Nicolo Martinenghi & Arianna Castiglioni Take Down Italian 100Br Records At Sette Colli in Rome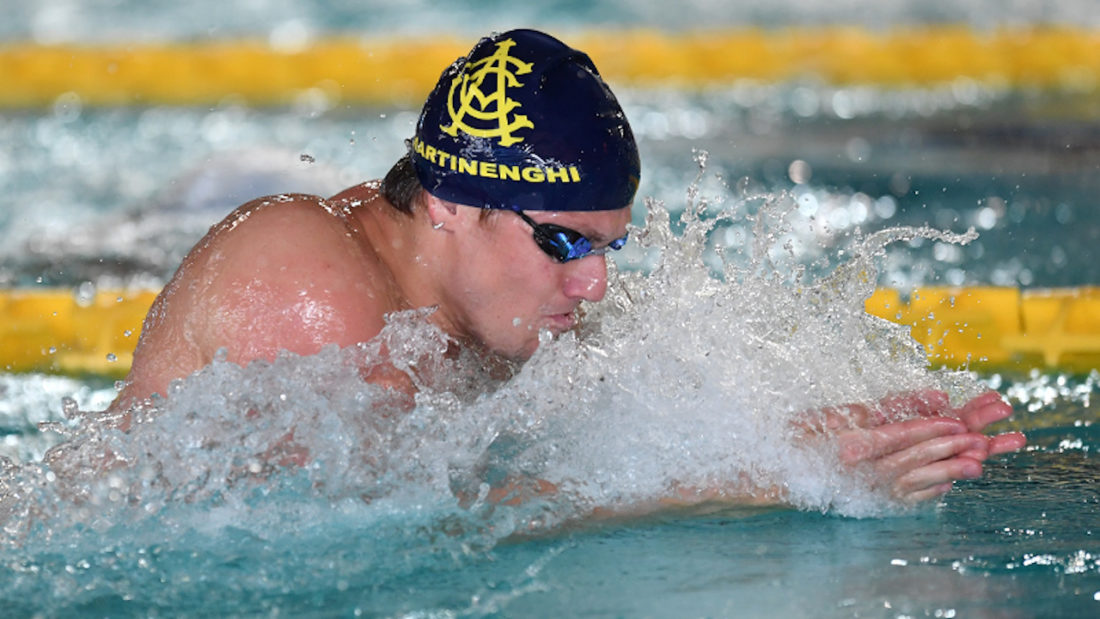 One might imagine it's getting a touch close to the Olympic Games to go firing off national records but as the flames of June die down, Italians Nicolo Martinenghi and Arianna Castiglioni chose the first evening at the Sette Colli in Rome to burn national standards over 100m breaststroke.
In a session that saw a 50.89 from Kristof Milak in the 100m butterfly, Sarah Sjostrom hint at improving form on 25.42, 0.01sec ahead of European champ Ranomi Kromowidjojo, in the 50 'fly, a 21.71 blast from Bruno Fratus in the 50 free and a 1:56.23 purr from Federica Pellegrini in the 200 free, the breaststroke aces stole the show.
On a national record of 58.37 at Italian Olympic trials in spring, Nicolo Martinenghi was out in 27.67, home in 58.29 in Rome today, an effort that keeps him at all-time No4.
He was racing the second man ever too crack 58sec, European silver medallist Arno Kamminga, of The Netherlands, who was out fastest, on 27.24, and home in 58.40, the metres having run out too soon to fend off Martinenghi.
At Olympic trials, Martina Carraro took the national record down to 1:05.86. Now its at 1:05.67 and Arianna Castiglione is the new owner, with Benedetta Piloto on an national junior mark of 1:0-5.84 for second, third place to carrot in 1:06.08 but already named on the Olympic team. Italy has three potential Olympic finalists. Two will go to Tokyo.
Sjostrom's 'fly dash suggests a return to form in time for the Games after a fall on the ice over winter that left her with a cracked elbow and plenty of rehab on the way to Tokyo. The Swedish ace and defending 100m butterfly champion will race further test events over the weekend.
There were also wins for:
Marco de Tulio – 3:47.41, 400m freestyle
Etiene Medeiros – 27.78, 50m backstroke
Thomas Ceccon – 53.79, 100m backstroke