New Wings For Daniel Wiffen With Stunning 14:34.91 Irish Record As 4th Fastest 1500 Man Ever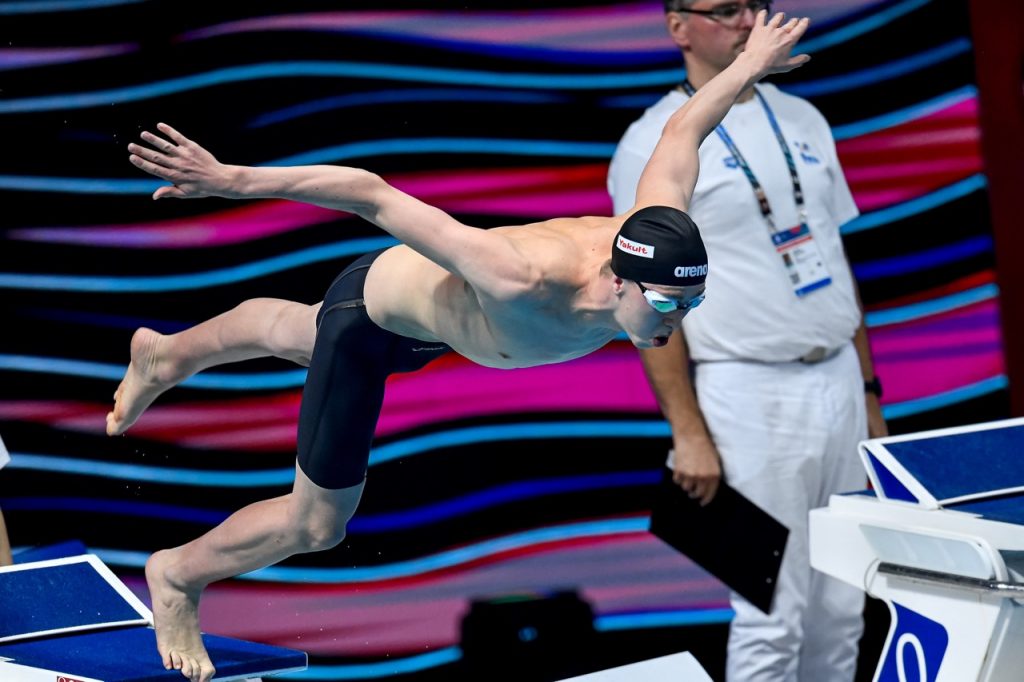 Daniel Wiffen has crushed his own Irish 1500 freestyle record with stunning 14:34.91 victory as 4th fastest ever at the Swim Open in Stockholm. If anyone in Ireland is found asleep tonight, wake them up!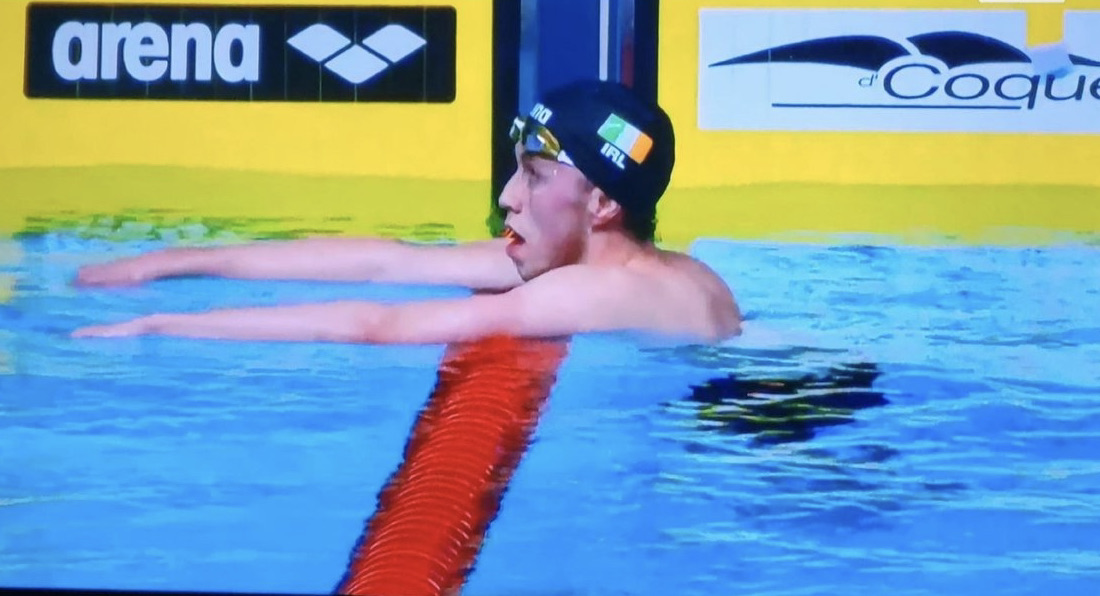 Wiffen was faster than the pace of Tokyo 2020 Olympic gold and on the all-time list shy only of three Olympic champions, Sun Yang* (2012), reigning world champion Gregorio Paltrinieri (2016) and Grant Hackett (2000 and 2004) have ever raced inside.
The only man who came close was Olympic and World-Championship medallist Mykhaylo Romanchuk, of Ukraine, on 14:40.21. Wiffen's epic was just hand shy of Grant Hackett at best and 11th man in history inside 14:40 – an ocean inside his 14:51.79 previous best, set when he became the first able-bodied Irishman ever to claim a medal in the pool at the Commonwealth Games in Birmingham last year.
Wiffen, who wiped 2sec off his 400m free best yesterday, was well inside his target from go to golden outcome on the second day of action in Sweden.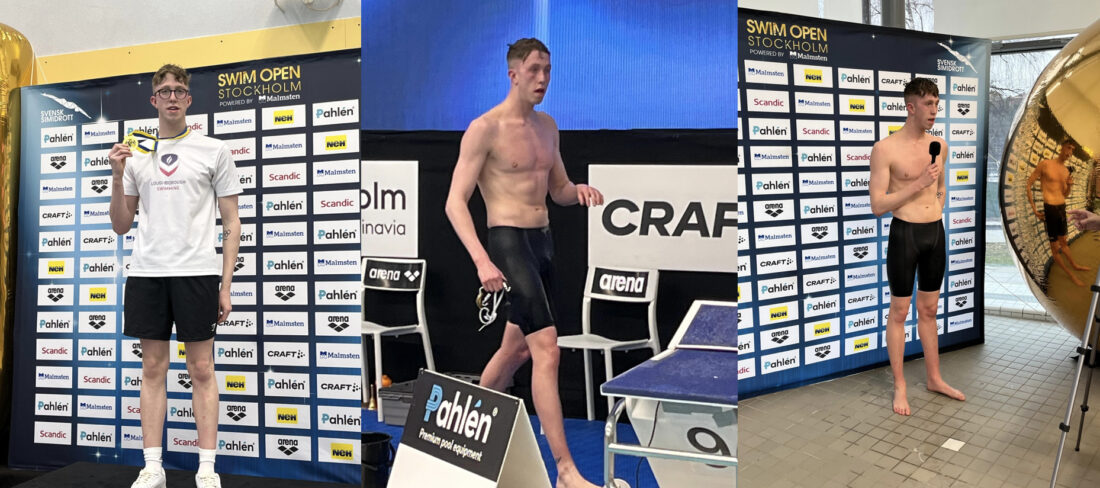 Coached by Andi Manley at Loughborough in England, Wiffen pressed the pace ahead of Romanchuk all the way home, through 400 an d 800m splits of 4:50.65 and 7:46.32 which matched his Irish record), a metronomic pace maintained throughout until the last 50m, when one sensed he'd tasted the blood of what he intended to make a shadow of his former self over 30 lengths: 27.23 and home as a man with a new stature in his sport.
Mike Peyrebrune, the coach and sports scientists who works regularly with Manley, said: "Dan would have been happy with a 14:40 but since he went 14:34, he was asked if his target was the WR. He said 'well, it is the target now'."
It's hard to think of a back-to-back 3:44 and 14:34 in 24 hours at any time in history. As I write, I don't think we've ever seen that. The big championship programs are more spread out, perhaps the best distance spread of phenomenal efforts Hackett's triple world-title flow at Montreal 2005: 3:42.91 July 24 h and f; 7:38.65WR July 27 f (heats July 26); 14:42.58 July 31, heats July 30.
Wiffen & The Wow Factor
Daniel Wiffen (Ireland and Loughborough
56.53; 1:55.32; 2:53.87; 3:52.29; 4:50.65; 5:49.07; 6:47.62; 7:46.32; 8:44.93; 9:43.74; 10:42.38; 11:40.94; 12:39.64; 13:38.42; 14:34.91 (29.26; 27.23)
Mykhaylo Romanchuk (Ukraine)
57.53; 1:56.81; 2:55.90; 3:54.79; 4:53.47; 5:52.08; 6:50.89; 7:49.95; 8:48.63; 9:47.45; 10:46.12; 11:45.23; 12:44.25; 13:42.97; 14:40.21 (29.11; 28.13)
Henrik Christiansen, of Norway, finished third in 15:02.31, with Mahmoud Ahmed, Sport-Union Neckarsulm, close on 15:03.56.
Wiffen is now a serious contender for what would be pioneering honours at World titles in Fukuoka, Japan, this July, and the Paris 2024 Olympic Games, whether he makes a final, the podium or the ultimate prize.
The world record stands to the disgraced Sun, 2012 Olympic champion for China, at 14:31.02, with Paltrinieri, the Italian who claimed Olympic gold at Rio 2016, on closest on 14:32.80. Then comes Hackett, the 2000 and 2004 Olympic champion for Australia, on 14:34.56. Now, the next man is Wiffen, on the coat-tails of World, European and Commonwealth standard bearers, each an Olympic and World champion during their careers, and ahead of the best times of Florian Wellbrock, a World 1500 champion and Olympic 10km champion for Germany, and reigning Olympic 1500 champion Bobby Finke, of the USA.
Daniel Wiffen is now in that kind of league – and hails from a nation that shirts for a man fast enough to make an Olympic final. Wiffen could achieve that next year but as things stand, he's gone beyond dreaming of an historic place in a final: it's the stuff of pantheons and sporting immortality he's after.
Stockholm Results in full