Nándor Németh Knocks On Door Of His 48.10 Hungarian 100 Free Mark As Kristóf Milák Breaks 49 For First Time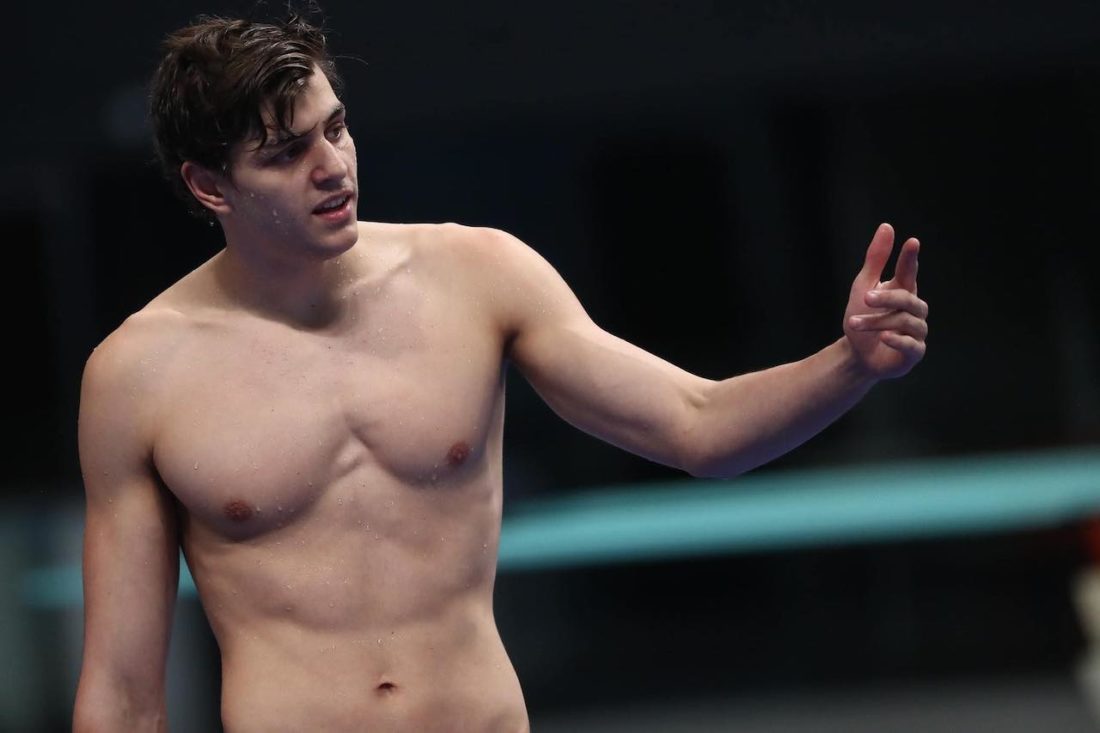 Nándor Németh put his Hungarian 100m freestyle record on notice this evening in Budapest with a sizzling 48.11 in day 3 heats at the 123rd Hungarian Nationals.
Németh was just 0.01sec shy of his 2019 standard as he booked a ticket to lane 4 for a final tomorrow morning that will feature swimmer of the meet Kristóf Milák in lane 5, on 48.89 for a debut sub-49sec blast that adds to the growing vault of versatility of the World 200m butterfly champion and record holder.
Coached by Zsolt Plagányi at BVSC-Zugló, Németh was out in 23.39 to 23.59 for Milák. Given the 'fly king's proven stamina in swims such as 1:51.40 over 200 'fly, 1:44.8 200m free relay split and a 3:48 win over 400m freestyle this week, Milák might just be holding something in reserve for the showdown.
Péter Bernek & a lifetime of catching up with Tamas Darnyi
Péter Bernek was born the year the legendary Tamás Darnyi retained the Olympic 200 and 400m medley crowns for Hungary. It was 1992 and Darnyi's 400m best was a year old: the 4:12.36 World record he'd set for the global crown at Perth 1991 titles in Western Australia (what a meet, what a day that was).
At Hungarian nationals in 2019, Bernek clocked 4:12.80, a career high and the closest he'd ever got to Darnyi's sizzling pacesetter from 30 years ago. Laszlo Cseh, then Gergo Kis and then Dávid Verrastzó had all raced inside Darnyi's high by then but the legend was still fourth on the all-time list of Magyar 400 medley might in a nation that knows and appreciates its Hungarian kings and queens of versatility.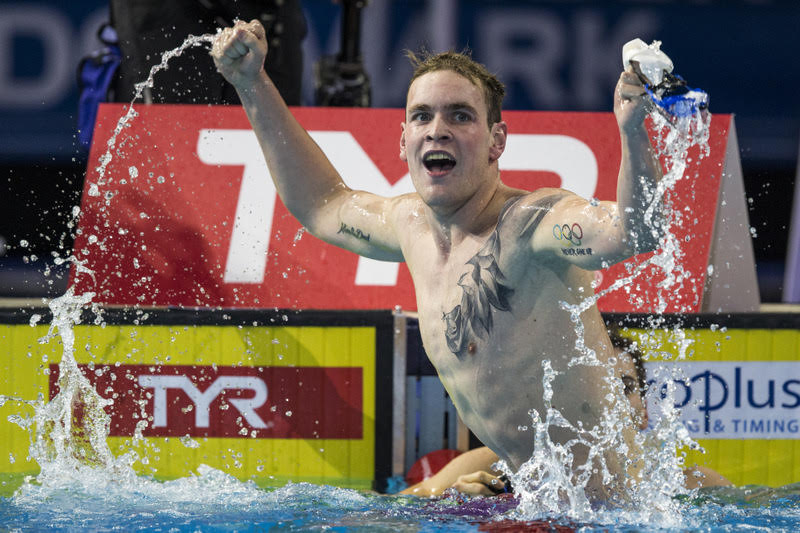 What the morning final tomorrow at the 123rd Hungarian swimming championships in Budapest will bring is ahead of Bernek. This day, however, he celebrated getting a tiny touch closer to Darnyi, on 4:12.60.
Verrasztó was next through to the final in 4:12.98 and the two will do battle for tickets to the Covid-delayed Tokyo 2020 Olympic Games tomorrow. A 4:07.47 lifetime best when Verrasztó was 29 makes the now 32-year-old son of 1975 Hungarian World 200m backstroke champion Zoltán Verrasztó the favourite for the win tomorrow.
Bernek & Verrasztó Up Against Younger Guns In Hungarian Finals
Bernek will be in the mix and looking to complete a mission that's waited his lifetime: demotion Darnyi to fifth all-time Hungarian. Watch too for Dániel Sós, on 4:16 this evening, and, Hubert Kós, who turns 18 this year. If Kós doesn't leave a 4:17.41 in heats where it is (after clocking 1:57.58 in 200IM heats he did not race the senior final the next day), he'll be on the edge of senior battle. If not, the day when he will be is not far off.
Meanwhile, Olympic champion Katinka Hosszú led the way into the women's 400IM final win 4:41.89 and heading into the 200m breaststroke finals, Dávid Horváth set the pace on 2:13.42 and Eszter Békési booked lane 4 in 2:26.96.
Adám Telegdy led the way in the 200m backstroke on 1:57.30; and in the women's equivalent, Katalin Burián took lane 4 for the final in 2:08.20, Olympic silver medallist Hosszú through in sixth on 2:15.34.