Mireia Belmonte Delighted That Spanish Swim Team Will Arrive At Tokyo Olympics Fully Vaccinated Against Covid-19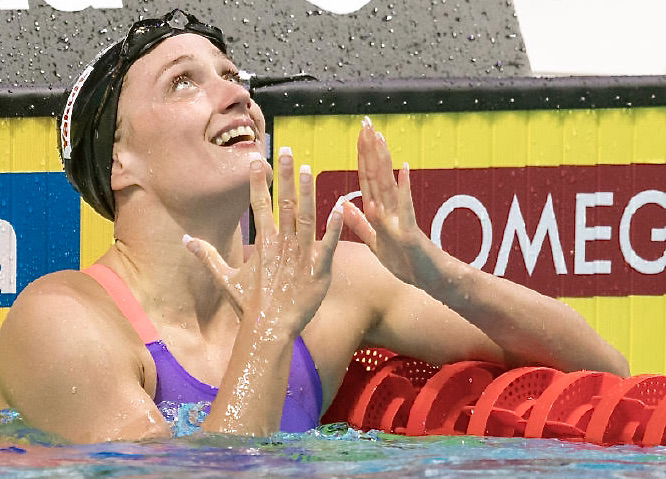 Mireia Belmonte is unsure whether she will race at the European Championships in Budapest next month but attending an event for her sponsor Santander she said that it was "great news" that she will defend her Olympic 200m butterfly title in Tokyo in July knowing that she and all Spanish team members are fully vaccinated against Covid-19.
The issue has become a hot potato and a potential difference between competing teams, even among major nations, with Canadian heads of performance sport calling on their Government this week to ensure that the country's Olympic athletes receive two anti-Covid jabs before leaving for the Games, scheduled to get underway in July 23.
Speaking to reporter Daniel Miranda at the AS website, Mireia Belmonte, coached by Fred Vergnoux, welcomed the news that the president of the Spanish Olympic Committee, Alejandro Blanco, had confirmed that all Spanish Olympians travelling to Tokyo would be fully vaccinated before departure. Said Belmonte: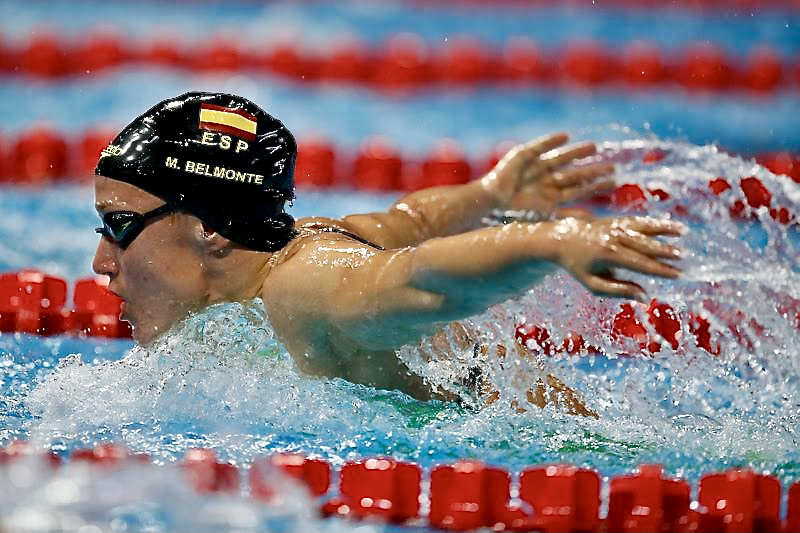 "This is great news. In the Olympic Village we will be with many people from other delegations and countries, so travelling vaccinated is great security. We have to minimise the risk to make it a safe place."

Mireia Belmonte – image by Patrick B. Kraemer
Mireia Belmonte
Keeping Close Watch On Old Injuries
Mireia Belmonte bypassed the 2015 World Championships as a precautionary measure on the way to the Rio 2016 Olympic Games after having sustained two shoulder injuries. It was the best decision she could have taken.
In Rio, she claimed gold in the 200m butterfly Trophy become the first Spanish woman even to win an Olympic swimming title. Asked by AS about recent recurrence of the injury, Belmonte said: "I take it step by step. I still cannot train to the maximum, but I can already do a training volume that weeks ago was impossible. I feel better, I do more kilometers in the water and it is a first step; then I'll start to crack up the machinery."
Would she be in Budapest for European titles next month? Mireia Belmonte replied:
"I honestly don't know. I have to see how the injury develops. The good thing is that I already have two Olympic minimums (time cuts, 800 and 1500 freestyle). It is true that I have four other possible ones, but I am in no hurry. The certainty of knowing I'll be at the Games helps me to train more calmly."
Belmonte has a gold, two silver and bronze medals to her credit heading into what will be her fourth Olympics. These will be like no other games she has attended but Belmonte notes: "They will be very different, there is no doubt about that, but I think the Olympic spirit will be the same. It is the most beautiful competition for which we have been preparing for four years … and this time even five."
There is much speculation in Span about whether Mireia Belmonte will be the Spanish flag-bearer at the Opening Ceremony with a difference (or several). The International Olympic Committee has told Olympic committees to name two flag-bearers this time round, one woman, one man. Giving nothing away, Belmonte says: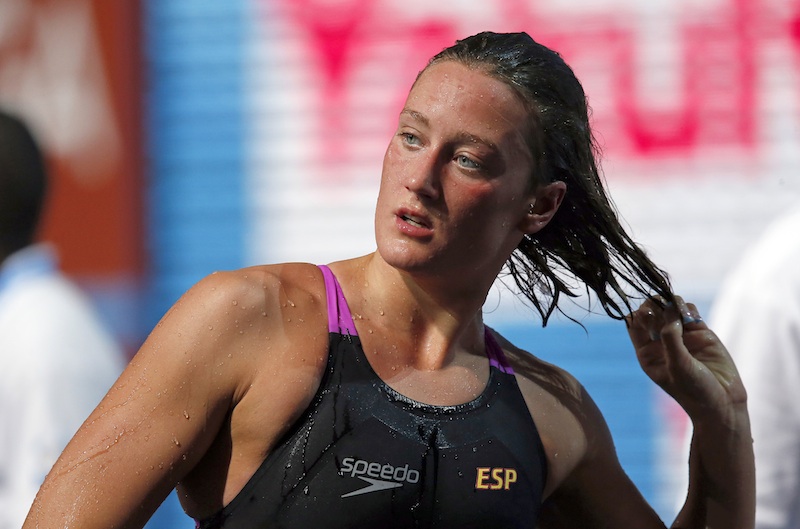 "We will see. It would be fulfilling a beautiful dream, since in Spain it is something very important."