Kristóf Milák Follows 1:47.5 200 Free With 51.07 100 'Fly To Set Up Prospect Of Gold No5 & 6 At Hungarian Grand Finale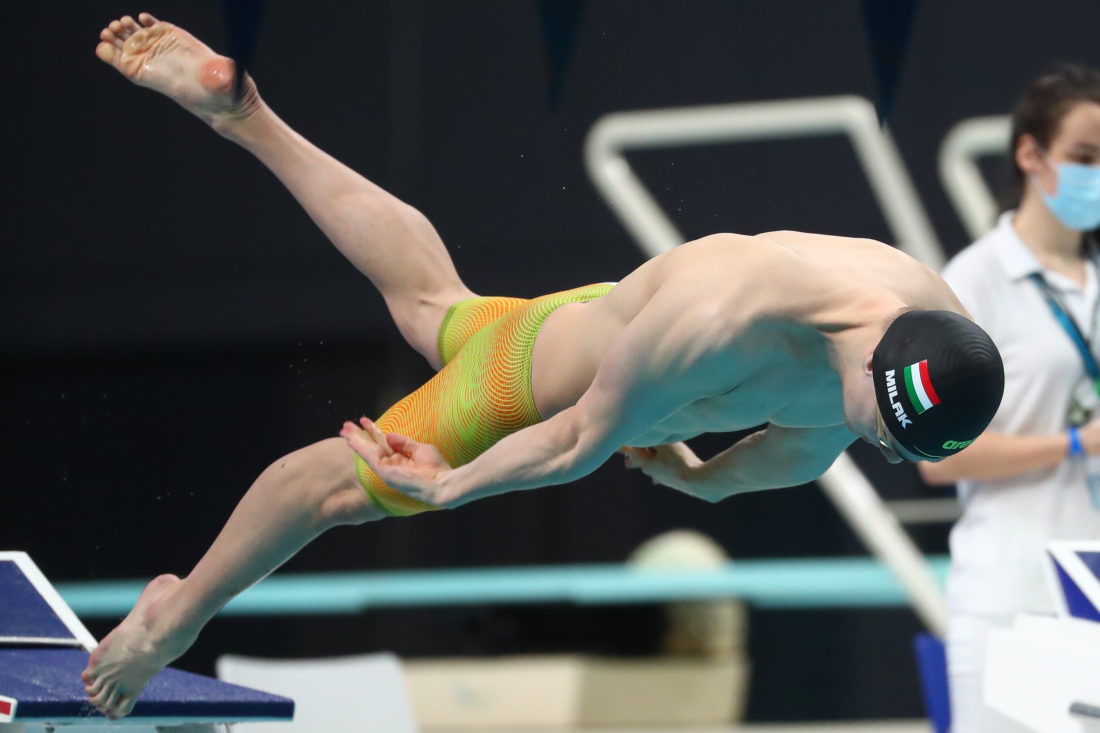 The Kristóf Milák bull run continued on the last evening of heats at the 123rd Hungarian Swimming Championships in Budapest with a 51.07 ticket to lane 4 for what will be the grand finale of a fine week for the king of the meet tomorrow morning in the 100m butterfly.
By the time the 21-year-old coached by Attila Selmeci rises for what will be his sixth quest for gold at nationals in five days, Milák will have raced the 200m freestyle final.
An hour before his 51.07 two-length butterfly challenged Milák's career high of 50.95 from 2019 World titles, the star turn set up another clash with Németh Nándor, who took lane 4 for the 200m freestyle showdown in 1:46.87, to the 'fly king's 1:47.52.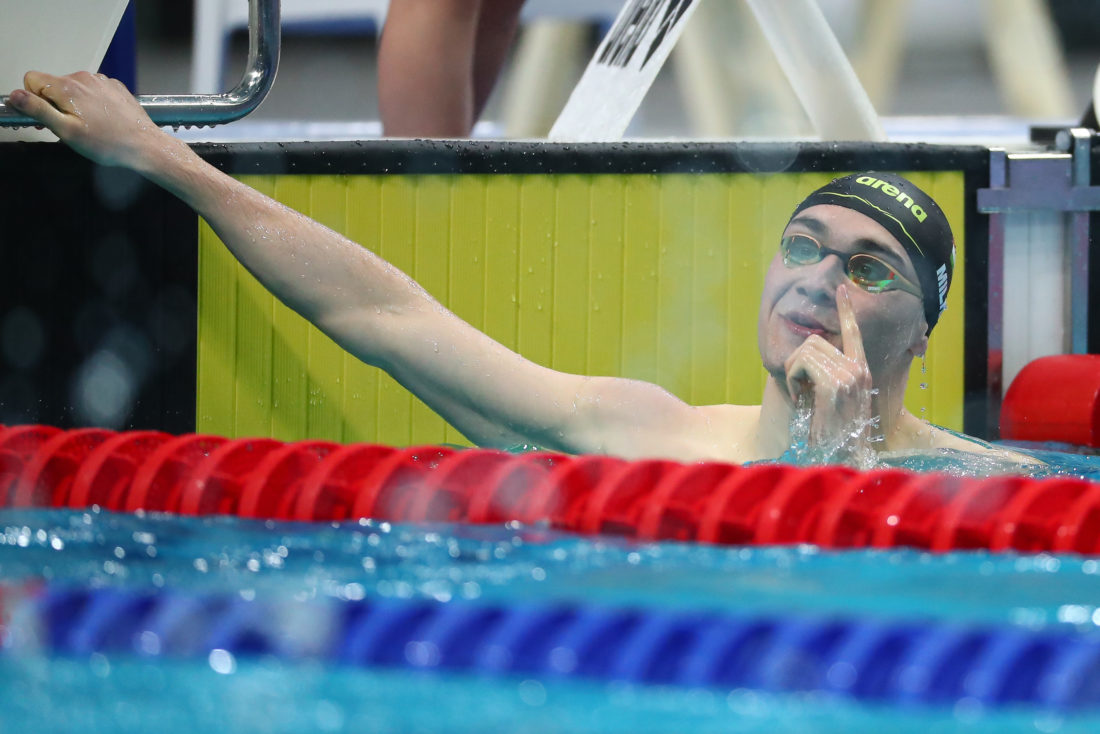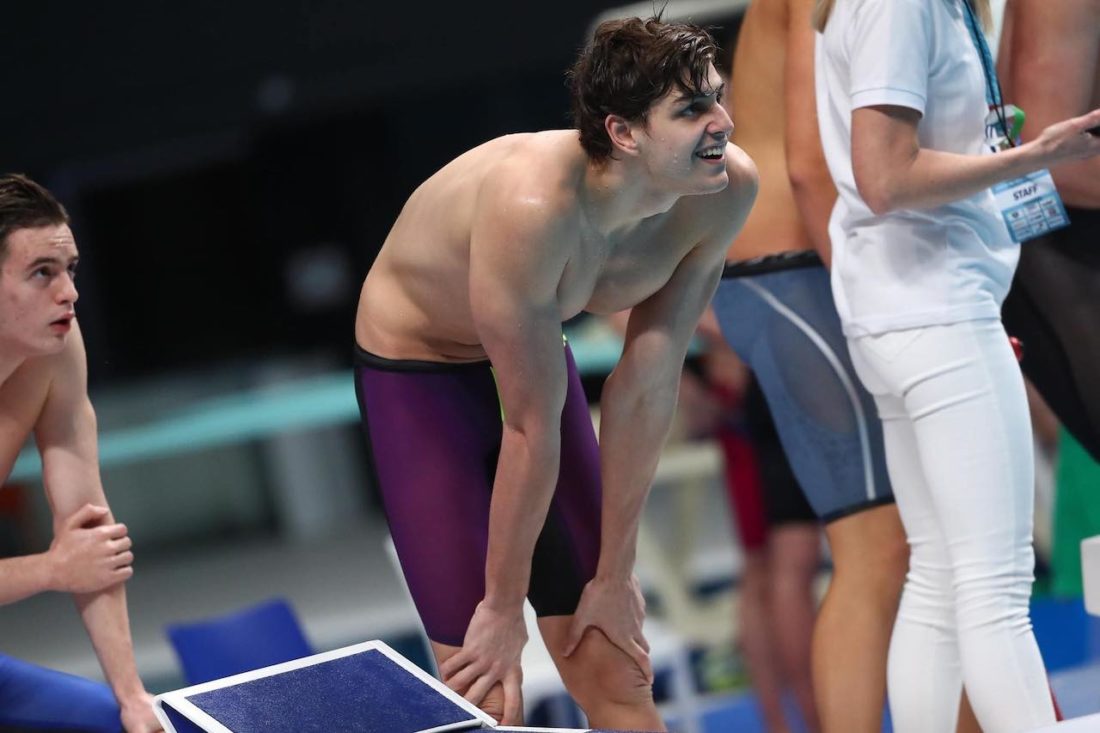 The day started at the Duna Arena with a 48.00 Hungarian-record victory for Milák in the morning finals of the 100m freestyle. The evening started with Neméth and Milák leading the way into the 200m freestyle final ahead of national record holder Dominík Kozmá, on 1:48.86, compared to his Hungarian high bar of 1:45.57.
In the 100 'fly heats, Milák was not the only one to get inside 52sec. Three years younger than him, Hubert Kós clocked 51.52, a giant leap for Magyarkind in the realms of 'fly fighting. Next through on 52.20 was Szebasztián Szabó, while László Cseh, Olympic silver medallist in a three-way, historic runner-up of the century outcome at the Rio 2016 Olympic Games, was fourth into the showdown on 53.53.
Cseh claimed Rio silver alongside Michael Phelps and Chad Le Clos in the Olympic final won by Singapore's Joe Schooling.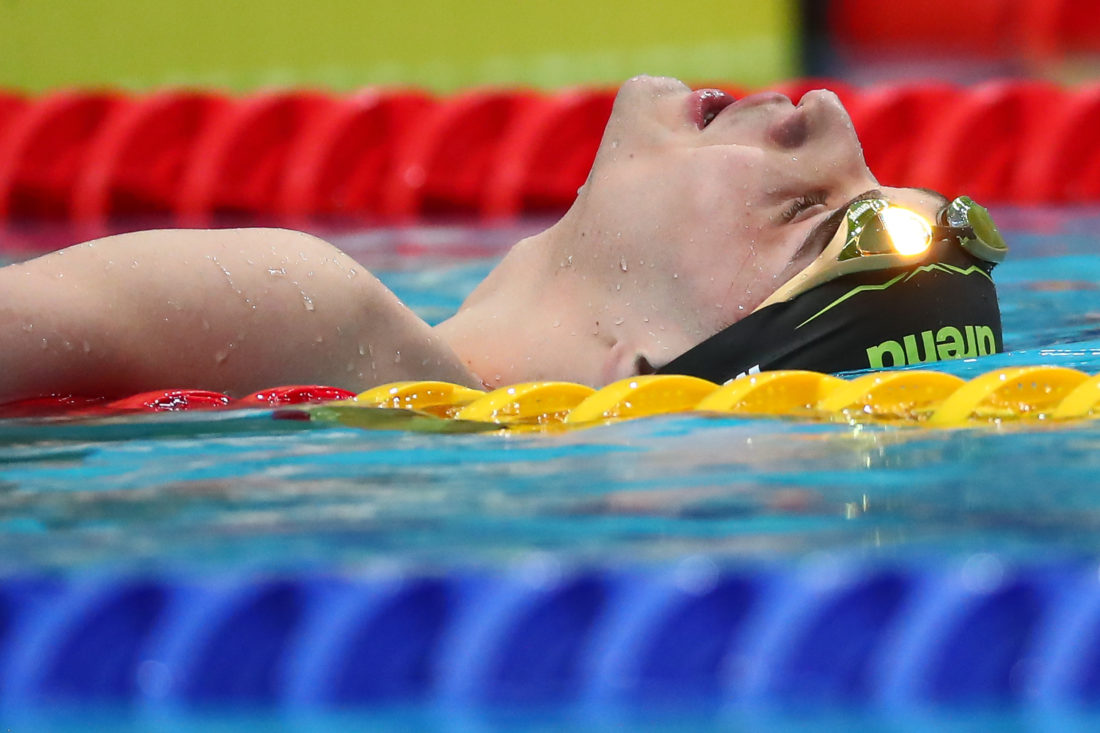 Champion this week over 100 and 400m freestyle and 200m butterfly, Milák took silver behind Szabó in the 50m butterfly and is looking to make it a five-gold week tomorrow before getting down to "serious preparation", as he called it, for the Covid-delayed Tokyo 2020 Olympic Games.
After his 1:51.40 in the 200 'fly earlier in the week, Milák said:
"The last 50 wasn't so good – a clear sign of under-training. Serious preparation starts after this."

Kristóf Milák

– image of Milák racing in Budapest at nationals , courtesy – Hungarian Swimming Federation