Michael Andrew – Why The ISL Feels Like Home For A Man Who Turned Pro As A Boy At 14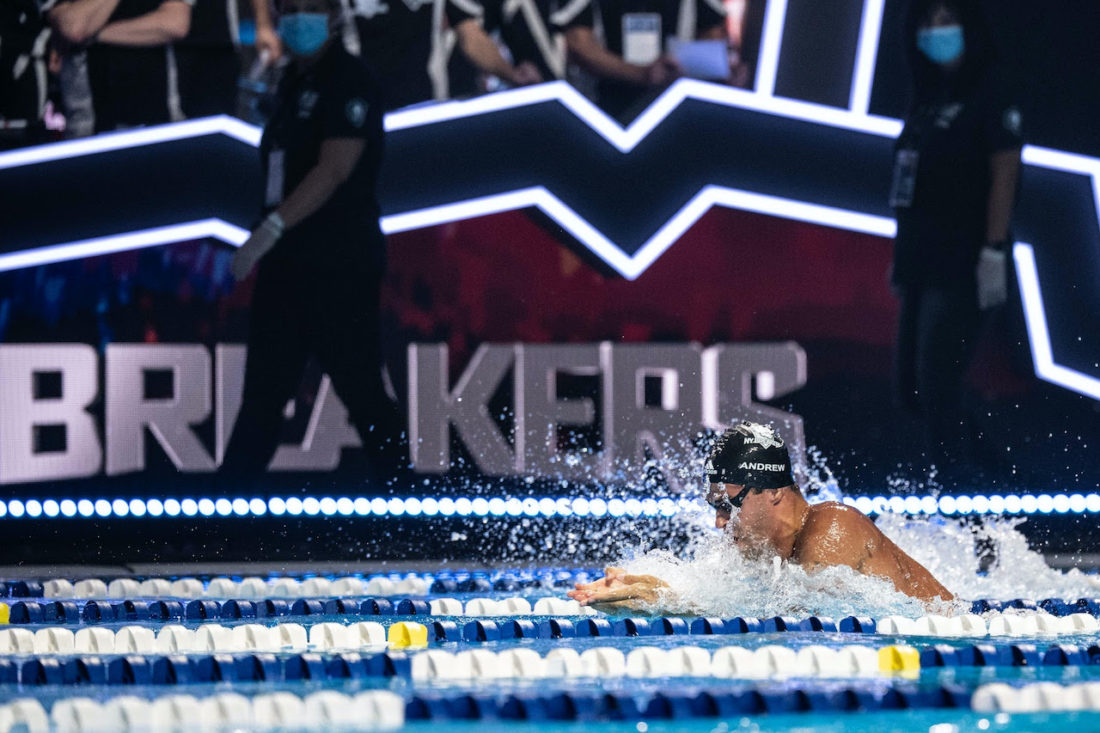 Michael Andrew has no regrets about turning 'pro' swimmer at just 14: now 21, he's captain of the New York Breakers Pro-Team in the International Swimming League and looks back in happiness at a decision taken ahead of its time -and just in time for the biggest revolution in the pool since ladies joined the Olympics in 1912.
"I have never regretted it," Andrew says, reflecting on his decision as a boy who did want to be locked in a bubble of restrictive amateur rules that would not have allowed him to accept the backing of a local company, the sponsorship of adidas and others – and funds that have helped pay his way through the sport.
Today, we find Andrew in another bubble but restricted only by the circumstances and safety precautions required in the COVID-19 pandemic. Speaking through the ISL in Budapest, where racing in the ISL's Season 2 and Solidarity Camp got underway last Friday at the start of six weeks of matches, training and education for swimmers at the dawn of a professional era in which the ISL is paying the first regular monthly wages to League members, Andrew says:
"I have a lot of friends that went the college route, and it looks amazing, but this is my path, and I am really glad I took it. I've no regrets with going pro whatsoever. It feels like yesterday that I went pro. I think what is keeping it fresh is all the developments in the sport, like ISL. It makes being pro feel so different. It is starting to feel more legitimate because the opportunities are increased.

Michael Andrew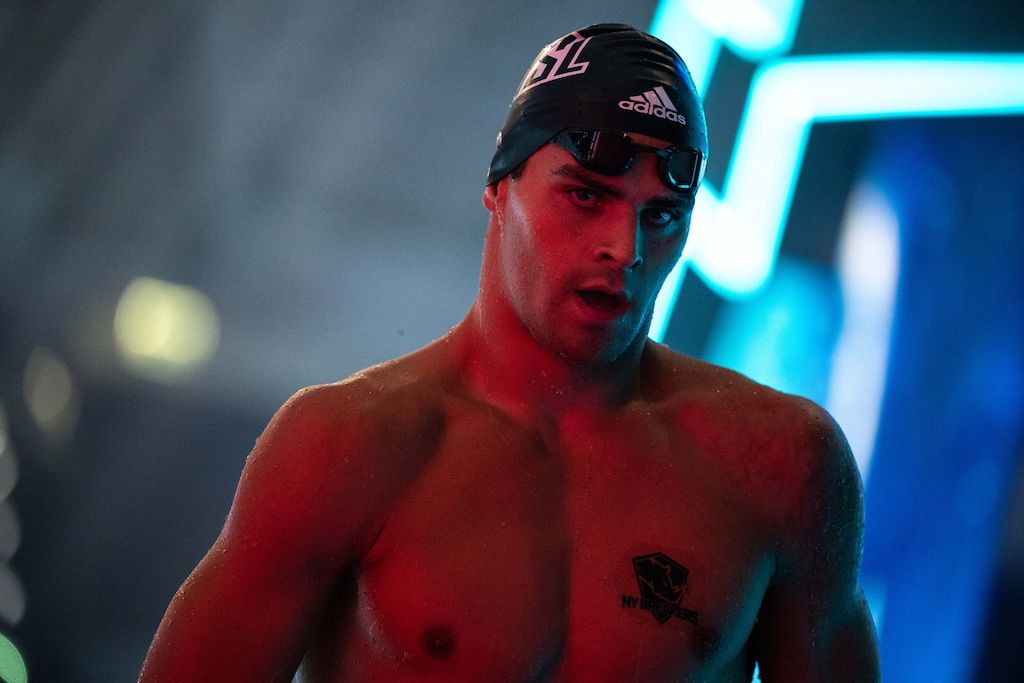 At 14 the youngest Pro swimmer in American swimming history, Michael Andrew bypassed amateur rules and was therefore unable to compete at the high school or university level. His was not a pioneering pathway: Michael Phelps, he of seven golds, then eight golds, then 23 in all from 28 Olympic podiums that projected him into a Pantheon to beat them all, was a teenage pro-swimmer before Andrew, of course.
The young professional pathway having been established and at a time of college-program closures and shrinking possibilities in the United States, the decision Andrew took at 14 is one that may well become more popular, especially now that there is light at the end of the teenage tunnel in the shape of a pro-home and goal called the International Swimming League.
Andrew has no problem advocating his choice to others:
"I have never regretted it," Andrew said. "I have a lot of friends that went the college route, and it looks amazing, but this is my path, and I am really glad I took it.

"I've no regrets with going pro whatsoever. It feels like yesterday that I went pro. I think what is keeping it fresh is all the developments in the sport, like ISL. It makes being pro feel so different. It is starting to feel more legitimate because the opportunities are increased.

I think there are a lot of athletes making their debuts as pro swimmers here and I think they can sense the change and difference from what their peers had to go through. I still feel like a young pro but look back over the stories and trips over the years and realize that we have lived a very long professional career in these seven years."
Michael Andrew & An ISL Family Affair
The ISL notes: "At the heart of Andrew's career are his parents, Tina and Peter, both of whom are with him in Budapest. Tina is the team manager, while Peter is among the Breakers' coaching staff. Peter is also his son's coach and the pair use their own coaching method called Ultra-Short Race-Pace Training (USRPT) that involves dividing the length and time of one lap into smaller units of training, all at race pace.

With so many years working together behind them, Michael Andrew and parents are relaxed about linking up for the NY Breakers in the ISL.

"Having mom as team manager and dad as coach doesn't change the team dynamic, I think it strengthens it," Andrew said.
"Having myself and parents as part of the team it is interesting to see how that has cultivated that family feeling and I think a lot of the other athletes have seen that, too. We don't look to these rolls or these titles that have been placed on us. We are more like individuals that are working together to do our best."
The Professional Model
Back in January this year, Matt Biondi described Adam Peaty as "the more mature model of the athlete" that swimming needs as it enters a new professional era, one in which the director of the International Swimmers' Alliance will ask Olympic bosses to cough up $2m in prizes for every final at the Games.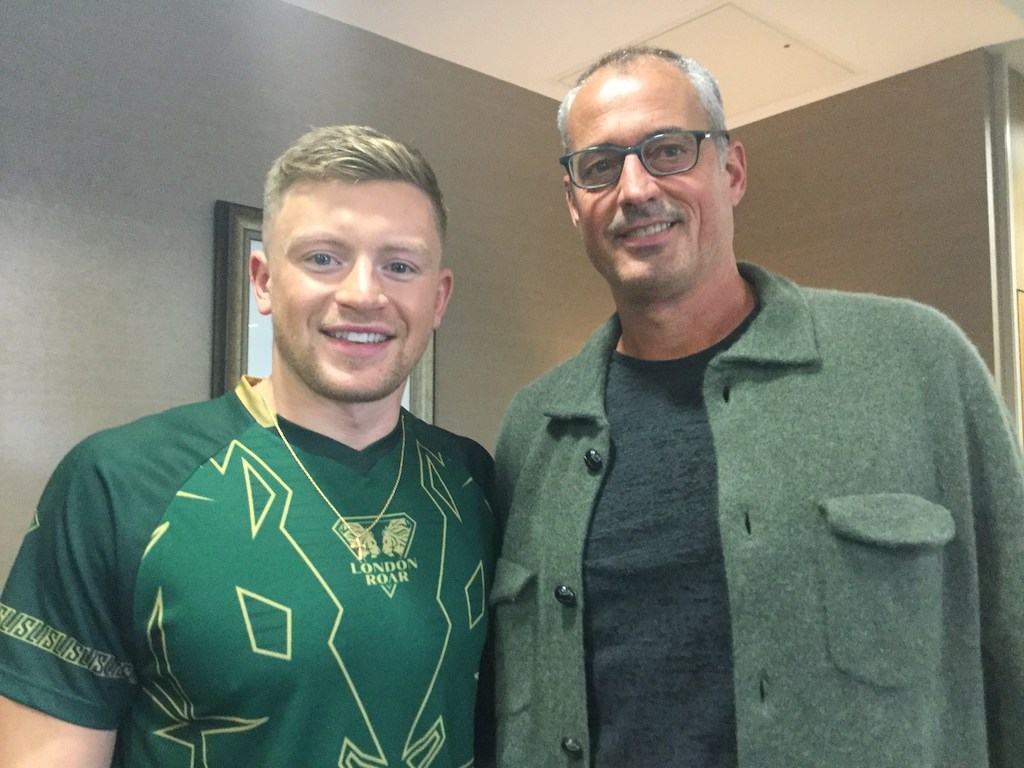 Biondi laments that his fellow American swimmers' "ability to understand all the many components that go into the Olympics" comes down to " … wake up early, I go to the pool…, I do what my coach tells me to, I go home, I eat, I study, I sleep, I go back to the pool". Swimming needed more athlete leaders like Peaty, he opined.
Asked by this author about the stance made by Peaty, the reigning Olympic Champion for Britain over 100m breaststroke, on doping, rules, money, the right to choose when and where to race and other issues, Biondi, American winner of five golds atop seven medals at the 1988 Games in Seoul, said:
"I think he fits into the more mature model of the athlete: he's confident; he's aware and you know, he's just honest, right?! The politician couches it so that everyone is happy; it's just so refreshing yo have someone like him take a side and call it like it is. We need people like that: he's got a good head on his shoulders. He's not just firing off."
The breaststroke pace pioneer who nailed project 56 with a World record of 56.88 over 100m to retain the World title for a record second time last July, challenged the FINA leadership to "ban me if you dare" in 2018 when the international federation forced the cancellation of an ISL test event. Instead, Peaty and 30 others Olympic and World-Championship medallists gathered in London to back the ISL.
Since then, Peaty has been outspoken on doping, podium protests and issues that affect the welfare and rights of athletes.
"All this stuff will appeal to athletes depending on where they are on that spectrum or where they are in the lights of their career," says Biondi.
At 25, Peaty is a man six years beyond his breakthrough season on his way to becoming one of the most outstanding specialists in swimming history. In an interview with Biondi, related in the opening article in our new 2020sVision series today, Biondi turns to the 27 matches planned for the second season of the ISL and says:
"I think the 27 matches will fit better with someone like Adam Peaty and, next year, Ryan Murphy and Nathan Adrian, Simone Manuel, Katie Ledecky, too, to some degree. Some of them may not want to train for the next Olympics because they will have been around a long time. So maybe get out on the road and see what you can do just heavy sprinting."
Biondi cited Michael Andrew and his parents, Tina, manager of the New York Breakers, and Peter, his coach, as having "allowed coaches to rethink training. You want to train like you want to perform, right, so why am I swimming 10 400IMs when I don't swim the IM. What's the point?"
He felt swimmers had a learning curve ahead of them and cited his own country's swimmers as being behind their European counterparts when it came to understanding their workplace, saying:
"I've had more success at the top level with the European swimmers than I have with the American swimmers and I think its just a part of the culture of the sport: athletes, so many of them, I would say, conservatively, three out of five, have no opinion at all. They just don't know what to make of it."
Peaty, meanwhile, has expressed an interest in taking up a leadership role in representing athletes when his racing days are done. To some extent, he's already doing the job, part-time. In November 2018 in an interview for The Sunday Times, Peaty challenged FINA to "ban me if you dare" because he would be racing at International Swimming League events in 2019.
The international federation's leadership had sent warnings to national federations calling on them to halt a planned ISL test event in Italy. It reminded federations of rules that forbid interaction with non-affiliated bodies in the absence of permission.
At the start of the year, Peaty, in Budapest for London Roar this ISL Season, called on FINA to listen directly to athletes and described himself as "very passionate about the need for swimming to change if it's going to grow … There's been no real change in the sport for 20 and more years. It's time it happened."
He criticised the failing FINA World Cup Series that "… no-one is watching and 90 percent of the world's best athletes don't turn up because there's no prestige" and urged the federation to back the ISL. Not long after, FINA granted ISL permission to host its first series of events.
Then, in Gwangju at World titles, Peaty hit back at FINA's "meaningless" imposition of an emergency Code of Conduct rule designed to gag swimmers and make them toe the line in the face of silent podium protests from teammate Duncan Scott and Australia's Mack Horton over the presence of China's Sun Yang.
The then 24-year-old Peaty said that FINA "had to understand" that it no longer had any power over athletes, who had "a right to freedom of speech".
The Olympic Charter, Rule 50, Pros & Professionals
There is no shortage of issues for the new pro-swimmer to have a view on, as Adam Peaty and Michael Andrew, who together with Katinka Hosszu and Tom Shields, are plaintiffs in legal action against FINA in the United States.
In January this year, the International Olympic Committee issued a warning to athletes that "political" protests at the Tokyo 2020 Olympics would not be tolerated. Representative body Global Athlete responded by stating:
"Let's be clear, the Olympic Movement has already politicized sport. To mention a few instances; in PyeongChang the IOC promoted a unified South and North Korean team; the IOC has an observer seat around the United Nations Assembly; the IOC President regularly meets with Heads of States; the Olympic Movement notion of sport autonomy is overshadowed by Heads of States also fulfilling roles as heads of National Olympic Committees and heads of IOC Commissions hold Ministerial positions. This ship has sailed; the IOC has already politicized sport.
"Under Article 10 of the Universal Declaration of Human Rights, freedom of expression is a fundamental human right and sport rules should not have the ability to limit that right.
"The IOC does not compensate, nor do they employ the athletes to attend the Games. In fact, the IOC requires athletes to sign away their rights to attend the Olympic Games. Athletes devote years of their lives to qualify for the Olympic Games. If athletes want to speak up – in which they respect others rights and freedoms detailed in the Universal Declaration of Human Rights – we should embrace their diverse opinions. Silencing athletes should never be tolerated and to threaten them with removal from the Olympic Games is another sign of the imbalance of power between sport leaders and athletes."
Back to the Breakers At The Dawn Of A New Era In Swimming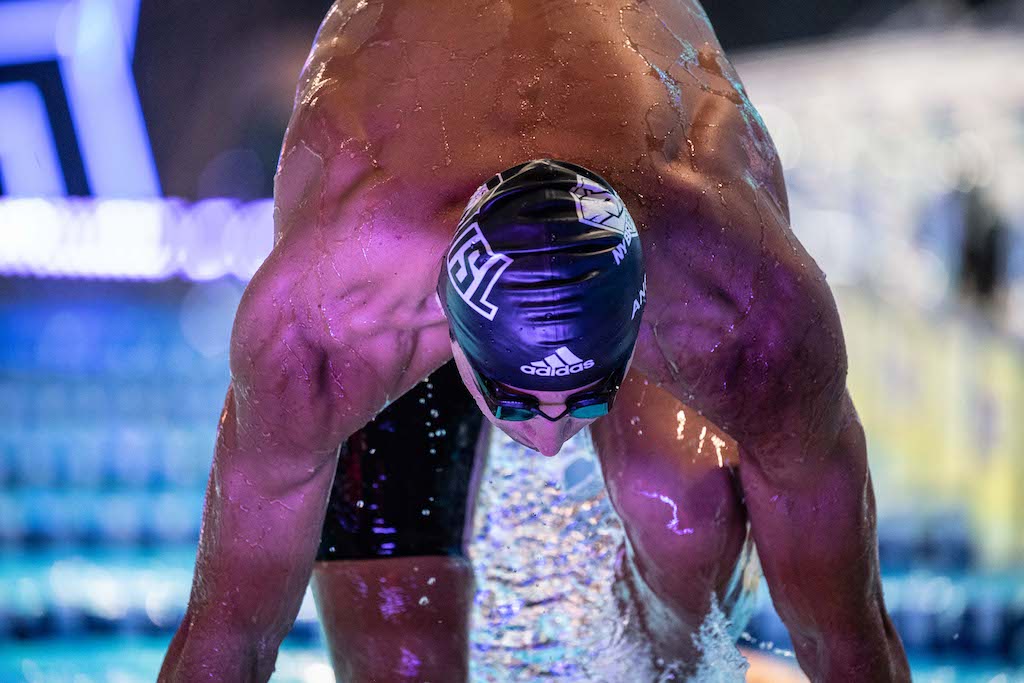 Michael Andrew has a job in the pool to do, too, of course. The Breakers finished fourth of four teams in Match 1 of Season 2 last Saturday. Now starts the craft of managers, coaches and swimmers as a five-week campaign stretches out before them.
Among strengths in the Breakers is Marco Koch, the German former World breaststroke champion who claimed the NYB's sole victory, over 200m, and finished second over 100m in Match 1. There were solid efforts, too, from flyer Svetlana Chimrova medley ace Abbie Wood and the likes of Arina Surkova, Felix Auböck and relative newcomer to senior waters Brendon Smith.
 
Andrew raced in five battles and noted that just having the chance to compete again was the overriding emotion:
"I haven't raced since March, I know a lot of our other athletes haven't raced since January, so it was pretty amazing to suit up and step on the blocks. It has been a long time coming, especially because most of us didn't think this would happen. The first race was a tough one. We had to face three of the toughest teams in the league and that was a big task to overcome. We understood that it was best for us to focus on our own races and do the best that we can.  We had some good swims and some swims that need improvement. Now we are racing again we learn so much from this opportunity and we will see a lot of improvements over the next few weeks."
FUN FACTS
Hometown: Encinitas, California
Favorite TV shows: Psyche, The Office, Sherlock, New Girl
Favorite books: Wild at Heart
Favorite musicians: Post Malone, Joyner Lucas, NF
Favorite food: Tuna and rice, candy, burritos
Special talents: Surfing, video editing, drone flying
 
Follow Michael on Twitter and Instagram @swimmermichael