McKeown Takes 200 Back Gold Then Silver Lining Adrift McIntosh In 200IM, Both At The Double In Record Times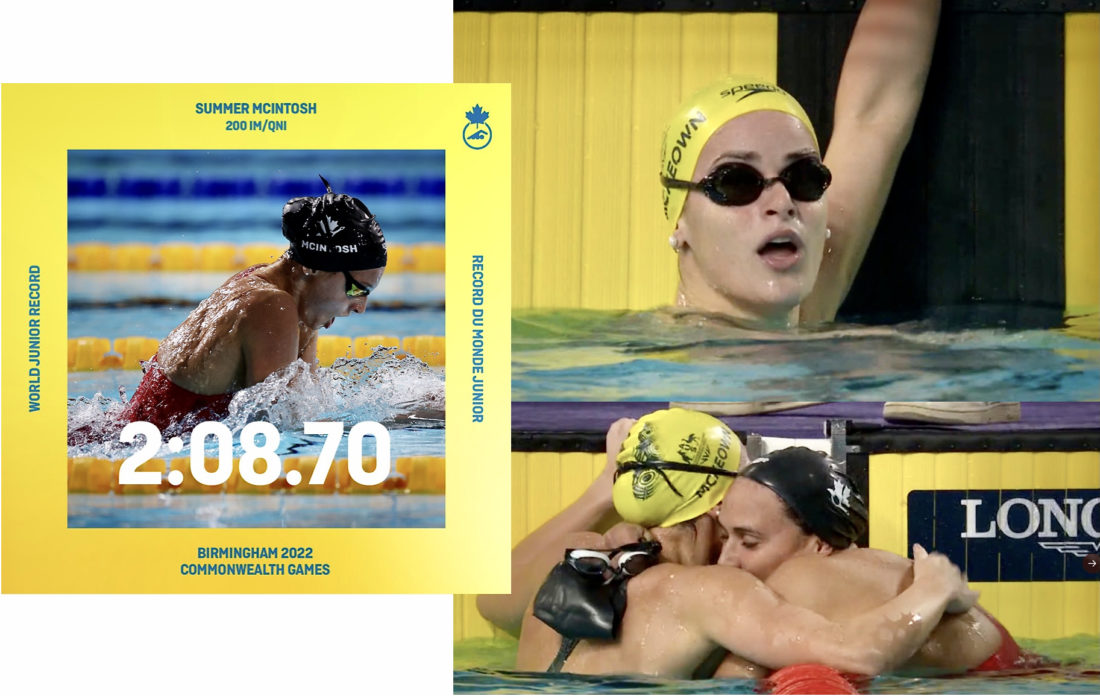 Kaylee McKeown fell 0.82sec shy of two golds in an hour at the Sandwell Aquatics Centre this evening, the Australian following a dominant 2:05.60 victory in the 200m backstroke with a swift return to the fray and a battle with 15-year-old Canadian Summer McIntosh in the 200m medley.
McIntosh thwarted McKeown's double ambitions with a 2:08.70 triumph in the 200m medley to become the first Canadian to claim the medley double at the Commonwealth Games since Leslie Cliff in 1974.
Having set a Games record of 4:29.01 in the 400m medley, McIntosh hurled to her second World Junior Record of the Games, but both times are not actually the swiftest ever by a junior: when FINA made the standards official from 2014, it did not count efforts that went before that date, including 16-year-old Ye Shiwen's winning times at the London 2012 Olympic Games for China.
In a potential sign of a Paris-Olympics clash to come, as McKeown ponders whether to add the short medley to her target list topped by the defence of the Olympic 100 and 200m backstroke title at the 2024 Games, the Australia took silver in 2:09.52, with England's Abbie Wood racing home to bronze in 2:10.68.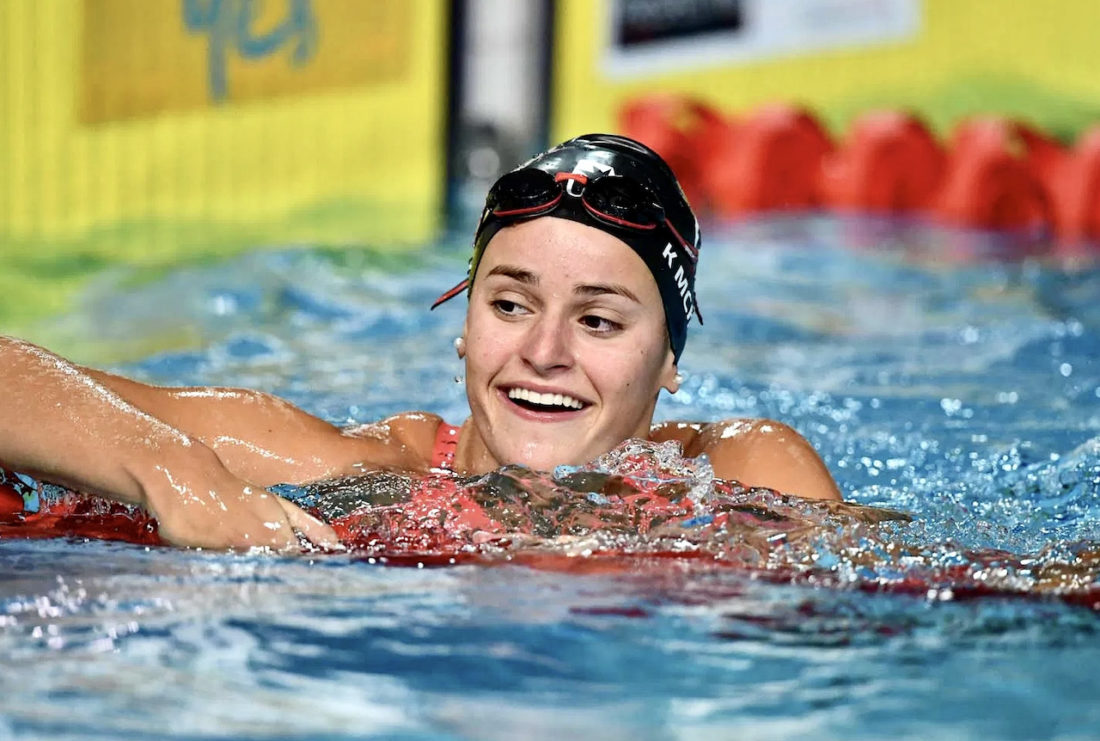 McKeown's victory ahead of Canadian Kylie Masse, on 2:07.81, also marked a double success, the same pair having finished in that order in the 100m yesterday. Splitting hairs, the Australian had the edge on McIntosh in the Commonwealth duel of doubles: McKeon claimed her first Commonwealth backstroke crowns in Games records, while McIntosh broke the 400IM Games record but could not quite get to the 2:08.21 standard set by England's Siobhan-Marie O'Connor in 2014.
The battle for bronze in the 200m backstroke saw Scotland's Katie Shanahan, after bronze in the 400IM, block Australian Minna Atherton 2:09.22 to 2:09.40 to complete the podium.
Other finals
Emma McKeon, of Australia, struck gold once more, this time in the 50m butterfly, her 25.90 keeping at bay a snap for silver for Erin Gallagher, of South Africa, and Australia's Holly Barratt, on 26.05.
In the men's 50m backstroke New Zealand's Andrew Jeffcoat took gold in 24.65 ahead of 100m champion Pieter Coetze, of South Africa, on 24.77, the bronze to Canadian Javier Acevedo in 24.97.
In other action…
In semis, Australian Sam Williamson claimed lane 4 for the final of the 50m breaststroke in 27.01, 0.02sec ahead of England's Adam Peaty.