McKeown Shadows Pace Of Matthes: 57.33 For World Record No 2 in 24 Hours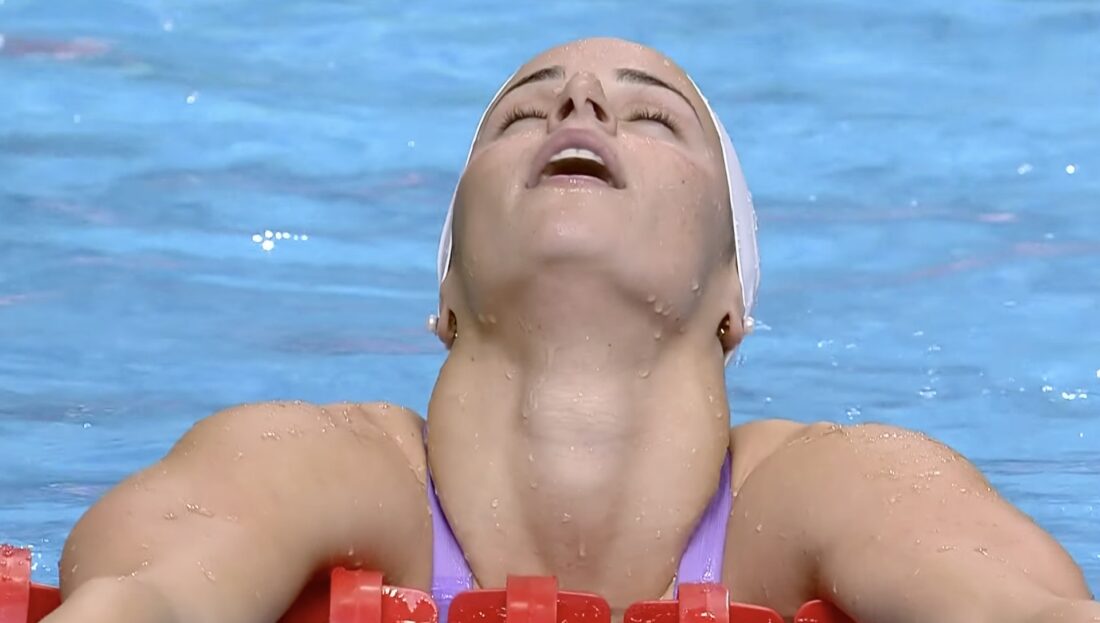 Kaylee McKeown is the World swimmer of the year: in 57.33sec in a league of her own at the helm of the 100m backstroke on day 2 of the concluding round of the World Cup in Budapest, the Australian triple Olympic and World-Championship gold medallist took down her second global standards in 24 hours to double her tally of pioneering entries in the book of the best of the best.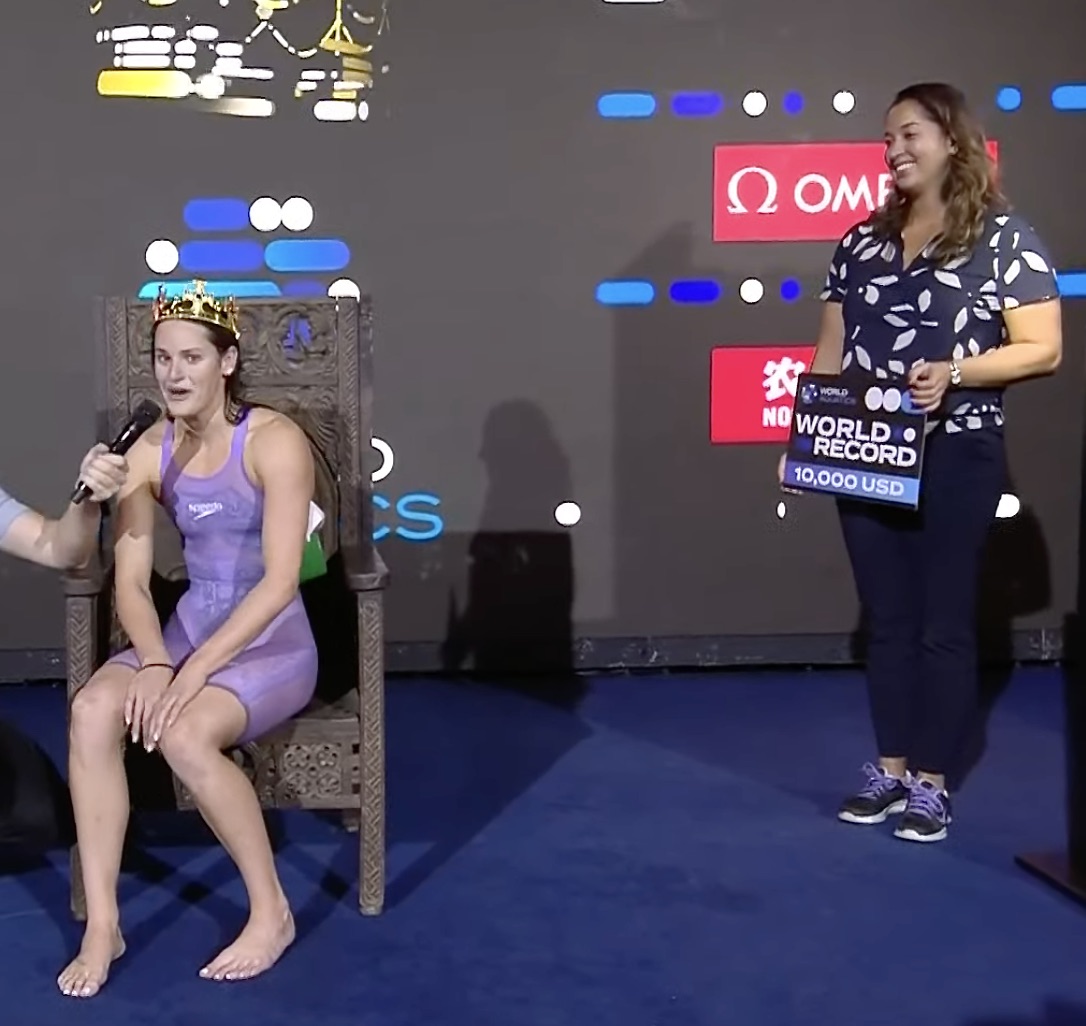 Out in 28.15, McKeown was 0.05sec down on the pace she turned in on the way to the 57.45sec World record she set at Olympic trials on her way to the 100-200m double at the Tokyo 2020ne Olympics. The medley relay granted her a third ultimate title.
A 29.18sec return, faster than the first two world-best times from the 1980s, delivered the 57.33sec World record, the time swifter than the first three of Roland Matthes' record seven men's global standards.
The last four of those efforts from the legendary "Rolls Royce of backstroke" were set between 1970 and 1972, when Matthes retained both the 100 and 200m Olympic crowns: he remains the one;y man top have set seven World records in the 100m and the only man to have won both Olympic backstroke titles at two Games.
McKeown, who yesterday set the 50m World record at 26.86 to become the first woman in history to hold the 50, 100 and 200m World records, simultaneously and otherwise, is aiming to become the first woman to achieve that Olympic feat in Paris next summer – and the signs are looking good.
This year alone, she has clocked 57+ no f ewer than nine times and now owns the all-time top 5, 7 of the best 10 and half of the best 20 ever performances in the 100m backstroke. Former world-record holder Regan Smith, of the USA, and Kylie Masse, of Canada, are the only two other women to have raced below 58sec.
McKeown's bull run this year makes her a clear candidate for world swimmer of the year. No other swimmer has claimed three World titles on one stroke then backed up with an unbeaten record on World Cup tour underpinned by two World records, her campaign of getting swifter with each passing round a model of planning and purposefulness for others to follow. A credit to the 22-year-old and her coach Michael Bohl.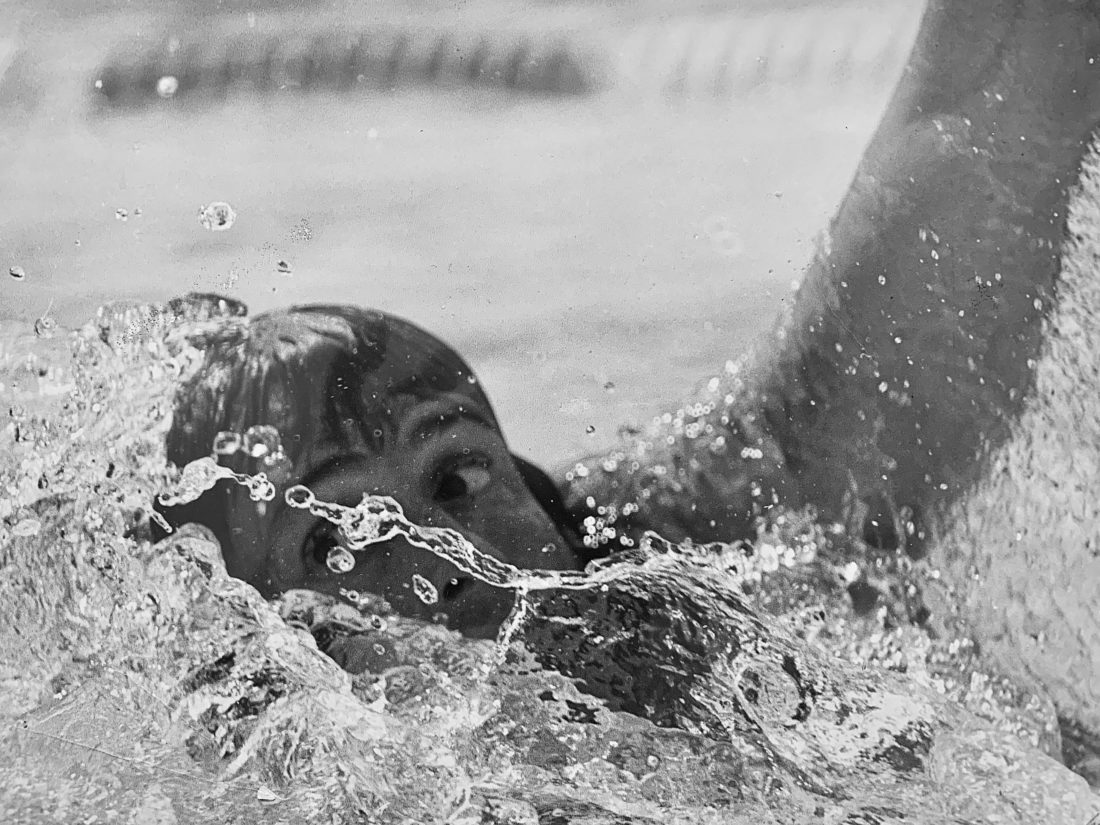 By the time Matthes finished his record run, he'd left the men's standard at 56.30. A different trajectory from a time that had more time and development on the clock than the Australian pioneer has in her era. Any sub-57sec swim in the women's 100m backstroke would be more than sensational.
McKeown's 57.33 won the race by almost two seconds today, a phenomenal margin, with Canadians Kylie Masse and Ingrid Wilm on 59.26 and 59.64 respectively.
Speaking after setting the fourth World record of her career, McKeown said: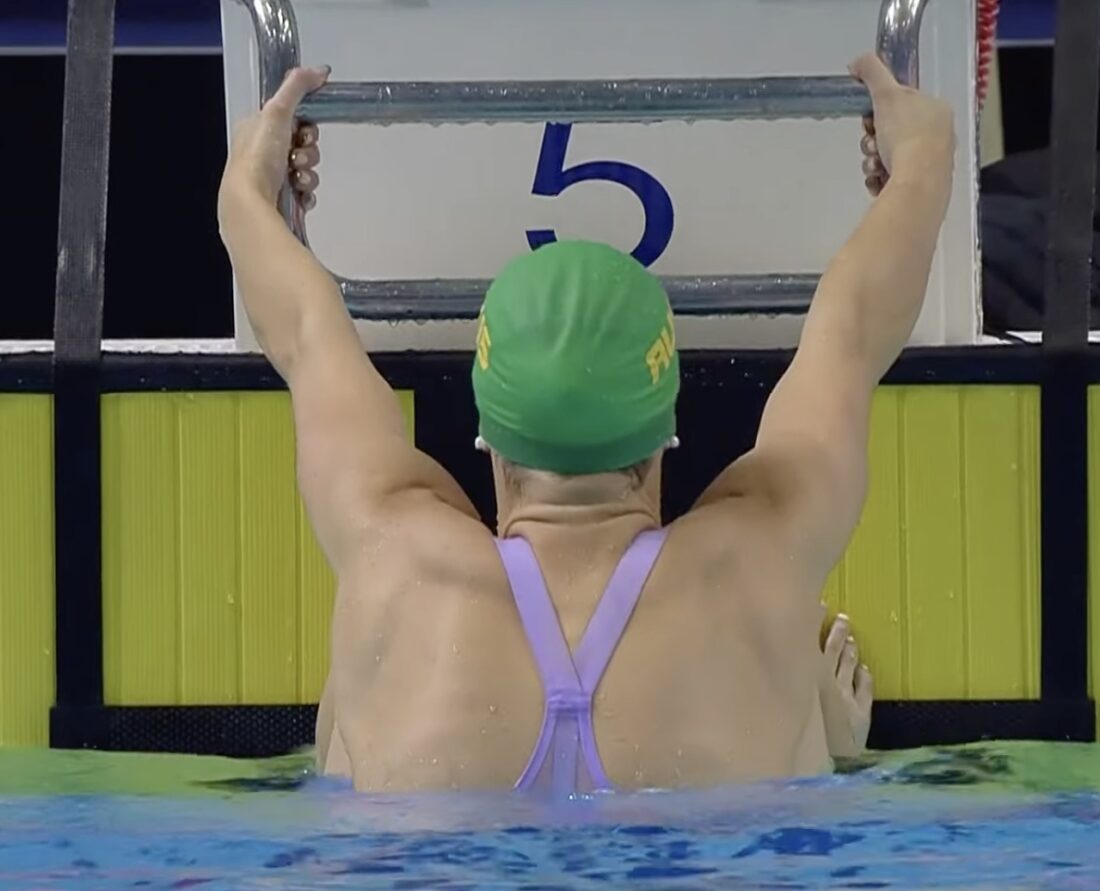 "I wasn't expecting that at all. I thought I might get close but didn't think I'd go under in a million years. Moving to Michael Bohl has given me a lot of confidence. " [Asked what she wanted to say to her parents and others watching back home, she said: "Go back to bed, cos it's 2am back home!"

Kaylee McKeown.
McKeown will complete her tour tomorrow in her first 200m backstroke as a World record holder in all three distances, 50, 100 and 200.
The Budapest Battle: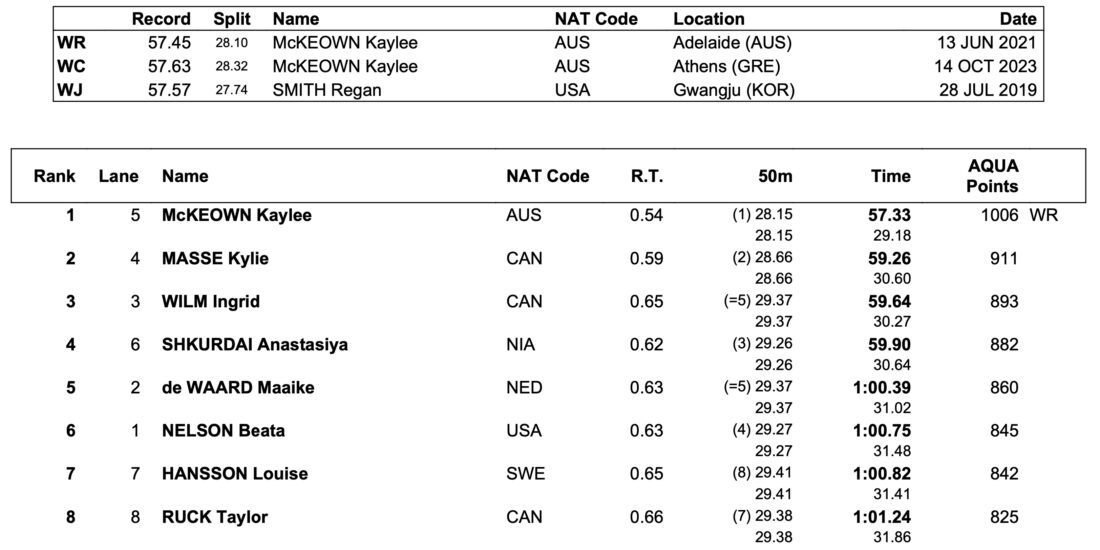 W200 Free: Haughey Wipes Another Second Off World Cup Mark
Inside World-record pace for three of the four lengths, Siobhan Haughey then felt the weight of season-end in her legs and where Australian Mollie O'Callaghan came home in 28.11 to the World record and World title in 1:52.85 back in July, the Hong Kong ace completed her World-Cup-record victory in 29.45. Her 1:54.08 total wiped almost a second off the 1:55.03 World Cup mark that she set in Athens last weekend and fell just shy of the 1:53.92. Asian standard she established for silver at the Tokyo 2020ne Olympics.
What a fine tour for Haughey, who is racing like others from her continent off the back of their Asian Games tapers. On 52.02 in the 100m in Berlin as third fastest ever, Haughey, coached by Tom Ruston, has the Cup standards for both events going into the last day of the series in Budapest tomorrow, when she'll have another shot at what would be the first sub-52sec swim by an Asian swimmer.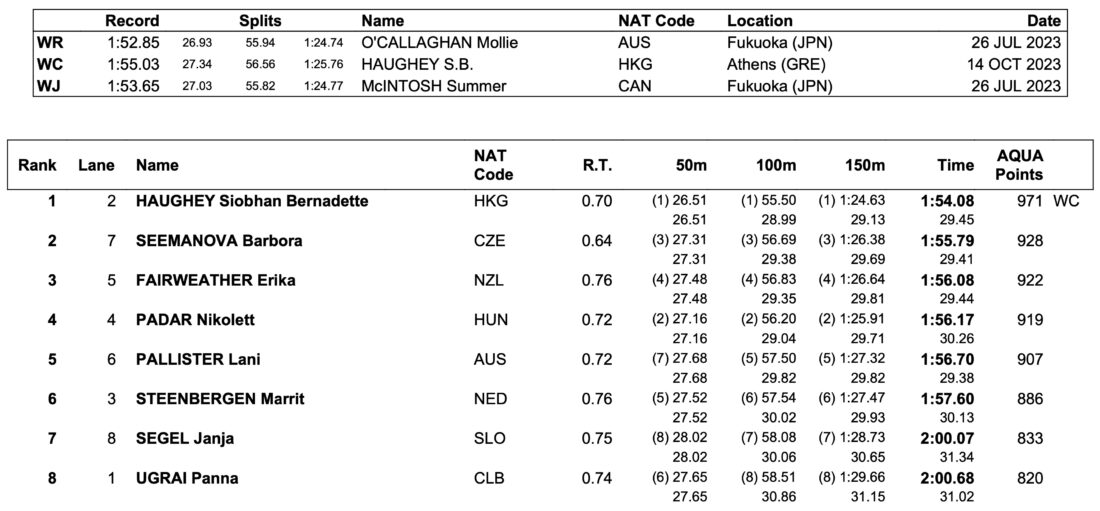 W100 Breast: Pilato Follows World Cup Record in Heats With 2nd 1:05 For Victory
Benedetta Pilato came to Athens to test her race pace after skipping the first two rounds of the Cup. In morning heats, she set a series standard of 1:05.75 on her way to almost matching it in the final for a 1:05.83 victory. Dutch series queen of the 200m Tes Schouten took second in 1:06.29 and Ireland's Mona McSharry produced a very solid Olympic-season starter 1:06.32 for third.
M50 Breast: Qin Unbeaten, Peaty Gets Ever Closer
Qin Haiyang came within one race of a clean sweep of all men's breaststroke races on the three-meet Cup series this year with a 26.30 win just 0.01sec shy of the event mark he set in Berlin off the back of his triple-gold Asian Games tapered campaign the week before.
Closest to him was the world-record holder Adam Peaty, who produced his best 100m of the series yesterday and in 26.79 his best dash of the tour. Closer, ever closer as he gathers the information his entourage will now use to judge how steep the climb will be on the way to the second defence of the Olympic 100m breaststroke crown he first claimed at Rio 2016 and retained at Tokyo 2020ne. A new and thrilling chapter has begun for the most dominant breaststroke sprinter of the modern era.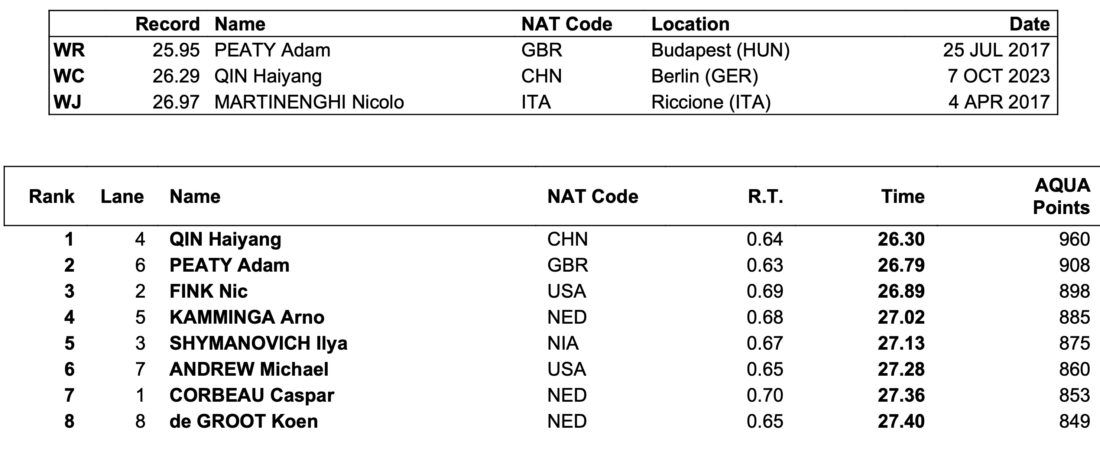 W50 'Fly: Sjostrom Fends Of Zhang With Furious Finish
Just when it looked as though Zhang Yufei would end the series with her one and only dash win over Sarah Sjostrom, the Swedish sprint queen found the furious finish she needed and landed her hands on the pad with deftly precision to make it three out of three on this tour by 0.02sec.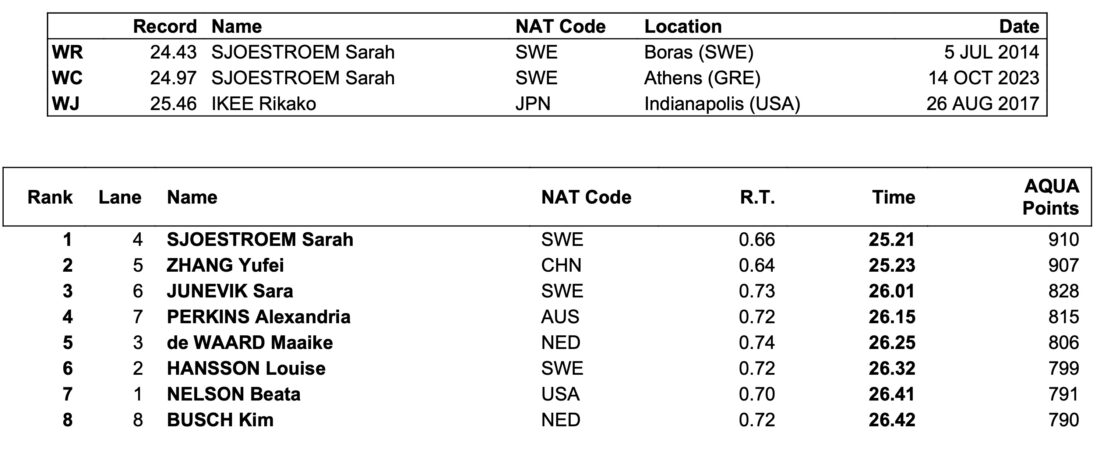 In other finals:
M100 Free: Ceccon Outreaches Carter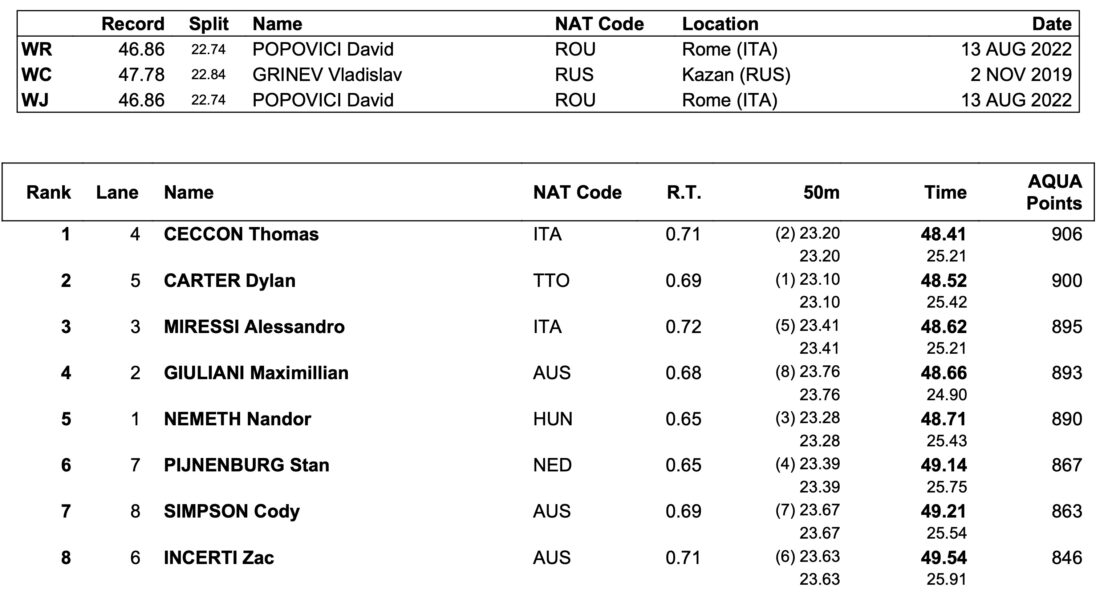 W400 IM: Kapas Pips Craver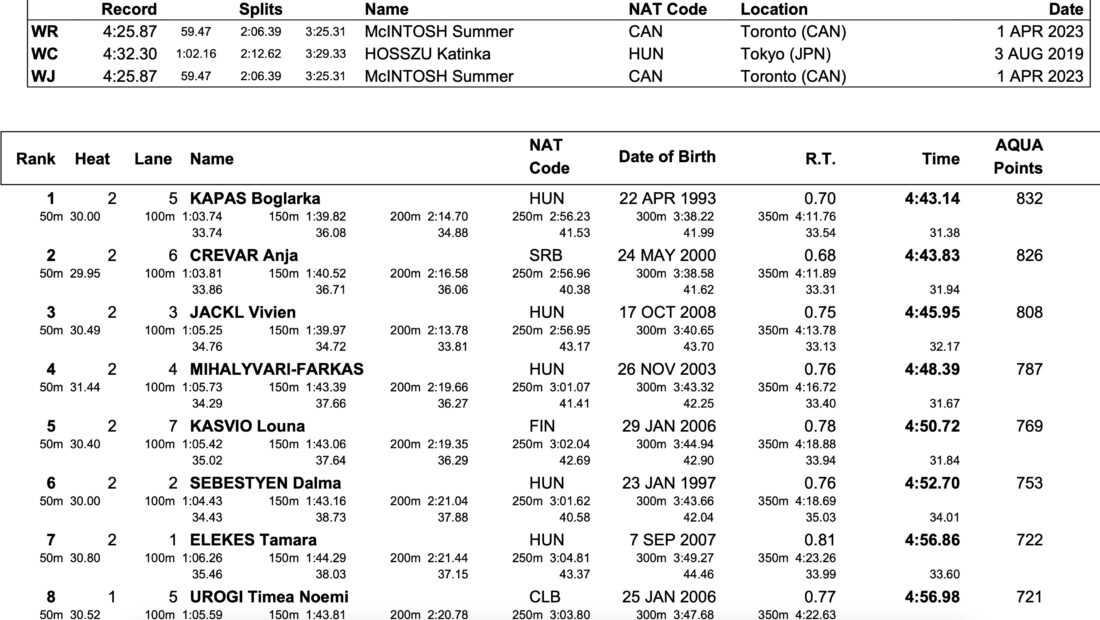 M1500 Free: Betlehem The Sole Sub-15 Man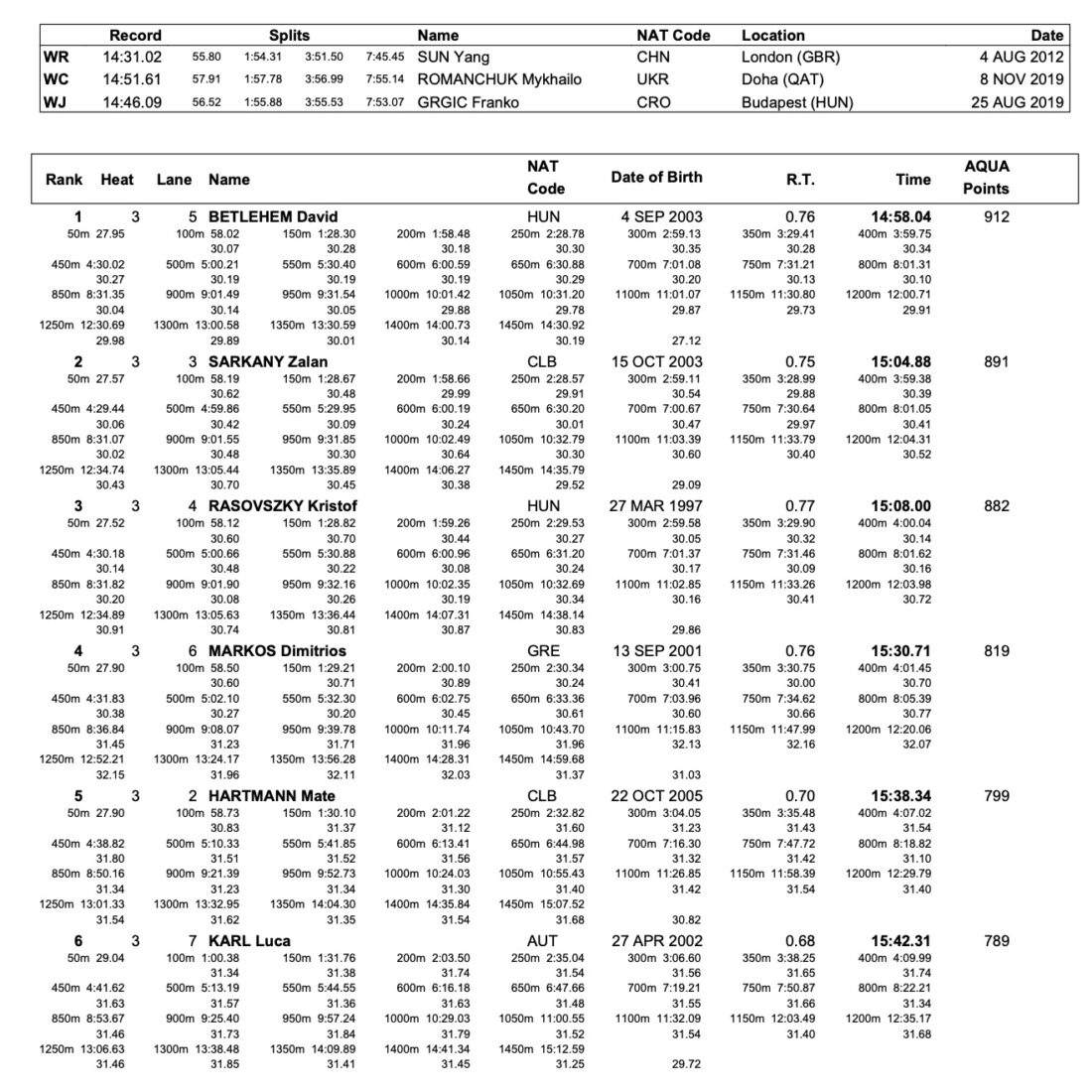 M50 back: Andrew takes It!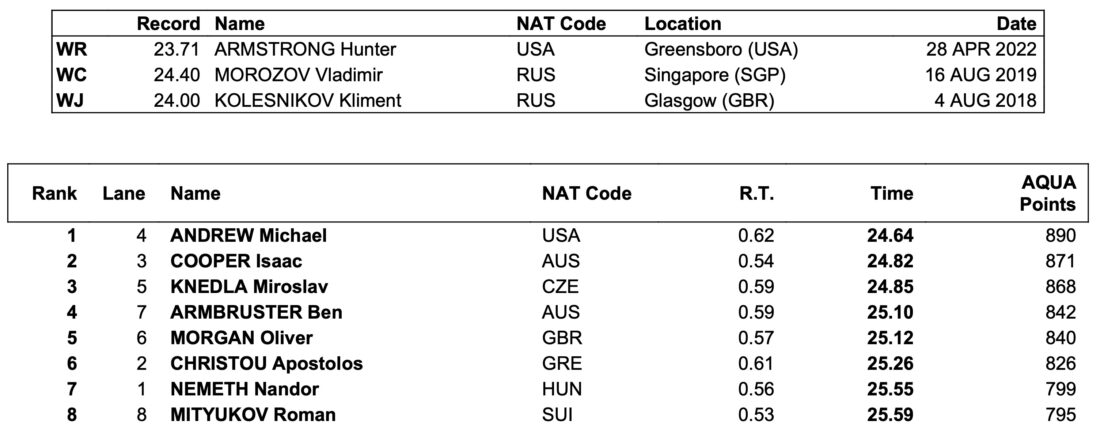 M200 Medley: Sates Inside 1:58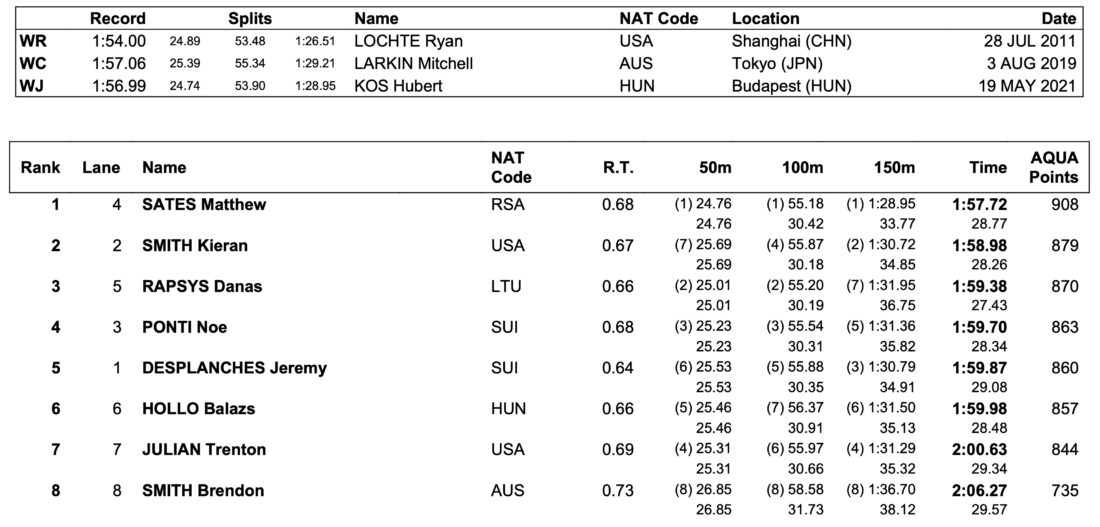 M200 'Fly: Sates At The Double