McEvoy Magical 21.06 Wins 50 Free World Crown In Majestic 21.06 By Ahead Of Alexy & Proud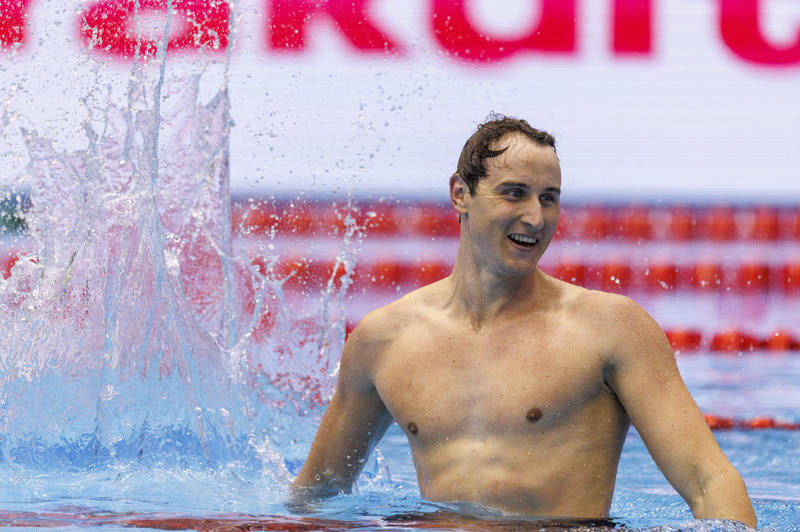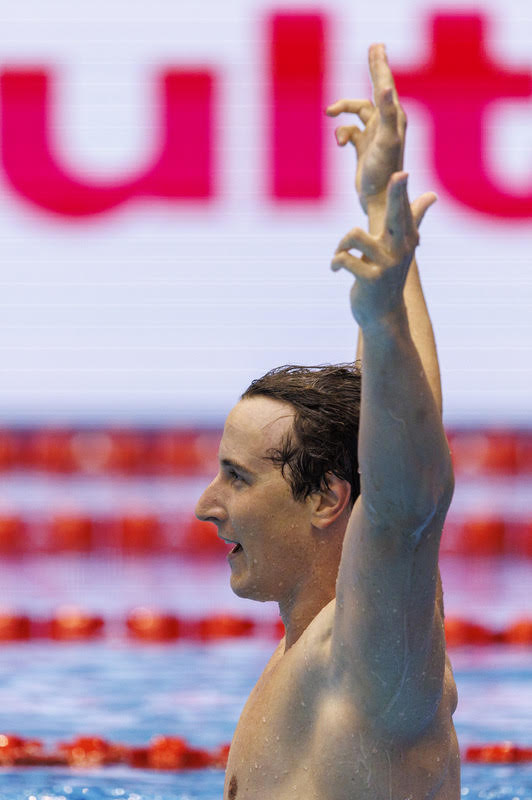 Cameron McEvoy has a new lasting image of self as super sprinter eight years after walking away from the Olympic deck at Rio 2016 empty handed, a gracious hand holding aloft the arm of teenage teammate Kyle Chalmer's after Dolphins celebrated gold to the Australian who did not enter the fray as favourite.
Time passes, it bends and warps and binds past to present and future and this day it stopped for 21.06sec of pure sprinting excellence from McEvoy, whose win by 0.51sec over Jack Alexy of the USA, on 21.57 for silver, marked the biggest margin of victory in the history of the dash back to 1986.
Great Britain's title defender Ben Proud returned to the podium for a third time, for bronze in 21.58.
McEvoy is 29 but who cares when time is being warped: his 21.06 is fourth fastest ever, second fastest ever in textile, a Commonwealth record inside the 21.11 of Proud in 2018, and Oceania record inside the 21.16 shiny suits standards of Ashley Callus, at 30 years of age, back in 2009, and just 0.02sec shy of the World textile best of absent American sprint king Caeleb Dressel.
McEvoy said his win proves elite swimming isn't just for young athletes and justifies training methods featuring rock climbing and callisthenics rather than endless laps of the pool. McEvoy said:
"Hopefully our different training methods feeds back into the swimming community. And either gives older guys a little bit more longevity in the sport or allows others to hit their potential … it's insane I never thought I would be down in that range."

Cameron McEvoy – photo by Patrick B. Kraemer
The Race:
The Result in full: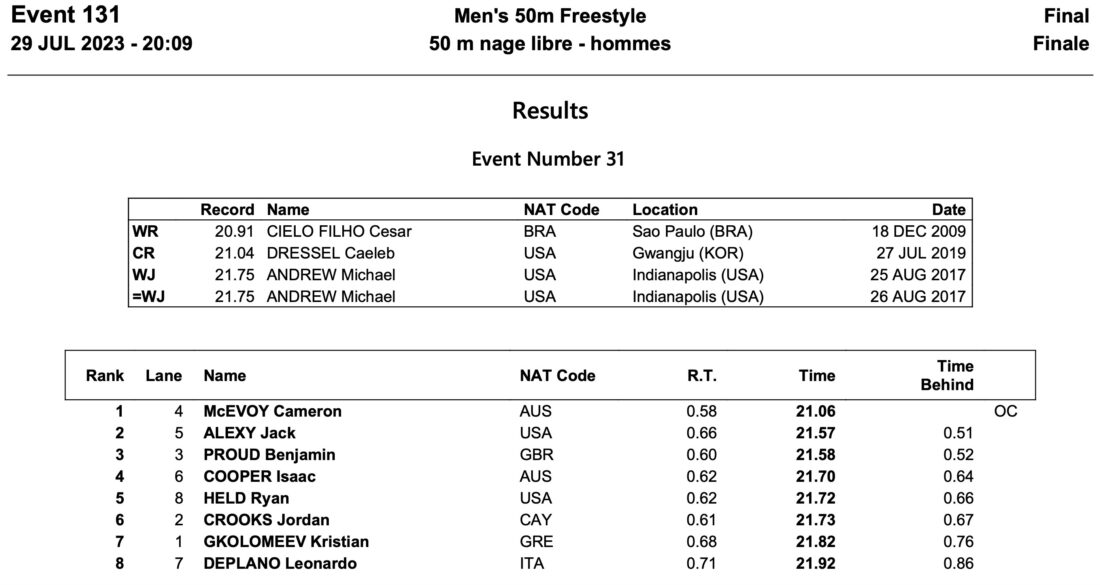 McEvoy & Looking Ahead To Paris
Nine years after the events of Rio 2016, Cameron McEvoy may arrive in Paris an Olympic title hope once more next year after writing himself into the history books today.
Americans top the all-time table in the dash with seven golds atop 13 podium places in all since the event was introduced in 1986, Tom Jager the winner of the first two crowns.
He was the first of four men to take the titles twice, Russian Alex Popov, nine years apart in 1994 and 2003, Brazilian Cesar Cielo in 2009 and 2011 and absent 2017 and 2019 champion Caeleb Dressel, of the USA.
Proud joined the club of three-time podium placers in the events today after he became the first British swimmer ever to claim the 50m freestyle World title with a 21.32 sec blast in Budapest's Duna Arena pool last year, with American Michael Andrew, second in 21.41, and France's Maxime Grousset, third in 21.57.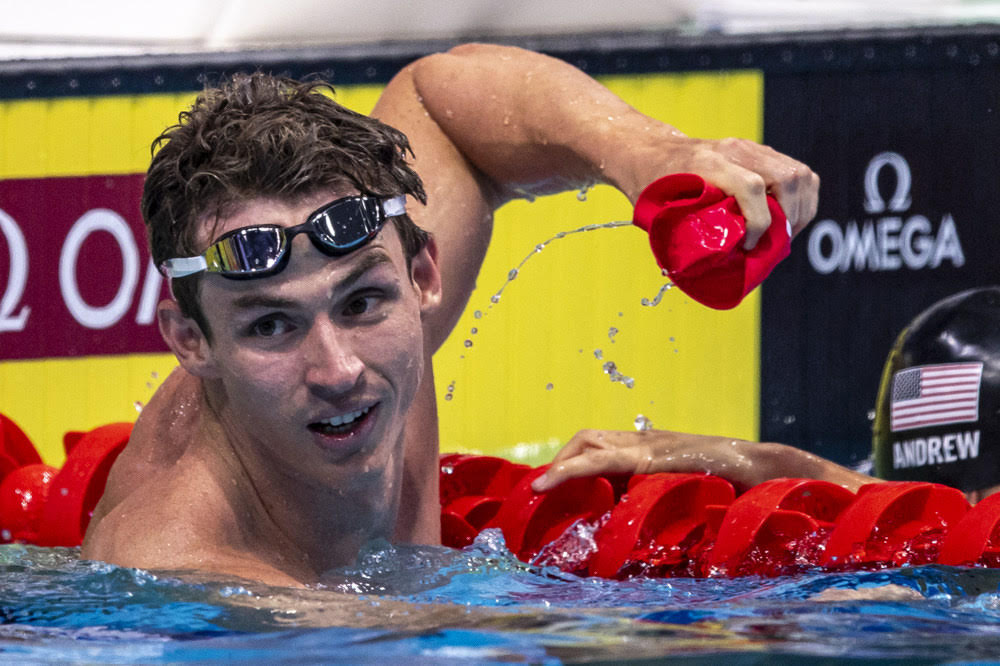 After his wins, Proud noted that "the whole podium from Tokyo wasn't in the race". Tokyo Champion Dressel withdrew from the 2022 championships with an unspecified "medical condition", while French London 2012 Olympic champion and Rio 2016 silver medallist Florent Manaudou, winner of the 2015 World crown, and Brazilian Bruno Fratus didn't make it past the rounds.
It was almost a snap this year, Dressel not yet back in shape to qualify for the USA team, Manaudou out in semis and Fratus not in the game in 2023.