Matt Biondi, Living Legend Of Olympic Swimming, Returns As Director Of The Swimmers' Alliance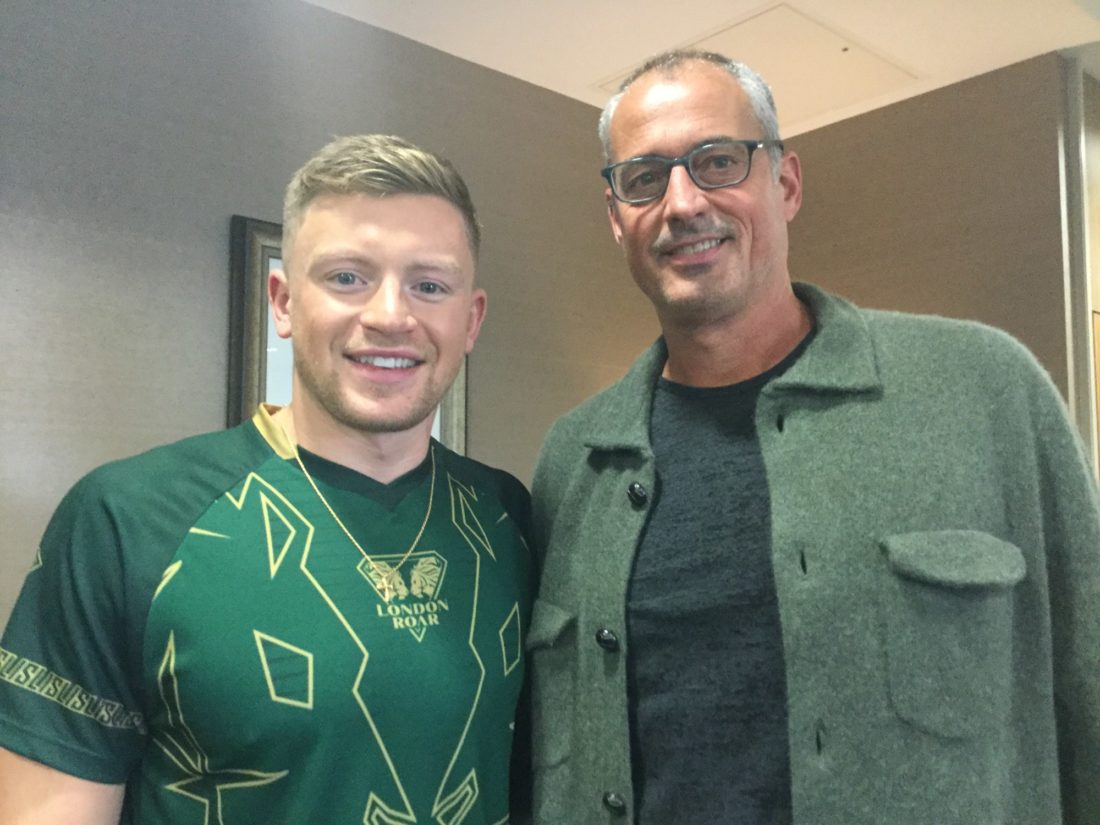 Matt Biondi, Olympic legend of Seoul 1988, has been appointed Director of what was referred to as a type of athletes' union but will be known as the International Swimmers' Alliance by world-class swimmers determined to make the coming year one of 2020 vision on rights and the voice they feel they have been denied for decades.
Biondi, American winner of five gold, a silver and a bronze at the 1988 Games, and 11 Olympic medals in all, remains one of the greats of the sport. He met the latest wave of Olympic and World champions and podium placers in London today to set out the next steps of creating the Alliance and build legal and professional representation the swimmers insist must be included in the governance structures of their sport.
Biondi has the backing of the best swimmers in the world, including all attending the International Swimming League's European derby in London this weekend.
The former 50m and 100m freestyle world record holder is perhaps the best-placed man in the world to explain to the current generation what life was like as a soaring achiever who tried to change the Lothar of athletes but was beaten back by the system and those governing the sport in a way that placed their own interests ahead off those of swimmers.
Biondi told SOS today: "My story was in '88 when it started. I got too intermix with some of the other Olympic sports. Tennis had just opened up in the Olympics and Steffi Graf had had to be an amateur for two weeks prior to the Games.
"We had all these trust funds and I was in Bonn at a meet in Germany with my sponsor arena and I got a fax from USA Swimming saying if I took part I would lose my eligibility. Arena was putting food on my table. I mean, it wasn't a lot of money but it meant I didn't have to do what generations before me had done – and that was carry bags in hotels and deliver pizzas and so on.
"I was able to make some money as a swimmer. So, I was outspoken as a swimmer with USA Swimming, I did some articles with the press to try to bring some light to the issues and, quite honestly, I paid a big price for it."

"They didn't publicly try to repress my visibility but privately they did and I was so upset. I mean this is my country, I won 11 Olympic medals for the United States and they not only did not support me, they actively put their thumb to actively keep me off the screen, out of the pool. It was just unimaginable."

"I was so mad that I became a school teacher and I've been teaching high-school math for 17 years."
As a math teacher at the Sierra Canyon School in Chatsworth, California, Biondi did not only mould the academic aspect of his students' lives: after classes were done, he coached the the swim team, passing on skills that spilled beyond the water: teamwork, hard work, discipline, dedication and determination.
The first man inside 49 seconds in the 100m freestyle when he clocked 48.95 in 1985 for the second of his four global standards over two long-course laps, Biondi took his competitive spirit to the board of his own school, railed against what he saw as poor practice. His lone voice was not enough and his contract ended.
Lucky for swimmers and swimming.
Biondi is back
… and he intends to make it count and take back the years stolen from him at a time when athlete interest was rarely, if ever, the priority for the guardians of their sport.
The fates conspired to deliver Biondi to his destiny at then right time, right moment, just as athletes were shoaling for strength in numbers.
The son of ISL founder and president Konstantin Grigorishin, Ivan, and Biondi's son Nate had become friends at Cal Berkley. Contact was made and a calling was reborn.
Biondi met Grigorishin and the ISL team and team managers of the LA Current and Cali Condors, respectively Lenny Krayzelburg and Jason Lezak, both Olympic gold medal winners for the USA. The 1988 legend liked what he heard and the role he might play talked to him. Biondi tells me:
"My goal is just what your question suggests: to see if the athletes can coming together with a common purpose. I started this 30 years ago so its' very interesting and it will be extremely rewarding for me to be able to have the athletes stand together."
It was, he believed, "easy" for organisations to deal with individuals but "if the athletes can all stand together as one, then that will be a real force."
Bringing Aquatic Legends Back To The Pool
One of the first tasks that Biondi will perform, as part of a team that will include legal representation, is a move awaited like the rain in a desert after a drought of decades: to bring the greats of the sport back to the water's edge.
He is in the process of inviting greats of the past to the ISL's Final Match in Las Vegas on December 20-21. Says Biondi: "They'll be in the VIP area. They won't have much of a role but just for them to show their support is…"
This interviewer intervenes and reminds Biondi of a memory that still grates. In 2008 FINA hosted a centenary dinner during the Olympics in Beijing. I first heard about the dinner more than a year out and during an interview with triple Olympic champion Debbie Meyer (1968, the first woman and the last before Katie Ledecky in 2018 to win the 200, 400 and 800m freestyle titles) asked if she had received her invitation. Meyer had no idea there was to be a dinner. I said I'd ask. Six months on, she had still not heard. She was not alone: no Gould, no Matthes, no Biondi, no great at all barring those who might be connected to the machine as commentators or commission folk and trusted insiders.
Biondi grimaces and says:
"The swimmers should realise they're a big part of the show and a big reason why sponsors are contributing billions  to it all; how many kids are inspired by it. It's really a beautiful business plan for the IOC to be able to expect that all to work without the athlete befitting financially nor being able to contribute their voices to the decision-making process."

Matt Biondi …. image, Adam Peaty – by Craig Lord
Biondi was speaking a couple of yards away from Adam Peaty as one of the prime athlete voices in the current era was having his muscles and might caught by a snapper honing in on the tattoos of lion, Poseidon and other portents of the kind of fighting spirit that refuses to lie down, no matter how long it takes.
Adam Peaty: '…don't be afraid to speak out because that's what it's going to take'
Peaty told SOS: "You know from me, I'm not afraid to speak my mind and I think we need more athletes who do that. We're not afraid of the repercussions because realistically there are no repercussions. No-one's gonna stop me from swimming; no-one's gonna stop me from racing. And if you do even try that, you've already seen what happens."
That was the voice the union of swimmers would take to the top tables of sports governance, he said: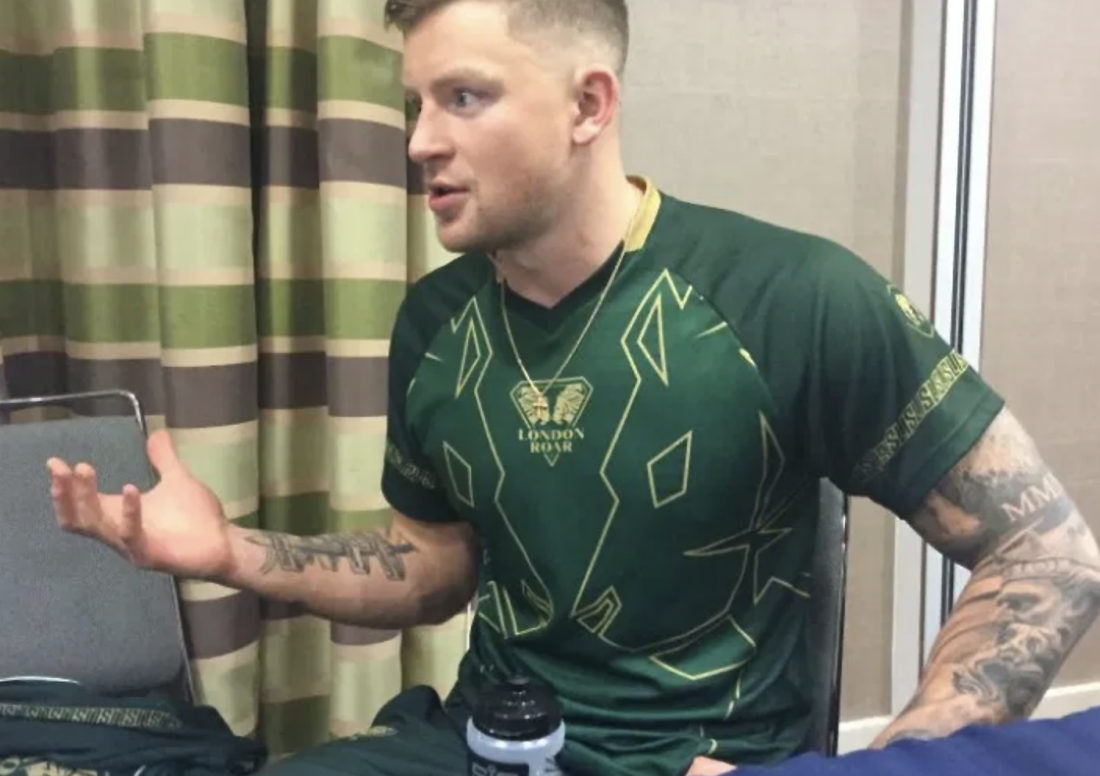 "So, that's the first thing to say to athletes: don't be afraid to speak out because that's what it's going to take. With an athletes' union, the most powerful thing is, instead of 10 or 20 voices fizzling out you've got one direct voice with about 100 of the world's best athletes behind it. We're the 100 top athletes and if we don't like things, we've got the power to change things."

Adam Peaty – image by Craig Lord
Peaty added: "It's great to have Matt as the director of the Athletes' Union (Alliance). He's a man who missed out so much on the financial side of things as an athlete."
Athletes had long been "dispensable" as far as those running the sport were concerned, Peaty opined. That had to change:
"The athletes' union is the only way where we can get a unified voice and be taken seriously. I can say what I need to say and be mature about it, be direct but that will fizzle out because they will just say 'bide your time, someone will replace him', there's always someone else who will come along and win the gold medals."
Signing up to the Alliance would also form a contract with your fellow athletes, said Peaty.
"If you're bound by a contact, hen if someone is being treated unfairly, legally you have to step in and stand with this athlete. It's a higher level of seriousness."
Athletes had been trapped in a weakness of their own making, Peaty suggested. It was one thing to "say 'I'm behind Chad on this issue' but another when they (federations/organisers) say 'OK, well, we won't let you swim at that event then' and swimmers say 'I really want to swim'… so nothing happens, nothing changes. If there's a contract in place, its professional, like a normal trade union and there are repercussions if you've agreed to stand with your fellow athletes and then don't." He added: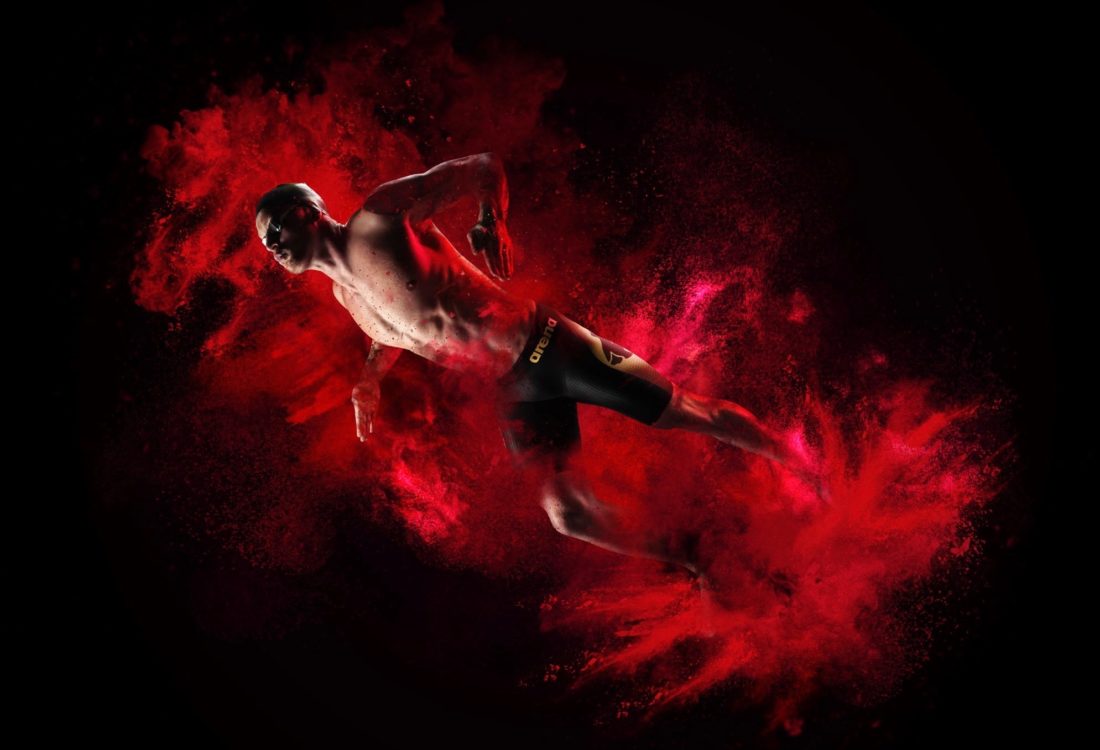 "I'm glad it's in the hands of Matt. We have a meeting (today) and, as you know, it's taken a long time to get to this. We're almost there. Every sport is getting to the point where the athletes realise they need professional and legal support and representation. It's the most important thing a sport can do right now so that athletes have leverage and a voice."

Adam Peaty – courtesy of Arena
Katinka Hosszu: '… If we keep doing the same things over and over again, we're definitely falling behind others sports'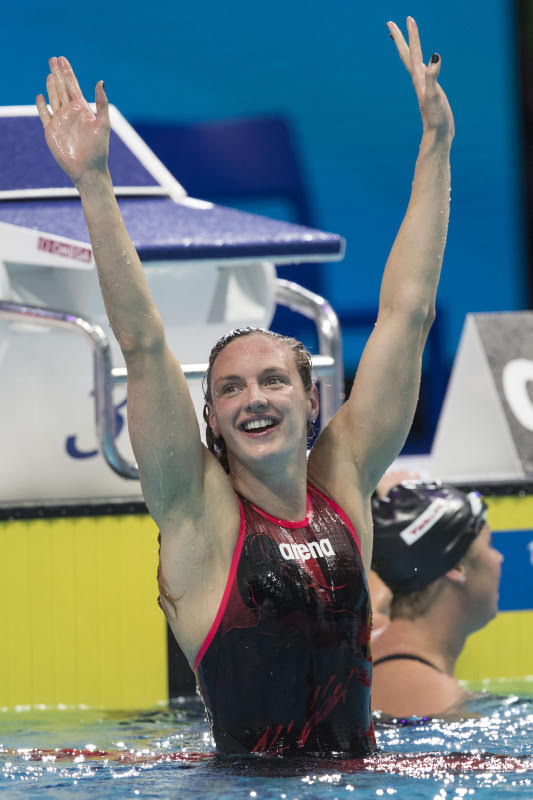 That was the year the Hungarian took on FINA over changes made to its World Cup rules without consultation with swimmers. On the way to Budapest hosting the World Championships in 2017, Hosszu clashed with the Hungarian federation, claimed leadership scalps and announced her intention to form a Professional Swimmers' Association.
In London today, she explained: "We've never been closest to getting all the athletes together and really understanding what we are trying to do and what could be the goal … what we want to achieve. It's not that we want war, not so we must be going against governing bodies; it's more that we are pushing the sport forward. If we keep doing the same things over and over again, we're definitely falling behind others sports.
"Swimming is a great sport for everyone not just swimmers. We're trying to promote swimming and we're hoping through the ISL that we're moving forward and I think we're doing really well so far."
What is the vision? Do you see a time when whoever is representing you will sit at the table with ISL, FINA, whoever and whatever the issue is and have an athletes' voice directly and not one filtered through those chosen by the organisations you have to deal with?
"That's pretty much it: you summed it up," Hosszu confirmed. "Basically, so far, we swimmers didn't have a say … we really lived through times a lot of experiences where there were changes to competition formats, or points systems or whatever it was and, obviously the athletes were not represented to see what we wanted as swimmers.

We're the ones doing the work in the pool and the ones who are working to make sure the show we put on is the best. I think the goal will be good even for the governing bodies. If we are working together we can push everything forward and everyone will profit more than before."

Katinka Hosszu – image courtesy of the Hungarian Swimming Federation
Cate Campbell: '… not just about us and our futures; its's about safeguarding the sport for future generations as well'
Asked what the rise of the ISL had taught her about the power of athletes, Australia's Cate Campbell replied: "It has shown the power of the united athlete front and something to unite behind is really important. There has been a bit of talk among us athletes for a couple of years but there was no direction to put that energy into. I think what the ISL has a done for us is to allow us to come together as one and focus those energies.
"It''s a good thing for the sport. I don't think any change comes through doing the same thing you've been doing over and over. We live in a world that's constantly changing." She added:
"Competition drives excellence and we're hoping that the competition between FINA and ISL will drive excellence for the sport … for athletes but also for swimming fans all round the world. This is about the growth of swimming in the future. This is not just about us and our futures; it's about safeguarding the sport for future generations as well."

Cate Campbell – image courtesy of Marco Alpozzi / LaPresse / Arena
Welcome Back Biondi – from Fran's Dad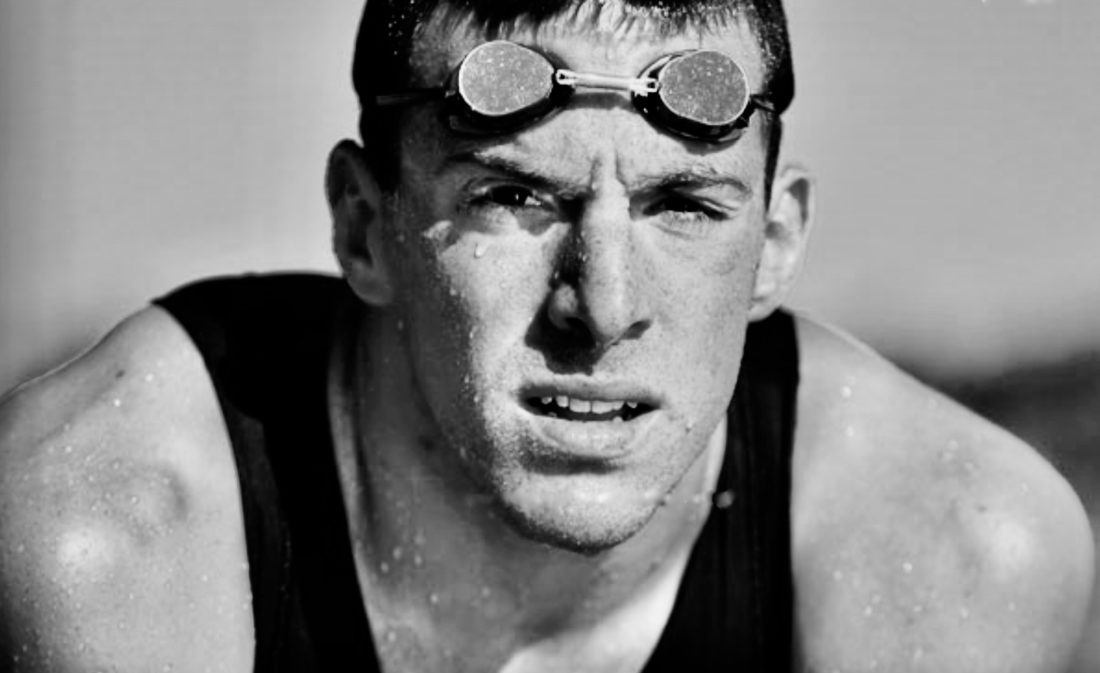 The single biggest shame among many on on FINA books since its 1908 foundation is the preventable death of Fran Crippen. His father, Pete Crippen, welcomed welcomed Matt Biondi back to the sport and the new swimmers' Alliance with these words:
"I feel certain Fran Crippen, would applaud this effort, I hope it succeeds, and includes a safety first attitude for all meets Including open water meets and their athletes."