Sorry From Swim England Big Wig Belly Flops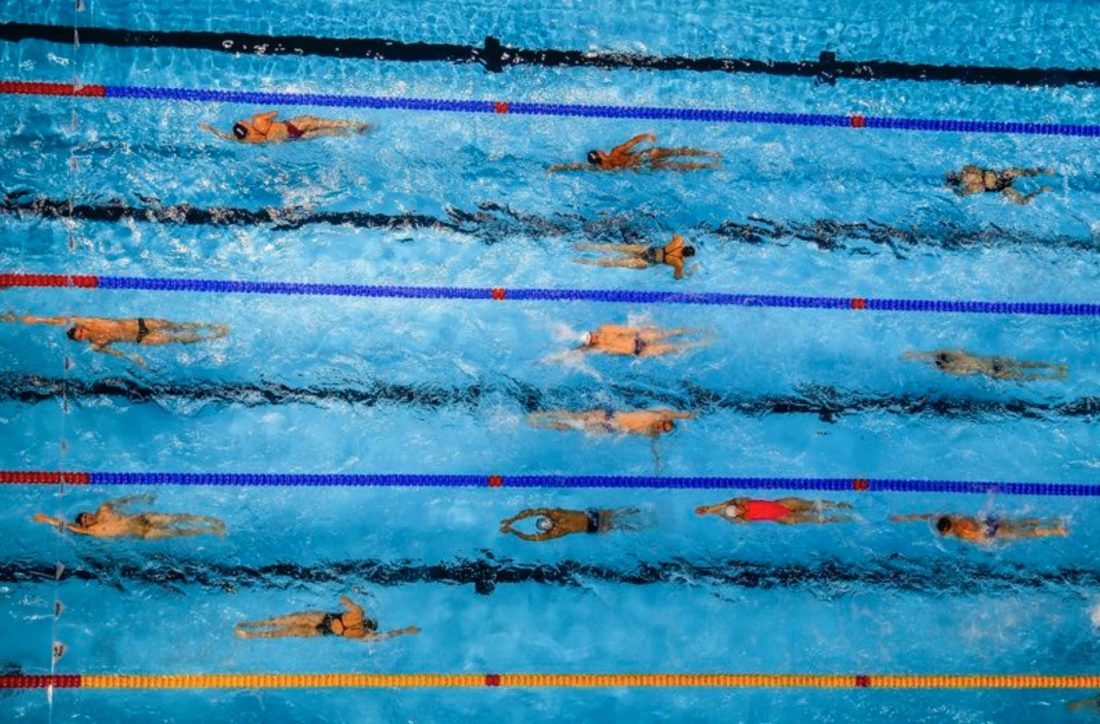 Chris Bostock, a former senior member of English swimming's governing body, has apologised to two female Masters swimmers after being ordered to do so by a disciplinary committee.
The committee found Mr Bostock guilty of intimidating the swimmers – one of whom is in her 70s – when they tried to speak out about concerns over governance at the annual Masters conference in 2017.
Swim England has yet to respond to questions on whether Mr Bostock will be retained in his paid consultancy role with the federation, or on why a gagging order has been issued to prevent those involved from discussing the detailed findings when its own rules state that, in normal circumstances, such findings would be made public.
Censored
The complaints arose after Bostock – at that time Chairman of the Sport Governing Board – appeared at the annual Swim England Masters conference to quash swimmers' efforts to discuss their concerns over governance issue.
Swimmers had been due to take part in a session in the afternoon led by two Masters swimmers, including Professor Sue Arrowsmith QC, who is an expert on sport governance and an advisor to the International Partnership against Corruption in Sport. Many Masters, including some who had never attended the conference before, travelled hundreds of miles to hear the session.
Interest in the topic was piqued by the 2016 European Masters Championships in London, a financial and sporting "disaster", as masters themselves described it. Planning and organisational failures were attributed by many to the arrogance and poor governance at swimming federations domestic and international.
The London event, involving nearly 10,000 swimmers being shoehorned into facilities planned for 5,000, was described in the feedback survey commissioned by YouGov as "shambolic", "embarrassing" and the "worst Masters event ever" (and those were the more polite descriptions one might reach for). It also resulted in a large financial loss for British Swimming as a result of commercial miscalculations. A big bail-out from UK Sport was required, information uncovered with a Freedom of Information request revealed.
The event also gave rise to claims of sex discrimination as a result of the women's races being scheduled disproportionately in the inferior "warm up" pool, with many female swimmers not getting to swim at all in the Olympic arena. A legal settlement of the discrimination allegations and other legal claims over the event, negotiated by Professor Arrowsmith, resulted in restoration of the national Masters committee, a budget for Masters, and a public apology from British Swimming Chairman Maurice Watkins and former CEO David Sparkes, now a member of the troubled FINA Bureau, the top table of the global federation for aquatic sports.
Despite that backdrop, a governance presentation at the Masters conference in 2017 – which had originally been scheduled on the programme by Masters Chair, Verity Dobbie – was cancelled at the 11th hour by Swim England CEO Jane Nickerson. According to Dobbie, this was because it was "too critical" of the swimming federations.
When angry delegates asked why the paper had been censored and why they were not permitted to discuss the governance issues and how a repeat of London might be prevented, Bostock intervened to quash all discussion in a manner described by those at the event as "abusive", "aggressive", "intimidating" and "threatening".
The incident resulted in formal and informal complaints being made by delegates about both the cancellation of the scheduled presentation and Bostock's behaviour.
Although Bostock has responded to the disciplinary findings by making the required apology to the victims, State of Swimming understands from a source that the swimmers concerned are unhappy with the outcome. They judge the apology to be a case of "going through the motions" because it "simply parroted the wording given to Bostock by the committee", as one swimmer put it.
It is understood that at the time of the hearing, Bostock had left his former board post but was working as a paid consultant in a role in Masters swimming. One master told to contact him over an issue at a Masters event was "astonished" to be asked to do so in light of Bostock's behaviour at the 2017 conference.
According to one source, some swimmers have said that they are so upset and angry about the saga and the way that Swim England appears to have "closed ranks" that they will not volunteer in swimming or attend events in future.
Swim England noted several weeks ago that it could not comment on the matter while the proceedings were still ongoing. The situation has now moved on but questions sent to the association more than a week ago by this author have gone unanswered. Should we receive a reply, that will be added to this file.
Challenge to free speech
Masters are also angry that Swim England has banned discussion of the disciplinary findings in the Bostock case. Although Swim England rules generally require misconduct decisions to be published, it appears that an exception has been made for Bostock. Swimmers say that they were unable to discuss the decision because of a special "gagging order" preventing them from revealing anything other than the guilty verdict and requirement for an apology. The order applied to all sides in the complaint, leaving those directly affected unable to comment on matters that affected them directly.
One swimmer noted:
"When Joe or Joanne Bloggs who chairs your local club is found guilty of misconduct the detail must be published for all and sundry to discuss, but for some reason it's different when it's themselves. You'd think it would be the other way round given the public interest in the conduct of those at the top".
State of Swimming understands that the disciplinary committee not only found Bostock guilty of intimidating behaviour but was critical of Swim England's role in the affair more generally, including the conduct of CEO Nickerson, who apologised to delegates for banning the 2017 presentation prior to the hearing against Bostock.
Against a background of concern over whether wrongdoers should be allowed to cover their tracks with gagging clauses, State of Swimming awaits yet an answer to the question of why the details of the Bostock misconduct case have not been published.
Call for A Change of Culture
Swim England's handling of the case has left swimmers asking questions about the association. As one swimmer put it:
"With all the pressure for improved governance in sport and the potential for reputational damage when problems come out, it is baffling why our governing bodies don't try to engage more with their critics and take a proper look at the problems. Anyone who dares to criticise anything is just branded a troublemaker – the language of petty autocrats the world over when faced with criticism of their own behaviour that they can't defend. It seems the more they try to sweep things under the carpet the worse it gets."
Meanwhile, the new Swim England masters page on facebook states that posts "which could be considered as being or potentially being overly negative towards Swim England will be removed."
The trouble with such things is obvious, say swimmers: what happens when the official body and/or its officers and the events they run are being challenged on serious matters of concern not only to the swimmers but to the public at large because public funds are a part of the equation? What is 'negative' to those being challenged may well be seen as a 'positive' by those challenging and calling for greater transparency and better governance.