Masks Are Off As Adam Peaty Says He Will Not Go To Doha World Titles in 2024 & GB Mate Tom Dean Calls On FINA To Rethink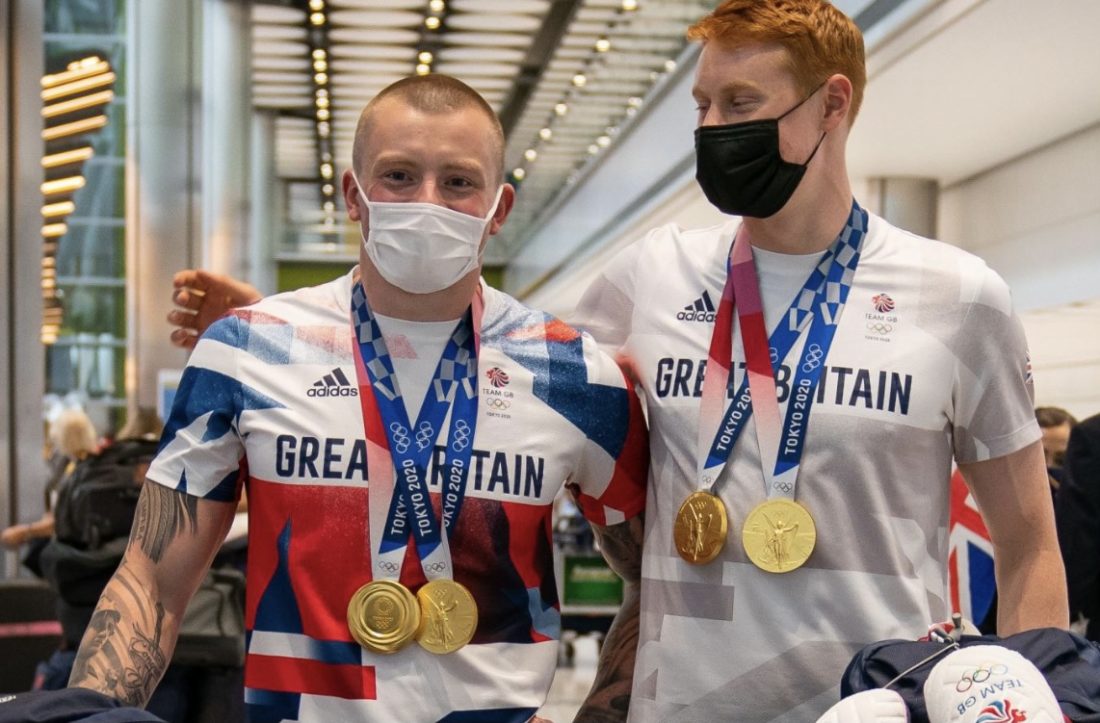 Adam Peaty has joined Britain teammate James Guy in stating that he will not attend the FINA World Championships scheduled for February 2024 in Doha, while their fellow Olympic champion on the national team, Tom Dean, has called on FINA to rethink its plans and "always" include athletes in decisions that affect them directly.
To catch up on contracts and honour commitments made before the COVID pandemic arrived to throw all plans in the air, FINA took the heavily criticised decision to host a World Championships showcase every year between 2002 and 2025, including a February 2024 edition in Doha that will mark the first time a World Aquatics Championships has been scheduled for Olympic year.
The plan and schedule has sparked talk of boycotting FINA events where there has been no consultation with athletes, coaches and national-team planners:
A wave of big names have already said they will bypass or boycott but FINA has said that it cannot get out of contracts, including that which means Doha cannot be held after February 2024. No detail of the reasoning has been given by the global regulator in its attempts to explain why it could not move the Doha event to 2025 and tell Kazan, Russia, that its event will no longer be possible give the war on Ukraine and a toxic political and cultural environment it may take the world many years to recover from.
After emerging from his comeback-from-injury race in the heats of the 100m breaststroke at the Commonwealth Games in Birmingham, Adam Peaty, Olympic 100m champion of 2016 and 2020ne and World 50 and 100m champion in 2015, 2017 and 2019 was asked how he felt about the situation. The World record holder and Olympic 4x100m medley champion with mates Guy, Katherine Dawson and Anna Hopkin and in Tokyo, said: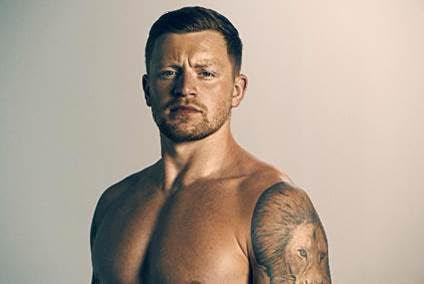 "I can't really see the bigger nations going just because the prep for the Olympics is so specific and you need that winter block and that is January, February. I'm not going to go, a lot of the British swimming team probably won't go so how many world champions are going to be Olympic champions? Not many."

Adam Peaty – Photo: Adam Peaty, courtesy of Speedo
When FINA announced the Doha dates buried in news of the Olympic schedule for Paris, Guy tweeted: "I ain't going":
Adam Peaty and James Guy may have the relative luxury of saying they will not attend Doha because the Great Britain Olympic and Worlds podium-placing quartets have a strong chance of qualifying quartets for the medley and 4x200m freestyle relays at Paris 2024.
Many others, including the hosts, France, in a number of relays, are not in the same position because FINA and the International Olympic Committee have altered the relay qualification process for Paris 2024 in a way that forces teams to send swimmers to Doha.
Only the top three, the medallists, will qualify for Paris at the traditional qualification event, the World Championships held a year out from the Olympics. The 2023 Worlds will be staged in Fukuoka, Japan, in summer, 6-7 months before the next World Championships.
All other relays gunning for Paris must attend Doha to qualify for one of the 16 places at the Games. FINA has been asked by various parties to rethink the whole plan but has suggested it has little influence over the Olympic qualifying process.
Tom Dean, Olympic 200m freestyle champion and a member of Britain's golden 4x200m freestyle quarter with Guy, Matt Richards and Duncan Scott, echoed the objection to the 2024 plan, telling reporters in Birmingham: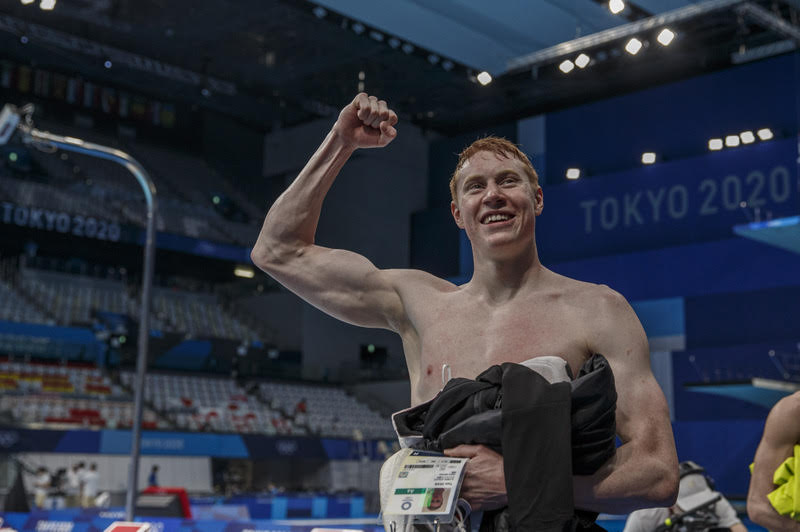 "I think putting a World champs in the same year as the Olympics is not a good call from FINA, personally I don't believe that is the best approach to take.

"I think they need to review the calendar and look at it say everything got pushed back because of Covid, there's nothing we can do about that now, let's try and make it as normal as possible going forward for the athletes and give them the best chance to perform at the biggest competition which is the Olympics."

Tom Dean – photo: Tom Dean of Great Britain celebrates his 200m freestyle victory in Tokyo – by Patrick B. Kraemer
Asked about the prospect of Worlds and Olympics as back-to-back meets, Dean, who claimed two bronze medals at World Championships in Budapest last month, noted: "I think it's always tough when two meets are not close enough that you can just bounce on and stay tapered and relaxed but not far enough apart that you can get a solid block of work in. So it's up to the coaches to plan how we deal with being in no-man's land in that respect: my coach Dave McNulty is able to do that very well but unfortunate to be in that position."
He added: "I think athletes should always have a say in all decisions made by international governing bodies. That's true not just of swimming but all sports. I think it's something that in my talks with members of FINA it's something they want to do more of but I think we are holding out to see that actually coming to fruition."
At the end of the World Championships in Budapest last month, Britain head coach Bill Furniss told SOS: "I think we have to be fair in Sport and I think, you know, I think if that was to happen, then it would be very unfair on all the swimmers in relays who are not qualified in the top three. We'll see what happens."
He added: "To me, it would be a question of fairness. I think if you qualify top three, it's obvious to me that if that did happen, those teams would be at an advantage to everybody else. So hopefully we'll see how that plays out but fairness is fundamental in sport. I'm hoping that federations sit down and some sensible talks take place."
Adam Peaty Coach Mel Marshall Chides FINA Over Lack Of Consultation
Mentor to Adam Peaty and head coach to England in Birmingham, Mel Marshall told reporter Liz Byrnes: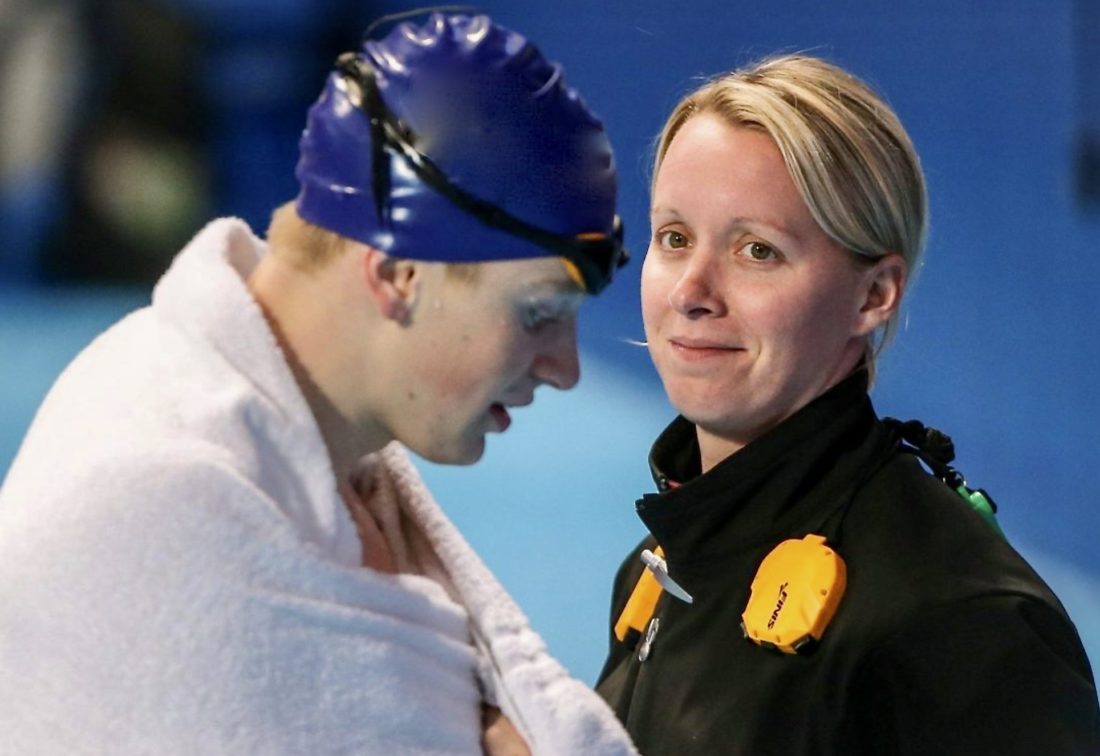 "I'm not going to be distracted by any of this that is going on but I am also not going to hide away from the fact that I am disappointed that again the athletes and the governing bodies and the people that really matter in this sport have not been considered.

"If you look at the pressures that they've had to face in terms of the squashed programme now, we can be better than that as a sport. We can certainly protect our athletes. I am disappointed with the calendar schedule of that – I would like to have been consulted. I think the governing bodies would have liked to have been consulted, I don't know if anybody has, but the placement of that meet is unfair on athletes, it's unfair on federations and it's unfair on the Olympics.

"The consultation process … needs to be more done and I don't think that [Doha] should be set in stone."

Mel Marshall – Mel Marshall with her charge Adam Peaty – courtesy of Mel Marshall