Mark Spitz & The 50th Anniversary Of Seven Golden Masterstrokes To Olympic Immortality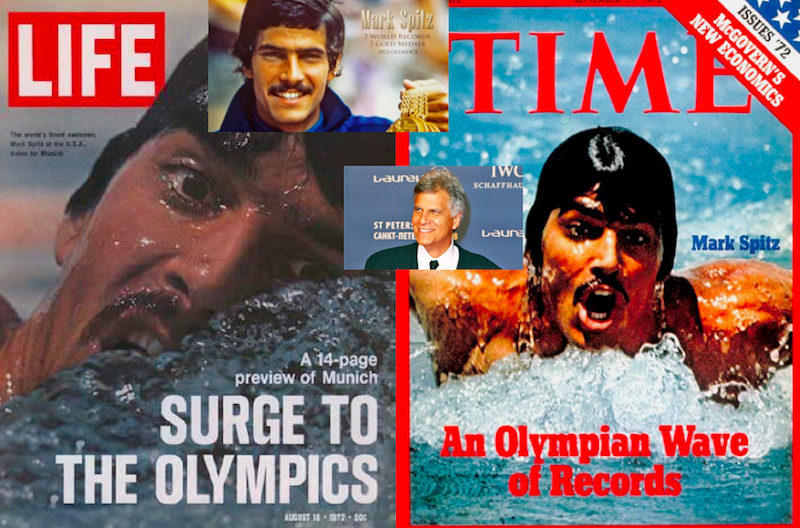 On this day 50 years ago in 1972, Mark Spitz was preparing to race in Munich at his second Olympic Games: the eve of action, seven targets ahead, all of them about to turn golden and make the American the most decorated athlete in history at a single Games.
Seven golds from five of the eight days of racing in the Bavarian capital, August 28 to September 4: a record that would survive eight Olympic cycles and 36 years until Spitz's fellow American Michael Phelps made it eight golds at Beijing 2008.
Mark Spitz was the standout male athlete of the 1972 Olympic Games – and remains one of the outstanding athletes in history.
More SOS 50th anniversary trip down memory lane to Munich 1972: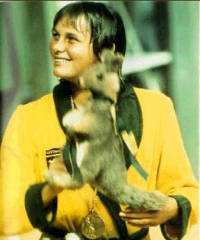 Mark Spitz – Munich Master Of Nailing The Moment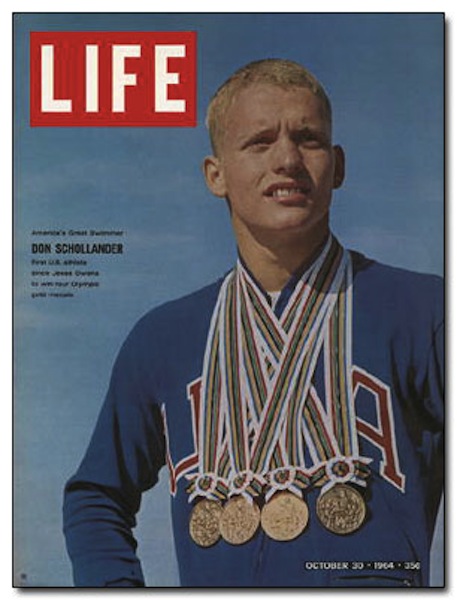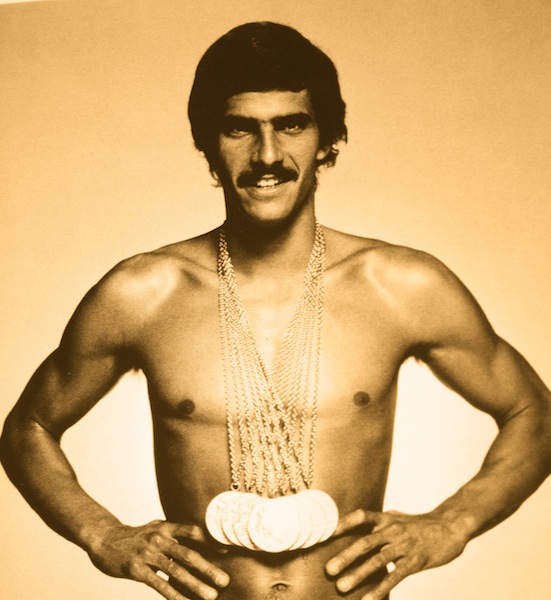 1967
4:10.6 400 free 25 June 1967
4:08.8 400 free 7 July 1967
2:06.4 200 fly 26 July 1967
56.29 100 fly 31 July 1967
2:06.4e 200 fly 13 August 1967
55.7 100 fly 7 October 1967
2:05.7 200 fly 8 October 1967
1968
4:07.7 400 free 23 June 1968
55.6 100 fly 30 August 1968
1969
1:54.3 200 free 12 July 1969
1970
2:05.4 200 fly 22 August 1970
51.94 100 free (h) 23 August 1970
1971
55.0 100 fly 25 August 1971
2:03.9 200 fly 27 August 1971
2:03.9(e) 200 fly 27 August 1971
1:54.2 200 free 4 September 1971
1:53.5 200 free relay 10 September 1971
2:01.87 200 fly (h) 2 August 1972 Olympic Trials
2:01.53 200 fly 2 August 1972 Olympic Trials
54.72 100 fly (h) 4 August 1972 Olympic Trials
54.56 100 fly 4 August 1972 Olympic Trials
51.47 100 free (h) 5 August 1972 Olympic Trials
2:00.70 200 fly 28 August 1972 Munich 1972 Olympics
1:52.78 200 free 29 August 1972 Munich 1972 Olympics
54.27 100 fly 31 August 1972 1972 Munich 1972 Olympics
51.22 100 free 3 September 1972 Munich 1972 Olympics
A Rollercoaster Of Learning & Challenge
The Masterstroke Of Munich 1972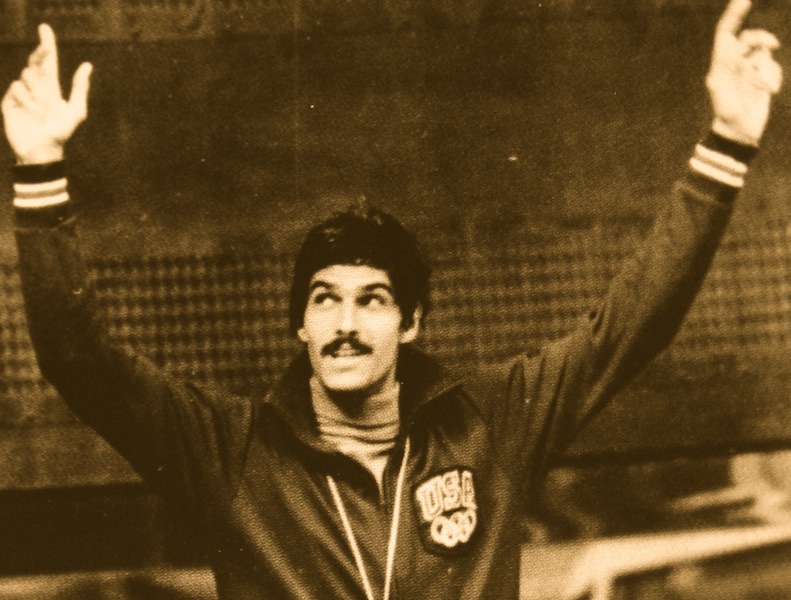 Day By Day To A Date With Olympic Immortality
Day 1: 200m Butterfly & 4x100m Free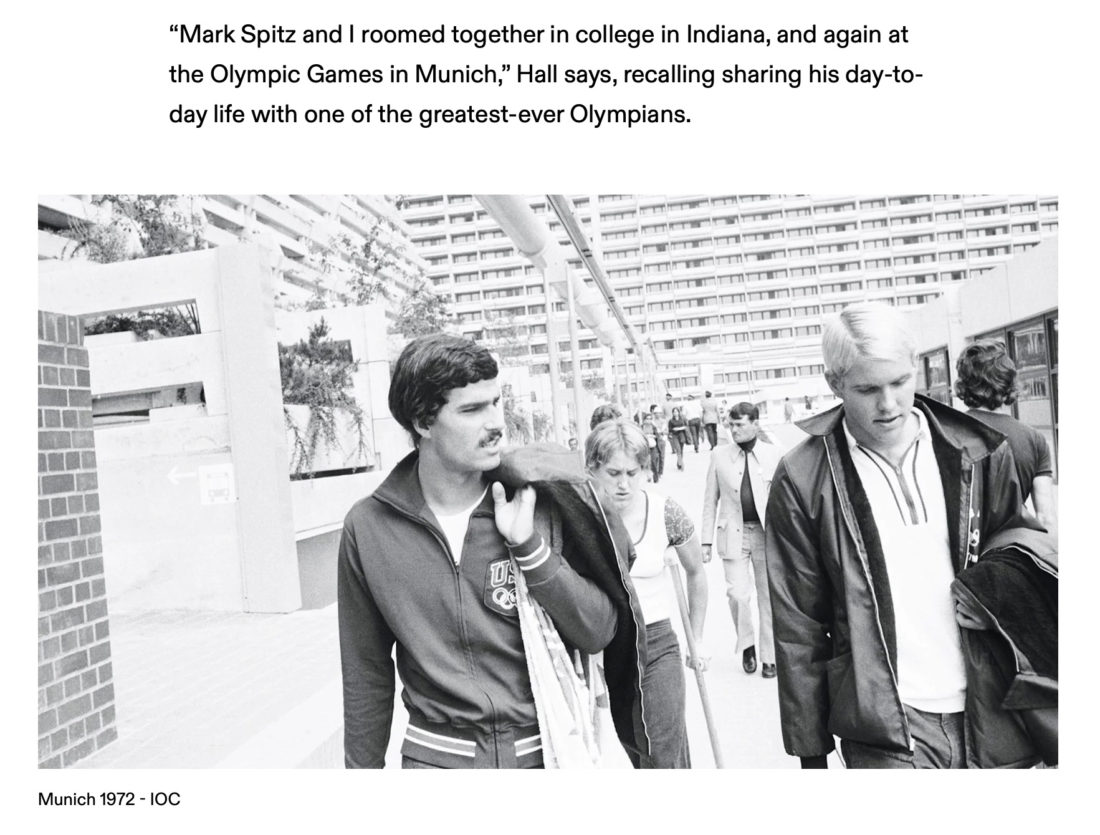 200m Butterfly – Date: August 28, 1972 Athletes: 29 Nations: 20
1 Mark Spitz USA 2:00.70wr
2 Gary Hall USA 2:02.86
3 Robin Backhaus USA 2:03.23
4 Jorge Delgado ECU 2:04.60
5 Hans-Joachim Fassnacht FRG 2:04.69
6 Andras Hargitay HUN 2:04.69
7 Hartmut Floeckner GDR 2:05.34
8 Folkert Meeuw FRG 2:05.57
Mark Spitz ended his 1968 Olympic campaign by finishing last in the final of the 200m butterfly. He would start his Munich campaign with gold in the same event.
By the time he arrived in Germany of the Games, Spitz was a very different man and athlete: world-record holder in the 100m, 200m freestyle and the 100m and 200m butterfly, his potential to win seven gold medals was clear.
Heat 1 saw Gary Hall (USA) set an Olympic record of 2:03.70. Heat 2 and Robin Backhaus clocked 2:03.11 before Spitz made it a Games standard each for the three Americans, on 2:02.11 in heat 4, his time just 0.58sec outside his own world record set at Olympic trials less than four weeks before.
As he rose to his blocks in the final, Spitz was conscious of the ghost that needed exorcising. Four laps later, the spectre was dead and buried with a stake through its heart and garlic dangling in the ether: his 2:00.70 world record that came off splits of 27.12, 57.79 and 1:28.90. The psychological baggage of 1968 had been offloaded.
Behind him in the 200m final, Backhaus was closest at the halfway mark, on 58.52, with Hall third in 59.10. By the last turn, Hall, on 1:30.57, was now just 0.24sec behind Backhaus. On the way home, the medley world record holder got the edge on his teammate and claimed silver in 2:02.86, 0.37sec up on Backhaus.
1 USA 3:26.42 United States (David Edgar, John Murphy, Jerry Heidenreich, Mark Spitz)
2 URS 3:29.72 Soviet Union (Vladimir Bure, Viktor Mazanov, Viktor Aboimov, Igor Grivennikov)
3 GDR 3:32.42 German Democratic Republic (Roland Matthes, Wilfried Hartung, Peter Bruch, Lutz Unger)
4 BRA 3:33.14 Brazil (Ruy Aquino Oliveira, Paulo Zanetti, Paulo Becskehazy, Jose Diaz Aranha)
5 CAN 3:33.20 Canada (Bruce Robertson, Brian Phillips, Tim Bach, Robert Kasting)
6 FRG 3:33.90 Federal Republic of Germany (Klaus Steinbach, Werner Lampe, Rainer Jacob, Hans-Joachim Fassnacht)
7 FRA 3:34.13 France (Gilles Vigen, Alain Mosconi, Alain Hermitte, Michel Rousseau)
8 ESP 3:38.21 Spain (Jorge Comas, Antonio Culebras, Enrique Melo, Jose Pujol)
Day 2 – 200m Free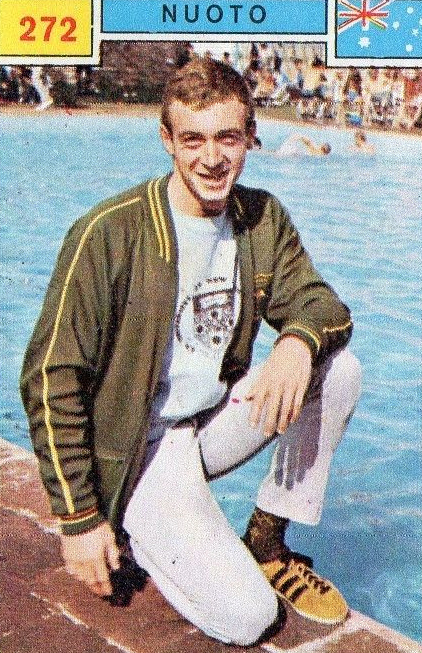 200m Freestyle Date: August 29, 1972 Athletes: 46 Nations: 31
1 Mark Spitz USA 1:52.78wr
2 Steve Genter USA 1:53.73
3 Werner Lampe FRG 1:53.99
4 Michael Wenden AUS 1:54.40
5 Frederick Tyler USA 1:54.96
6 Klaus Steinbach FRG 1:55.65
7 Michel Rousseau FRA 1:57.24
8 Ralph Hutton CAN 1:57.56
The race was a thriller. At the half-way point, Steve Genter (USA) turned first in 54.93 to Spitz's 55.06, with Germans Klaus Steinbach and Werner Lampe on 55.50 and 55.73 respectively. By 150m, Genter maintained his edge, his split of 1:24.28 just 0.16sec up on Spitz.
Hi sights set on a third gold, Spitz whipped off the wall holding hands with momentum and the firm of his life: a lap later and he was 0.95sec ahead of Genter for victory.
Genter's performance was all the more remarkable for the fact that he had undergone emergency surgery for a collapsed lung in Munich and had been released from hospital the day before the 200m race.
Werner Lampe took bronze for the hosts, blocking 1968 champion Mike Wenden, of Australia, out of the medals by 0.41sec.
The medals ceremony for the event was among the most controversial in Olympic history: Spitz waved his shoes at the crowd and was called before an IOC committee to explain. The champion persuaded Olympic judges that he had been taken by the emotion of the moment and that his action had not been rooted in commercial opportunism. "Product placement" was cited in an official complaint from the Soviet team. The shoes were in fact old and the IOC rejected the complaint.
Day 4 – 100m Butterfly, 4x200m Free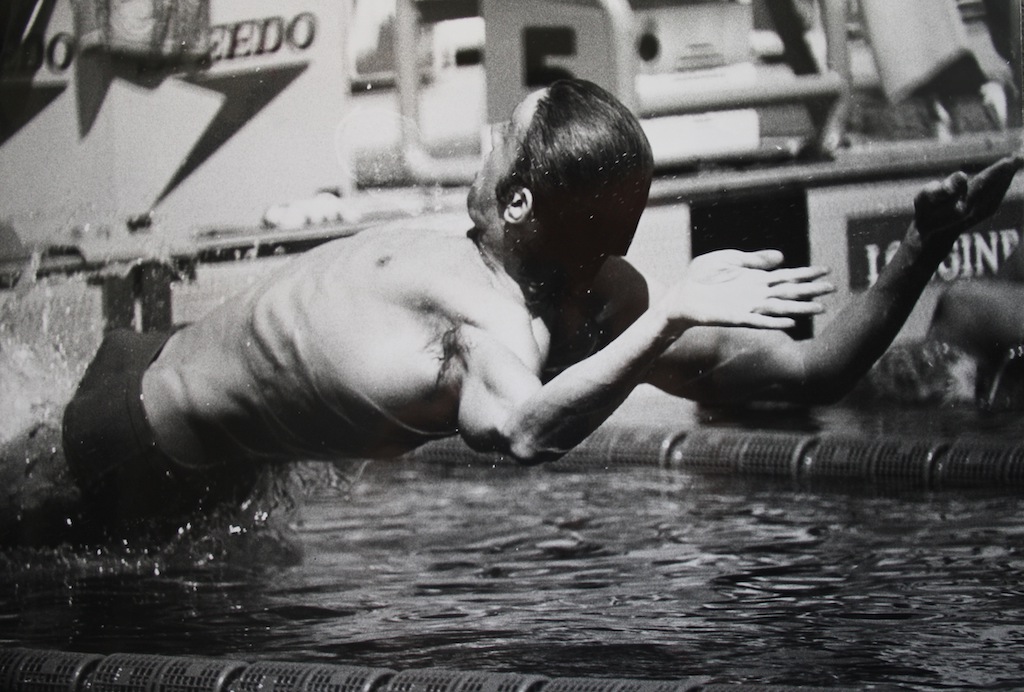 100m Butterfly Date: August 31, 1972 Athletes: 39 Nations: 26
1 Mark Spitz USA 54.27wr
2 Bruce Robertson CAN 55.56
3 Jerry Heidenreich USA 55.74
4 Roland Matthes GDR 55.87
5 David Edgar USA 56.11
6 Bryon MacDonald CAN 57.27
7 Hartmut Floeckner GDR 57.40
8 Neil Rogers AUS 57.90
Mark Spitz (USA) continued to roll towards sporting immortality with the fourth gold medal of his Olympic campaign. By the time he arrived in Munich, Spitz had set the world record in the 100m butterfly six times, the only interruption in his run of global standards the record which was equalled by Doug Russell (USA) in 1967 on his way to keeping Spitz at bay in the 1968 Olympic final.
By 1972, Spitz's dominance on butterfly was no longer in question. At US trials in Chicago he left the world record at 54.56 and in the second semi-final in Munich equalled Russell's Olympic record of 55.9 with a 55.98 at the first Games to record times to the hundredth of a second (and thousandth in a way that would see a permanent change to the rule on how many noughts would count in future).
In the final, Spitz left nothing to chance, turning in 25.38, with teammates Dave Edgar and Jerry Heidenreich respectively within half a stroke and a stroke and Roland Matthes (GDR), the greatest backstroke swimmer the world had known, precisely a second down on Spitz. Out of the turn, Spitz maintained a pace that his rivals could not cope with. Steadily but decisively, the American increased his lead and claimed the crown in 54.27. Four Golds, Four World Records. Things were going rather well.
The race for the minor medals was a thriller, with four men stopping the clock within half a second of each other. Bruce Robertson (CAN) came back hard to take the silver from Heidenreich, locking Matthes out of the medals by 0.13sec, with Edgar back in fifth. Matthes was one of two finalists to race in the final eight four years on in Montreal. The other was Neil Rogers (AUS), who finished eighth in both 1972 and 1976. Spitz's world record survived the 1976 Games before being broken in 1977 by Joe Bottom (USA).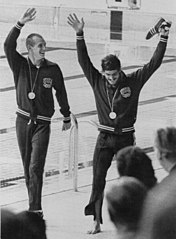 4x200m Relay Freestyle
1 USA 7:35.78 United States (John Kinsella, Fred Tyler, Steve Genter, Mark Spitz)
2 FRG 7:41.69 Federal Republic of Germany (Klaus Steinbach, Werner Lampe, Hans-Günter Vosseler, Hans-Joachim Fassnacht)
3 URS 7:45.76 Soviet Union (Igor Grivennikov, Viktor Mazanov, Georgiy Kulikov, Vladimir Bure)
4 SWE 7:47.37 Sweden (Bengt Gingsjoe, Hans Ljungberg, Anders Bellbring, Gunnar Larsson)
5 AUS 7:48.66 Australia (Mike Wenden, Graham Windeatt, Robert Nay, Brad Cooper)
6 GDR 7:49.11 German Democratic Republic (Wilfried Hanung, Peter Bruch, Udo Poser, Lutz Unger)
7 CAN 7:53.61 Canada (Bruce Robertson, Brian Phillips, Ian MacKenzie, Ralph Hutton)
8 GBR 7:55.59 Great Britain (Brian Brinkley, John Mills, Stephen Badger, Colin Cunningham)
Day 7 – 100m Freestyle
As it turned out, Spitz opted in and never needed to forgive himself: Heidenreich was in fine form, on 51.65, Spitz ahead of him in 51.22. Gold No 6 and World Record No6 in the pantheon.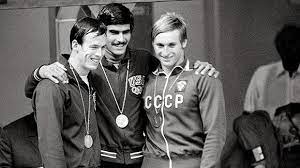 100m Freestyle Date: September 3, 1972 Athletes: 48 Nations: 30
1 Mark Spitz USA 51.22wr
2 Jerry Heidenreich USA 51.65
3 Vladimir Bure URS 51.77
4 John Murphy USA 52.08
5 Michael Wenden AUS 52.41
6 Igor Grivennikov URS 52.44
7 Michel Rousseau FRA 52.90
8 Klaus Steinbach FRG 52.92
Spitz's mentor Sherm Chavoor told his charge that he would be perceived as a "chicken" if he scratched. How much that contributed to determination alongside Gambril's 'no-one can touch you' and Peter Daland's 'better to have seized the day for all its worth than to walked away and lived with regret' is anyone's guess but what we've known for 50 years is that Spitz showed up and proved them all right.
Spitz cruised through the qualifiers behind Michael Wenden (AUS), defending champion, and Heidenreich. In the final, he fired from the blocks, turning first in 24.56 to Heidenreich's 24.92, with Vladimir Bure (URS) on 24.96. Spitz looked strong until 15 metres to go, when his stroke faltered and he looked more vulnerable than he had throughout an extraordinary and demanding week. Heidenreich held stroke but the damage had been done and Spitz claimed his sixth gold medal of the Games in a sixth world record, of 51.22.
Heidenreich and Bure took the spoils, all three dipping below 52sec, a barrier that had never been broken in Olympic waters until that moment.
All that was left was the medley relay.
Day 8 – 4x100m Medley
Stamm clocked 57.97 opening for the USA, to find himself well down on the lead pace: Roland Matthes set the GDR up for silver with a 56.3 that equalled his own World record before handing over to Klaus Katzur, the national breaststroke champion who would go on to marry Petra Thumer, the 400-800m freestyle Olympic champion of 1976 on a team fuelled by state-organised doping. Matthes would marry Kornelia Ender, the GDR star of Montreal 1976. Neither marriage would survive.
1 USA 3:48.16 United States (Michael Stamm, Thomas Bruce, Mark Spitz, Jerry Heidenreich)
2 GDR 3:52.12 German Democratic Republic (Roland Matthes, Klaus Katzur, Hartmut Flöckner, Lutz Unger)
3 CAN 3:52.26 Canada (Erik Fish, William Mahony, Bruce Robertson, Robert Kasting)
4 URS 3:53.26 Soviet Union (Igor Grivennikov, Nikolay Pankin, Viktor Sharygin, Vladimir Bure)
5 BRA 3:57.89 Brazil (Romulo Arantes, Jose Silvio Fiolo, Sergio Waismann, Jose Diaz Aranha)
6 JPN 3:58.23 Japan (Tadashi Honda, Nobutaka Taguchi, Yasuhiro Komazaki, Jiro Sasaki)
7 GBR 3:58.82 Great Britain (Colin Cunningham, David Wilkie, John Mills, Malcolm Windeatt)
8 HUN 3:59.07 Hungary (Laszlo Cseh, Sandor Szabo, Istvan Szentirmai, Attila Csavari)
The Munich Massacre
Life After Greatness in the Pool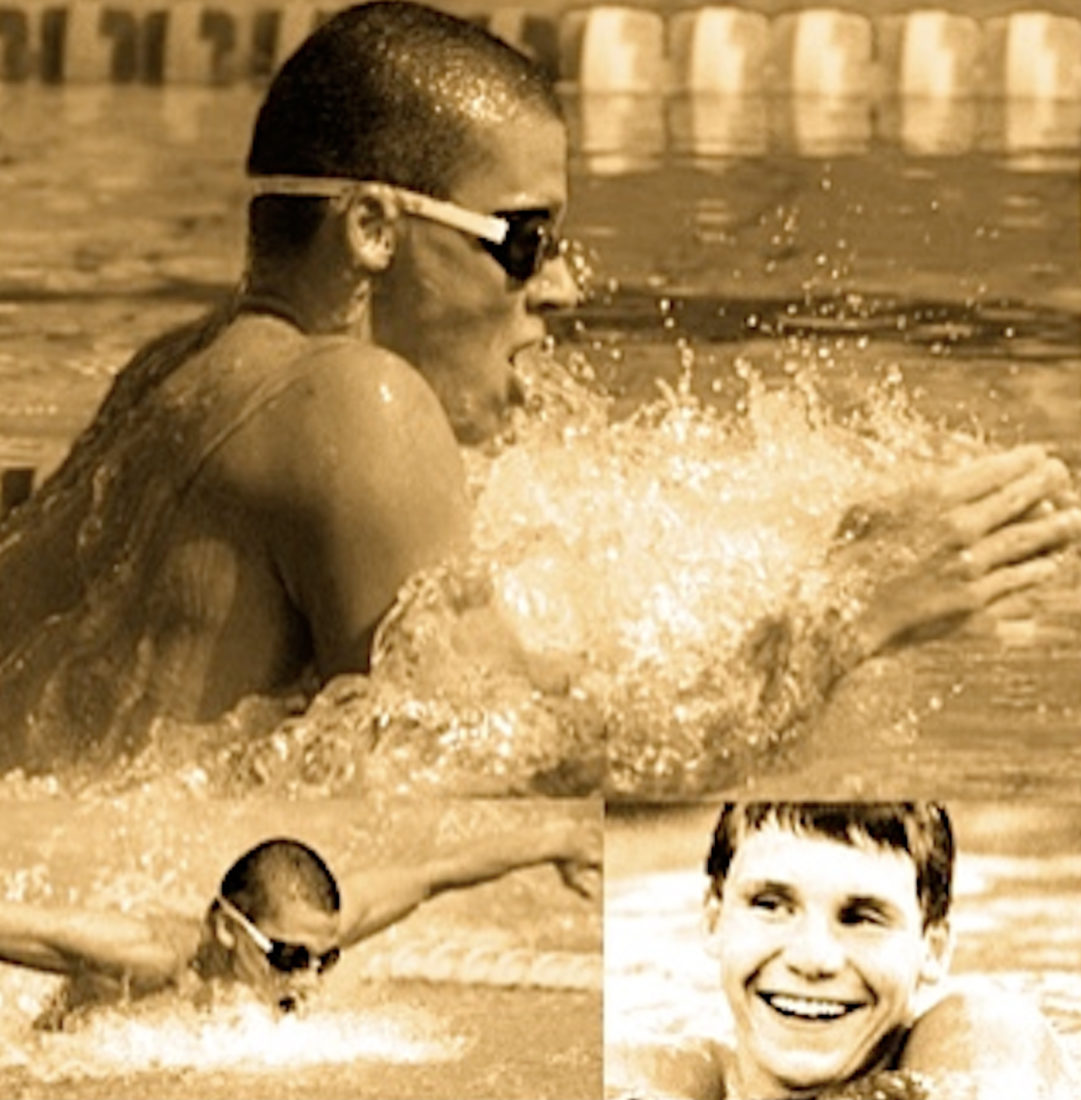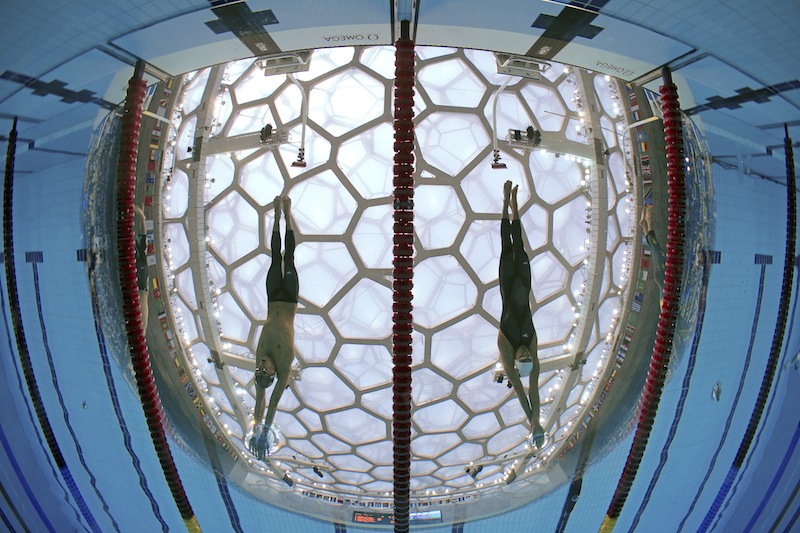 "I never got invited. You don't go to the Olympics just to say, I am going to go. Especially because of who I am … I am going to sit there and watch Michael Phelps break my record anonymously? That's almost demeaning to me. It is not almost – it is."

Mark Spitz – image: Michael Phelps Vs Milorad Cavic in a 100m 'fly final at the WaterCube that would spill with controversy down the years – image by Patrick B. Kraemer – all rights reserved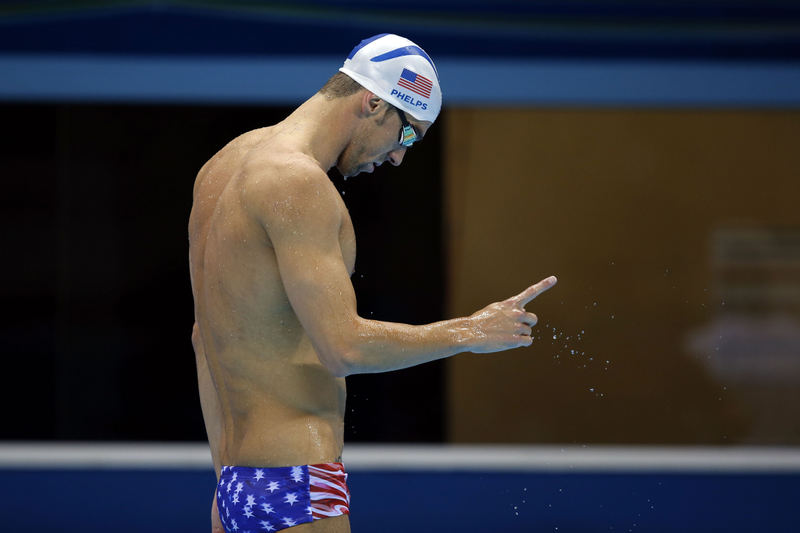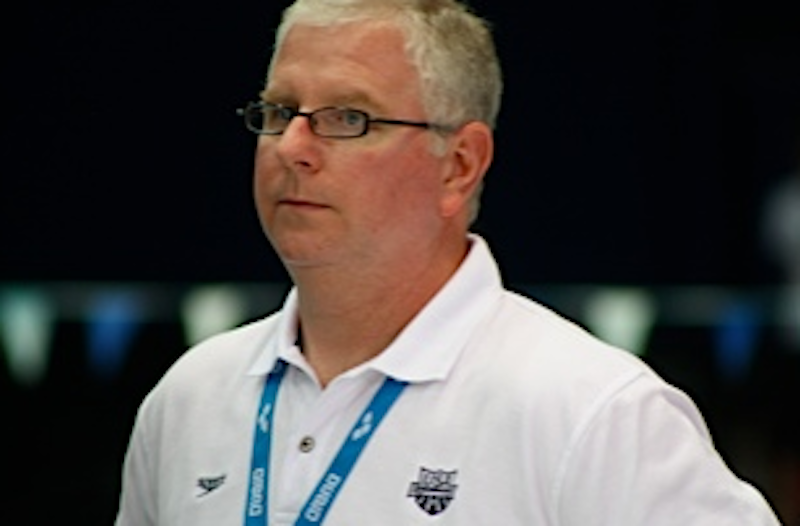 "You know, Bob [Bowman] and Michael, I wondered what I was going to say at this monumental time, when it would happen and who I would say it to, and of course I thought I was going to say it to you for some time now. But, it's the word that comes to mind, 'epic'.

"What you did tonight was epic, and it was epic for the whole world to see how great you really are. I never thought for one moment that you were out of that race and contention, because I watched you at Athens win the race by similar margins, and 18 months ago at the World's by similar margins. And, you know, that is a tribute to your greatness. And now the whole world knows.

We are so proud of you Michael here in America, and we are so proud of you and the way that you handle yourself, and you represent such an inspiration to all the youngsters around the world. You know, you weren't born when I did what I did, and I'm sure that I was a part of your inspiration, and I take that as a full compliment.

And they say that you judge one's character by the company you keep, and I'm happy to keep company with you. And you have a tremendous responsibility for all those people that you are going to inspire over the next number of years, and I know that you will wear the crown well. Congratulations, Mike."

Mark Spitz. Image: Bob Bowman by Craig Lord; left, Michael Phelps – by Patrick B. Kraemer – all rights reserved
Spitz As A Critic Of The System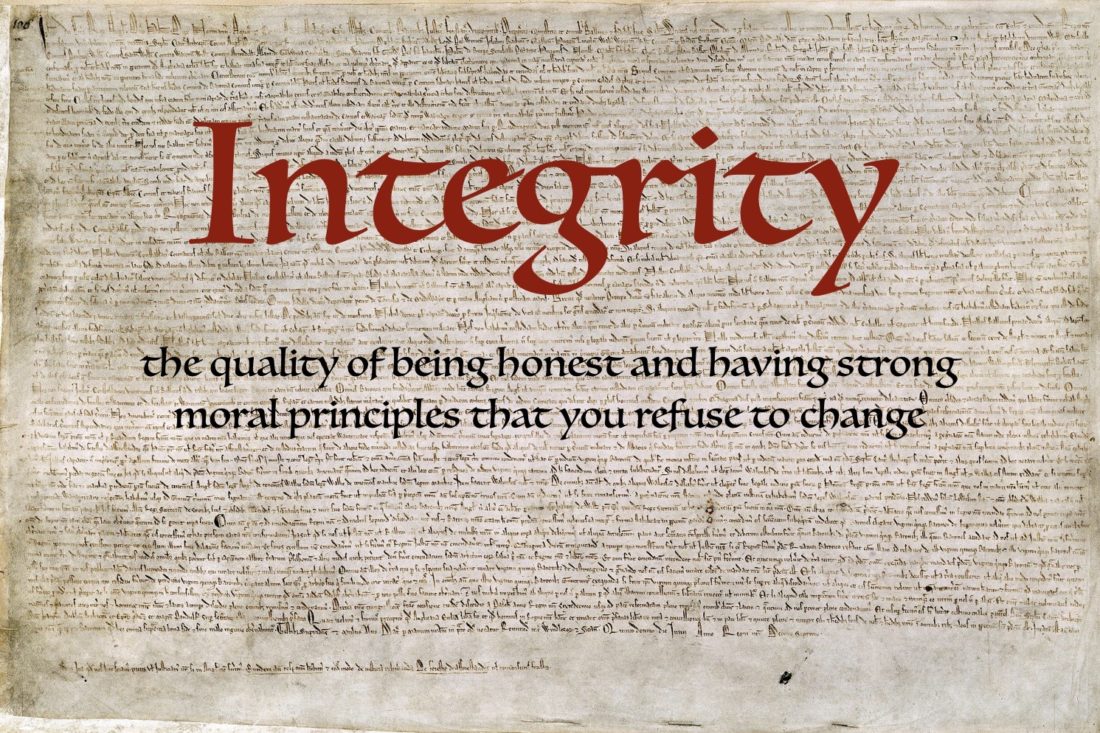 "They want the medals not to be tainted in their value of accomplishment by winning them, and it's all about ratings and commercial selling of time and about money. And an International Olympic Committee has got their hand in the pockets of the network television people, so there's a tremendous conflict of interest in what they should do and what they're doing."

Mark Spitz