Manaudou On Mid-21 At 32 As Paris Home Games Loom On The Horizon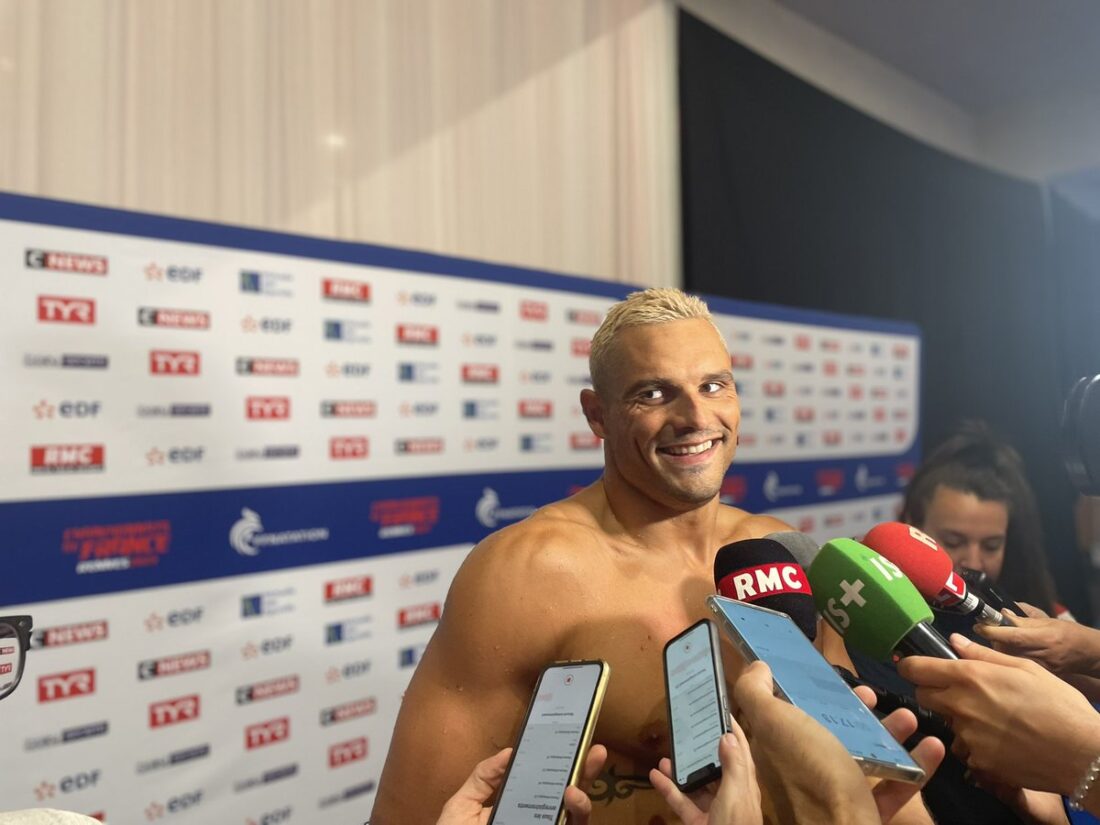 Olympic gold, 2012, Olympic silver, 2016, Olympic silver, 2021, and still Florent Manaudou menaces on the way to a home Olympics in Paris next year: 21.56 in morning heats of the 50m freestyle and this evening in Rennes a 21.62 victory on the fifth day of French Championships and World-titles trials in Rennes.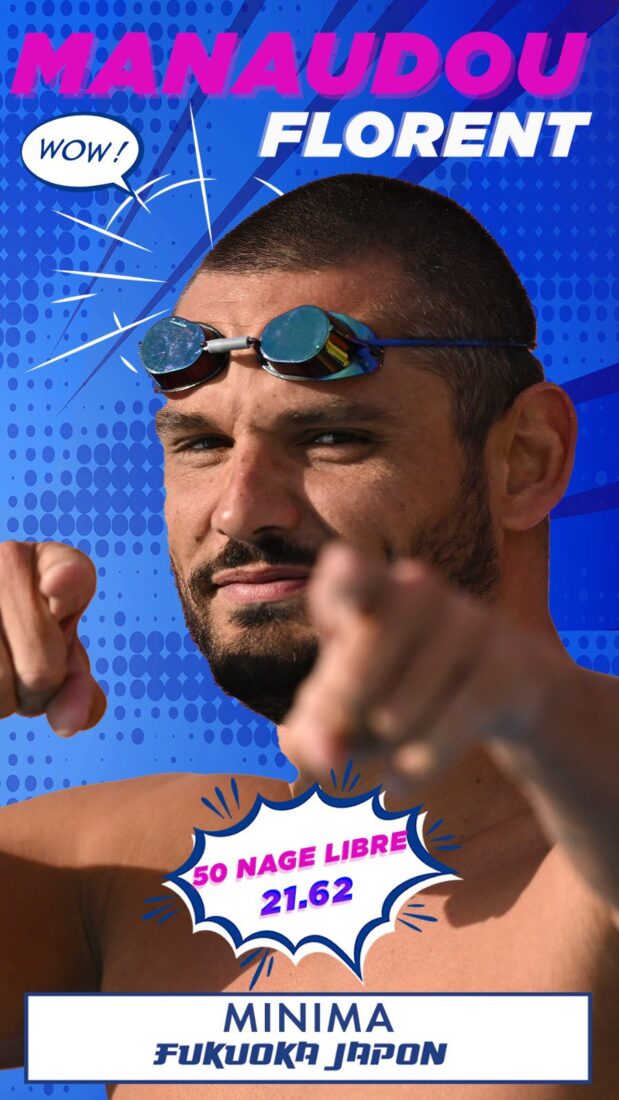 The morning swim sent French spirits soaring: Manaudou, now 32 and racing into contention at global level 11 years after his debut Olympics delivered gold to make him and sister Laure (2004 Olympic 400m free champion) the first swim sorority in history to claim Olympic solo gold medals in the pool, had only been that fast once since 2016: and that was his 21.55 for Olympic silver in Tokyo.
The fastest Frenchman in textile, at 21.19 for the 2015 World title, Manaudou is not the national record holder: Fred Bousquet, his sister's former partner and parent with Laure to a daughter, clocked 20.94, then a World record, at the height of the shiny suits circus of 2008-09. The record may be in place for some time to come.
Meanwhile, Manaudou has raced inside 21.6sec 19 times since 2012 and 36 times inside 21.8 in the same period. To add to the sorority line he shares in Olympic history with Laure, Manaudou is engaged to an Olympic champion in the same 50m freestyle event: Pernille Blume claimed gold in the dash for Denmark in 2016.
Meanwhile, they fifth day of action in Renners witnessed a 4:10 400m medley and a fifth title in as many days from Léon Marchand, and a 2:09.35 win in the 200m backstroke by Emma Terebo, for a ticket to World Championships in Fukuoka.