M4x100m Free – Kyle Chalmers 46.56 Delivers Gold No4 For Australia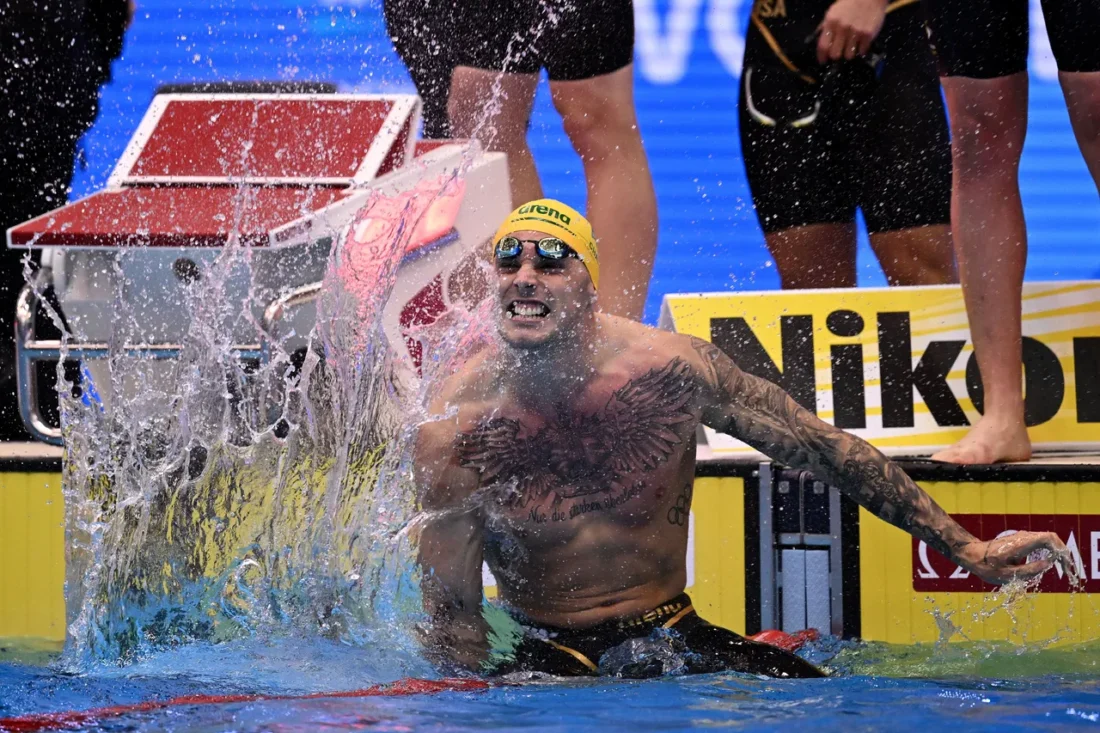 Kyle Chalmers dropped a 46.56 anchor to deliver victory for the Dolphins 4x100m free quartet and Australia's fourth gold of day 1 at World Championships in Fukuoka.
Australia was never out of contention. Jack Cartwright opened for the Dolphins in 47.84, with 47.85 for Flynn Southam and 47.91 for Kai Taylor placing Chalmers in a prime spot for the attack in the washy battle at the Marine Messe.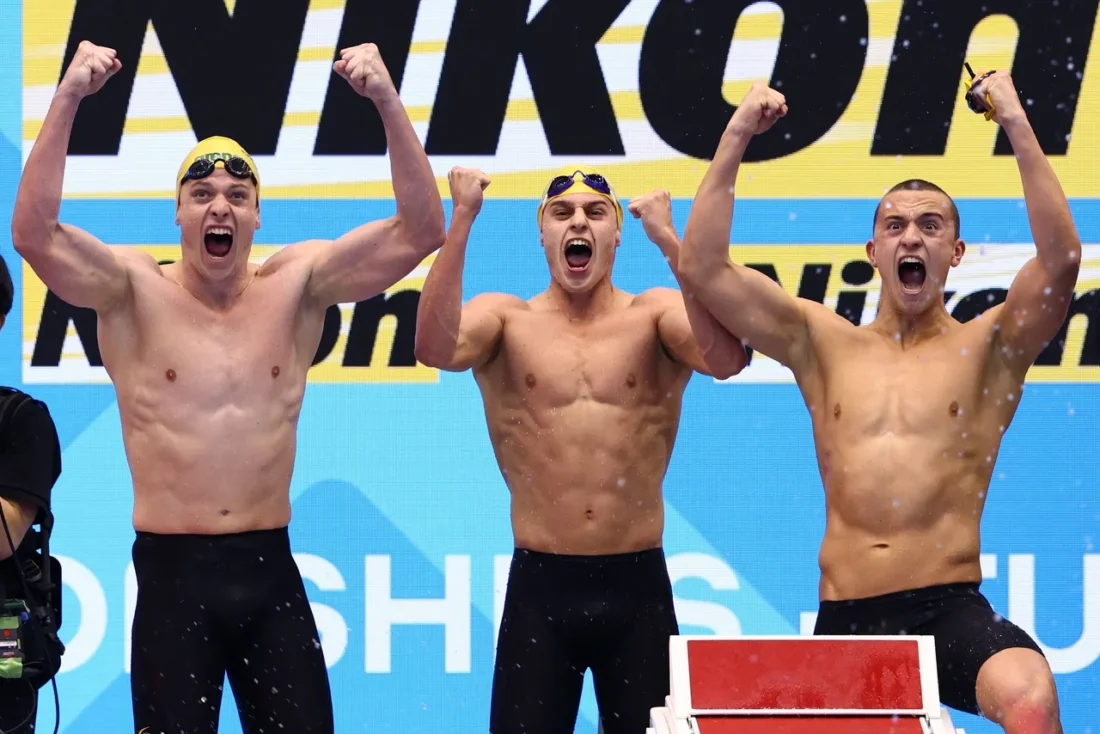 is 46.56 stopped the clock at 3:10.16 for Australia, just ahead of the 3:10.49 of Italy with the USA third in 3:10.81. The 2016 Olympic 100m free champion, Chalmers caught Italian Thomas Ceccon on the final leg, despite the 100m backstroke World Championship splitting a fantastic 47.03. A winner on many another day but not with Chalmers chasing.
Alessandro Miressi (47.54), Manuel Frigo (47.79) and Lorenzo Zazzeri (48.13) completed the Italian campaign, the American podium placers Ryan Held (48.16), Jack Alexy (47.56), Chris Guiliano (47.77) and Matt King (47.32), whose anchor which helped the quartet fend off China.
Chalmers' emerged to note the wave he and his team had ridden on: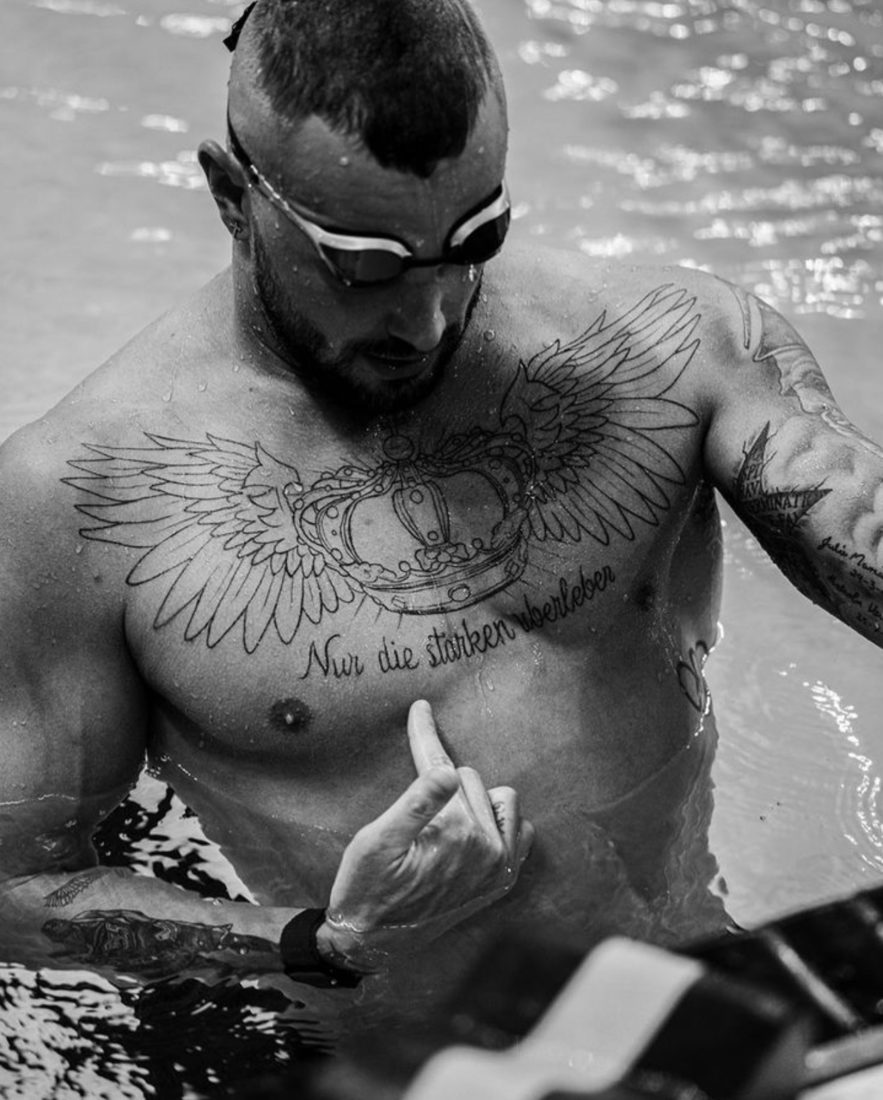 "Someone like Sam Short has been swimming so well in training. We have been there and listened to him talk it up and talk the big game…and for him to deliver tonight was that spine tingling moment, and then Ariarne breaking the world record and the girls break a world record (in the relay). I don't think Australia could ask for a better night and I said to the boys in the medal ceremony room, I have been on a World Championships team when we have struggled to win four medals for the whole competition and tonight we win four gold medals on the first night….!"

Kyle Chalmers – photo: – courtesy of Kyle Chalmers Instagram
A footnote to the race that may be significant one finer day:
Great Britain was a medal hope before heats, when disqualification delayed project 4x100m free, a relay that has long been the weakest link in the national rise of tide in the pool. That made room for Australia and the rest is now history.