M400 Medley: When They Chased Chase Kalisz Down Only To Find He'd Done Enough For Olympic Gold on 4:09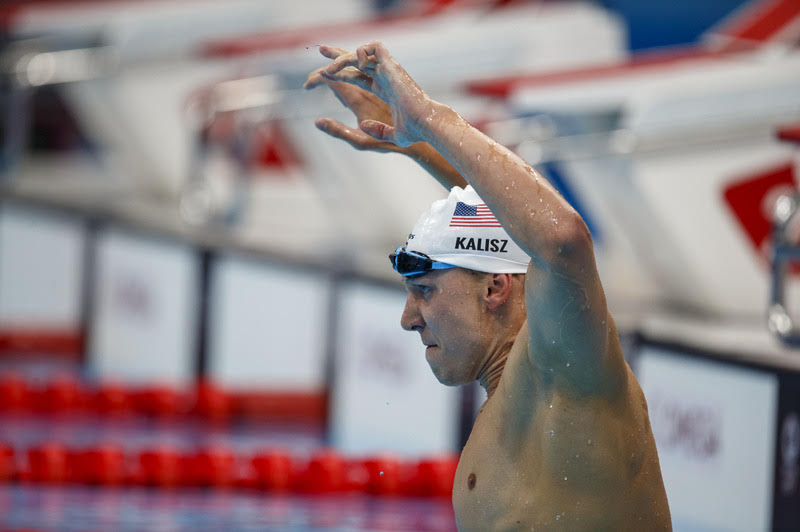 Another few metres and it looked like Chase Kalisz might not have made the end of battle – but that's the point of racing to the bitter end and by the time the rest were closing fast it was all too late: Kalisz had established the unassailable lead he needed to win the slowest 400IM victory at the Olympic Games since fellow American Tom Dolan claimed the crown at Sydney 2000.
Having featured sub 4:10 podiums at the previous three Olympics going back to American Michael Phelps' stunning victory at Beijing 2008 in what remained the World record: 4:03.84, a 4:09.42 was good for gold in a pandemic long medley final that went without the other pre-Games favourite, Japan's Daiya Seto, a miscalculation in heats that were faster than the final.
With his 4:10.52 for 9th place in prelims, Seto would have finished fourth just off the podium – and that explains his miscalculation: speedy heats reflect the drive for many who don't enter the fray as favourites to make the ultimate final in their event.
Closing in on Kalisz in the closing metres, Jay Litherland provided the USA with the perfect start to the Games with a 1-2 punch for silver in 4:10.28, Brendon Smith taking the bronze in 4:10.38 as only the second Australian ever to make the 400IM podium, 37 years after Rob Woodhouse, the agent of Adam Peaty and others these days, claimed bronze at Los Angeles 1984, and open hand to witness the moment his achievement was matched. The champion. back in 1984, Alex Baumann, of Canada, is now CEO of Swimming Australia. 
In victory, Kalisz extended the American dominance of the long medley since it was introduced in 1964 when he granted the USA its 9th title in 15 times of asking.
Both Kalisz's coaches, Bob Bowman, now at Arizona State University, and of late Jack Bauerle at the University of Georgia, were in the stands to witness the golden moment of a swimmer who has ridden a roller coaster since his 2017 World-title win in soaring 4:05.90.
In fourth place just off the podium was heartache repeated: Britain's Max Litchfield finished in a snap with Hungarian David Verraszto, both on 4:10.59, and 0.21sec shy of the medals. At Rio 2016, the gap to the podium for Litchfield was wider, at almost two seconds.
On winning the USA's first gold medal of the Olympic Games Tokyo 2020, Kalisz said: "That is really cool that I am the first and I hope it motivates the rest of the team for some more kick-ass performances."
Asked what went through his mind in the race, he replied: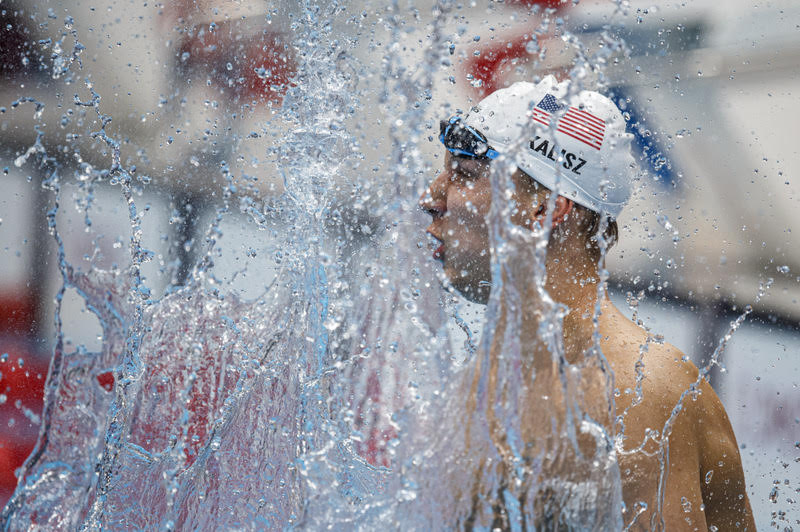 "Since the starter beeped everything has been a blur. I don't know when it (reality) is going to kick in. This is a lifelong dream. I've accomplished everything, world titles, NCAA titles and this is the last thing I wanted to check off."

Chase Kalisz – by Patrick B. Kraemer
Impossible not to have a question about the legacy lefty Michael Phelps. Kalisz was asked if his win would be a boost for the post-Phelps era. He said: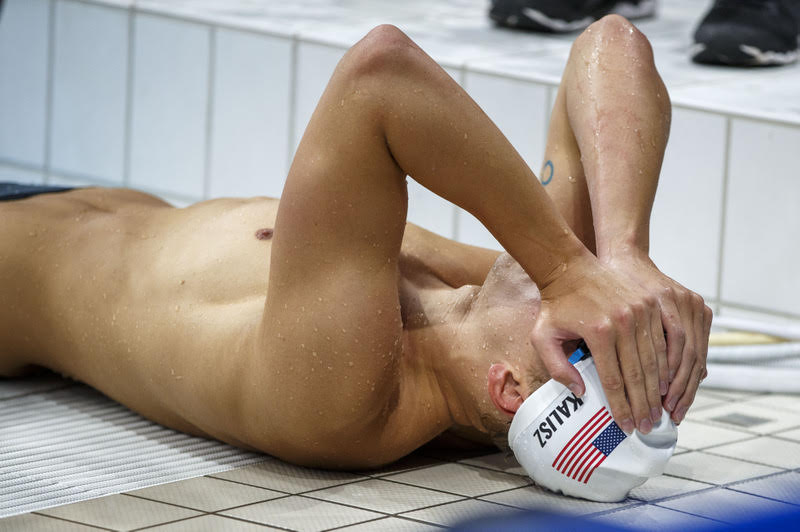 "We are off to a pretty good start. This has been a year of massive uncertainty and dramas for the team. We've even had problems getting over here. But the team has really come together in these last moments (before the Games). I'm amped to see my team-mates swim.

"It is incredible. I remember first watching the 2000 Olympic Games and being fixated on the event. I remember those US athletes gave me the dreams and motivation to be like them. I hope to be a similar motivating factor for the younger generation."

Chase Kalisz – by Patrick B. Kramer