M100Fr – Caeleb Dressel vs Kyle Chalmers To The American By 0.06sec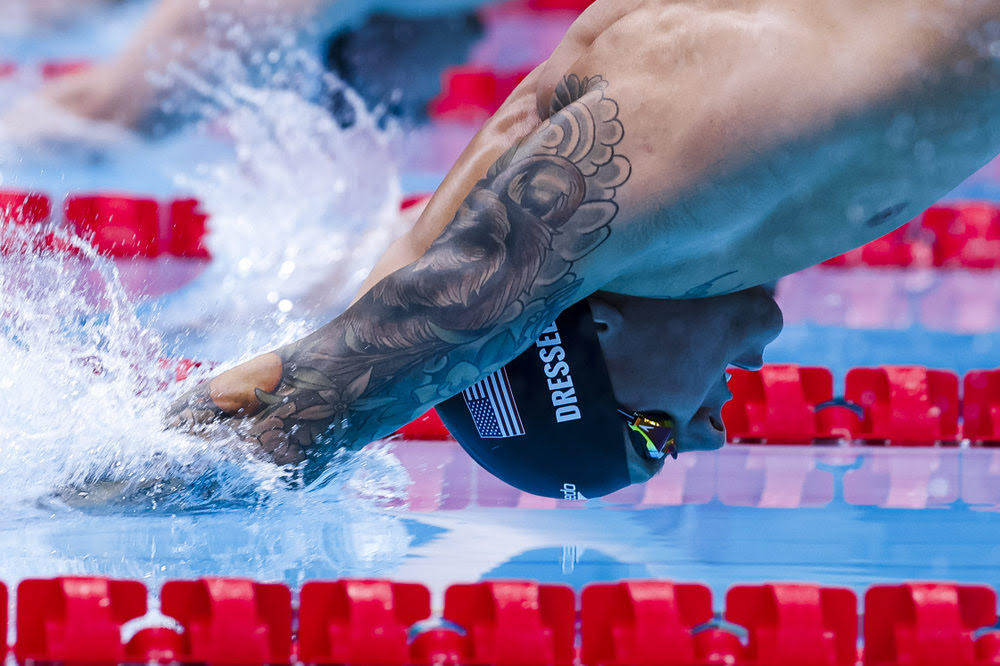 Caeleb Dressel vs. Kyle Chalmers: American 2019 World Champion Vs Australian 2016 Olympic champion as a teen punching holes in pride, American and that of all mature sprinters thinking the kid just in it for the experience. Show stopper.
It needed a crowd, to be honest, but the athletes are not to blame for that and at 47.02 and 47.08 Dressel and Chalmers, finishing in that order, delivered.
The American coached by Gregg Troy appears to have studied the form guide carefully enough along the path of long-term work on the parts of a speedy sum he delivered today: he balanced out his first and last laps and opted for a middle way that might avoid him being rolled over in the reach for the wall of destiny alongside an Australian who has a less explosive start than finish relative to the American.
The human eye needed to flick from hands to wall in wash up to scoreboard to know which of the giants had felled the other. By 0.06sec, Dressel had it, two years after the rivals were split 46.96 to 47.08 at the World Championships in Gwangju. Today was a snap for Chalmers, Dressel a touch down ion his 2019 pace but not enough to make a difference to the prevailing order of 100m sprinting.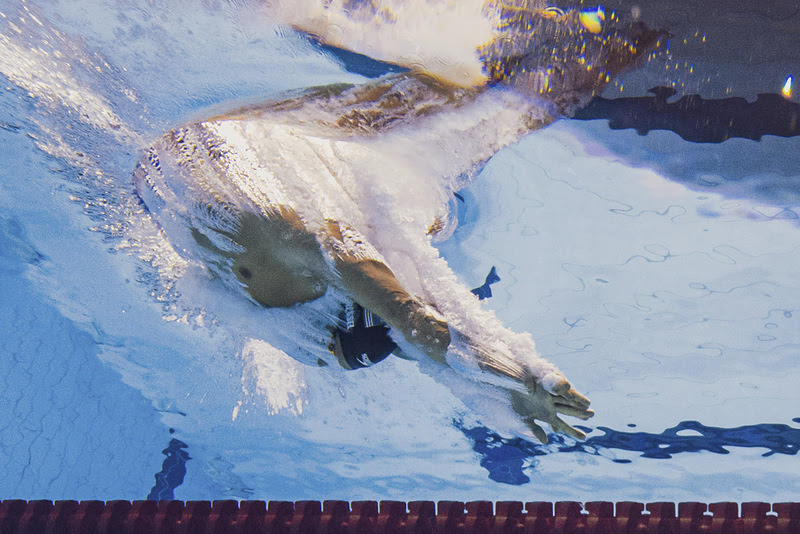 The 200m free finish was closer, 0.04sec between British teammates Tom Dean and Duncan Scott but best not split hairs: where there's a 0 after the dot, the line between there and almost is as fine as it is wide as the ocean. For Chalmers, not quite such a heartbreaker as it might be: the ultimate prize is a part of him forever and beyond.
The big threat to crown chasers was Kliment Kolesnikov, of Team Tchaikovsky, on 47.11 in the semi-final but 47.44 for bronze come the drop.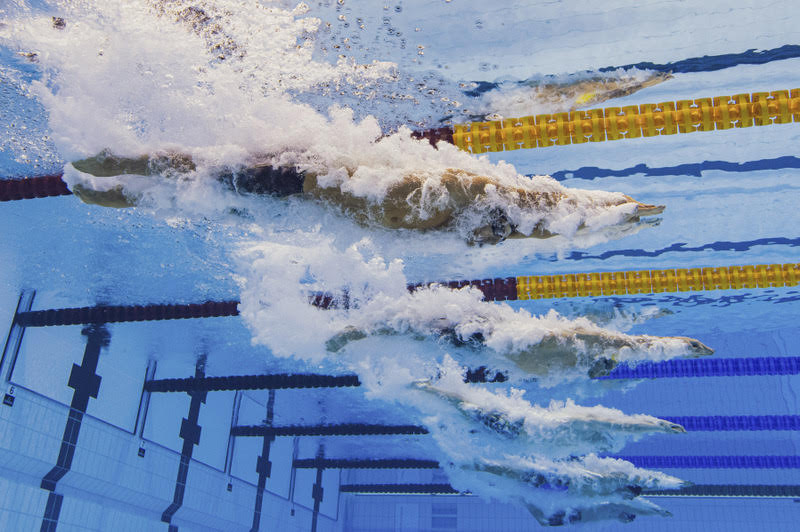 The duel was done like this:
22.39; 24.63 – 47.02 Dressel
22.71; 24.37 – 47.08 Chalmers
22.49; 24.95 – 47.44 Kolesnikov
Other challengers were up the back end of the room on 47s and into the 48s even though they had been faster this year on a number of occasions. The Olympic arena is a different prospect to any other. As Dressel, a former World Junior Champion now aged 24, noted:
"I thought I executed well. I would've liked to have been out a little bit faster. But I'm happy with 47.0. I would've liked to go a little bit faster for a PR, but these moments are a lot different than Worlds. Olympics is a quite different feel. I think the goal here for everybody is to get your hand on the wall first, so I have no complaints."

Caeleb Dressel
Two golds in the bag, the 4x100m free Wirth mates his first last weekend, Dressel had the prize he had felt under pressure to deliver one as the man filing the void left by Michael Phelps as a multi-medal superstar in Stars and Stripes. The Big Hope now confirmed an Olympic champion in a solo event for the first time, Dressel is asked whether 'solo' or 'relay' gold felt different. He says: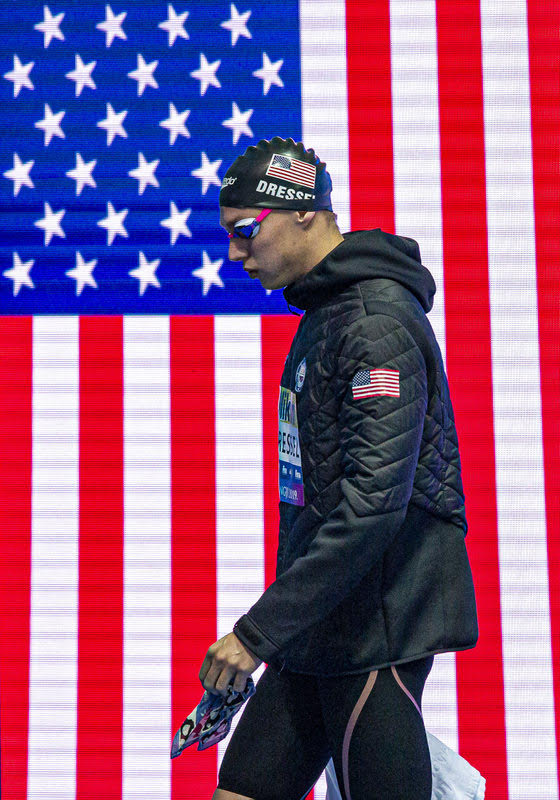 "It is a lot different. I guess I thought it would be, but I just didn't want to admit to it. It's a lot tougher. You have to rely on yourself. There's no one to bail you out if you have a bad split. It's a lot different."

Caeleb Dressel – photo
With Dressel and Chalmers, now 23, we see no peacocks and edge rivalry. On trajectories that have ended in tight matches, they have tended to leave their goals and results in the water. Back in 2016 where Chalmers, 18, got all the glory, Dressel was back in 6th. Then in 2017, Dressel had it all his own way for a debut World title at a time when Chalmers was out of action in recovery from injury. In 2018, the Australian was back for a win over Dressel ate Pan Pacs – and then came Gwangju 2019 and a 0.12 gap, advantage to the American.
Chalmers had a tilt at membership of the back-to-back Olympic 100m champs club: Duke Kahanamoku (1912-1920), Johnny Weissmuller (1924-1928), Alex Popov (1992-1996) and Pieter van den Hoogenband (2000-2004). His loss was America's gain of a 14th 100m title since 1896. Chalmers, who did to American defender Nathan Adrian in 2016 what Dressel did to the Australian today said: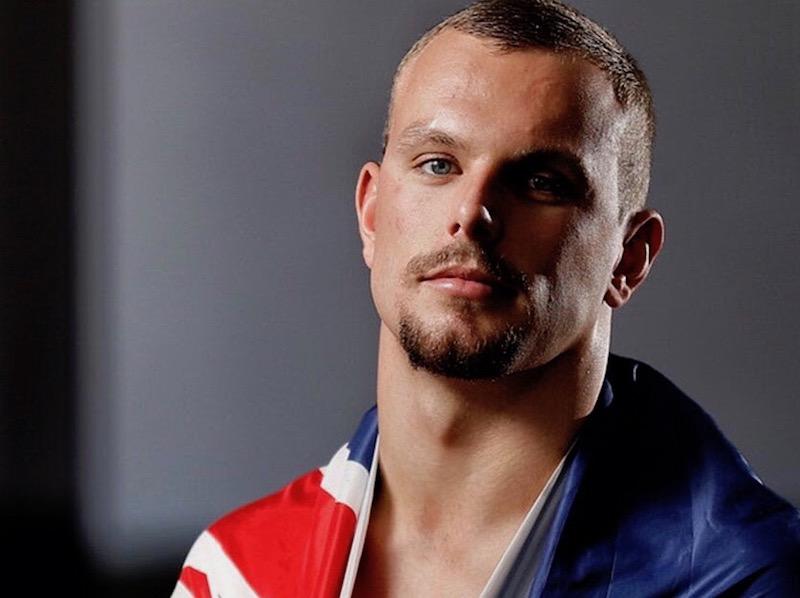 "It is a bit bittersweet. To get second is amazing, and to back it up with gold in Rio and the five-year journey, (which) has been really challenging and to get silver is special but to be so close, it does hit home a little bit."

Kyle Chalmers – Commonwealth Team Australia
Kolesnikov was left less than satisfied, too, saying: "A little bit disappointed because it wasn't the time I wanted to show – first of all for me, second for everyone. Such different feelings right now. I'm third at the Olympics, which is really good because everybody wants Olympics, and I am third fastest right now. But at the same time, it's not the time that I showed yesterday (European record in the semifinal) and yesterday I knew that I can do better."
Dressel now has four targets left in Tokyo between now and the curtain closer on Sunday morning: the 100m butterfly, heats this evening, semis tomorrow and final and the mixed medley relay, with heats this evening and finals Saturday, and the 50m free and 4x100m medley for men, with heats of both those events Friday morning, finals Sunday morning.
If he and teammates found the alchemy required for gold for all those targets, his six-golds tally would take him to edge of some all-time legends – Michael Phelps (USA, 2004, 7; 2008, 8), Mark Spitz (USA,. 1972, 7), Kristin Otto (GDR, 1988, 6), with help from State Plan 14:25 – and past others on gold count, including Matt Biondi, winner of 5 golds and seven medals for the USA in 1988.