M100br: Adam Peaty Powers To 57.3 Triumph As First British Swimmer To Keep An Olympic Crown – Opens Valve On Emotions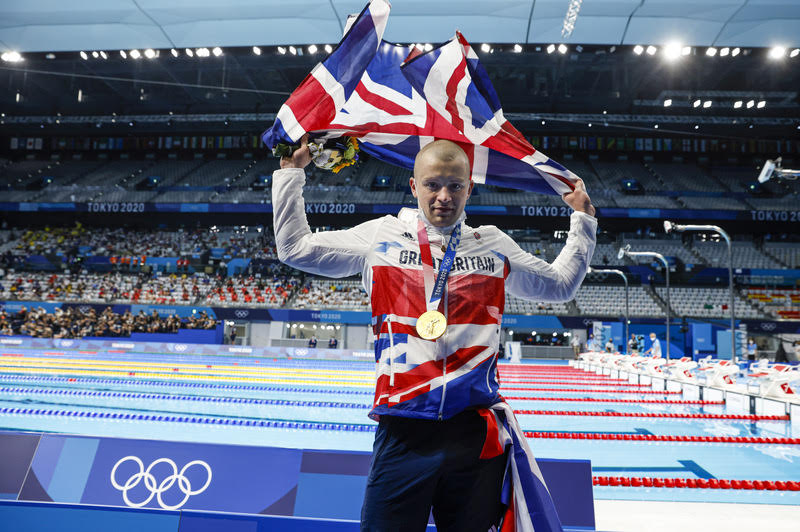 Tokyo 2020 Olympic Games – Men's 100m breaststroke final – Adam Peaty, beyond a dominant 57.37sec victory over 100m breaststroke that made him the first British swimmer ever to retain an Olympic title, gave insight, expletives aplenty as the relief flowed from him, into the challenges of his approach to the delayed Tokyo Olympic Games in a pandemic at a time of new parenthood and felling the pressures of words colliding.
Project Gold. Tick, 2016. Project 56. Tick, 2019. Project Immortal. Tick, 2021 (but a goal never done). Britain's first Gold of the Games. Tick.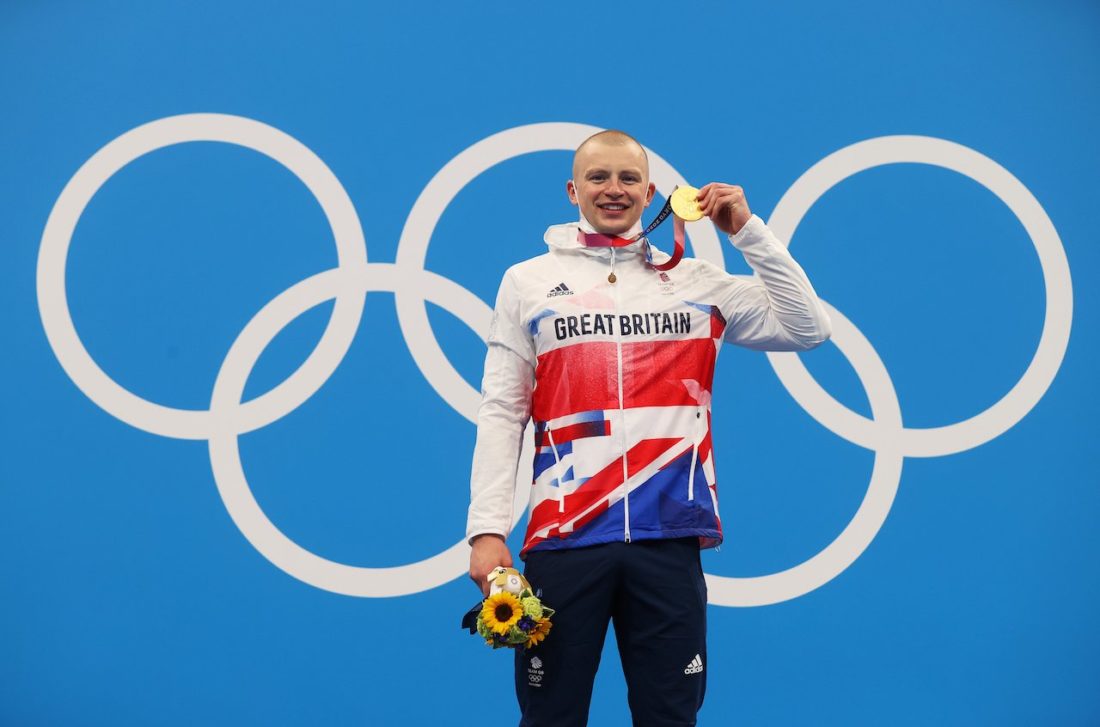 In Rio back in 2016, Peaty was a boy, son, grandson and sibling when he took his first gold in a World record of 57.13sec. Today Peaty is a man, partner and father five years on in Tokyo.
He walked out for battle like the warrior we've come to expect: a presence, a calm determination about him. Present. In the moment. His stride that belied the volcanic passion within him.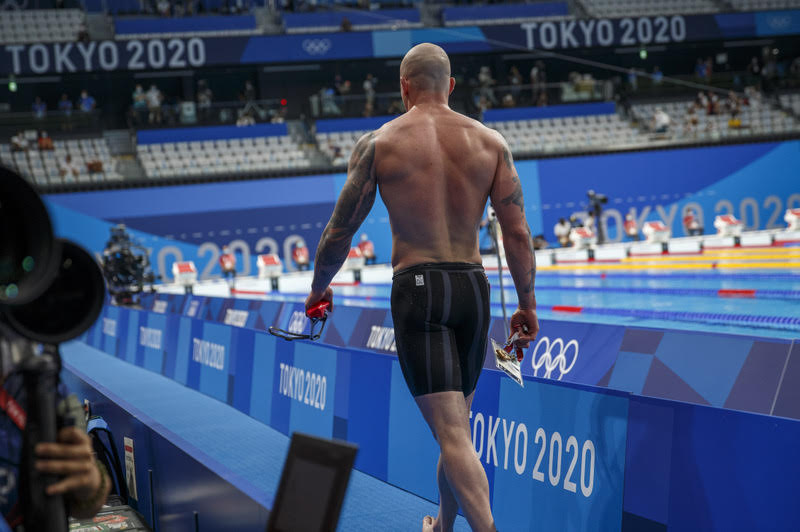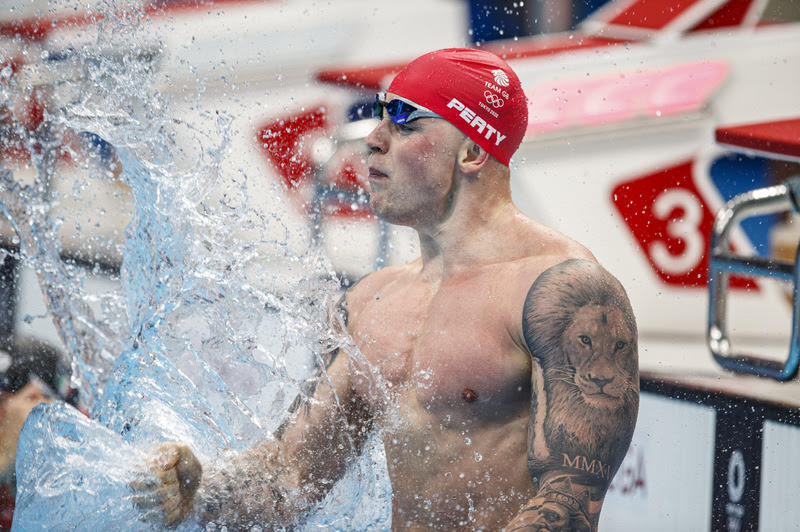 The 26-year-old then did what so many world-class athletes cannot: hold it together despite having been "at the point of breakdown", he revealed after racing today, while trying to juggle his commitment to and workload required to be one of the greatest swimmers in history with the challenges of becoming a parent in a pandemic.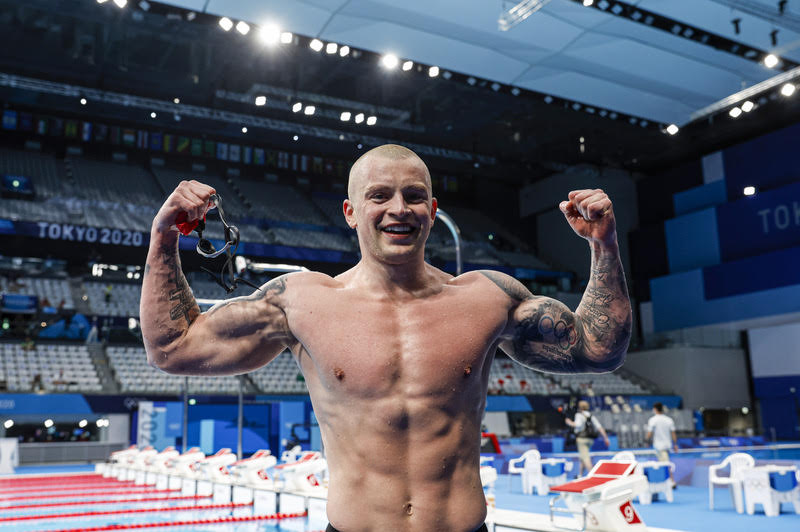 Peaty, lion tattoo staring menacingly from his shoulder at rivals with good reason to shudder, unleashed the fifth best time of his career to defeat Dutch threat Arno Kamminga, on 58.00, by 0.63sec. The bronze went to Italian Nicolo Martinenghi in 58.33. For Kamminga, a silver lining brought a huge smile to his face: this was, after all, his first ever global-championship final, at the age of 25.
Said Kamminga: "I'm over the moon. It feels like gold! Like there was this small chance to win and I went for it: I went into the race to go for the win because if you go for silver it's our race to lose.I think I went pretty good up until 75/80m I was still pretty close but the end was pretty painful – still it was an amazing race.It was my first (global) final and to swim one of my fastest times and win silver – what more to ask."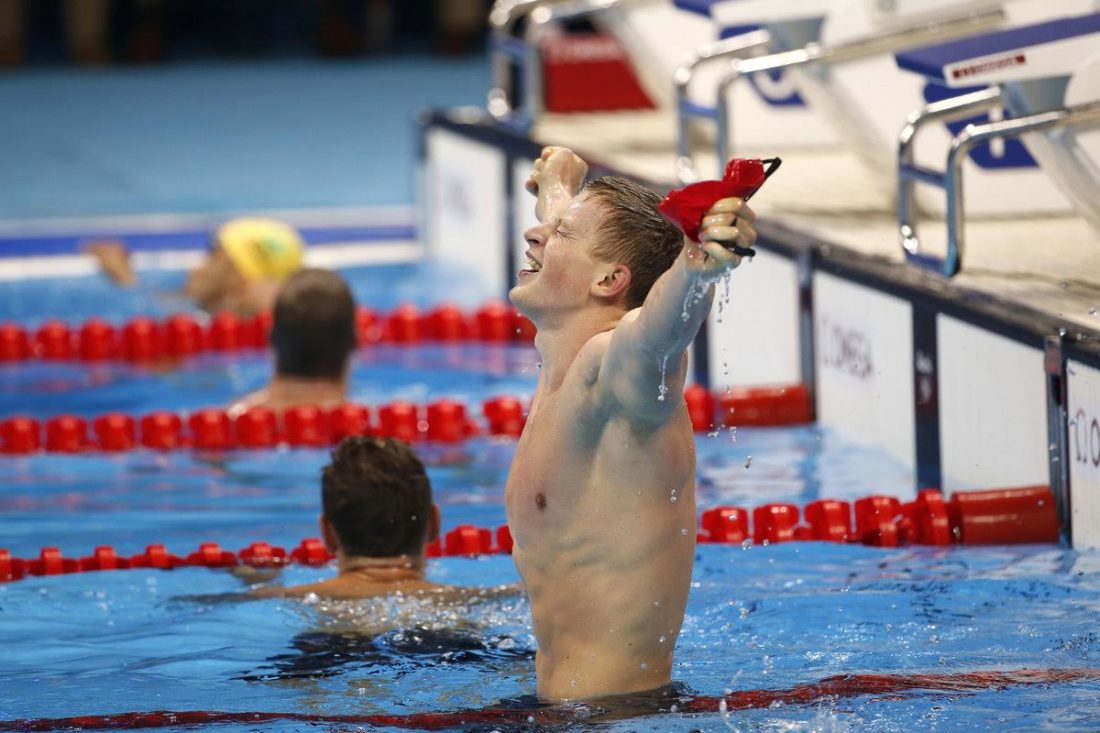 The three podium places era had raced before recently, at European Championships – and the result wasn't all that different in some key respects.
Peaty beat them there and beat therm back:
26.73 – 30.64
27.04 – 30.96
27.27 – 31.06
Seven in the final cracked 59sec: the pull of Peaty at play. All, though were at the top end nearer 59, the podium out alone:
Place, lane, name, nation, reaction time, time, time behind the winner.
1
4
Adam Peaty GBR
0.62
57.37
2
5
Arno Kamminga NED
0.62
58.00
0.63
3
3
Nicolo Martinenghi ITA
0.60
58.33
0.96
4
2
Michael Andrew USA
0.65
58.84
1.47
5
7
James Wilby GBR
0.65
58.96
1.59
6
6
Yan Zibei CHN
0.64
58.99
1.62
6
8
Andrew Wilson USA
0.62
58.99
1.62
8
1
Ilya Shymanovich BLR
0.63
59.36
1.99
Leaping on the lane lane after a soaring performance in a crowd-less venue that deserved a massive crowd, Peaty muttered the first of several expletives there to release a valve. Beyond ceremonies at which he placed the gold medal round his own neck and sang the national anthem through a mask. Peaty said: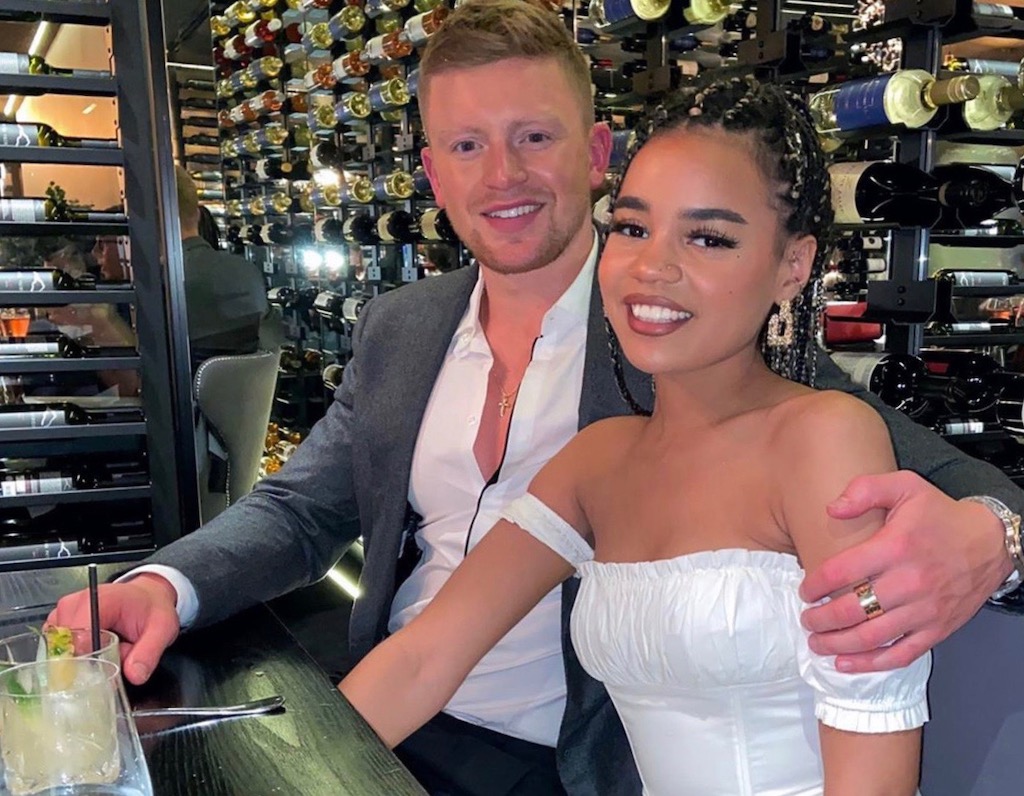 "I've hid a lot of emotion from my own family, I've hidden a lot of stress and a lot of those moments where I was like 'this is very, very hard'. It's very different and that's why I carry those things. Eiri (Munro, his partner) wrote me a letter and I read it last night and it goes 'this is what it's about'. I've had some messages from home but I only choose to read a few because that's all I need."

Adam Peaty – Eiri Munro and Adam Peaty – courtesy of the couple
Peaty had predicted before battle that he might be the only sub-58, "but we could see a couple of 57s". His might beat his could and the sole sub-58 was the defending champion own the attack once more. He had also noted that, "… without wanting to sound arrogant, If I have the day I want, no-one is going to get close".
The average margin of Olympic victory over 100m breaststroke since 1968 is 0.28sec. In Rio, Peaty clobbered the best of the rest by 1.56sec. Today, the margin was 0.63, the second biggest "Mind the Gap" moment behind his own record.
The time on the clock was not the World record he had been working for before this Games were thrown into a different dimension by the coronavirus but today was "all about the race", said Peaty before revealing his inner demons.
Peaty – "I just love what I do and I know how powerful sport can be"
He added: "Mel said coming into these Games that 'it doesn't matter what happens, these moments are immortal' and I'll take these moments for the rest of my life and he will look at these and go 'how did I do that?' because there've been so many challenges, so many challenges and some f****** breakdowns as well."
He had thought to himself: "It's like 'what am I doing every single day? Why am I training three times a day? Giving it everything for this swim' so I'll see back home that's why I do it and the 99.9 percent of time that we spend in the dark is for the 0.01 per cent we spend in light. That's something me and Mel have always believed in. That's why I don't think anyone deserves it more than me and that's not an arrogant thing, I just love what I do and I know how powerful sport can be."
Did he feel as though the sacrifices and struggle were part of his pathway to honouring what Mel Marshall, his coach and mentor at Derby Swimming Club and then Loughborough, had described as "what he was born to do – complete and win, lead and inspire"? Said Peaty: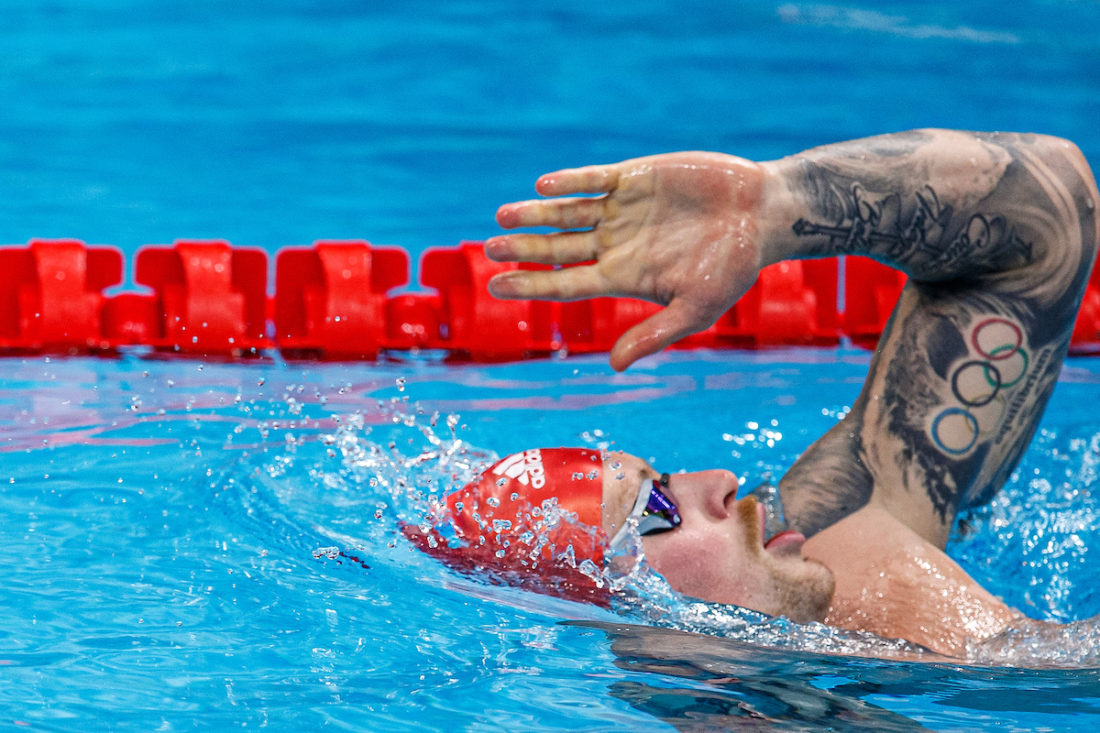 "I believe that I've been given a gift and I think that's why in the last 25 I can find something that no one has got. I don't want this gift to be wasted, hence why my preparation has been so hard because I didn't want to waste that opportunity.

No one can take this away from me now. I'm looking forward to the relays and seeing what we've got, I think we can be a very, very powerful force but hey, I'm going to enjoy these next 24 hours, have a bit of cake, just a small bit and then we're back on the train to get to that optimum performance."

Adam Peaty – swimming down and set for relay action after gold retained – by Patrick B. Kraemer
The title retained marked Peaty's 30th gold medal for Britain and England since his international breakthrough in 2014. His Commonwealth and European titles that year marked the start of a bull run rare in any sport: Peaty has not been beaten over 100m since.
He emerged from the Tokyo wash with the best 17 times ever over 100m in a pantheon that includes six world titles, a record in European waters of 16 golds in 16 times of asking, and an ambition to now deliver more metal for Britain in the 4x100m medley relays, men and the new mixed event in which women and men will race together for the first time inn Olympic history.
Peaty, who overcame fear of water to become a pioneer of pace like no other in breaststroke history, has revolutionised breaststroke speed. If you take the 100m world record in all four strokes at the end of every decade since the 1960s and look at how much breaststroke lags behind the others, the impact of Peaty's efforts screams from the page: 12-13sec behind freestyle, reduced to 10; 9-10sec behind butterfly, cut to 7; 7-8sec behind backstroke axed back to 5sec between 2014 and 2019.
As Michael Phelps — 23 Olympic golds from 2004 to 2016 — put it when Peaty claimed the Rio title in 57.13: "That's one of the grossest swims I've seen. I'm just glad I don't have to race him."
Peaty's victory today elevated Great Britain to level first with the United States on historic gold count in the 100m dating back to the introduction of the 100m event in 1968.
Britain's four golds came from Duncan Gooodhew in 1980, Adrian Moorhouse in 1988, and then Peaty in 2016 and 2021. A British swimmer has returned to a "Games" and won the same race in the pool but when Henry Taylor made that happen over 1500m freestyle at London 1908, his previous win was not at an official Olympics in a traditional four-year cycle. Rather, he had won his first prize at what came to be known as the "intercalated" Games in Athens before the International Committee reinforced the four-year cycle of the Olympiad and rubbed the 1906 gathering out of the official record.
In a pandemic, Peaty's has been a five-year Olympiad. His dominance and the confidence that flows with it and a 56.88sec World record from 2019 have come with a sense of inevitability about his ability to win but Kamminga's progress into the club of sub-58sec swimmers as only the second member after Peaty coincided with an approach to an Olympic Games like no other.
Sleepless nights as a new parent with partner Eiri Munro to George – now 10 months old – the uncertainty over whether the Games would go ahead at all and the lack of crowd and morning finals dictated by American network NBC joined Kamminga's advance on a list of "reasons why it might go wrong".
All the while, Peaty maintained the outward appearance of an invisible warrior who would not be denied in his quest for sporting immortality. He once said "I want to lay times down that they're going to be talking about long after I'm gone."
Underneath it all, Peaty came close to breaking point in the past year, he admitted while fighting back tears of joy and pure relief at having done what he'd trained to do a year ago, had the world not caught the COVID cough.
To get through the tough times, he has made reminders of home life and "why I do it all" a part of his daily routine. Before the Games, Peaty spoke about bringing "something that belongs to George with me to Tokyo" as a horcrux for his emotions.
After taking questions own his swim, what it had meant to him, where it stood in history, what he thought of the time own the clock and more, Peaty gave a glimpse of the level of physical, mental and emotional investment he has placed into becoming a history maker (for context, a previously used quote included again):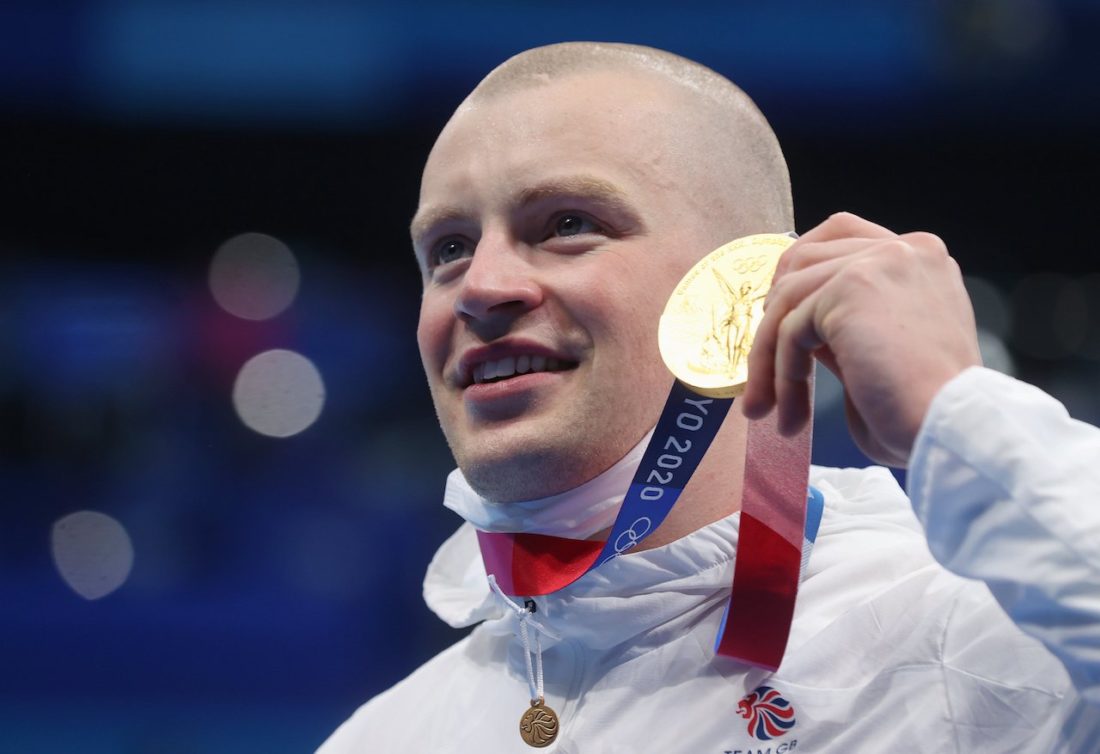 "I sleep next to this little medallion, it's kind of a religious thing, but it's also a reminder that when you are woken up at 3am, or you're sleeping next to a newborn, those hard moments. Those first three weeks before I went to ISL, I was in bed and he was waking up every two hours for a nappy change, every hour for a feed. I was like 'f*** me, this is going to be hard'. I knew some parents that told me it was going to be hard, I was like 'yeah, yeah, yeah, I can do this'. But my eyes just got slowly heavier and heavier. I was like 'I need to get on that plane to ISL just so I can sleep, not even to perform, so I can sleep'.

I've hid a lot of emotion from my own family, I've hidden a lot of stress and a lot of those moments where I was like 'this is very, very hard'. It's very different and that's why I carry those things. Eiri wrote me a letter and I read it last night and it goes 'this is what it's about'. I've had some messages from home but I only choose to read a few because that's all I need.

"There's that film, The Last Samurai: too much mind, too much mind. All you've got to do is be present, be in the moment and enjoy it. You don't even have to think about the stroke, that takes care of itself so I'm glad I can go home with at least one gold medal but we'll see what the next week brings.

Adam Peaty, courtesy of the British Olympic Association
Asked about the relief that oozed from him, Peaty said: "It's been a heavy investment. A lot has changed this last year, more than the last five. Becoming a father, buying my first house and just some days when I woke up and was like 'this is hard, this is really hard'.
"To find that emotion, to find that performance when there's no crowd, to find it on a weekend when you can't go and do what you want," he said. "And I can't go on training camps, there have been hardly any international competitions, so that challenge on its own has been very different, it's been a very different preparation."
Despite the challenges, the work, the dedication, the daily routine, the "turning up consistently, day after day come what may" went on
"But into the last 15 (metres of the race), I know no one has got more in there than me. There's a lot of emotion, I'm probably not going to sleep for a while now, I'm so buzzed because that was the first British swimmer to ever defend a title. You can do what you want all year round; in your own arena, in your own backyard, it doesn't mean anything, it means everything here.
"No one thinks about times, yes it would have been amazing to finish on a world record but it's not about that and Mel said this morning 'it isn't about the time, it's about the race' and no one races better than me. I just kept turning up, kept waking up and kept believing and that's what matters."
Peaty's first few expletives had appeared to flow when he leapt on the lane line to celebrate victory. What had he said? "I can't recall it, probably swearing." Cue laughter. He had a serious point to make, though, about the pressures that build ins world-class athletes, about the need to release the valve form time to time. What better time that when the whole nation (and some) are at the party with you. Says Peaty: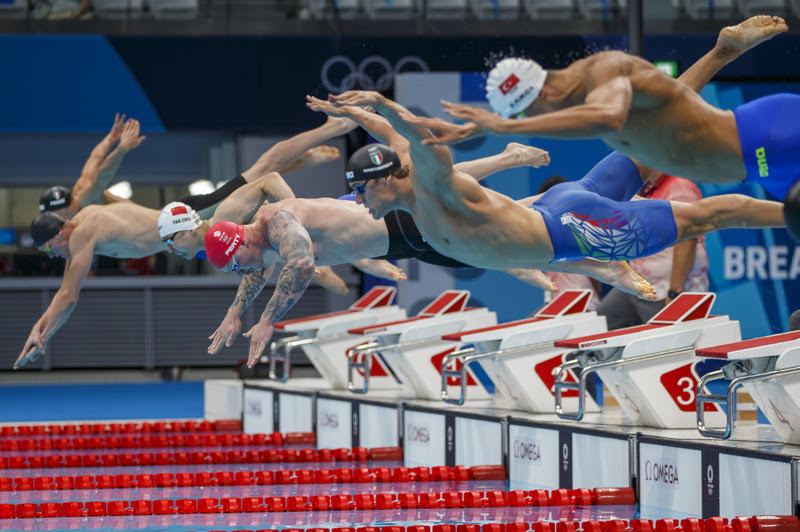 "I don't think people back home or people reading this would understand the amount of investment which has been put into this swim. For a lot of people they could lose it just in that last moment. For me that amount of investment has paid off. It's like going for a promotion and trying to prove yourself every five years in 56-57 seconds, it's like trying to prove what you're worth.

"You can easily lose it but for me I know the amount of effort the team has put in: British Swimming, Loughborough National Centre, my family, my friends; those times where I've got to say 'no, I've got to focus on this'. The new village that I live in, my town back home and just seeing all that support and all those kids waking up at 3am to watch me, that's what you do it for."

Adam Peaty – a different angle and insight … photo by Patrick B. Kraemer
Had young George been watching? "Of course he was…I say 'of course' but I haven't rung him yet, he's probably somewhere with his two teeth, I guess. I hope he was."
Talking of teeth, Kamminga feels like he only got his into taking a professional approach when he stood in the stands at Gwangju World titles and witnessed Peaty's victory and looked back on the Brit's stunning 56.88 World record in semis in awe. Kamminga said:
"A funny story. I was talking with my coach Mark (Faber) before my race and we were talking pretty often about Gwangju, about 2019, and the lessons I've learned from that. When I walked out there (in Gwangju) I was quite nervous, I was looking around and I was busy with things other than my own race plan and we have learned so much.
Just before my race [in Tokyo] we've looked back at 2019 and we said – we did that then and we're going to do this now and we feel so much better, so much more in control: we know what to do, we know where my strengths are and we're using that to the fullest."
As he went through the broadcast zone, he was invited to speak to his family on a screen. He summed up the emotions of many here ion Tokyo living through an Olympics that means just as much as any, other but comes with less than 1 percent of the usual atmosphere, wall of sound and support from family and friends in the stands: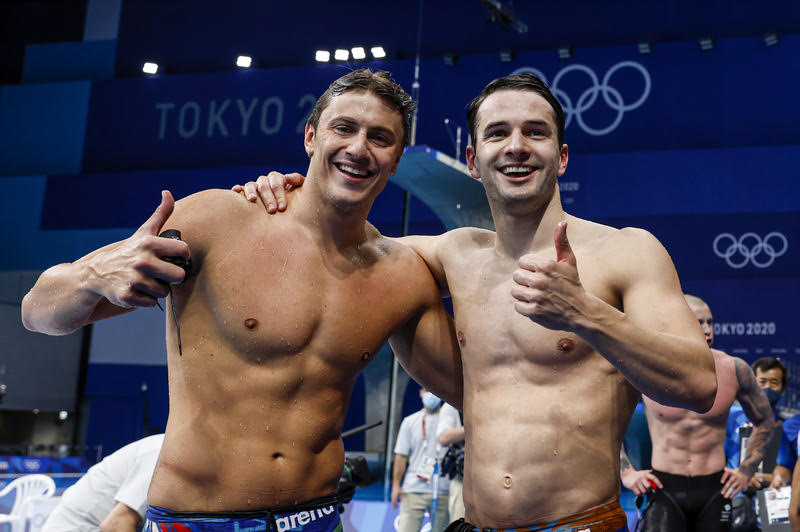 "They were on the screen and that feels so special. I knew they were with me but to see them right after my race and right after I got my medal, it's amazing."