Lukas Märtens 7:41.43 German Record Ahead Of Wellbrock & Auböck In Stockholm 800m Hints At Blistering Budapest Battles For World Titles In June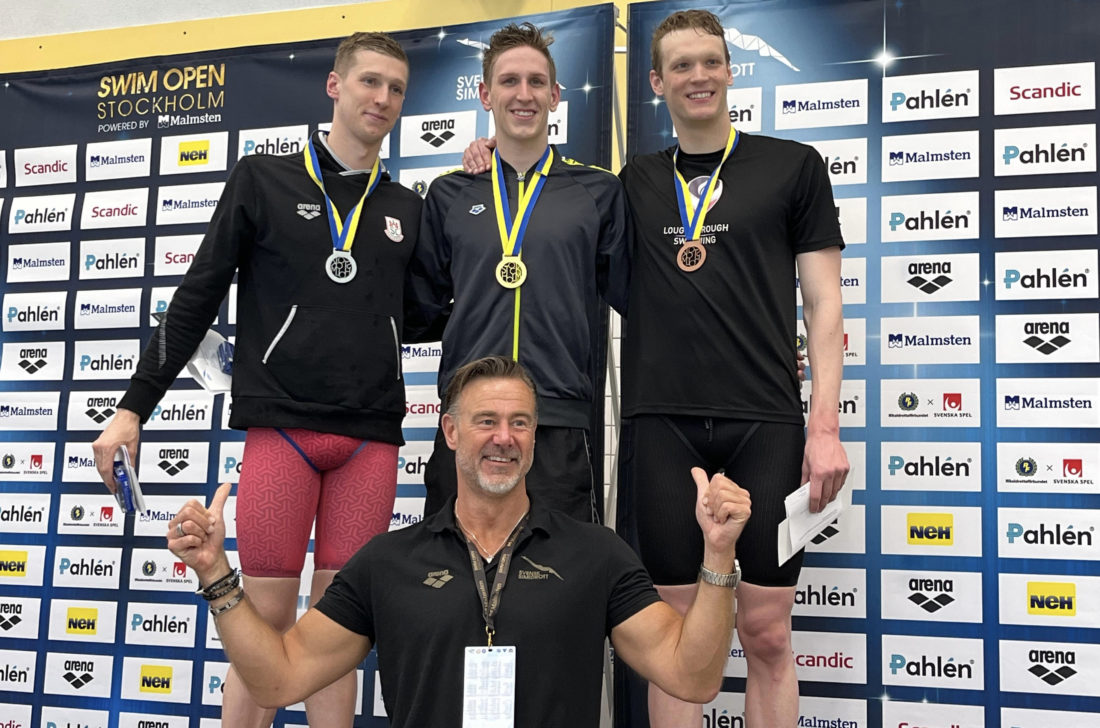 Understandably, Lukas Märtens does not want to arrive in Budapest this June with a label on his cap reading 'strong World title shot in three distance freestyle events' yet that is what he is after adding a German and Stockholm Open record of 7:41.43 for victory over training partner, Olympic marathon and World marathon and 1500m champion Florian Wellbrock to a stellar season of progress in the pool.
Before he hit the water, Märtens was ninth best all-time on the German 800m ranking topped by Wellbrock at 7:41.77, the time he clocked in heats at the Olympic Games last year.
Over the course of 16 lengths, Märtens then proceeded to plough his way past every one of those eight Germans ahead of him on the clock after on the way to a 12-sec lifetime best, or a pace something like 1.5sec faster than he had ever swum each 100m of his previous best 800m, 7:53.78, clocked last month.
That made him 142nd all-time. Now, he's No10.
Wellbrock and Felix Auböck, the Loughborough-based Austrian who raced all-but stroke-for-stroke with the Olympic marathon champ until 700m, stayed the pace for the first 200m but Märtens was in no mood to be held back by the most decorated distance freestyle swimmer in the world 2019-2022.
Under the guidance of coach Bernd Berkhahn, the sparring partners have surely felt the push and pull of rivaly over a great many days in training in the past couple of seasons. Here's how the drive, flow with no ebb went today as the Germans punched a 1-2 for Sportclub Magdeburg and Auböck broke his own Austrian record by 0.41sec:
55.41; 1:54.38; 2:53.01; 3:51.98; 4:50.51; 5:48.80; 6:46.18; 7:41.43 Lukas Märtens
56.36; 1:54.95; 2:53.99; 3:53.42; 4:51.82; 5:50.21; 6:48.24; 7:43.10 Florian Wellbrock
57.25; 1:55.90; 2:54.71; 3:53.36; 4:52.16; 5:50.70; 6:48.92; 7:45.32 Felix Auböck
Next home were Ireland's Daniel Wiffen, on an Irish record of 7:50.74 (3:54.56), Mykhailo Romanchuk, Ukraine's Olympic silver medallist in the 1500m and bronze medallist in the 800m in Tokyo last year, on 7:51.39 (3:55.37), and, the first man outside the FINA 'A' cut of 7:53.11 for World titles in Budapest, Norway's Henrik Christiansen, on 7:53.27.
After a stunning 3:41 in the 400m free and a lifetime best of 1:45 in the 200m at the Open, which followed a 14:40 win over Wellbrock over 1500m in a local Magdeburg derby last month, Lukas Märtens suggested that he played down suggestions that he was among the men to beat in Budapest.
Lack of experience at any major senior international championship, including the fact that he's never raced at a World long-course showcase in the company of the very best, were among reasons given by Märtens when shrugging of any suggestion that his new status on the clock would translate as if by magic to a new status on biggest race day. He said: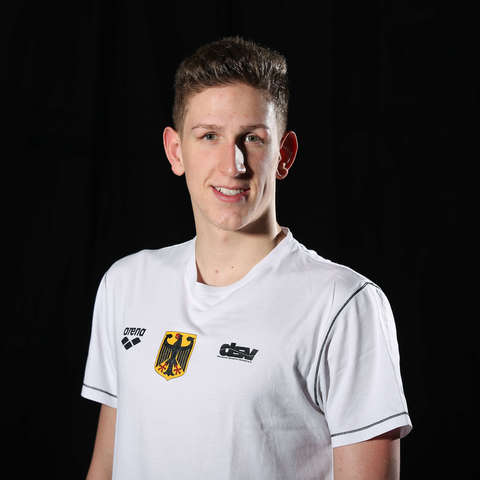 "I'll let everything sink in first, keep my focus and then go step by step. I haven't even reached a final at a major championship yet. That's why I'm definitely not going to think too much now and drive myself crazy because of these times. even if it were possible to calculate anything on that basis."

Lukas Märtens, courtesy of the DSV
Even so, at 1:45.2, 3:41.60, 7:41.43 and 14:40.28 – and the latter three races all ahead of Wellbrock, throw a massive gauntlet down for the likes of double Olympic champion Bobby Finke, the American who had also never raced at a Games before glory in Tokyo, Gregorio Paltrinieri, Olympic 1500m champion in 2016, Ahmed Hafnaoui, the Tunisian who caused upset with 400m gold in Japan last year, and Australians Jack McLoughlin and Elijah Winnington.
Sarah Sjöström Concludes Open Test On 53.15 in 100 Free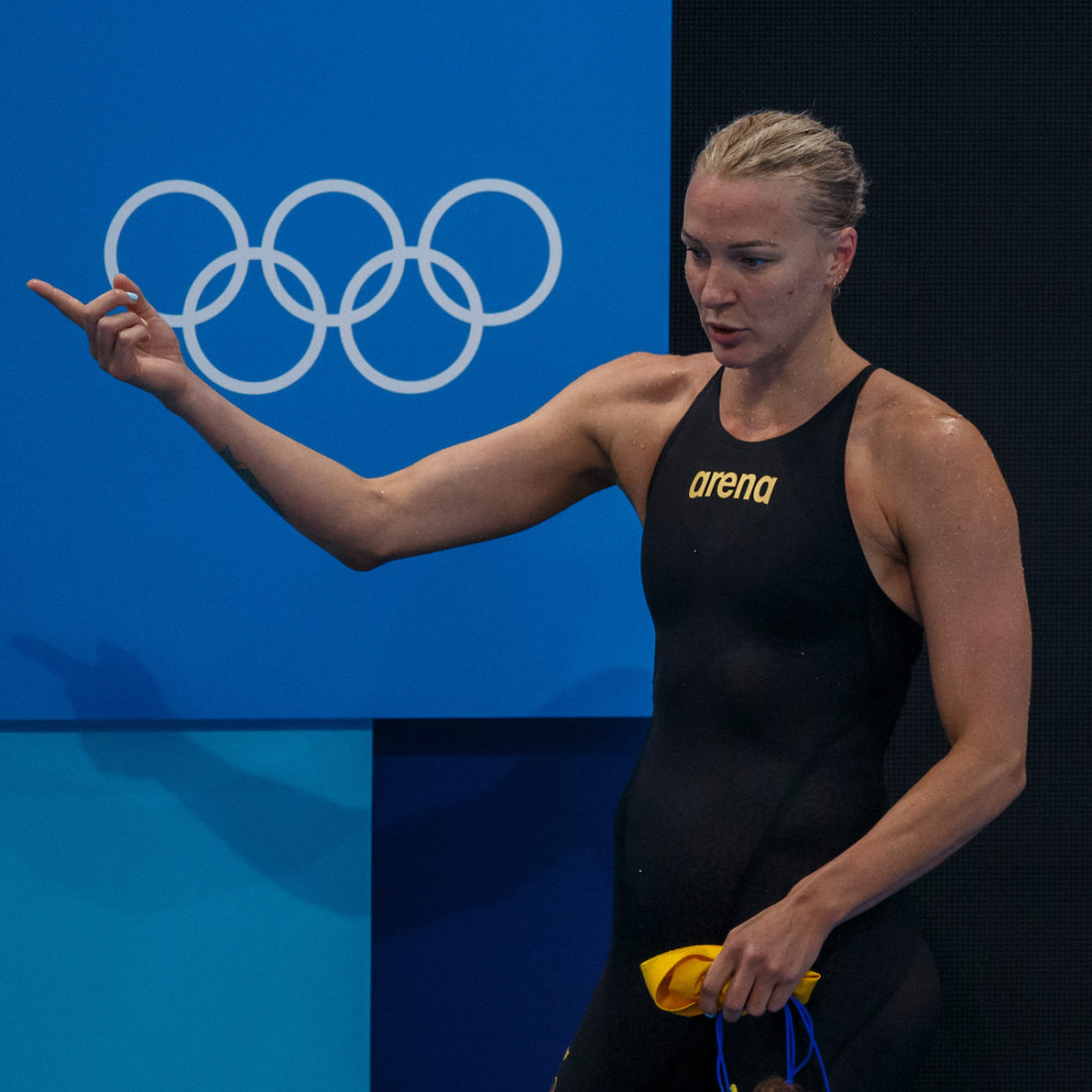 Sarah Sjostrom has been building sped at the Open these past four days and concluded her test with a swift and dominant 53.15 (25.46) win in the 100, freestyle ahead of Denmark's Signe Bro, on 54.42.
The women's 100m breaststroke featured 2012 Olympic champion Ruta Meilutyte, the Lithuanian who recently staged a 'bloody pond' protest against Putin's war on Ukraine.
The win went to Sophie Hansson, of Sweden and Helsingborgs Simsällskap, on 1:06.72, an A cut, with Meilutyte on 1:07.52, 0.09sec shy of A cut, third place to Israel's Anastasia Gorbenko on 1:07.73 as she practiced a part of her ace medley sum.
The men's 50m freestyle went to her Israeli teammate Meiron Cheruti, in 22.24, ahead of Finnish speedster Ari-Pekka Liukkonen, on 22.52 this day.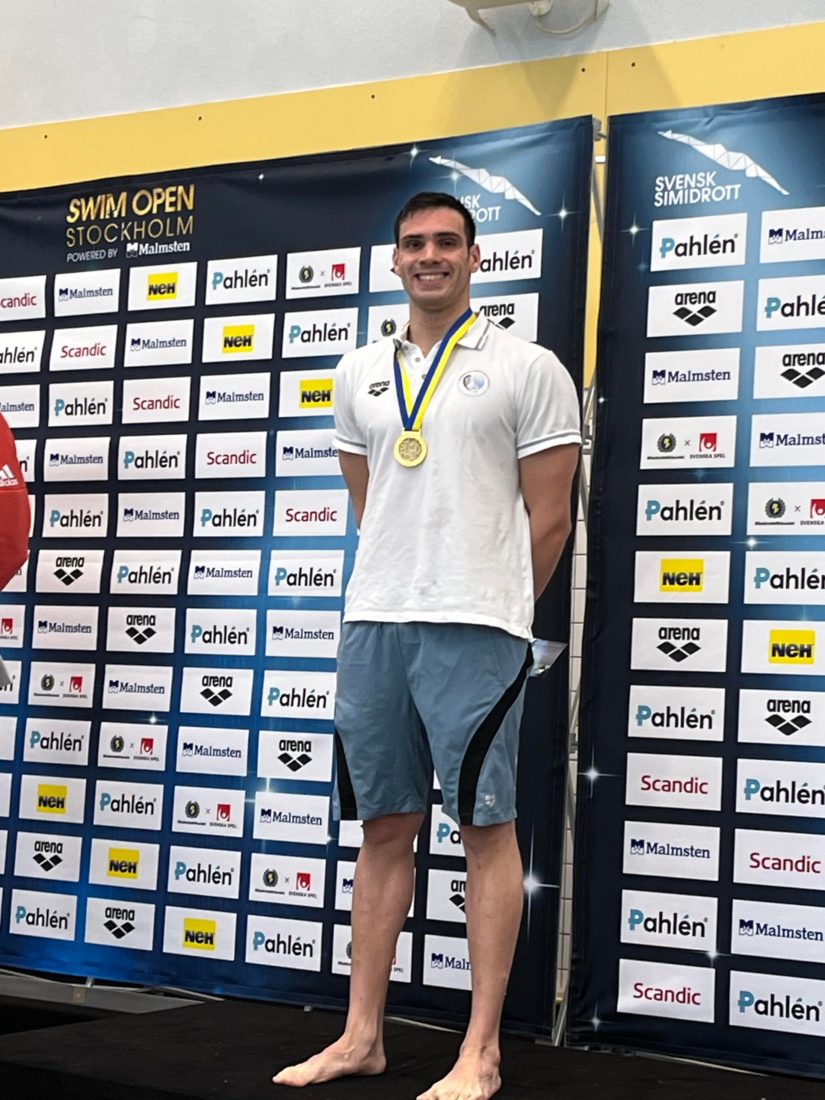 Andreas Vazaios of Greece and Loughborough University, swam inside the FINa A cut for World titles with a 1:59.61 at the helm of the 200m medley, while Denmark's Helena Rosendahl Bach, Aalborg, took the 200m butterfly in 2:09.65,m just outside FINA A, with Hungary's Katinka Hosszu, triple Olympic champion of 2016, on 2:10.83.
There was no FINA A cut in the 50m breaststroke, the win going to Jørgen Scheie Bråthen, Lambertseter SK, in 27.59, 0.01sec ahead of Finland's Olli Kokko.