Lukas Märtens – 3:41, 400m; 14:40, 1500m -Joins Contenders For World Distance Free Titles With Sparring Bros Florian Wellbrock & Ukrainian Mykhailo Romanchuk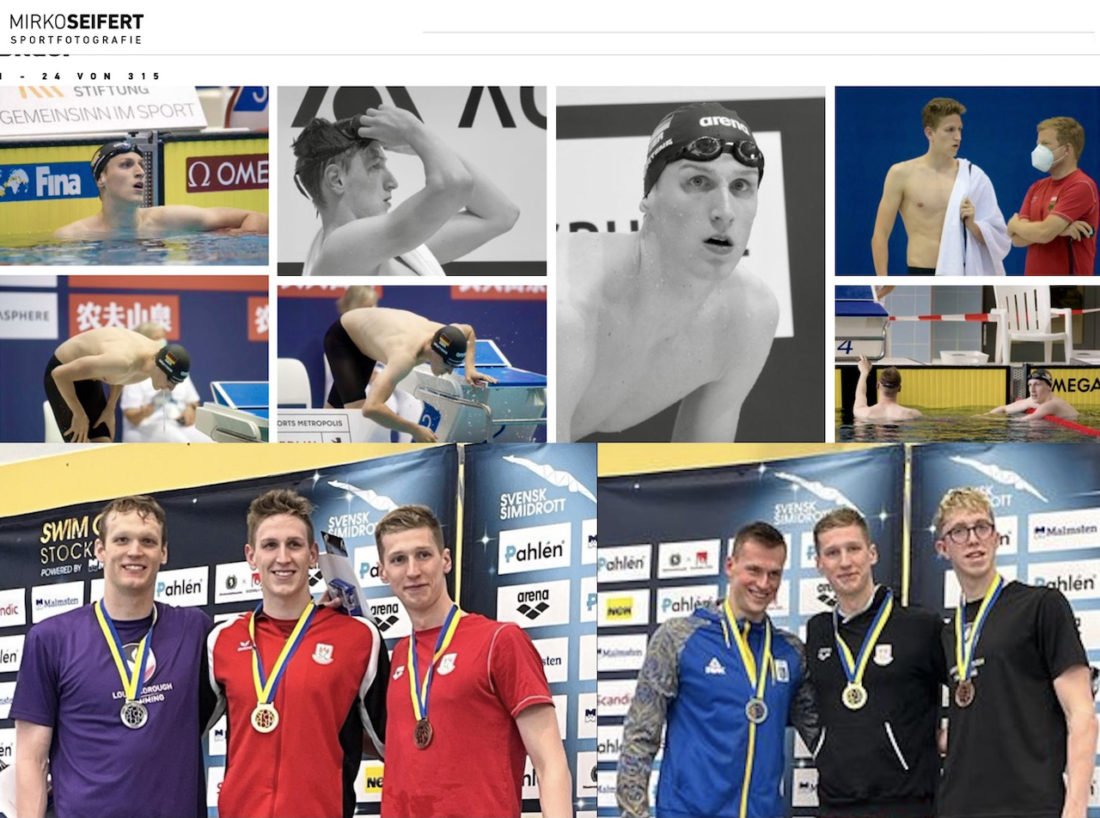 Lukas Märtens, of Germany, will approach the World Championships in Budapest in June as a title contender over 1500 and 400m freestyle after recent, respective, blockbuster blasts of 14:40.28 and, at the Stockholm Open this weekend, 3:41.60.
Today, he added a new lifetime best to his chart with a 1:45.44 in the 200m freestyle. A promising 16-year-old with best times of 1:50.72 over 200m free, 3:56.80 over 400m and 16:11.05 over 1500m, Märtens post-teen progress took on new meaning last year and in the past month has turned into a trajectory fit to make the rest of the world sit up and take note.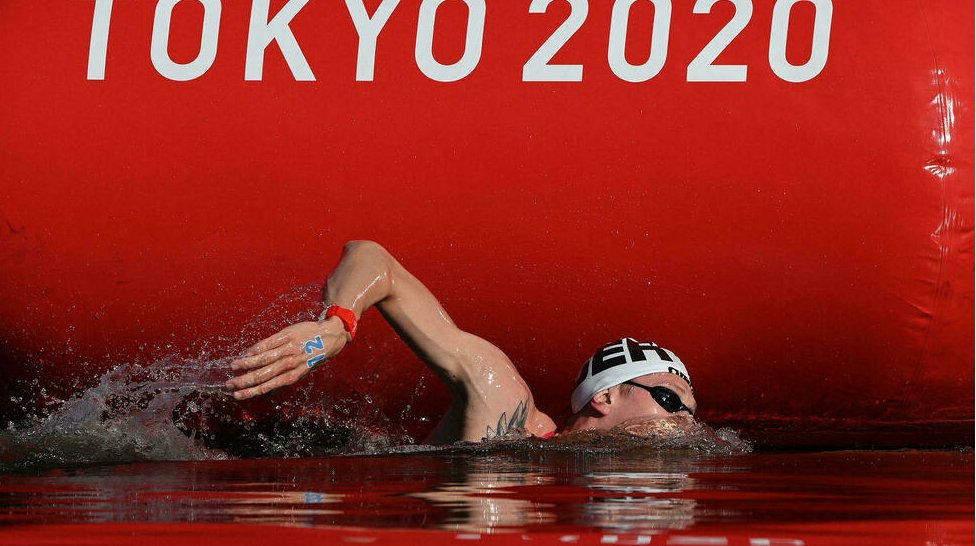 After the hidden trailblazer of the fastest 400m free by a German in textile suit in history and fifth all-time, Märtens put his own 200m high bar on notice in morning heats when led the 200m qualifiers into the final on 1:47.07, buffeting his 1:46.41 lifetime best from a year ago. His choice of event today meant that he could not rejoin battle with Olympic marathon champion and 1500m bronze medallist at Tokyo2020ne Florian Wellbrock.
The 1500m produced a stroke-for-stroke battle, one with an emotional thread straight to the heart of the biggest event inn the world right now, the Russian war on Ukraine, as Mykhailo Romanchuk raced in his first big international line-up since being sheltered and supported in Germany.
Wellbrock established a slight lead early on and by 400m held sway on 3:56.24, closest to him Romanchuk, the Ukrainian Olympic silver medalist ahead of him over 1500m at Tokyo 2020ne and since last month the guest of Wellbrock and team in Germany and at altitude camp in the Sierra Nevada, 3:57.91, and Ireland's Daniel Wiffen, on 3:58.19.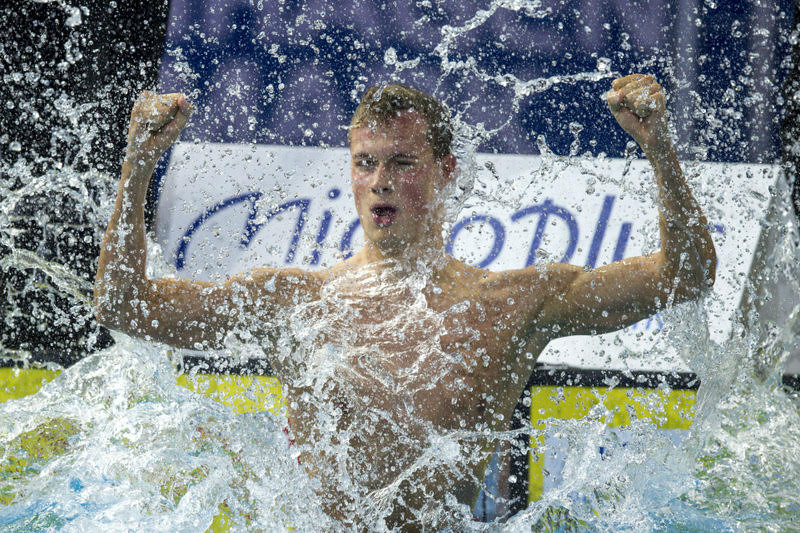 By 800m, Wellbrock and Romanchuk were strike for stroke in 4 and 5, on 7:57.71 and 7:58.05, with Wiffen hanging on in there, in 2 on 7:58.75. Just 200m later, Wiffen was starting to feel the pressure of the fight at the helms Romanchuk took a slight lead on the clock over Wellbrock, 9:58.07 to 9:58.18. With 300m to go, Wellbrock had regained control, albeit by half a second.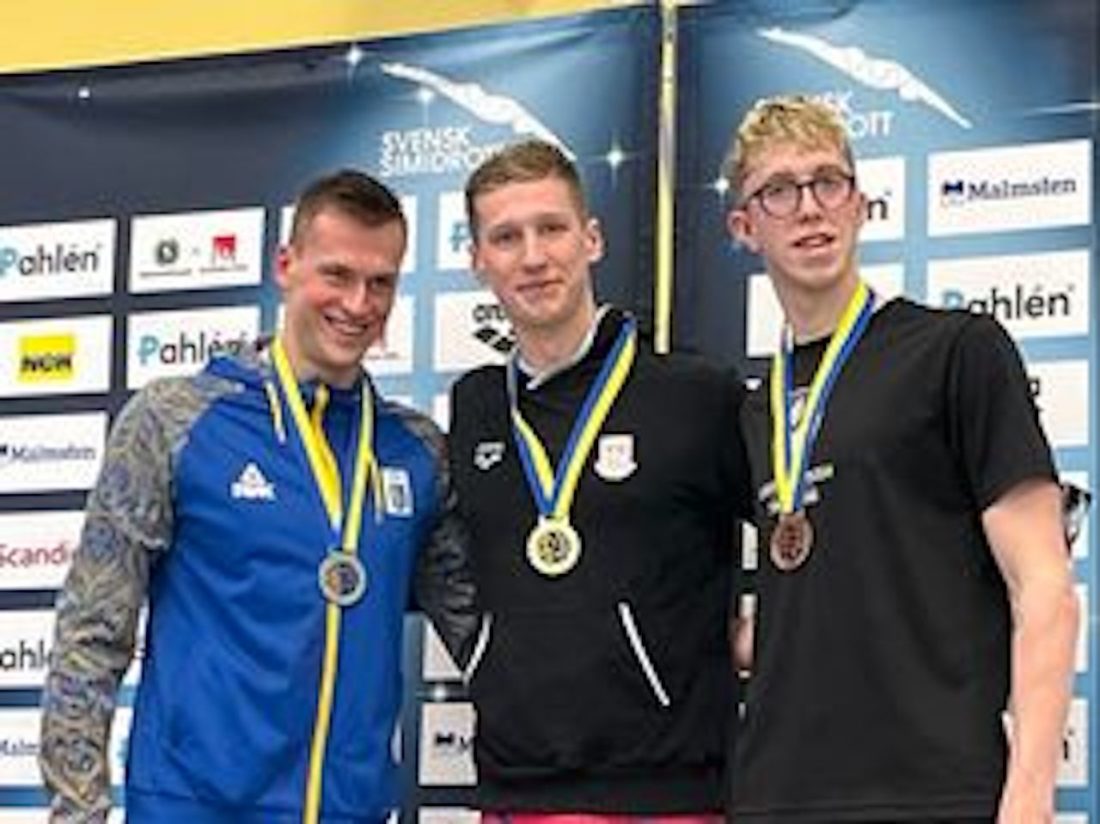 By the close of business, Wellbrock has the win in the bag on 14:53.66, Romanchuk on 14:54.10, and Wiffen third in 15:02.78, an Irish record and World-titles qualifier. When they all race together again in Budapest in June, emotions are expected to run high and applause will be loud whatever the outcome at a World Championships without Russian and Belarusian athletes and officials in response to the atrocities being meted out on Ukraine by Putin and his bloody regime.
At the beginning of March, Romanchuk was still home in Ukraine with his wife defending home and family and waiting to hear from the Ukrainian Swimming Federation whether its request to the home Government for permission to get top athletes out of the country had been successful:
Ukraine Athletes In A Race Against Time & Russian Attacks Blocking Their Way To The Border – Swim Boss Andriy Vlaskov Speaks To SOS From Kiev Under Siege
German Distance Strength Building
Wellbrock and Märtens train together at Sportclub Magdeburg under the guidance of Germany head coach Bernd Berkhahn, who now has two freestyle World-title contenders on his hands.
Welbrock's best of 14:36.15 is 4th fastest all-time over 1500m and Märtens is now 11th fastest (and 10th in textile), while his new 400m high bar shows why it's important to note the drop of shiny suits: with the shiny he is all-time No8 on a list led by fellow German Paul Biedermann on 3:40.07, while in textile, the 20-year-old is all-time No5 adrift Ian Thorpe, Sun Yang*, Park Tae Hwan* and Mack Horton, the two Australians either side of Asian swimmers who fell foul of anti-doping rules, denoted by an asterisk.
So, swifter than Grant Hackett, Elijah Winnington, Gabriele Detti, Jack McLoughlin, Danas Rapsys and much faster than the 3:43.36 in which Tunisia's Ahmed Hafnaoui shredded the form guide with for Olympic gold in Tokyo last year.
Biedermann's best in textile, 3:44.14, was clocked in 2011 and ranks him all-time No22 in textile, his World-title winning efforts over 200m and 400m at Rome 2009 the World and German records in a sport that sank the shiny suits but not their impact.
It all makes for a touch target for the likes of Märtens but on current trajectory, his progress could one day see him shake, rattle and even roll Biedermann's otherworldly best on the clock. Here are Märtens best times ages 20 back down to 16 in that order:
200m: 1:45.44; 1:46.41; 1:47.24; 1:48.98; 1:50.72
400m: 3:41.60; 3:44.86; 3:48.22; 3:51.88; 3:56.80
1500m: 14:40.28; 14:49.26; 15:24.34; 15:35.34; 16:11.05
Closest to Märtens in the 200m today was Felix Aubock, of Austria and Loughborough University, on 1:46.14, followed by Lithuania's Danas Rapsys, on 1:46.43, and another Loughborough-based international, Andreas Vazaios, of Greece, on 1:46.94.
Reflecting on his progress, Märtens said: "I can't really process it yet, I never expected such a jump. My muscles didn't feel all that good before this competition, but everything went perfectly in the race.
He has yet to get his head around being a World-title contender, noting: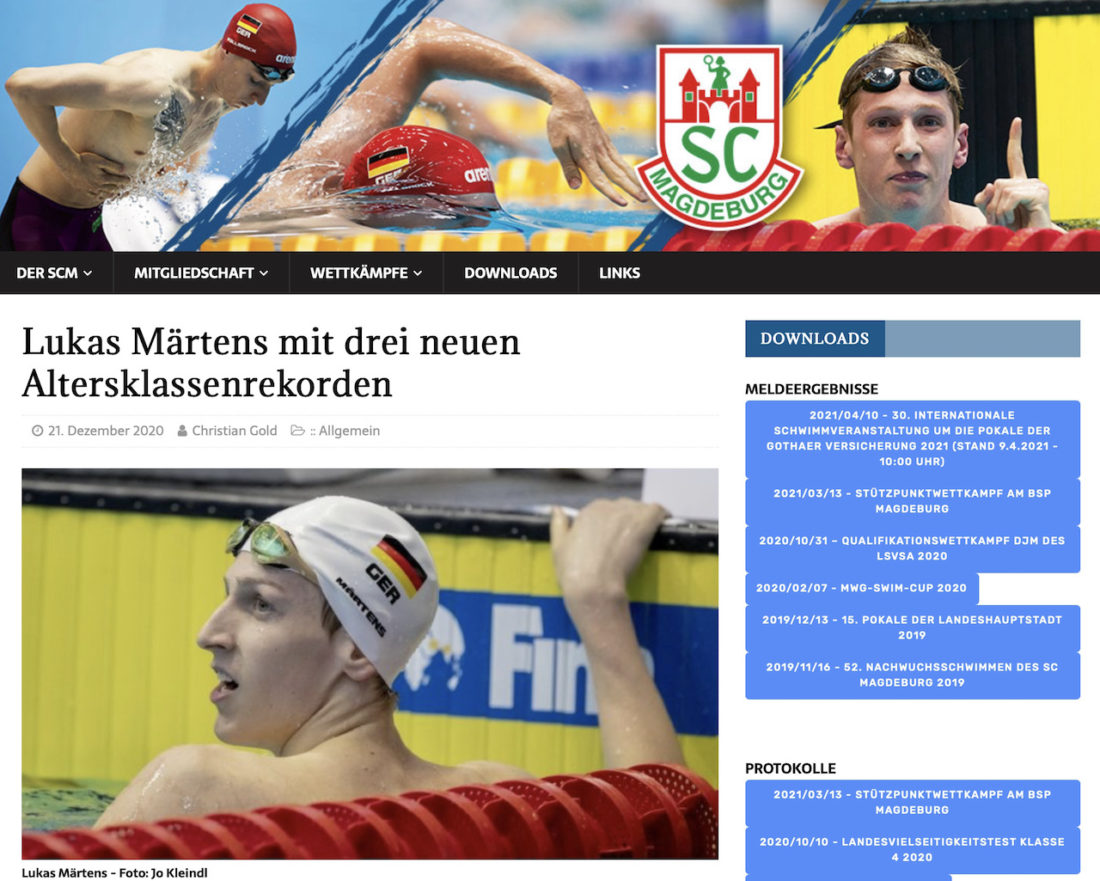 "I'll let everything sink in first, keep my focus and then go step by step. I haven't even reached a final at a major championship yet. That's why I'm definitely not going to think too much now and drive myself crazy because of these times. even if it were possible to calculate anything on that basis."
Wellbrock Approaches World-Titles Defence With Sportclub Magdeburg Training Partner Märtens On The Wing
The records list atop the start list for 400m free in Stockholm offers a snapshot of significant moments in swimming history, at least for those who know it:
WR 3:40.07 Paul Biedermann 1986 Germany (GER) Rome (ITA) 2009-07-26
SR 3:46.77 Anders Holmertz 1968 Spårvägens SF (SWE) Barcelona (ESP) 1992-07-29
MR 3:41.60 Lukas Märtens 2001 Sportclub Magdeburg (GE Stockholm (SWE) 2022-04-09
The first line is shiny; the second line a scorcher for its own time, Anders Holmertz, these days a coach, the Swedish record holder ever since his Olympic-bronze-earning effort at Barcelona 1992; the third a towering time trial counting towards German selection for the Championships World (June) and European (August).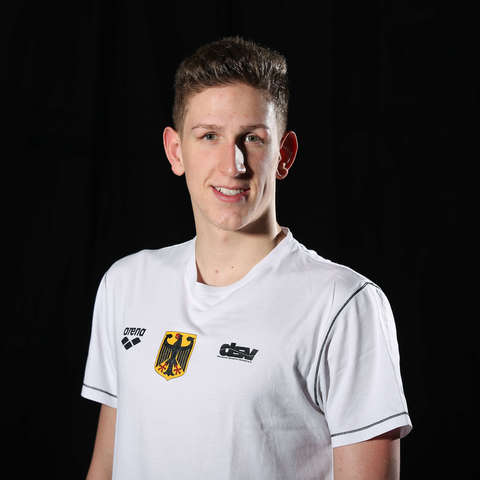 The magnitude of Märtens swim found itself shaded by the shiny in the German swimming federations coverage of its best in action at various qualifier events this weekend, the DSV's website demoting him to a passing reference while granting its headline to a 47.92 German 100m freestyle record set by Rafael Miroslaw at the Berlin Open on Saturday.
No doubting the quality of Miroslaw's effort, of course: it is the first sub-48 by a German swimmer and took down Marco di Carli's 2011 standard of 48.24 to come into the early World ranks at No2 behind the 47.88 clocked by Brit Lewis Burras at nationals in Sheffield.
Miroslaw, based in Indiana since summer 2021 and a teaamte of USA Olympic relay medallist Zach Apple, took the final in Berlin on 48.16 and told media: "Missing the Olympics hurt a lot last year. I then put all the frustration into training after my shoulder injury finally healed in the autumn. I absolutely wanted to show everyone that I can be the best of the world. I've dreamt of being the fastest German swimmer. Now I am and I'm already looking forward to the World Championships. I want to show that this performance was no coincidence."
How Märtens 3:41 Compares To Other Great 400 Swims
Lukas Märtens is a year younger than Miroslaw and while 47.9, fast as it is, may struggle to make the 100m final ion Budapest, a 3:41.60 over 400m free could well mean gold.
Märtens, racing ahead of Auböck, on 3:44.26, and Wellbrock, who finished second in 3:46.14, swam it like this:
53.92; 1:50.52; 2:46.23; 3:41.60 Märtens, Stockholm Open, 2022
Compare and contrast:
54.06; 1:51.19; 2:48.01; 3:41.55 Horton, Rio 2016 Olympic Gold
53.59; 1:50.52; 2:46.64; 3:40.14 Sun* London 2012 Olympic Gold
53.02; 1:49.57; 2:45.43; 3:40.08 Thorpe, Manchester 2002, Commonwealth Gold
54.42; 1:51.02; 2:47.17; 3:40.07 Biedermann, Rome 2009, World Gold
In Stockholm, Rapsys, of Lithuania was finished fourth in 3:47.75, while in sixth Ukrainian Mykhailo Romanchuk on 3:51.34 and still working his way back to best form after finally managing to leave his country to find shelter and training alongside Wellbrock and Märtens at altitude camp in the Sierra Nevada.
Last month at the Gothaer & Friends derby (Pokal) at swim home base in Magdeburg, Romanchuk raced for the first time since leaving Ukraine alongside Wellbrock and Märtens.
At the Tokyo 2020ne Olympics, Romanchuck claimed silver in the 1500m free behind Bobby Fiunke, of the USA, and ahead of Wellbrock, defending champion Gregorio Paltrinieri locked out in fourth.
Romanchuk found shelter and support in Germany with Wellbrock and his wife Sarah Kohler, the Olympic 1500m bronze medallist – and all of them were witness to a big breakthrough for Märtens when he clocked that 14:40.28 in the 1500m to celebrate a lifetime best by almost 7secs.
Stockholm and Berlin Qualifiers For International Racing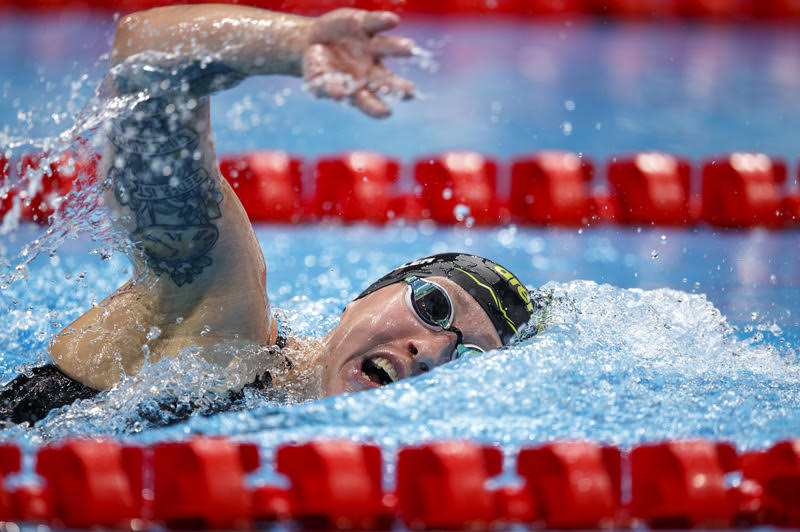 Sarah Kohler, now Sarah Wellbrock after her marriage to Florian when the couple returned home with prizes from the Tokyo 2020ne Olympic Games, gold and bronze for him, bronze for her, behind Americans Katie Ledecky and Erika Sullivan over 30 laps in the pool, is also in Stockholm for the four-day Open.
On Saturday, she took the 1500m with some ease, on 16:21.90, while Germany teammate Isabel Gose clocked 1:57.47 to top the 200m freestyle ahead of Israel's Anastasia Gorbenko, on 1:58.62.
In other action on Saturday, Erik Persson, Kungsbacka Simsällskap, pleased the local crowd with a 2:09.16 win in the 200m breaststroke after pulling away from Finland's Matti Mattsson down the last length, Mattsson's 2:10.27 fending off a late challenge from Matej Zabojnik, Czech Republic, on 2:10.40. Today, Persson took the 100m breaststroke in 1:00.65.
Greek visitor Apostolos Christou was not to be matched in the 200m backstroke, his 1:57.99 keeping at bay David Gerchik off Israel, the last man home inside 2mins, on 1:59.85.
In dash finals, Louise Hansson, Helsingborgs Simsällskap, topped the 50 back in 28.32 and Rasmus Nickelsen, Helsingør Svømmeklub, the 50 'fly in 23.42, a meet record.
Meanwhile, other notable swims at the Berlin Open included a 7:46.64 in the 800m free from Sven Schwarz (Waspo 98 Hannover), ahead of that event in Stockholm. In the women's 800m, Leonie Beck (8:29.96) and Lea Boy (8:33.50) raced inside the cut time for Rome 2022 Europeans.
David Thomasberger also stamped a ticket to Rome with a 1:57.13 in the 200m butterfly.
Sparring Practice For Sarah Sjostrom & Louise Hansson
Day 2 of the Open in Stockholm produced a crowd-pleasing 56.70 win in the 100m butterfly for 2016 Olympic champion Sarah Sjöström, Södertörns Simsällskap, in a tight tussle with Sweden teammate Louise Hansson, Helsingborgs Simsällskap, 56.89.
Hansson was back in the fray a little later for a 59.83 meet-mark win in the 100m backstroke.
In the 400m medley, 2016 triple Olympic champion Katinka Hosszu, of Hungary, took the win in 4:39.19 ahead of Israeli teenager Anastasia Gorbenko, 4:44.93, and Ukraine-born Viktoria Gunes, of Turkey, on 4:46.85.
Gorbenko later win the 50m breaststroke in 30.45, ahead of a comeback 30.57 from former dash World champion and Olympic and World champion over 100m, Lithuanian Ruta Meilutyte, who recently staged a 'bloody lake' protest against Putin's war on Ukraine. Sophie Hansson, Helsingborgs Simsällskap, was third on 30.85.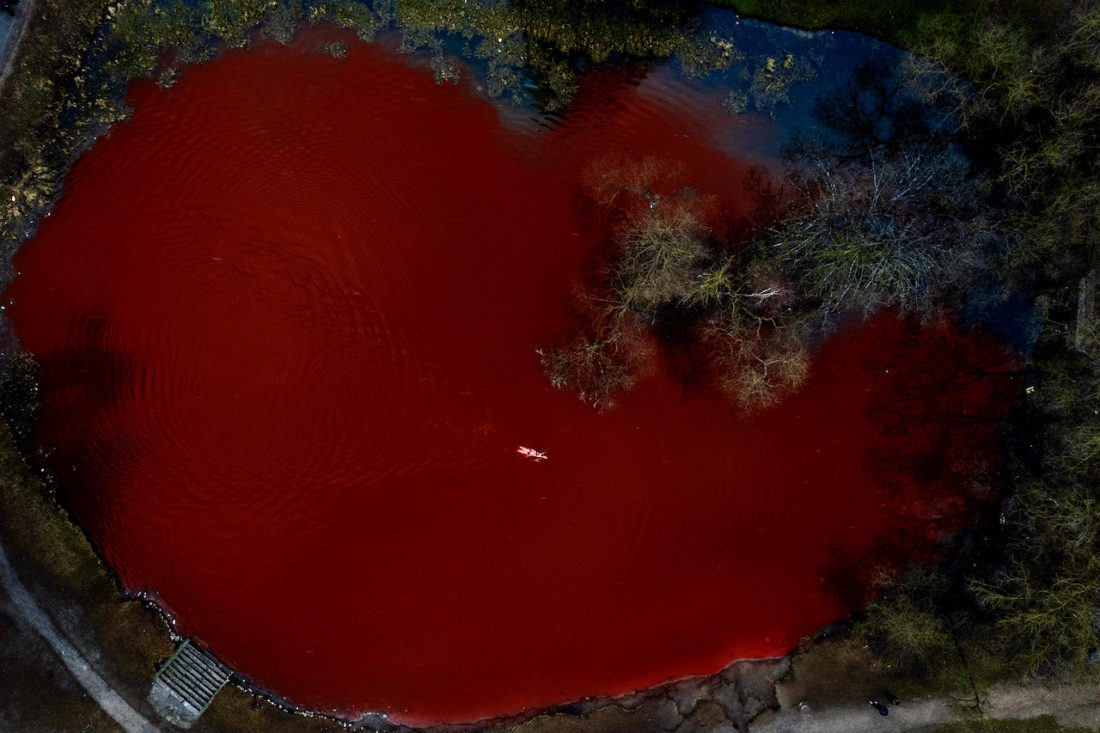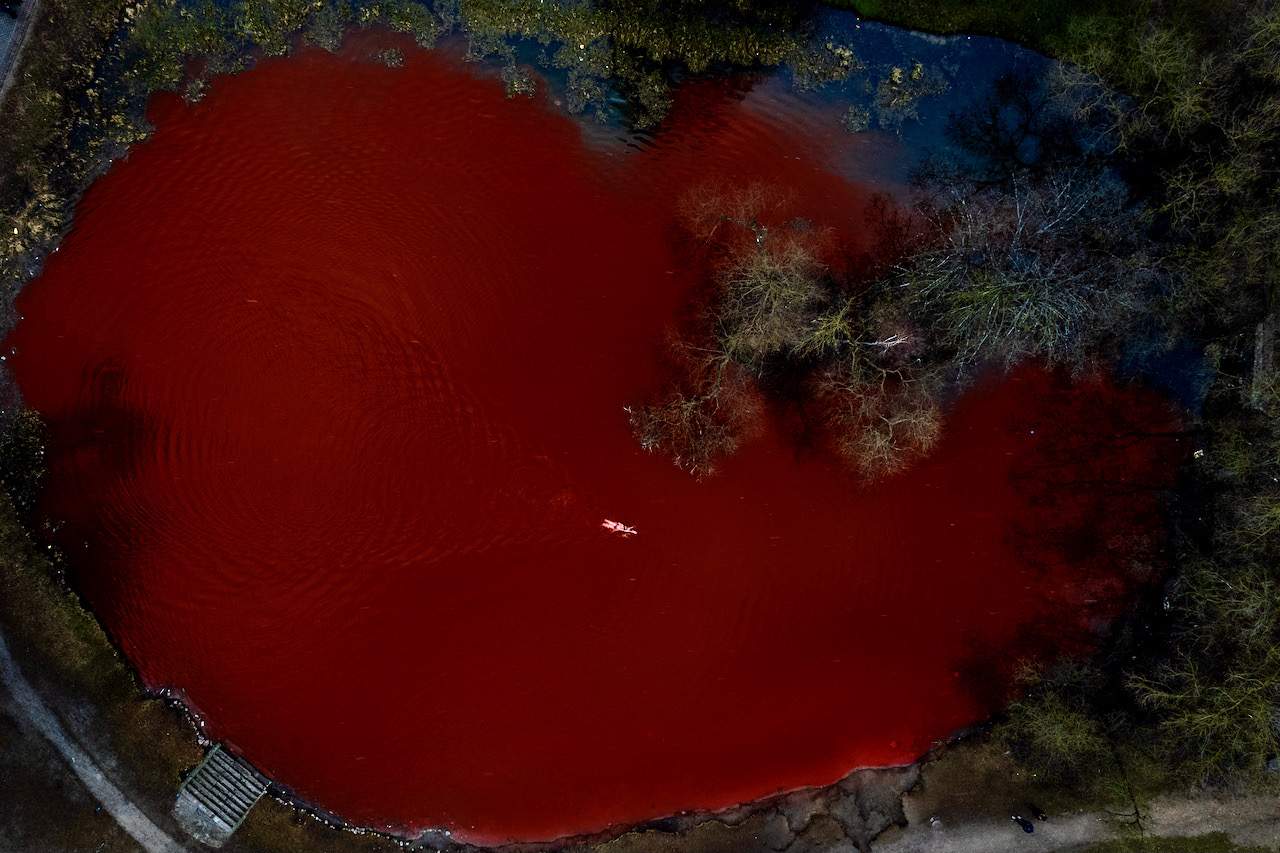 The men's 100m butterfly went to Estonian Daniel Zaitsev in 52.23 and day 2 came to a close with victory for Romanian Robert Glinta, on a meet record of 24.49 in the 50m backstroke ahead of Christou's 24.98,