Lobuzov, Sokolova & Podyakov Banned For 4 Years By New FINA For Historic Doping Positives Russia Hid As Old FINA Courted Putin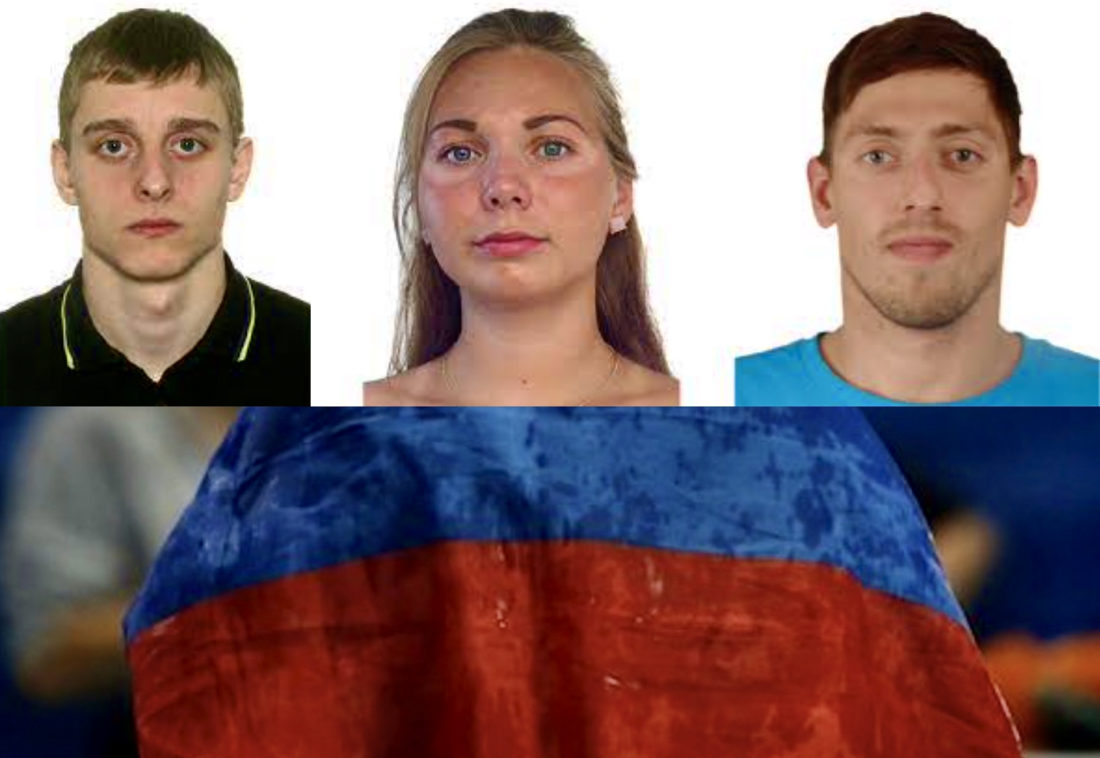 FINA has finally banned three Russian swimmers, among them at least two cases dating back to 2013 and said to have been known to FINA since 2016, linked to the scandal of RUSADA's concealment and manipulation of historic doping data that led to two whole-nation Olympic bans on Vladimir Putin's ambassadors in sport.
Olympian Artem Lobuzov, a Universiade relay champion in 2013, Alexandra Sokolova and Artem Podyakov and all retired. Their cases take the number of Russian aquatics positive doping cases to more than 35 in the past 12 years.
The concealed historic doping cases date back to 2013 at a time when Russia was courting FINA and FINA, led by Julio Maglione, as president, and Cornel Marculescu, as director, was courting Putin. Maglione, it has subsequently been revealed in court depositions in the United States, was very close to Putin.
Less than a year after the historic doping cases in swimming were among many more covered up by Russia as part of manipulation in what would be exposed as the biggest systematic doping scandal in Olympic sport since East Germany's State Research Plan 14:25, FINA granted Putin its highest honour, the FINA Order.
As a response to the Putin and Russian war on Ukraine, that FINA prize was stripped away this month by the global regulator, now under new management and leadership at the helm but not in the depths of volunteer executives there then and still there now, including Maglione in honorary capacity.
At the time, Russian aquatics had the worst doping record in the FINA realm, with 23 live positive cases. Those who noted that and criticised FINA's closeness to Putin were singled out to be "discredited" in a plan of action that came from a UK company asking FINA for $150,000 for four months of moves designed to counter critics on the way to Kazan staging the 2015 World Championships.
FINA is now in the throes of reform. Those damaged by the action in 2015, including SwimVortex and the work of this author, await an apology to this day from those responsible.
At the time of the Rio 2016 Olympic Games, FINA was handed files that named Russian swimmers said by the McLaren Report to have been linked to cover-ups and manipulation of data. It is unknown whether the names of Lobuzov, Sokolova and Podyakov were specifically spelled out in files sent to FINA as part of the independent investigation of professor Richard McLaren into allegations and evidence of state-sponsored doping in Russia.
Sokolova was specifically named in the McLaren files that listed the names of athletes and case codes said at the time to be linked to the manipulation and concealment of data.
Meanwhile, Maglione backed moves to allow all Russians back into the Rio Olympic Games, including a swimmer with two doping suspensions to her name at the time. At the times, McLaren recommended that all Russians be barred from the 2016 Games and the details of historic doping cases relating to individual sports were handed to the respective international federations, including FINA.
Now, Lobuzov has been handed a retrospective four-year suspension along with Sokolova and Podyakov. The bans are retroactive to August 25, 2021, the date that FINA opened their investigations on the cases, but the press release on Lobuzov does not include a full FINA Doping Panel report with specific dates and other details of the offence.
Lobuzov retired from racing in 2019. he was last home in semi-finals of the 200m freestyle, for 16th palace, at the London 2012 Olympic Games and helped Russia to a 10th-place finish in the 4x200m relay. In 2013, Lobuzov heaped Russia to silver in the 4x200m at World titles in Barcelona and gold in the same event at the Universiade later that same year. He also has 4×200 silver from the 2014 European Championships and from World short-course championships has gold in the 4×200 from 2016 and bronze from 2014. None of his medals are affected by the timing of his four-year ban.
The decisions for Sokolova, a bronze medallist in the 2012 FINA Open Water swim series, and Podyakov, a World Junior Championships silver medallist over 1500m freestyle in 2008, include full documentation of the proceedings. Both cases cite LIMS, the international database of the Moscow anti-doping laboratory at the heart of revelations of systematic doping, manipulation and non-compliance that led to two whole-nation bans.
Sokolova's adverse analytical finding stems from a urine sample collected by the Russian Anti-Doping Agency (RUSADA) in an out-of-competition test on November 25, 2013. The sample tested positive for furosemide, a banned diuretic agent. The positive was "falsely recorded" as negative by the IOC-accredited Moscow laboratory . FINA noted, in connection with the cases of Sokolova and Podyakov: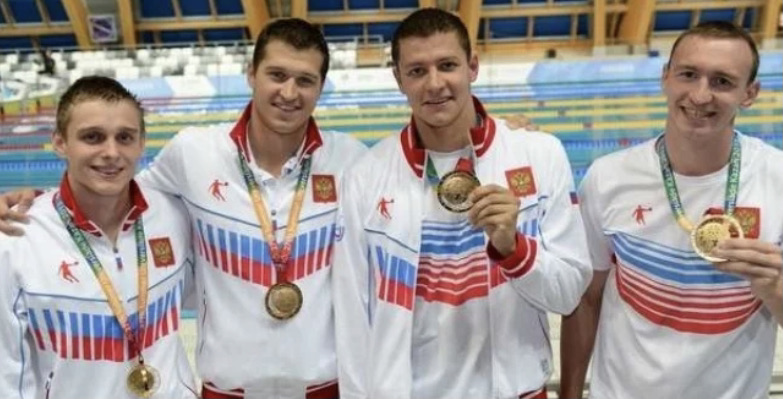 Moreover, the analytical documents from the analysis of the reportable AAF were selectively manipulated and data deleted to the betterment (protection) of the Athlete. In other words, analytical evidence that the Athlete was using Furosemide was destroyed and evidence that the Sample was 'negative' was created.

FINA – Lobuzov, left, with Russian teammates celebrating Universiade gold in 2013
Solokova, citing her 2015 retirement, declined to participate in the FINA disciplinary proceeding. Podyakov also declined to take part in proceedings in his case. He retired in 2016 after having been tested out of competition on November 23, 2013. Acetazolamide, a prohibited diuretic, showed up. The Moscow anti-doping lab failed to report the cases as an adverse finding.
Historic Doping Linked To Putin
Putin has presided over a systematic doping regime. The Russian president ordered a war on Ukraine last month, leading to sanctions that cover many realms and sectors, including sport. Russians and Belarussians have been barred from the FINA World Championships in Budapest this June.
Related SOS Coverage: