Li Bingjie Matches Own Asian Mark With 4:01.08 Win In 400m As Fei Liwei Leaps To 14:46 30-Length Best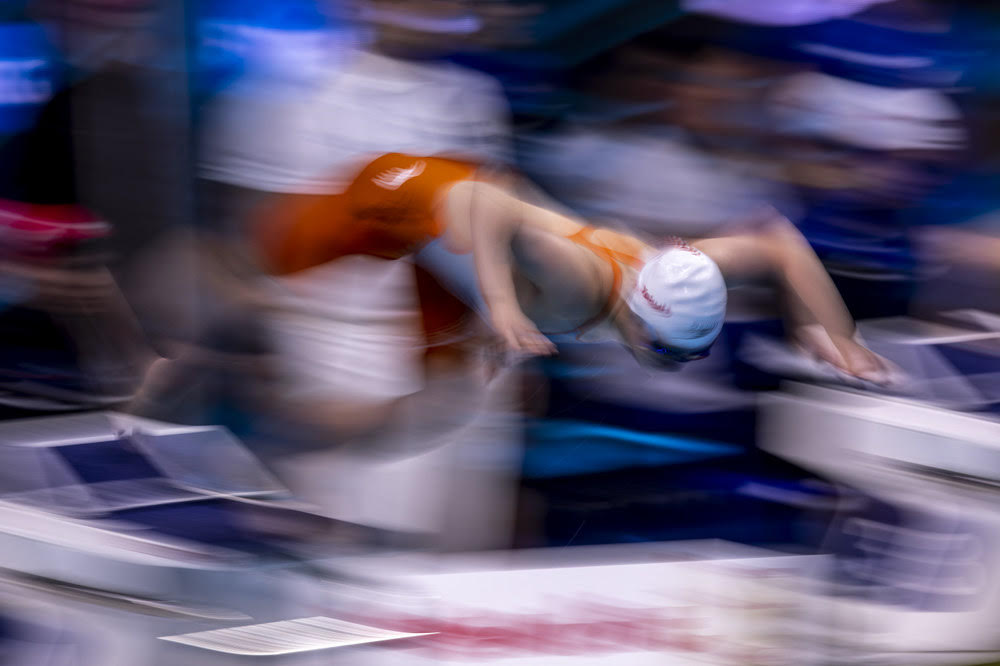 Asian records continued to feature at the Chinese Championships in Hangzhou, Li Bingjie the star of day 3 when she matched her own 4:01.08 continental standard at the helm of the women's 400m freestyle.
Day 1 witnessed a 47.22 Asian mark for teenager Pan Zhanle in the 100m freestyle, while day 2 saw Qin Haiyang, 24, leapfrog the 58s to join the 57sec club of 100m breaststroke speedsters Adam Peaty and Arno Kamminga with a 57.93 Asian standard.
Li went through each 100m in 58.33; 1:59.25 and 3:00.74 before she completed her winning effort with respective splits of 30.91 and 29.43 down the last two lengths. The battle for the minor spoils was tight, Ma Yonghui getting the touch over Yang Peiqi 4:05.92 to 4:05.98.
World record holder Sun Yang* is deep into a four-year suspension and second anti-doping penalty of his career, the men's 1500m free of that particular taint as Fei Liwei dominated in 14:46.59, travelling almost 2sec per 100m inside his personal best of 15:12.98 in 2021 aged 18.
His teenage years behind him, Fei, who dipped under 15 minutes at 14:59 several weeks ago, went through today in 1:55.61, 3:54.23 and 7:51.51 at the 200, 400 and 800m marks, his 500 splits an even string of 4:53.51, 9:50.65 and 14:46.59, which left him well ahead of the two he shared the podium with, Wang Ziyang, 15:09.14, and Zhang Zhanshuo, 15:11.34.
In other finals, Olympic 200IM champion Wang Shun took the 400m medley crown in 4:13.96 ahead of 15-year-old Zhang Zhanshuo, on 4:17.68 (after 4:21 in heats as fastest qualifier), and Tao Guannan, 4:17.68.
Other finals:
Women 200 back
Peng Xuwei 2:07.11
Liu Yaxin 2:10.03
Wang Xinyi 2:11.26
Women 100 free
Cheng Yujie 53.26
Yang Junxuan 53.87
Zhang Yufei 53.95
Wu Qingfeng 54.03
Zhu Menghui 54.60