Leon Marchand Rattles 200 Breaststroke WR With 2:06.59 In Rennes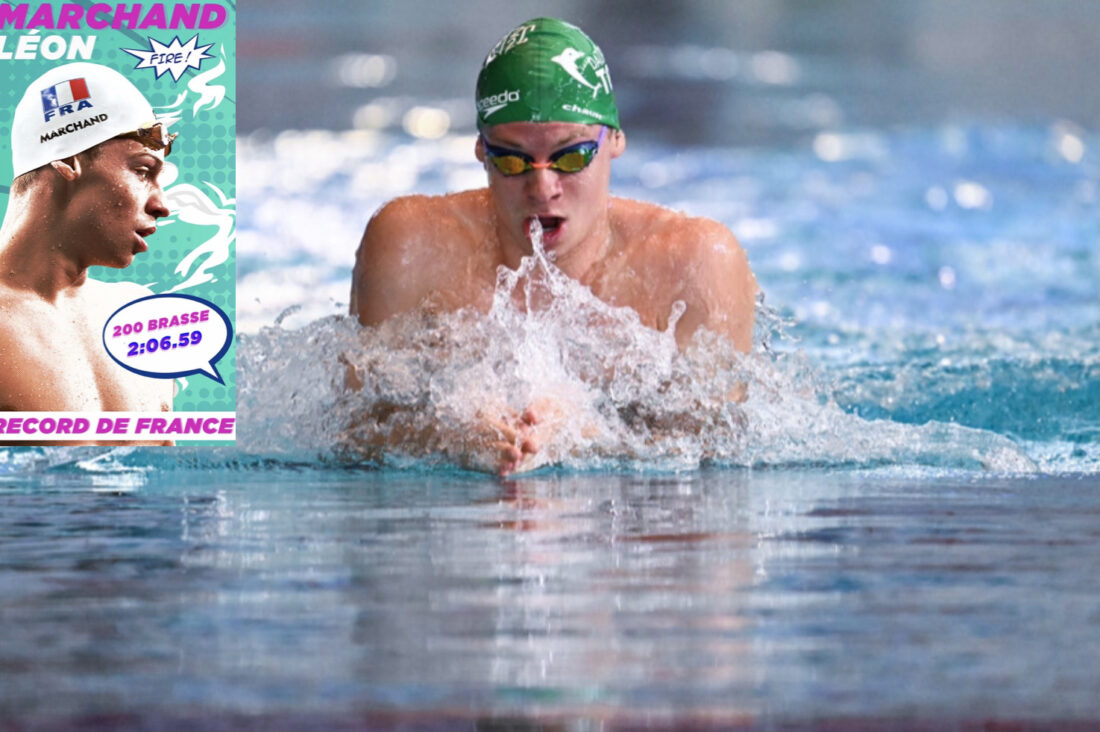 Léon Marchand rocketed to a 2:06.59sec French record over 200m breaststroke on the first day of French Championships in Rennes this evening.
Fourth-fastest all-time, Marchand's crushing of his 2:08.76 French record is the latest heavy hint that Arizona coach Bob Bowman will go down as the mentor who not only helped Michael Phelps on to the World record books but played a part in the confining to history the most phenomenal bull run in Olympic swimming history.
Phelps's 4:03 global standard in the 400m medley has survived since 2008 but Marchand, the World champion since last year, looks likely to be the swimmer who takes down the last remaining solo World record still in Phelps' grasp.
Budapest 2022: Leon Marchand Chases Down Phelps World Record With 4:04 Global Textile Best As France Relishes Golden Prospect For Home Paris Olympics
Of course, the race in Rennes this evening delivered a delight in its own right: the 2:05.95 World record of Australian Zac Stubblety-Cook is a stroke and a stretch to the wall away. Only Anton Chupkov, of Russia (2:06.12) and Shoma Sato of Japan (2:06.40) have ever swum faster over four lengths breaststroke.
Racing for Dauphins Toulouse, Marchand raced inside World-record pace until the last length, Stubblety-Cook's signature fast-finish to the fore. The splits compared:
28.89; 1:01.02 (32.13) 1:33.70 (32.68) 2:06.59 (32.69) Marchand, Rennes, June 2023
29.43; 1:01.89 (32.46) 1:34.32 (32.43) 2:05.95 (31.63) WR Stubblety-Cook, Adelaide, May 2022
Marchand's season bests since 2019:
2023 2:06.59
2022 2:11.76
2021 2:12.61
2019 2:12.17 European Junior Championships
Closest to him was Marc Antoine, on 2:09.68 and also inside the qualification standard for a berth on the French team for World titles in Fukuoka, Japan, next month.
Marchand topped the bill on a fast and promising first sessions of finals at the championships in Rennes: