Léon Marchand Makes It Three Tickets To Tokyo Battles By Rattling Stravius' French 200IM Standard In 1:58.03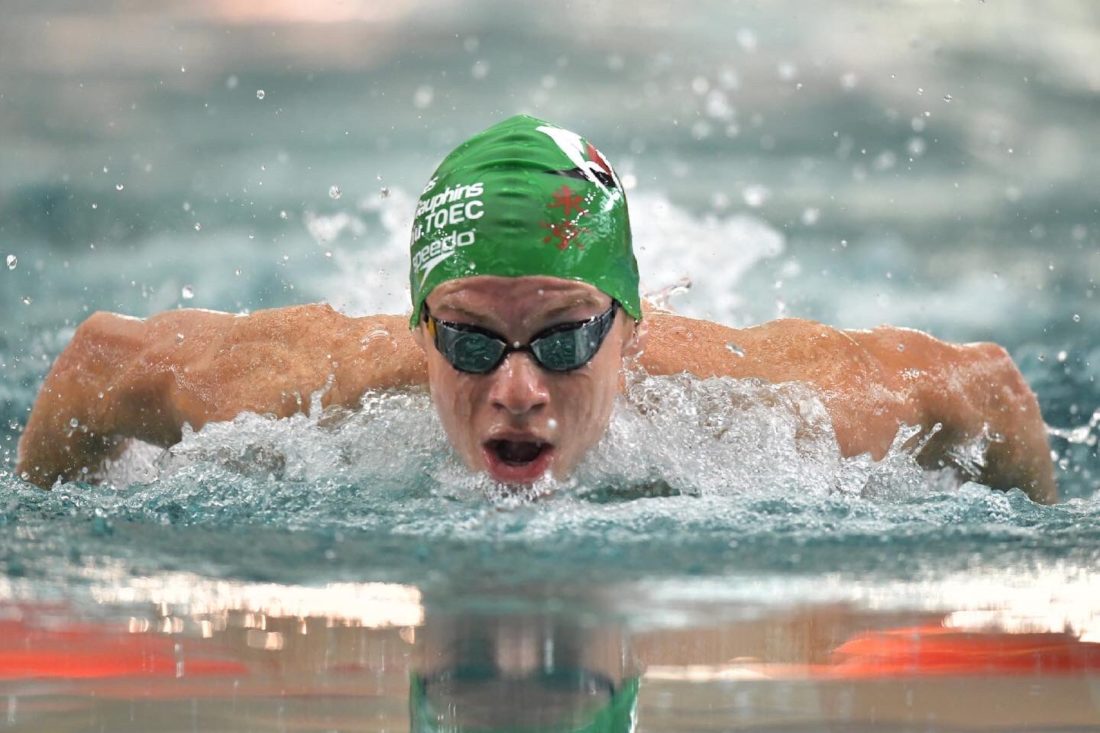 Léon Marchand completed a breakthrough French-Championships and Olympic trials campaign in Chartres today with a national-record-rattling 1:58.03 victory over 200m medley that delivered a third event to there schedule of the 19-year-old heading to Tokyo for his debut Olympic Games next month.
In other events, Marie Wattel and Mélanie Henique raced inside the Tokyo cut for the 50m freestyle and their Marseille teammate Mehdy Metella checked into the 100m butterfly, solo and medley relay as the last to confirm his qualification for the French Olympic team and the last champion of the meet in Chartres.
The son of Xavier Marchand, 1998 Wolds silver medallist over 200IM, and Celine Bonnet, who raced for France at the 1992 Olympic Games in Barcelona, Léon Marchand has enjoyed a week of grand progress and celebration in Chartres, courtesy of a 4:09.65 over 400IM, good for third in the world so far this year, a 1:55.40 in the 200m butterfly, the second-fastest ever by a Frenchman in textile suit, and a career high of 1:58.03 in the 200IM today just 0.14sec shy of the French record.
That stands yet at 1:57.89 to Jeremy Stravius after he posted the time at nationals in 2013. The mark looks vulnerable as Léon Marchand enters his first summer as a senior France team member and Olympian. It was on Golden Tour in Marseille this year that the unrested Marchand gave a hint of the progress he was making when he clocked 1:58.97 in the 200m and 4:14.97 in the 400m medley.
Pre-pandemic, at the 2019 European Junior Championships, Léon Marchand claimed bronze in the 400IM in 4:17.22 and finishing fourth in the 200m in 2:01.14 after a best time of 2:00.66 in the semis.
Now, he's heading to Tokyo to see what damage he can do, a sub-4:10 in the 400m medley at 19 the time and place where he poses the biggest threat to the established and experienced.
In the 200m, Léon Marchand is not yet in the pace club of those gunning for the Tokyo final, though in Chartres today, he finished ahead of 2019 Worlds silver medallist Jeremy Desplanches, of Switzerland and Olympic Nice, in preparation for the Games and on 1:59.23 ahead of French team qualifier on backstroke Mewen Tomac, on 1:59.75, just shy of the A cut of 1:59.67.
And then after Tokyo, Marchand junior is committed to a college career at the Sun Devils in Arizona, where he will work with coach Bob Bowman, mentor to Michael Phelps (among others).
Women's 50m freestyle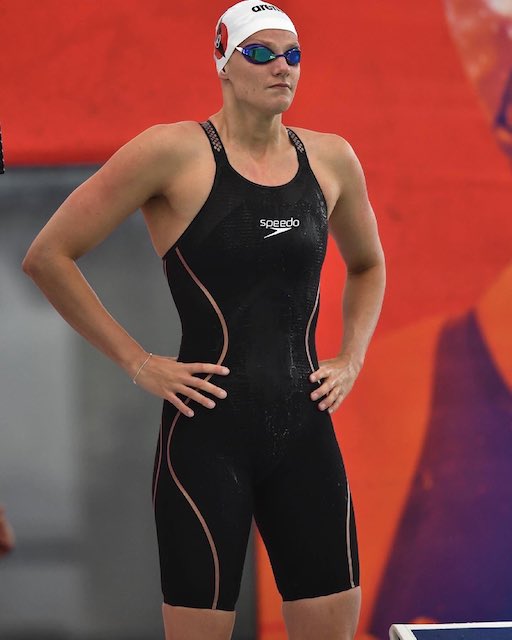 Marie Wattell, recently based at Loughborough University, got her hand to the wall in 24.54, 0.03sec ahead of Marseille teammate Mélanie Henique, third place to Nice's Charlotte Bonnet in 24.78, also inside the target time, though the berths by then were full. International Swim League big-point scorer Béryl Gastaldello made it four under 25 in the domestic dash, on 24.97.
Men's 100m butterfly
Mehdy Metella was out in 23.88 and home in 26.99 for a 50.87 victory – third in the world so far this year – ahead of Marseille mate Nicolas Vermorel, on 52.52. The bronze went to Stanislas Huille, Versailles, in 52.86, with member of the France 4x100m free crew Charles Rihoux, of Nice, also inside 53, on 52.95.
The FFN continues to roll out artwork of its Olympic qualifiers. Here are two more, Metella, younger brother of Malia Metella (Olympic silver, 50m free, 2004; Worlds silver, 100m free, 2005) and fellow Marseille sprinter Florent Manaudou, whose partner is Pernille Blume, a fellow 50m free Olympic champion, and whose sister is Laure Manaudou (Olympic champion, 400 free; silver 800m free; bronze, 100m back, 2004; Worlds Gold 400m free, 2005 and 2007; 200m free 2007; World record holder 200, 400 free and the woman who in 2006 on 4:03.03 took down the 4:03.85 400m free world standard that had stood to Janet Evans since the Seoul 1988 Olympic Games).