LEN Integrity Hotline Needs A Sharper Tone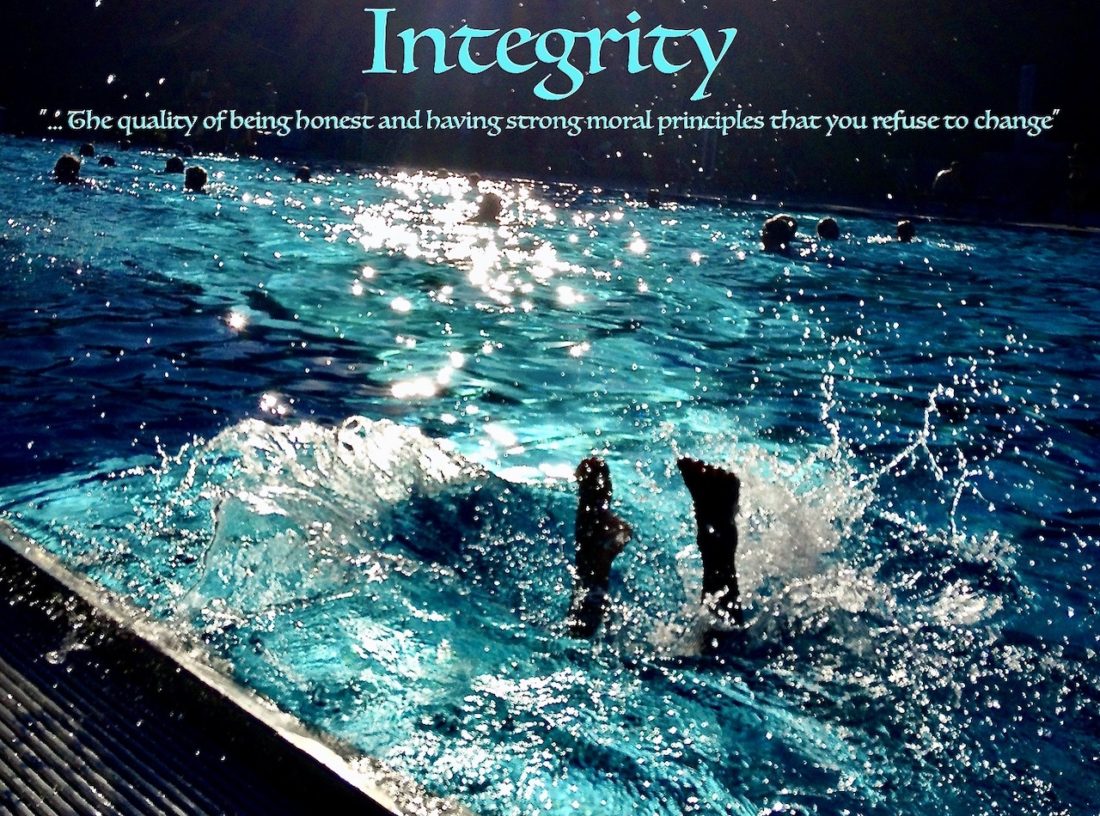 Editorial – When LEN, the European Swimming League, launched its Integrity Hotline service today, a news story would have been the obvious response, in usual circumstances.
In this case, a news story straight from LEN's short statement would have made little sense because of the number of questions raised by a lack of information and clarity. The new hotline needs a sharper tone if trust is to be where it needs to be: 100%.
That is an essential requirement for anyone seeking to find the courage to report wrongdoing in their backyard, so to speak. The aquatics community is a small world, relatively speaking. Confidential reporting and clear firewalls between integrity unit and those who may be the subject of complaint are crucial.
LEN launched its hotline with very little information and without providing details of a service that whistleblowers would find essential when looking for guarantees that their identity and the evidence they may submit for inquiry, which may well include source material, would not end up in the hands of the very people that are the subject of their complaint.
Let's be clear: there is no suggestion that Quest Global Ltd is not the competent operator of a service long overdue in European swimming: indeed, there's good reason to believe that Quest is a competent organisation and that the folk who work there are also well qualified to carry out the work required.
However, when the journalist, the would-be reporter of matters raising concerns , the potential whistleblower wishing to report on matters directly related to governance figures in positions of authority, cannot find the answers to questions left hanging, the link to the reporting process is the obvious place to start.
And that's where the questions begin to flow, in part because of the language used on the very first page of the reporting website that whistleblowers would turn to. It is at that first port of call that language needs to leave no doubt in the minds of those who find the courage to expose wrongdoing. Such people must be able to feel confident that there is no risk of their identity falling into the wrong hands.
They need to know that there is a big firewall between the integrity outfit investigating and the governing body that may be the subject of complaint; they need to know that there is no chance of influence being brought to bear on any investigation that Quest may take on nor, indeed, any influence over what can be investigated and the manner in which it can be investigated.
Anyone a little lost with that thought need only consider this: in investigations past, in which coaches have been called to account after allegations of bullying have been levelled, questions have been raised because an investigator has indicated that pressure was brought to bear on the manner in which inquiries were made, on the timing of interviews and the flow of information, when and who was able to see evidence and the details of a full report, sometimes translating to the alleged not being given the information required to provide adequate response and sometimes not being given the full report, not even a reacted version to protect the identities of individuals, even though they were the one being sanctioned, and sanctioned to the extent that they might have been left unemployable.
Many are the circumstances where the slightest influence of a governing body in any investigative process involving or in need of involving governance figures could taint an entire process and lead to loss of trust in the very process that relies on high levels of confidentiality.
Here is what we learn on the landing page where the reporting process starts:
"Welcome to the Integrity Reporting Hotline of European Aquatics (LEN), a service provided by Quest Global Limited (Quest), experts in sports integrity, governance and investigations".
The integrity reporting hotline is that "of" LEN. There is no mention of the word "independent". Those two positions need changing to provide the required cast-iron guarantee and avoidance of doubt where doubt is the last thing such a service should ever wish to encourage. The hotline service must surely be described as the "independent hotline service requested by LEN on behalf of its membership".
That is all the more important given the first stage of a seven-point reporting process that starts below a short explanation of the online service. It reads:
Do you wish to remain anonymous? Yes or No
And then there is this clarification:
Please note that if you tick yes, it may be difficult to follow up reports, confirm details, corroborate evidence or investigate further on any reports.
Now, it could be that Quest means "do you wish to remain anonymous to anyone, including Quest, in this process'. If so, that must be made clear. Anyone wishing to report allegations of abuse, cheating, governance corruption and so on, may well also wish to remain anonymous as far as all other parties relevant to the case are involved, while being happy to have their identity know to Quest, on strict understanding that Quest is entirely independent of and under no influence from LEN, for example.
Among other questions I would have if I intended to report misconduct in governance or in related realms and roles of guardianship and stewardship in performance sport are:
what procurement procedures were followed on the way to hiring Quest? This would not be to question the abilities or suitability of Quest, rather it would be to help whichever outfit ended up running the LEN integrity hotline. The narrative of how much trust we can all have in such processes relies on providing as much information as possible about the service and service provider and its relationship with the governance structure, and that from the get-go.
where are the whistleblower policies and protocols that dovetail into the process; which rules are pertinent to the integrity hotline as far as LEN and its constitution are concerned? This is the place the LEN website where such things need to be set out very clearly but they are simply not there.
what are the terms of reference and what can be complained about? (are there any limits or red lines?)
do those cover the highly relevant issues raised by David Howman, head of the Athletics Integrity Unit, in this interview with SOS?
what responsibilities, in rules and the constitution, do guardians and stewards have when it comes to integrity?
what assurances are there that no-one in the governance structure is involved in any tier of the reporting and investigative process?
Given that the website and email below mentions "Europeanaquatics", is there an assurance (and can you point me to it) that no-one at LEN is able to see any details sent to and exchanges with the integrity outfit?
Here are the relevant details as set out in the LEN press release:
Integrity Reporting Hotline: Integrity Reporting Phone: Integrity Reporting Email:
https://integrityunit.com/europeanaquatics
+44 20 7034 3405
europeanaquatics@integrityunit.com
It is hugely important that LEN and Quest make the reporting lines and relationship between the governance structure and the integrity hotline and process much clearer than the following release sets out. The questions put to Antonio Silva on the eve of the election of a new LEN Bureau but never answered highlight the paramount need for transparency and clarity when launching an integrity hotline against a backdrop of a reform process at FINA, the global regulator, that included Silva voting just last December for a policy that insisted on an end to a "no communication communication" strategy with the media.
Integrity units and hotlines are all very well but in the absence of proper protocols, clearly set out, that leave would-be-reporters with 100% confidence in the process, they are no more than public relations exercises. Which leaves us to this short press release lacking a great deal of meat on bone:
LEN Integrity Hotline – Press Release In Full
European Aquatics launches Integrity Reporting Hotline
The European association for the sport of aquatics, LEN, has established an integrity partnership with external sports ethics, integrity, and governance experts Quest Global Ltd.
Any ethical wrongdoing in the context of European Aquatics, as it pertains to suspected breaches of relevant LEN policies and regulations, can be reported in any language for independent assessment and analysis by our external experts, as well as a response within 48 hours of reporting. Confidentiality is guaranteed by Quest Global Ltd.
LEN President Antonio Jose Silva said: "As integrity and good governance are key pillars of the new LEN Bureau strategic plan., I'm delighted to welcome this new initiative which, like the recent agreement with SIGA, shows that European Aquatics is determined to have independent oversight on key areas of activity. Our stakeholders, and especially our athletes, now have the possibility to raise any concerns about Integrity in a timely and confidential way."
Integrity Reporting Hotline: Integrity Reporting Phone: Integrity Reporting Email:
https://integrityunit.com/europeanaquatics
+44 20 7034 3405
europeanaquatics@integrityunit.com