Leigh Nugent – Mental Health Issues Driving Coaches Out Of Sport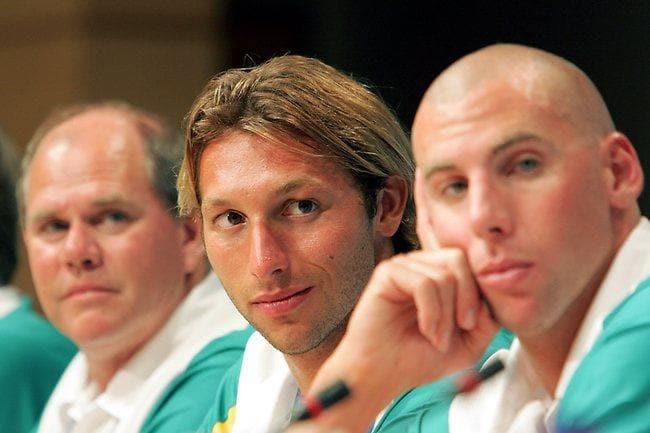 Mental health issues are driving coaches out of sport, says Leigh Nugent, Australian Olympic head swimming coach and mentor.
Nugent spearheaded Australia's successful Athens 2004 Olympics campaign in the wake of the Dolphins toppling the USA on gold count at the 2001 World Championships under Don Talbot's guidance. It was the height of a new golden era in Australian swimming, with Ian Thorpe and Grant Hackett the latest flag bearers of Dolphin freestyle dominance.
In the depths of success, a mental health crisis was taking shape, one founded in the pressure cooker of world-class and club sport that afflicted athletes and coaches alike.
The problems faced by athletes are starting to get much more attention but the burnout and related issues that affect coaches and coaching, a profession cursed with a high rate of divorce and broken families, have attracted less attention in media and in the governance of sport.
Back in 2012, when Australia slipped down the medals table in the Olympic pool in London and a "toxic culture" was cited by an inquiry into what went wrong, athletes and coaches copped it. Similar exercises have been conducted in other parts of the world, coaches often the fall guys, while Teflon-coated governors survive the ride as if they carried no responsibility for what unfolded on their watch. Swimming has endured such things for decades at international and national levels.
Nugent was in charge at London 2012, just as he had been in 2004. Different outcome; different issues – and not all of them understood as well as they might be, even to this day, which, as one senior coaching source put it, is "unsurprising given that those brought in to conduct inquiries know far too little about performance sport that they would need to know to judge and make useful recommendations for change".
Now 68, Nugent is head coach of the South Australian and West Australian programs and this week welcomed an initiative #lookafteryourcoach program unveiled by the Brisbane-based M5 Management aimed at the mental well-being of coaches across all sports.
The campaign encourages anyone who plays sport at all levels to think about the coaches who make their sport possible, to consider the sacrifices they make, and say 'thanks' for their great contribution.
Back in 2014, SwimVortex highlighted the negative and life-changing consequences of the kind of pressure coaches feel at the pointy end of business a report from the World Aquatics Development Conference in Lund, Sweden, highlighting the significant academic research of Marte Bentzen, of The Norwegian School of Sport Sciences. [LINK to a file that replicated that article alongside related material on World Mental Health Day 2020]
M5 director and the brainchild behind #lookafteryourcoach, Phil Stoneman, says that in the course of day-to-day operations, athletes, coaches and support staff all suffer from poor mental health and in some cases, burnout.
It has met with enormous reaction from athletes and coaches around the world. Says Stoneman: "In 2018 we started talking regularly to our wide network about levels of coach wellbeing and the feedback reflected a common theme. Yes, it is a serious issue that needs attention and we love the concept of caring for coaches. We researched further and found a large amount of international and Australian research on the subject.
"The campaign is simple, in order to put the mental health of coaches across Australia on the agenda, M5 is asking the sporting community to acknowledge one of the most important roles in sport and the wider community the role of coach."
Nugent bought into the initiative alongside his fellow Australian Swimming and Teachers Association (ASCTA) Life Members and former Olympic coaches Laurie Lawrence and Bill Sweetenham who are also supporting the cause.
Recently elevated to Life Member status at Swimming Victoria, Nugent said: "The true extent of over work, stress, anxiety, depression and associated health issues would not be known amongst the coach population, because it is generally accepted that if they choose to coach it goes with the job and they will cope and not succumb to such conditions.
"It is true that coaches receive accolades when a team or individual has success but it is more often the case that they receive criticism and negative accusation for perceived absence of success. The simplistic view of success is winning and all other outcomes are failure (which is far from fact), for which the coach is more often than not blamed. It is becoming increasingly common for coaches of children to be inappropriately challenged and more often than not abused by the ill-informed modern day parent. This type of unacceptable behaviour I'm sure, is leading to mental difficulties for our coaches, with the effect of driving them out of coaching and the sport."

Nugent says that is where M5 comes in: "Here here to M5 … the plight of sporting coaches has long been over looked in the mental and physical wellness space and it is gratifying that M5 is waving the flag of recognition and support in this circumstance."
ASCTA CEO Brendon Ward acknowledged that Swimmers (Athletes) often spend more time with their coach than family or friends.
"Coaches are extremely important and influential in the development of athletes from a technical and personal perspective," said Ward.
"They provide advice, knowledge and skills on well-being, leadership, time management, focus, discipline and many other life shaping aspects. In many cases the relationship between coach and athlete is very one sided with the coach giving so much, and the athlete taking and receiving. So, who looks after the coach? Who values their passion, commitment and professionalism?"
He added: "#lookafteryourcoach is such an important initiative to remind athletes, parents, administrators and officials to take care of the person who takes care of so many others. I strongly encourage people to get behind this campaign, recognise the efforts of their coach and ensure they are being cared for."