Kristof Milak Leaves Long-Time Coach Selmeci In Shift To Kapas Mentor Virth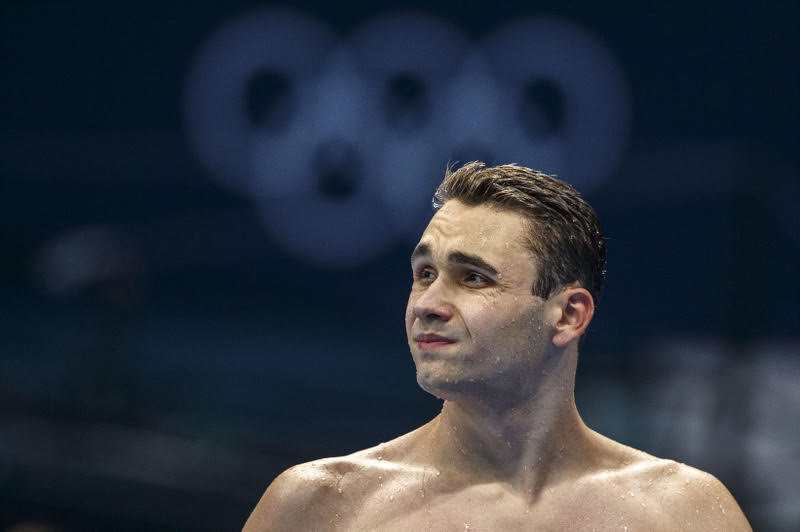 Kristof Milak, the Olympic 200m butterfly champion in a Games record in Tokyo, has switched coach, leaving behind his long-term mentor Attila Selmeci in favour of working with Balazs Virth, guide to Hungary's other 'fly World-title holder Boglarka Kapas and a member of the coaching team that worked with former Olympic and World 200m breaststroke champion Daniel Gyurta.
Milak, who also claimed silver in the 100m butterfly at the Tokyo Olympics in a 48.65sec European record, is said to be moving on from Selmeci, the man who guided him to the World 200m crown in 2019 in a time inside the World record held by Michael Phelps for a decade.
At times heated, the relationship between master coach and star pupil has finally hit the rocks, a source in Hungary explaining that the generation gap between mentor and a boy who became a man in the past few seasons is too great.
Selmeci has talked openly about the challenges and several clashes he has had with Milak. The coach stated that few others would have been able "to tolerate what I've been through with Milak in recent years".
Virth, who led Gyurta to the 2013 200m breaststroke title when chief Sandor Szeles fell ill, coaches Kapas and two young freestylers who were members of the Hungarian 2019 junior World Championship team, Gabor Zombori and Laura Veres.
Veres, 15, is tipped to be Hungary's next swim sensation. She was a member of the Hungarian 4x200m freestyle quartet that took silver at the European senior Championships in May this year.
From the Archive:
When Milak Passed Phelps On The Clock – July 2019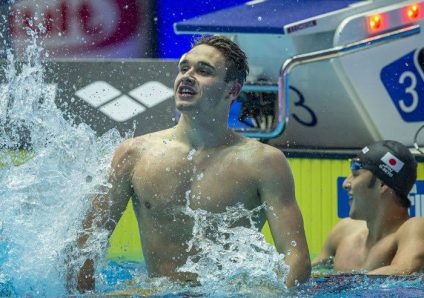 Plaudits from Michael Phelps, praise from Bob Bowman, hats and 'everything else' off from Chad Le Clos for the stunning speed of Krístof Milák.
Then there's coach Atilla Selmeci, who wants to keep his charge's feet on the ground and broad shoulders to the wheel after watching his charge fly to a 1:50.73 world record inside the pioneering pace of Phelps over 200m butterfly at Rome 2009 in half a shiny suit.https://www.youtube.com/embed/oh-QnnCbLz8?feature=oembed
Assuming the trajectory that has been travelled of late by teenagers Kristof Milak and Gianluca Urlandocontinues apace over the coming year, the Tokyo 2020 Olympic Games could witness an almighty 200m butterfly battle in a race below 1min 50.
Here in Gwangju, Milak is a world champion and will forever be known as the man who ended Phelps' 18-year reign at the helm of global 200m butterfly pace.
Urlando, of the United States, is neither here nor inside the pace of his fellow and the famous American but on a 1:53 several weeks back in the calm of local waters, the 17-year-old talent laid down a marker for his ambitions and potential at Olympic trials next year.
There is a sense of a changing of the guard in Gwangju, Ariarne Titmus, Maggie MacNeil and now Milak among those reminding established stars, punters, tipsters and all who care to see that time waits for no man nor woman on the conveyor of sporting progress.
Selmeci has been Milak's coach for the past few years since he sat a young teenager down to have a chat about what it would take if he wanted to unlock the best butterflyer in him.
Today, a few years on, past milestones such as a 1:53 for the World Junior gold at 16 and a 1:52 that made him the fastest teenager in history in 2017, Milak hunted down a crown only to land an aquatic Kingdom.
The splits and the quotes that follows speak volumes:
24.66 52.88 (28.22) 1:21.57 (28.69) 1:50.73 (29.16) Milak 2019 WR
24.76 52.88 (28.12) 1:21.93 (29.05) 1:51.51 (29.58) Phelps 2009 WR (in shiny by the GOAT, whose coach, Bob Bowman, brought on the deadline for the suits to be sunk on January 1, 2010)
In textile, Phelps' tour de force was a 1:52.09 from a soaring, searing swim at Melbourne 2007 when the Fifth Stroke – dolphin driving off blocks and walls – changed the game.
Asked if records came as a surprise, Milak said: "I didn't really expect to break the record but I was prepared for it. It's now going to be much harder to set a new personal best."
What did Selmeci think of the history that had just unfolded? He was in two minds.
"Of course, this is something to celebrate," said Selmeci.
"But it changes everything. At home, now, he will be in the spotlight. People will want to know more about him and make demands on his time."
Time that needs to be spent on getting the job done if they are to convert this golden day into another a year from now in Tokyo.
Milak, from a "family of modest means" is said by Hungarian journalists to be a "boy who thrives on being a favourite". His mother, a teacher, drove him 100-mile round trips to and from training throughout much of her son's youth.
"At 19, he needs a lot of convincing, persuading," Selmeci tells me through an interpreter. He'd sat a young teenager down a few years ago and told him what might be if he put the work in: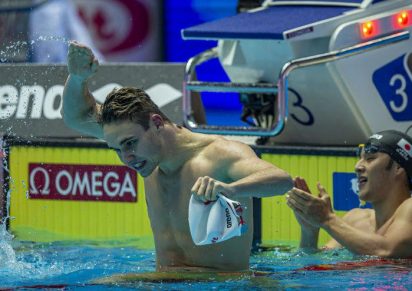 "I told him 'believe me, its's a lot of hard work but you have to do it. You will have the rewards if you do the work – but there's no way round the work'."

"Now, well, he's in the spotlight and I must go home, get out the good old notes I inherited from Széchy and understand what we must do next, how to reshape the preparations. Every season is different anyway so we wouldn't just copy what we've done before. We have to build on it anyway."

Kristof

Milak – Photo Courtesy: Patrick B. Kraemer
Milak was a talent and promise before today, said Selmeci, "but from today, it will be very different. We need to adjust to the new circumstance and take care with that."
It has not always been plain sailing with Milak, he suggests. "He has always been a young man who asks questions, he wants to know what and why. He has his ups and downs and I want to push him to his limits and he doesn't always want to go there."
He went there and beyond today but Selmeci did not get excited until the clock confirmed what he thought beyond reach even as Milak sped home down the last lap. Surrounded by Hungarian coaches screaming 'it's a world record', Selmeci kept saying 'no, no…'. Rome was a time of no fatigue, no fall off at the end of races.
Even so, a yes followed.