Kliment Kolesnikov & Evgeny Rylov Set For Rattling Russian Backstroke Battle, National & European Records At Stake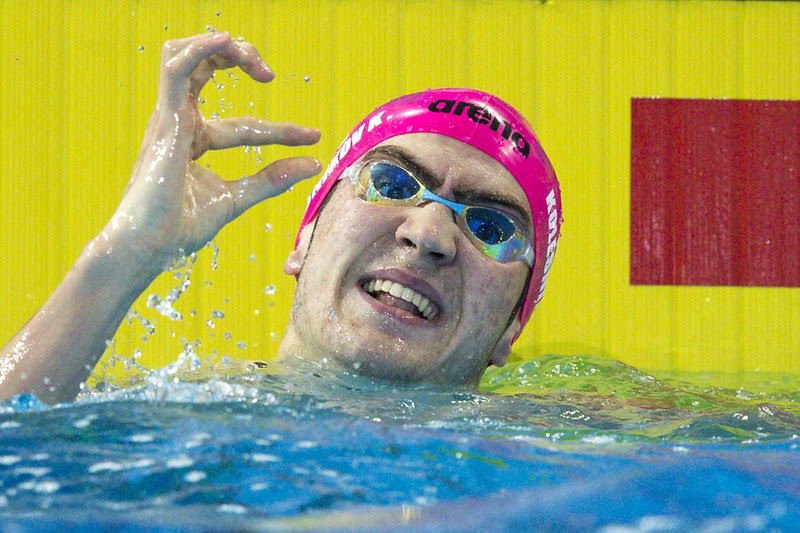 After matching Evgeny Rylov's 52.44 solo-race best in morning heats of the 100m backstroke at Russian nationals, Kliment Kolesnikov snapped the snap this evening in semi-finals in Kazan, with a 52.42 after watching Rylov go 52.74 in the first semi.
The Russian record is listed as 52.44 at the Championships. That is also a European record but is not the fastest time ever by a Russian nor a European. Confused?
Rylov, the World 200m champion who also took silver in the 100m at the Gwangju 2019 global gathering, holds the fastest Russian time ever at 51.97, which he clocked leading Russia's 4x100m mixed medley relay to fourth in Gwangju. Third through to the Russian showdown and hunt for tickets to the Tokyo 202One Olympics was Grigory Tarasevich, on 53.26.
The rule on mixed relays, in which Rylov clocked 51.97, is that no times can count for World records. However, domestic bylaws allow such times to be counted as National records. It appears that Russia follows the FINA rule on world records (there because genders cannot race in the same water in solo events): assuming the start lists in Kazan mirror the Russian record of records, then Kolesnikov today matched and then broke the standard, on 52.44 and 52.42 but did not race the swiftest 100m time ever by a Russian man.
All of that said, the stage is set for a thunderous final, one that may end with Russia joining the United States in the club of nations with two swimmers inside 52sec over 100m backstroke, Olympic champion Ryan Murphy the World record holder on 51.85, Aaron Peirsol, the Olympic champion of 2004 and 2008 on 51.94 from his day. Rylov's best is all-time No4, regardless of whether it is a record or not, with China's Xu Jiuyu, World champion, on 51.86 at all-time No2.
Russian swimmers will be able to compete in Tokyo but they will not be representing Russia nor able to wave the Russia flag, as a result of a World Anti-Doping Agency (WADA) and IOC ban on Russia as a result of the ongoing doping scandal that has engulfed Russian sport for the past seven years. WADA imposed a four-year ban, the Court of Arbitration for Sport (CAS) reduced that to two years, leading to WADA expressing its disappointment.
There was a changing of the guard in the women's 400m freestyle as Anna Egorova demolished the Russian record with a 4:04.10 victory and ticket to Tokyo after a battle with Anastasia Brypichnikova, who claimed silver in 4:06.26. The Russian record had belonged to Veronica Andrusenko (nee Popova) at 4:0601 since 2019. Today, Andrusenko finished third in 4:11.57.
Egorova's splits: 58.87; 2:00.82; 3:02.97; 4:04.10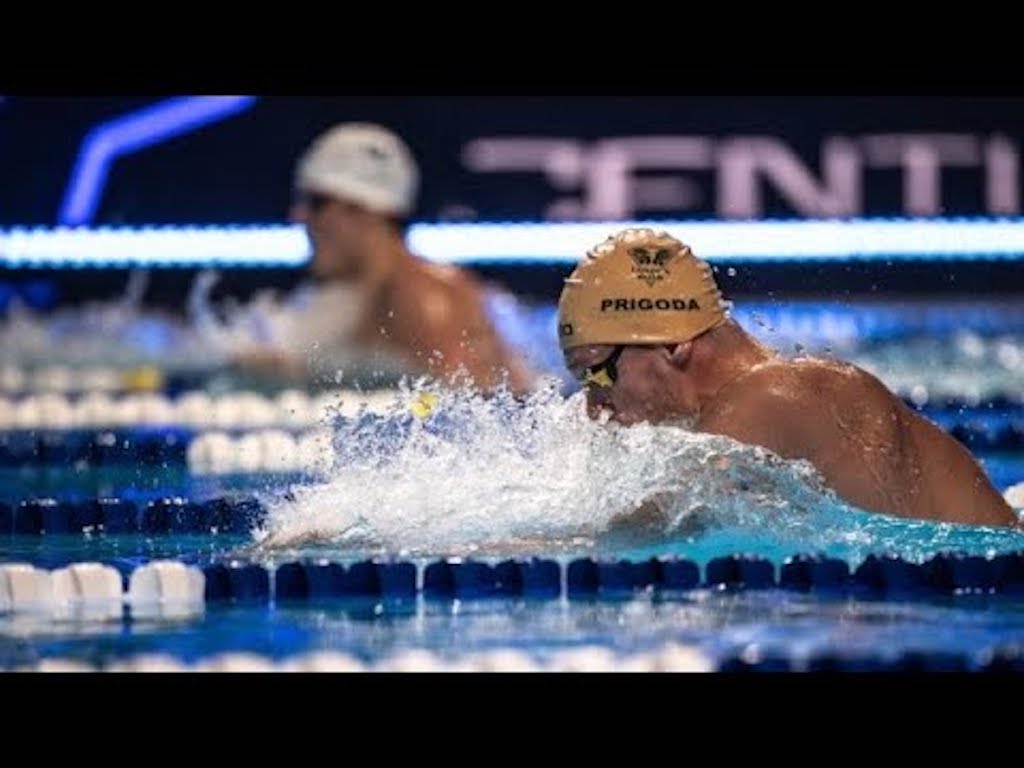 In the men's 100m breaststroke, five men went inside the minute, led by Kirill Prigoda, 59.11, the podium completed by respective efforts of 59.47 and 59.59 from World 200m champion Anton Chupkov and Alexander Palatov. Olympic 200m champion Dmitry Balandin, of Kazakhstan, clocked 59.81, with Danil Semyaninov on 59.89.
In the women's 100m butterfly, Arina Surkova toppled national record holder Svetlana Chimrova (her record 57.17), 57.54 to 57.83, the bronze going to Alexandra Sabitova in 57.96. All could comfortably beat their nation's best 100m breaststroke men – but they'd be looking at the feet of Adam Peaty, such is the strength of the Brit's 56.88 World record.
The 50m butterfly title went to Andrei Minakov in 23.02.