Kira Toussaint Cracks 50m Back European Record In 27.18 In Eindhoven Heats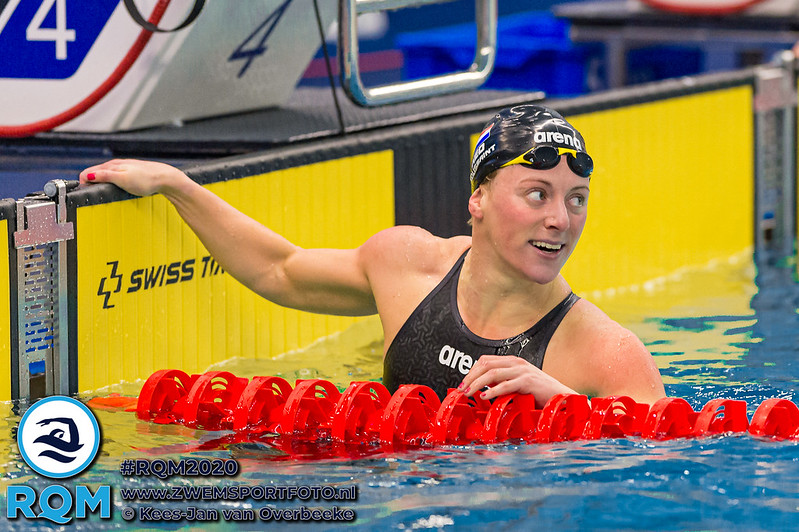 Kira Toussaint has spent the past two years on a bull run on backstroke, taking down Dutch records time and again, this morning no different, a 27.18sec European 50m record waking up the world at the Eindhoven Qualification Meet.
The standard had been held at 27.21 by Britain's Georgia Davies since August 4, 2018 at RQM December 2020. Kira Toussaint had held the Dutch record at 27.37 since last December, the mark set at the Rotterdam Qualification Meet at the end of a Covid-torn year in which the International Swimming League was the only global gathering of the world's elite after the pandemic struck.
Like Toussaint on backstroke, Arno Kamminga has been taking an axe to Dutch breaststroke records these past couple of seasons. This morning he clocked 58.68 in the heats of the 100m, the third fastest of his career on a list topped by the 58.43 national record he set shortly before the pandemic struck last year. A fiery final ahead.
Meanwhile, go back two years and Kira Toussaint was on 27.49 at 15th on the all-time ranking list. Today, she's at all-time No5, the only women ahead of her on the clock:
26.98 Liu, Xiang, CHN LCM2018
27.06 Zhao, Jing, CHN LCM2009
27.11 Fu, Yuanhui, CHN LCM2015
27.14 Medeiros, Etiene, BRA LCM2017
There's no 50m backstroke in the Olympics, the International Olympic Committee having rejected FINA's latest attempts to add to its bolt-on diet of events, while freestyle specialists got a sixth event to go at, the 800m for me and the 1500m for women.
Kira Touissant must look to the 100m to do some damage in Olympic waters. Last December at the Rotterdam meet, she cracked 59sec for the first time, on 58.91, the 8th best in the world in 2020. The Tokyo medals will be found in the 57s and challenges to the 58sec mark.