Kim Woomin Downs Sun* Standard With 7:46 Victory in Hangzhou 800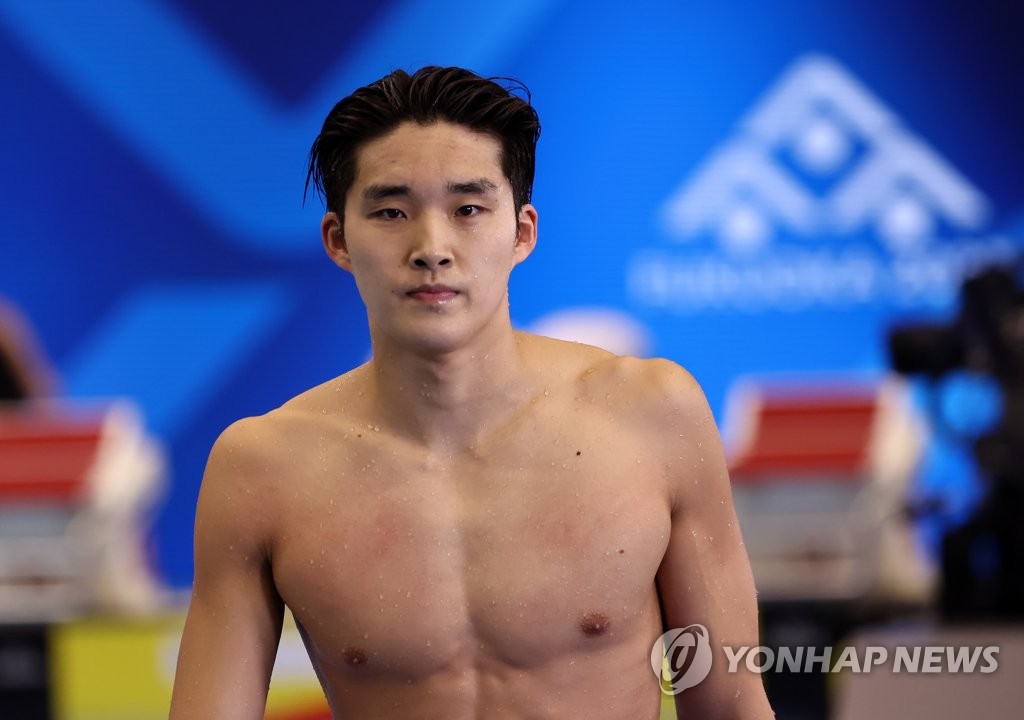 Kim Woomin, of Korea, took down the Asian Games record of Sun Yang* with a 7:46.03 Asian-Games-record victory over 800m freestyle in Hangzhou today.
Three days ago, Kim stunned the sport with a 1:44 split at the heart of the Korean 4x200m quartet that claimed gold ahead of China and Japan, an Asian record of 7:01 the bonus. Come the 200m solo, Korea took gold (Hwang Sonwoo) and bronze but Kim was not one of the medallists, having arrived in Hangzhou on a distance mission.
Mission accomplished. The disgraced Sun had held the meet mark at 7:48.36 since August 2018, the mon the before a fateful visit to his home by a Chinese team of anti-doping officials. What followed would lead to an eight-year suspension, reduced to four years and three months at a second hearing of the Court of Arbitration for Sport (CAS).
Kim, 22, led from start to the podium summit, with China's Fei Liwei shadowing throughout on his way to silver in 78:49.90, the bronze to Vietnam's Huy Huang Nguyen in 7:51.44 ahead of China's second man home, Liu Peixin, on 7:53.18.
There was no getting to the Asian record: it's the world record 7:32.12, in the hands of China's Zhang Lin since the last season of shiny suits and swimmers being boosted beyond their natural capabilities. It may well last another 14 years. Time and time will tell.
Kim Adds Relay Silver To Haul On Way To Golden Shot In 400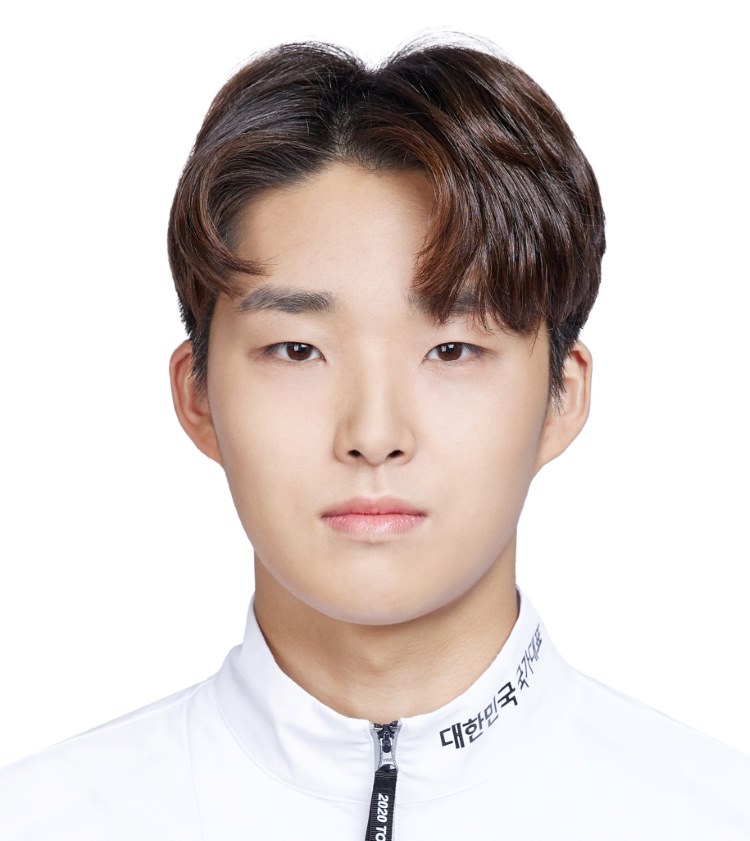 Kim now heads to the heats of the 400m freestyle as fastest qualifier tomorrow morning and may leave Hangzhou with four prizes, gold in the the 4×200 and 800m followed by silver this evening in the 4x100m freestyle relay with Korean mates.
China took the sprint relay gold in yet another home-meet stunner that took down the hosts' own record of 3:11.38 from the World Championships in July with a 3:10.88 effort 2.08sec ahead of Korea, on 3:12.96. Japan's 2018 Games record of 3:12.68 was washed away in the mix, the former holders home in 3:14.26 for bronze.
The winning splits:
Pan Zhanle (47.06) Chen Juner (48.00) Hong Jinquan (48.27) and Wang Haoyu (47.55)
Gold No5 For Zhang Yufei
In other events, there were five golds for China and one other for Korea.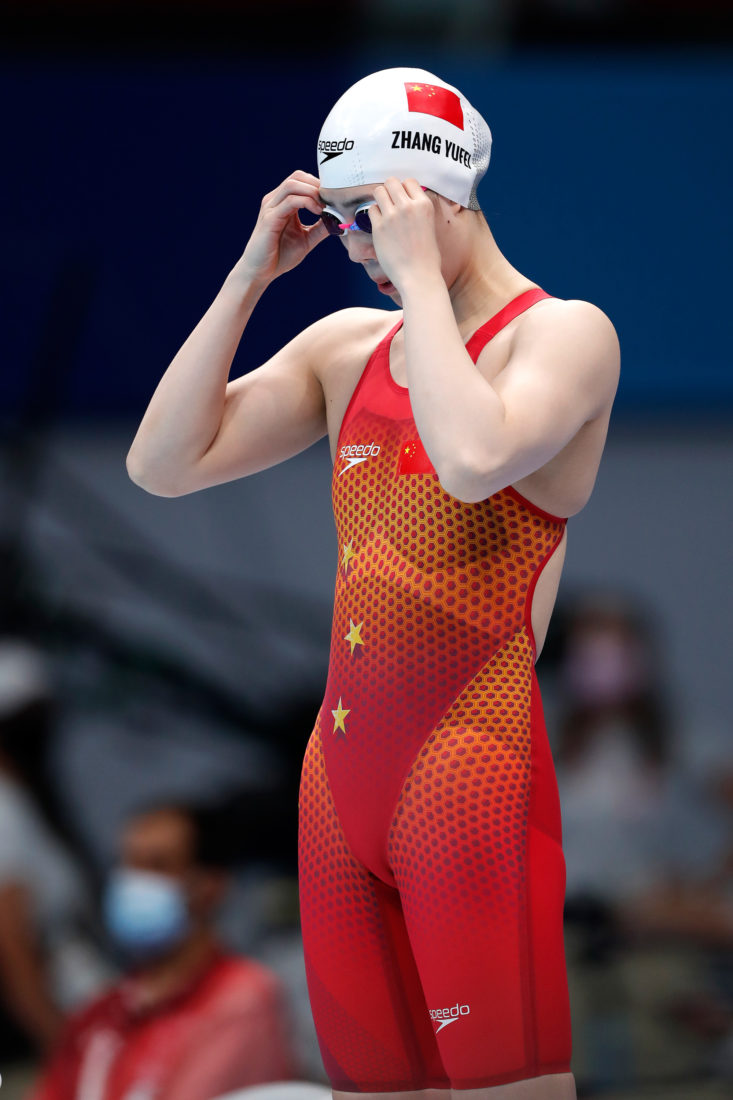 Having set a Games record of 24.50 in heats, Zhang Yufei, right, lifted her fifth gold of the Games in the 50m freestyle, her 24.26 keeping Hong Kong's 100-200m champion Siobhan Haughey at bay by a slither, silver gone in 24.34 before China celebrated another two bites at the podium as Cheng Yujie clocked 24.60 on her way to gold in the 4x200m free with mates at the end of the session.
There was nothing like the 2:05.48 force we saw from Qin Haiyang in Fukuoka to make it an astonishing three world breaststroke titles to China back in July but the triple threat to a Paris double next summer at the Olympics took down the Asian Games 200m record with a 2:07.03 victory ahead of teammate Dong Zhihao, on 2:08.67.
The meet mark had stood at 2:07.67 to 2016 Olympic champion Dmitriy Balandin, of Kazakstan, since 2014. The bronze in Hangzhou went to former World record holder Ippei Watanabe, of Japan, in 2:09.91.
Korea interrupted the Chinese bull run with a 23.29 Games-record triumph in the 50m butterfly, Inchul Baek on 23.29 for gold, 0.1sec inside the meet mark he set in heats. Silver went to Singapore's Tiong Tzen Wei, inside the previous Games standard in 23.34, the bronze to Kazakstan's Adilbek Mussin in 23.44. Singapore's Joe Schooling, Olympic 100 'fly champion in 2016, remains the Asian record holder on 22.93.
In other finals, Ye Shiwen took the 200m breaststroke for the hosts in 2:23.84 ahead of Korea's Kwon Sehyun, 2:26.31, and Japan's Runa Mai, 2:26.41, while the session ended with yet more China gold as Liu Yaxin (1:56.45), Cheng Yujie (1:58.56) Li Bingjie (1:56.14) and Li Jiaping (1:58.19) clocked 7:49.34 for the 4x200m freestyle title. Japan took silver in 7:55.93, the bronze to Korea in 8:00.11, Hong Kong closest in 8:02.42, 200m champion Siobhan Haughey contributing the swiftest split of the race, 1:54.21.