Kevin Dawson & End Of Sport Podcast Recall 'Golden Age' For Black Swimmers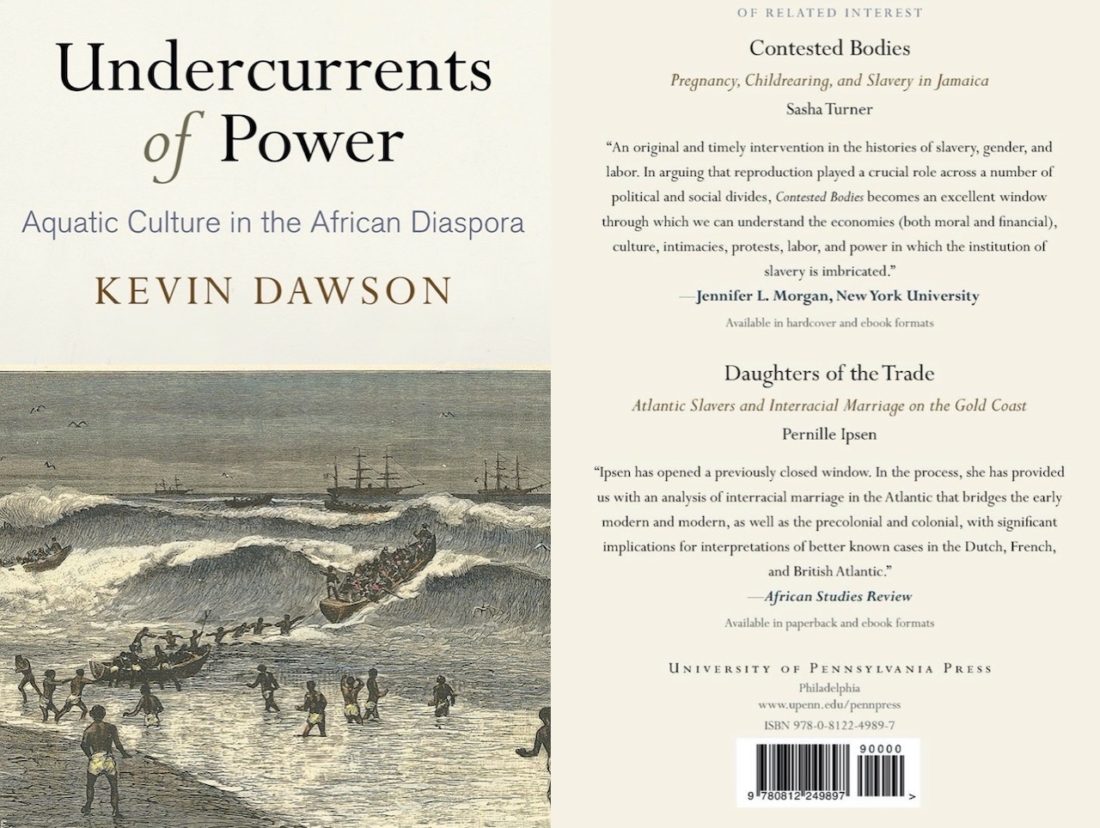 In penning Undercurrents of Power: Aquatic Culture in the African Diaspora, historian Kevin Dawson debunks the historical and contemporary myth about Black people's innate inability to swim.
The point had long been made – by Enith Brigitha and many others long before we got to pioneer Olympic champions Anthony Ervin in 2000 and then again, for different reasons, in 2016, and Simone Manuel in 2016. Those who have followed and studied Olympic and world-class swimming flushed the myth down the drain a long time ago.
Kevin Dawson's work gives widens perspective on the theme, takes us back to a bygone horizon and world in which the Black swimmer has a rich relationship with water.
In the latest episode of The End of Sport Podcast, Dawson talks to academic Johanna Mellis, and Nathan Kalman-Lamb. It's well work a listen: in a world almost devoid of independent thought and news coverage of the world of swimming, the End of Sport podcast provides critical commentary, analysis, and interviews on sport and society.
From about the 1400s-1800s African peoples were some of the biggest swimming, canoeing, diving, and surfing experts worldwide because they taught their young children to swim and find communal meaning in the water, Kevin Dawson explains. "The aquatic sphere defined their ways of living, occupations, and leisure activities," End of Sport notes.
" The Golden Age of Black Swimming with Kevin Dawson "
You can listen to the podcast and read the transcript in full at The End of Sport Podcast. A second part to the episode will follow.