Kaylee McKeown Takes Trailblazing Treble On Backstroke With 2:03.8 Victory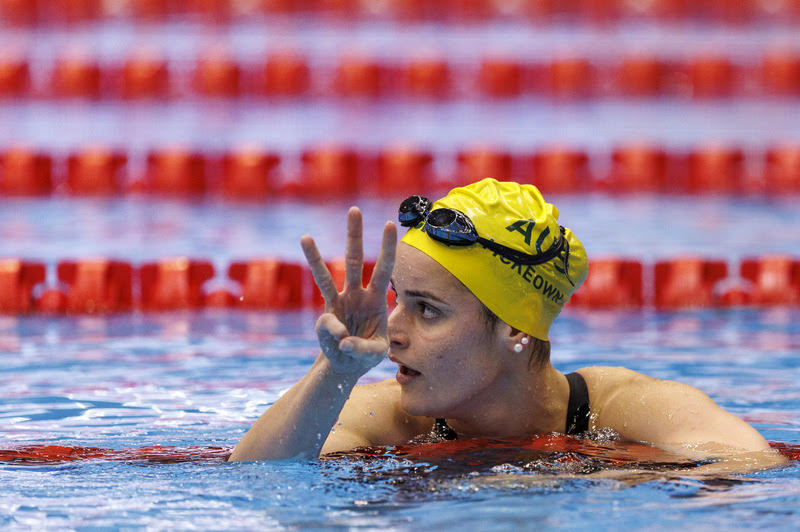 Kaylee McKeown today became the first swimmer in history to achieve the backstroke treble, her 2:03.85sec victory in the 200m adding to the titles she claimed in the 100m and then the 50m in the course of a stellar week for her and the Australian Dolphins at the 20th World Championships.
Before McKeown, no woman had ever won the 50-100 double, let alone the treble.
Her 100m victory:
Kaylee McKeown Roars To 100 Back Gold On Fuel Of 200IM DQ
Her 50m victory:
McKeown 1st To Win 50-100 Back Worlds Double On Way To Shot At Triple
McKeown has one more backstroke battle to go this week when she races in the curtain-closing 4x100m medley relay but her third gold of the week at the Marine Messe in Fukuoka pushed the Dolphins up to 12 titles at the top of the medals table way out ahead of China on 5 and the USA on 4.
The lead was extended to 13 golds when the Australian 4x100m Mixed freestyle relay set a world record to bring the seventh day of action to a thundering close.
Though she would later say she had no idea where anyone else was in the race, McKeown, in lane 3, shadowed Regan Smith, the American whose World record she claimed in March this year, for the first three-quarters of the race, though the gap between the gold contenders was just 0.08sec heading for home. Smith took silver in 2:04.94, the bronze to China's Peng Xuwei in 2:06.74, ahead of Britain's Katie Shanahan and Canada's Kylie Masse.
Smith's Gwangju 2019 Championship record of 2:03.35 and McKeown's 2:3.14 World record lived to fight another day.
McKeown's time was the sixth fastest in history and one of the seven entries she has the 11-time best 11, a fine trajectory to Paris and a shot at title defences at the 2024 Olympics.
The race marked McKeown's fourth individual World Championship gold medal and her fifth overall medal. She's the fourth woman to go back-to-back in the 200m backstroke, the latest one fellow Australian Emily Seebohm, who took the 100-200 double in 2025 and then retained the 200m crown in 2017.
That makes it four of the last five 200m titles for Australians, whose women are building a pattern of long-term dominance that only Americans and East Germans have been familiar with.
McKeown – 'Happy To Put Everything Behind Me"
McKeown, who lost a chance to shine in the 200m medley in a controversial decision to disqualify her for a back-to-breast turn judges said she had gone beyond a permitted 90-degree angle on in semis, said she was "absolutely exhausted" after her third finals battle and ninth backstroke round in the ring. She emerged from victory to say: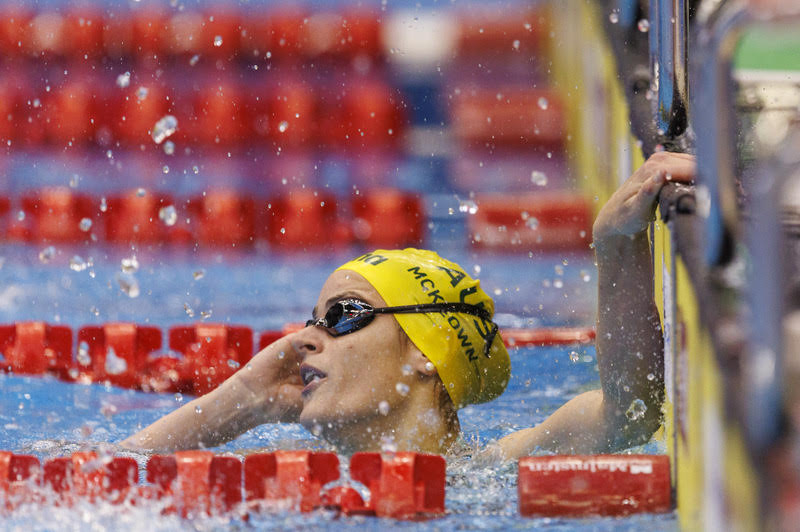 "I was just really happy I was able to put everything behind me and act like it was day one – (although) it didn't feel like it was day one but I'm really happy with that. I just wanted to get my hand on the wall in that race and finish it. It's pretty hard to have the 200m backstroke (final) on the second last day of the meet so I knew I had to compose myself and do what I do in training."

Kaylee McKeown – Porto: Kaylee McKeown soaks in her historic third win in Fukuoka (Photo by Patrick B. Kraemer / MAGICPBK)
The Result in full: