Kaylee Mckeown Bashes Aussie Back Records In Brisbane On 58.11 & 2:04.49, the 200m Also A Commonwealth Cracker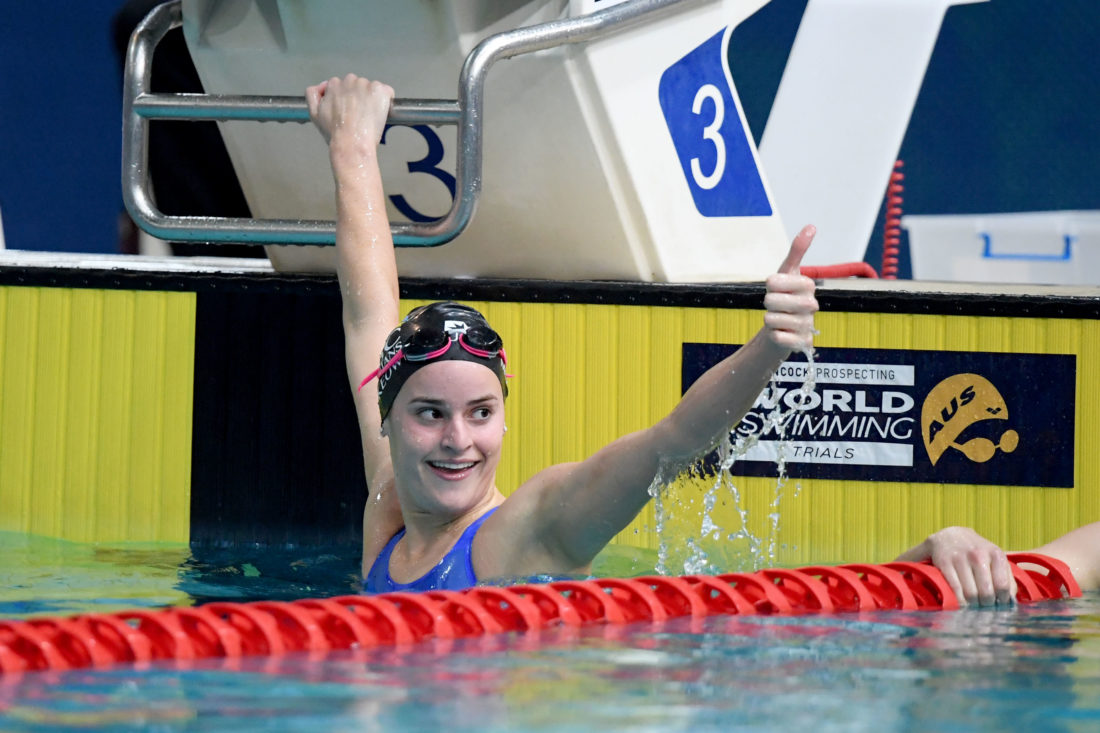 Kaylee Mckeown was a class apart at the low-key, no-pressure Medal Shots Long Course Preparation Meet at the Brisbane Aquatic Centre over the weekend, cracking the Australian 100m and 200m backstroke records in sizzling efforts of 58.11 and 2:04.49, the latter a Commonwealth record.
McKeown's 200m time, the fourth fastest in history, made the rising star the third swiftest woman ever in the event. A personal best by 1.34sec, McKeown looks ahead to Tokyo202One knowing that she's getting closer to the target and favourite for Olympic gold, American Regan Smith, who set the World record at 2:03.35 in semi-finals on the way to the World title in Gwangju last year.
The new Commonwealth standard confined to history the 2:05.68 of fellow Dolphin Emily Seebohm. The splits:
29.74, 1:01.65 (31.91); 1:33.46 (31.81); 2:04.49 (31.03).
The day before her Sunday best, Kaylee McKeown, 19, clocked 58.11 (28.70; 29.41), Smith's World record, set leading the USA to 4x100m medley gold in Gwangju last year, stands at a sizzling 57.57, while the only others ahead of The Australian on the clock now are former world record holders Kathleen Baker (USA) – 58.00 – and Kylie Masse (CAN) – 58.10.
McKeown's coach Chris Mooney at the University of Sunshine Coast (USC Spartans Swim Team) told Ian Hanson at Swimming World:
"We came up with a race plan (for the 100m backstroke), she dropped the hammer on it and the rest is history. Kaylee has been training well, she is very compliant…she wants to be the best and I think she has got a real sound idea of what it takes to be the best and our plan last year was to be the best we could in January and she did that in Adelaide.
"The Tokyo Olympics was then cancelled and you may ask 'What do we do ?….and the answer is we don't change anything' we just try and become one percent better and four percent better here and there. The plan doesn't change, we want to be better this January than we were last January – but it has happened in November instead of January IO guess.
"It's just nice, it means we are on the right track, she did an amazing job during Covid – she has tackled some hurdles and she is just one heck of an athlete."