Katsuhiro Matsumoto Gets Closer To Living His Home Tokyo Olympic Dream With 1:44.65 Japanese Record In 200 Free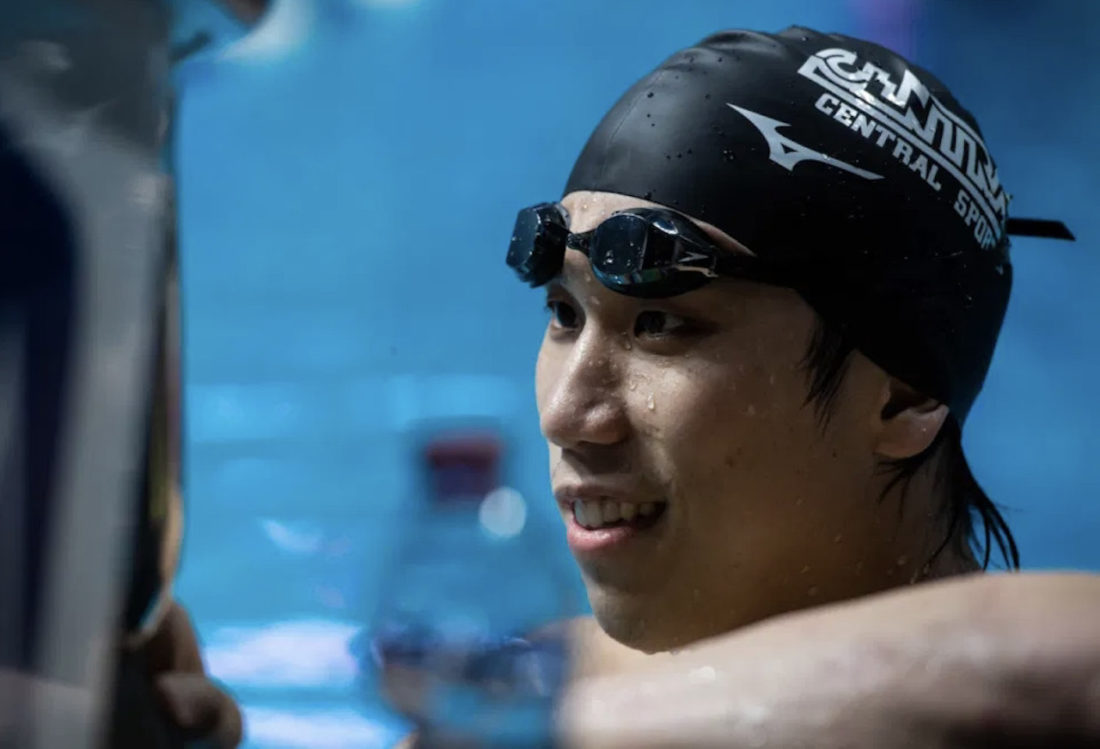 Katsuhiro Matsumoto took a big stroke towards living his dream at a Tokyo home Olympics this July when he raced to a 1:44.65 national-record victory over 200m freestyle at the Japan Open Swimming Championships and Trials in the pool that will host the Games from July 23.
The champion was a class apart, the podium completed by Konosuke Yanagimoto, 1:47.45, and Kosuke Hagino, who on 1:47.72 secured a relay place at the home Tokyo Games but not a solo swim. Next in line for relay action were Kotaro Takahashi and Naito Ehara, on 1:47.93 and 1:48.15 respectively. Matsumoto told Kyodo:
"I had faith in what I've been doing and managed to swim through to the end."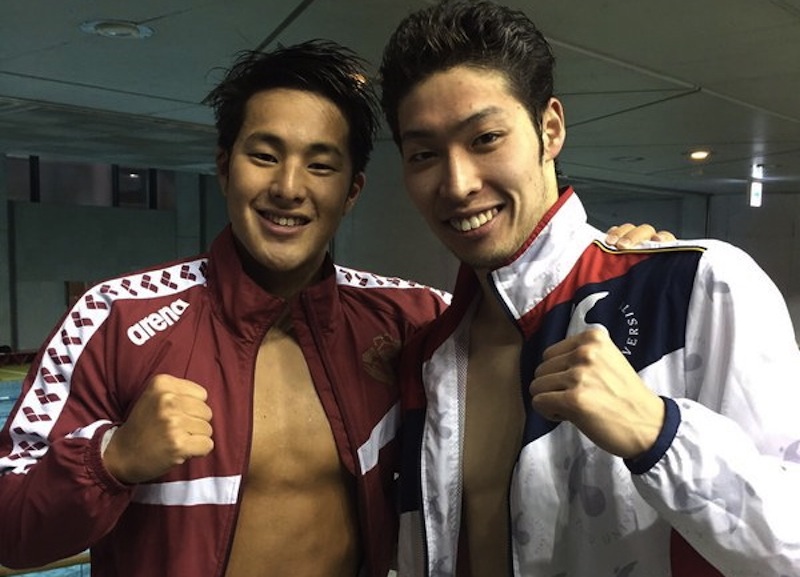 If Matsumoto was "feeling great", Hagino, who had illness and injury setbacks on the way to trials, was relieved, telling media at the meet: "First of all, I'm relieved to be able to go to the Olympics, but Matsumoto pulledtnhe rabbit out of the hat for us (the relay quartet) with a very fast record time, giving me a ticket, too. I hope we can all be at out best on the big day. "
Asked about his next targets, Hagino, 400m medley champion in 2016 when teammate Daiya Seto took bronze for an historic Japanese two-on-the-podium celebration, said:
"I'm feeling very positive about my next events. … the 200 backstroke and medley. I will concentrate on those and do my best."

Kosuke Hagino – image: Hagino and Daiya Seto – brothers in speedy swimming – courtesy of the top swim site with its eye on the water in Japan, tobiuojapan.org (twitter)
Katsuhiro Matsumoto splits: 24.17; 50.42; 1:17.77; 1:44.65 Japanese record
Matsumoto's Japanese standard makes him the eighth fastest man ever over 200m freestyle, his effort pushing the 1:44.89 best of Pieter Van Den Hoogengand, the Olympic champion of 2000 and 2004 silver medallist behind Ian Thorpe, out of the all-time top 10, both all suits and textile (even though the make-up of those lists differs: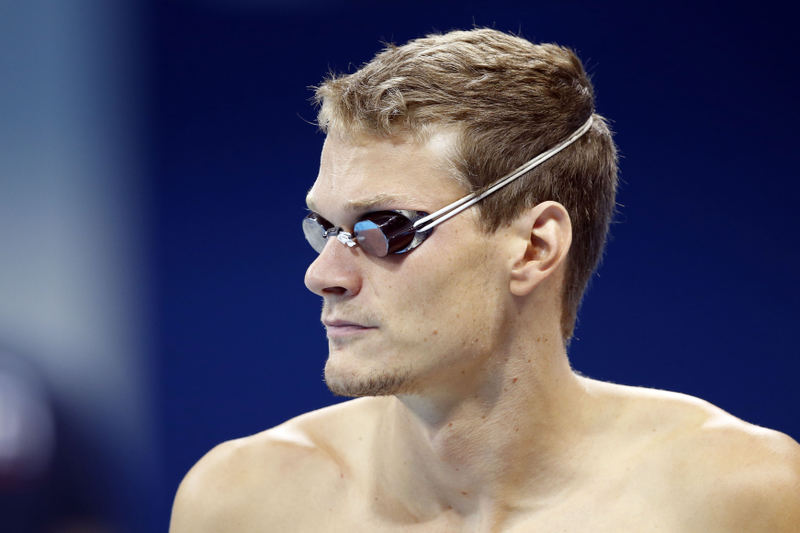 Textile Only:
1:43.14 Agnel, Yannick, FRA
1:43.86 Phelps, Michael, USA
1:44.06 Thorpe, Ian, AUS
1:44.38 Rapsys, Danas, LTU
1:44.39 Yang*, Sun, CHN
1:44.44 Lochte, Ryan, USA
1:44.65 Matsumoto, Katsuhiro, JPN
1:44.80 Park*, Tae Hwan, KOR
1:44.87 Izotov, Danila, RUS
1:44.88 Biedermann, Paul, GER
11th: 1:44.89 vdHoogenband, Pieter, NED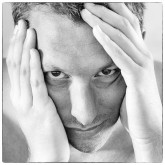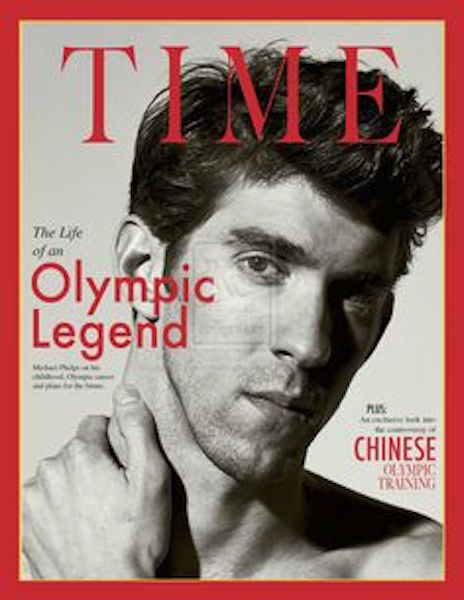 All suits:
1:42.00 Biedermann, Paul, GER
1:42.96 Phelps, Michael, USA
1:43.14 Agnel, Yannick, FRA
1:43.90 Izotov, Danila, RUS
1:44.06 Thorpe, Ian, AUS
1:44.38 Rapsys, Danas, LTU
1:44.39 Yang*, Sun, CHN
1:44.44 Lochte, Ryan, USA
1:44.65 Matsumoto, Katsuhiro, JPN
1:44.80 Park*, Tae Hwan, KOR
11th: 1:44.89 vdHoogenband, Pieter, NED
Matsumoto, the first man among those not DQ'd and those with a clean record to the end wall of the World-title 200m freestyle final in 2019, is now a strong candidate among 200m title favourites for a home Games and has long stated his goal:
"I'm really determined to win a gold medal."
That was 2020. In 2021, nothing has changed – and Katsuhiro Matsumoto, who races for the Tokyo King Frogs team founded by Japanese King Frog of all Frogs, Kosuke Kitajima – four times Olympic breaststroke champion with gold in the 100 and 200m at both the 2004 and 2008 Olympics – is in a great place to live his dream come July in a pool where the stands will be home-crowd only.
Katsuhiro Matsumoto Winding Way To A Home Games
Katsuhiro Matsumoto, fastest home over 200m freestyle among podium placers with a clean record at the World Championships last year, only took two weeks off training throughout the first lockdown of COVID-19 pandemic, he told Kyodo News agency.
In the same interview with Kyodo last year, Matsumoto revealed that he raced inside his own Japanese-record pace in a time trial in the very week the home Olympic Games in Tokyo were postponed.
In a Japanese record of 1:45.22, Matsumoto was the third man to the wall in the 200m at World titles in Gwangju in 2019, behind Danas Rapšys, of Lithuania, and Sun Yang, of China. Rapsys was disqualified, however, for "moving on the blocks" at the start, while Sun, elevated from silver to gold, was towing a doping suspension towards a second brush with anti-doping authorities that ended in an eight-year suspension being imposed on him last February 28 before an appeal that has led to a second hearing on May 24-28.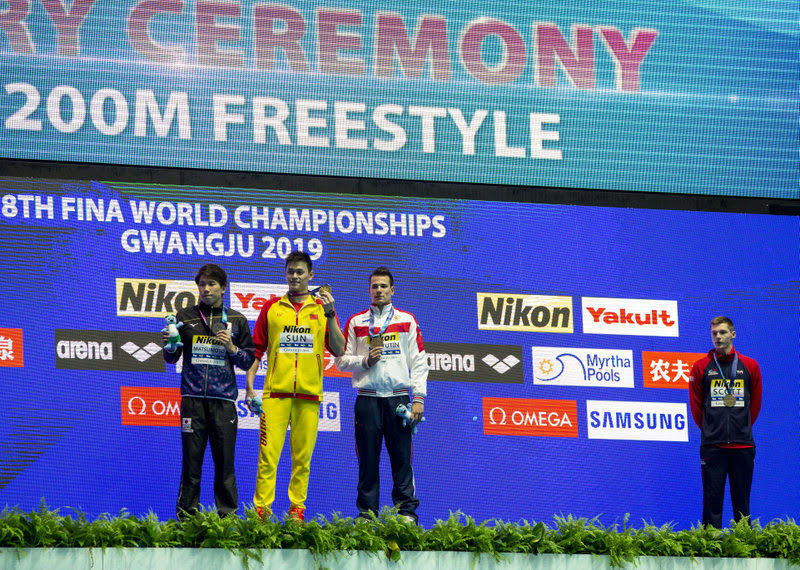 The podium was completed by Russian Martin Malyutin and his match on the clock Duncan Scott, who refused to pose for photos with Sun in protest at the Chinese swimmer's doping record. The British sprinter and Sun both were both handed warnings from FINA, as was Australian Mack Horton, who had already staged his own similar protest after the 400m freestyle final earlier in the week.
Much troubled water under the bridge and, like all others, Matsumoto learned on March 23 last year that the Tokyo Olympic Games would no go ahead on July 24 this year. Two days later, the Japanese Olympic trials were cancelled, too, as Games organisers headed towards a decision to reschedule the big event. Matsumoto would have to wait a whole year for his date with destiny.
The Games were pushed forward a year and the trials are now taking place in Tokyo this week.
"After all I had done [I thought] this just shouldn't be happening," the disappointed 23-year-old swimmer told Kyodo News last year reflecting on the cancelled events.
By the end of that week, frustration would reach a new level: on March 29, 2020, Katsuhiro Matsumoto swam a time trial at a specially arranged meet to provide competition for those heading into a period with no racing for the foreseeable future.
He tells Kyodo of a swift 200m that lacked only the power of taper for it to have been a national record: at the 100m mark, he Matsumoto said that he was 0.10sec faster than his split at World titles; by the last turn he was 0.25sec inside his Gwangju 2019 pace. No rest, no challengers, he fell off the pace on the way home but still clocked 1:45.44, just 0.22sec from career best.
"It showed I have the ability to swim 1:44," Matsumoto told Kyodo.
He and his coach Yoji Suzuki believe the winning pace will be sub-1:44 over 200m freestyle come Tokyo 2020 in 2021. Only two men have ever done that in textile, Yannick Agnel, the 2012 Olympic champion from France, on a sizzling 1:43.14, and, twice, Michael Phelps, the 2008 Olympic champion from the USA, on 1:42.96 in polyurethane bodysuit in Beijing on the way to a record eight golds and in world-record time of 1:43.86 in textile almost 18 months before for the World title in Melbourne, 2007.
Next on the textile list is the 1:44.06 at which Ian Thorpe, of Australia, set the World record in 2001, while Rapsys, 1:44.38 on World Cup tour last autumn, and Sun, on 1:44.39 for the World title in 2017, are next.
Matsumoto is looking to leapfrog the 1:44s. Says Suzuki:
"Someone is definitely going to swim 1:43 at the Olympics."
Matsumoto chimes in:
"I was going to push toward the 1:43 level at an altitude training camp in June."
That camp was postponed, as was a planned training camp in the United States that summer, Matsumoto's preparations altered to fit the new schedule of a Tokyo Games due to get underway on July 23, 2021.
A high-altitude training camp in Mexico from February to March in 2020 had convinced Matsumoto that he was on the right track to achieve his goal of a clear shot at glory at a home Games. He had emerged from winter training able to maintain an even pacing over his first three lengths of a 200m free, the work now geared to bringing the are home. He believed he had "found the key"
Matsumoto and Suzuki were happy to have found themselves on track at that March 29 time trial but, as Kyodo puts it, "found themselves looking at a blank page".
Matsumoto took two weeks off "to push the reset button" and did not resume training until mid-April, 2020. Now, he's come to terms with the situation and concludes:
"I guess this is not going to be the year I win an Olympic gold medal after all."
How Matsumoto Had Been Growing in Stature – Literally
A day after setting a 3:37.94 Japanese short-course record over 400m freestyle back in January, 2020, Katsuo Matsumoto ended the Chiba Prefectural New Year Swim Festival with a 1:44.02 win over 200m freestyle.
The time fell short of the 1:42.41 national mark he set on October 26 last year at the Japanese Championships at the same pool in Tokyo but cheered Matsumoto, who noted that it had been the last of his fine races and followed a 15:02.42 in the 1500m free and a 54.14 in the 100m medley. He told local media:
"My legs felt fluffy like bread. I had nothing left at the end. We had a hard training camp for about two weeks on Phuket Island, Thailand at the end of the year … so I was racing quite tired."
It was another day of training for a man who has told Japan that he's gunning for gold at a home Olympic Games in Tokyo.
At the time, Matsumoto, whose first means 'bonito' and is used in that sense by teammates as a nickname, after the bonito fish a ray-finned predator from the same family as mackerel and tuna – was making headlines at home because he was becoming a bigger fish in every way.
He told Japanese media that swimming training has grown him out of his suits of late. At 84kg and standing 186cm, he cuts a cut figure as he said, through laughter:
"As a result of swimming training, some shorts (swim suits) got too tight and I couldn't wear them anymore. My body is getting bigger and my back muscles are swelling. I'm still far from done [growing] … even I was surprised: I suddenly looked at the mirror and thought 'this feels good'."
Of Tokyo 2020 and his Olympic prospects, Matsumoto said:
"I'm really determined to win a gold medal."
That was 2020. In 2021, nothing has changed – and Katsuhiro Matsumoto is in a great place to live his dream come July in a pool where the stands will be home-crowd only.