Katie Shanahan, David Popovici & Merve Tuncel At The Double With Second Gold Apiece At European Junior Championships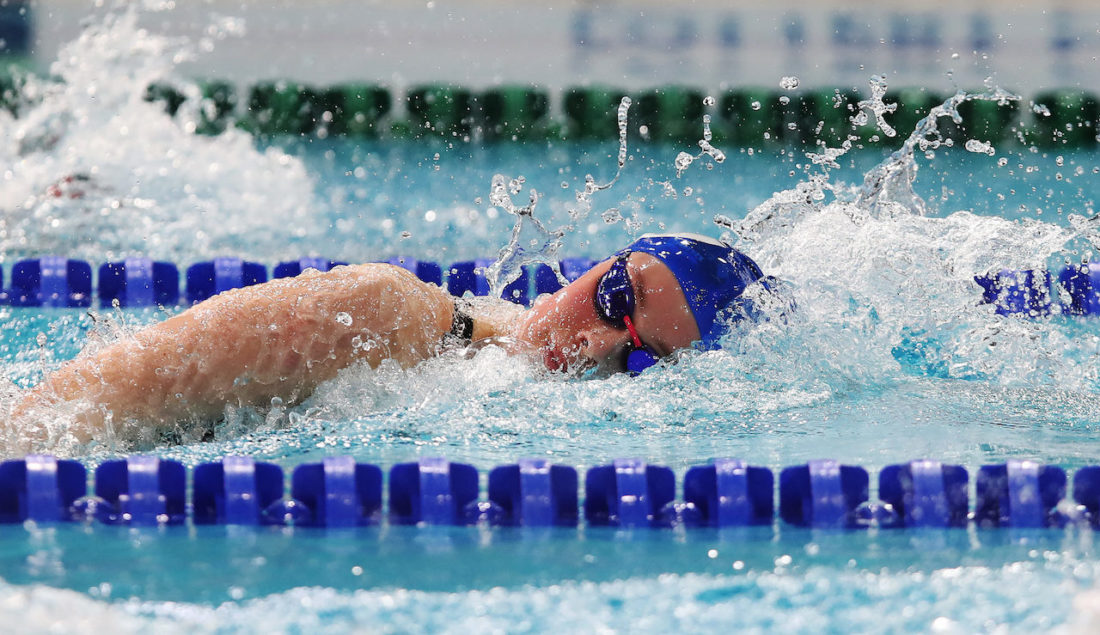 Katie Shanahan and David Popovici, both European Youth Olympic Festival standouts, made it a second gold medal apiece at the European Junior Championships in Rome this evening, the British prospect adding the 200m to her 400m medley crown from day 1, the Romanian speedster a class apart on his way to a now much-anticipated Olympic debut at 16 in Tokyo at the end of this month.
Turkey's Merve Tuncel joined the double-title club with a 15:55 European-Junior-record victory in the 1500m freestyle.
Shanahan, a three-times European Youth Olympic Festival gold medal winner in 2019, turned into freestyle in third place 0.54sec adrift race leader Anastasia Sorokina, of Russia, before putting in a 30.86 last length for gold in 2:13.13. Sorokina hung on for silver in 2:13.84, as Hungarian Panna Ugrai clawed back almost a second on the tiring Russian but could not quite get there, bronze hers in 2:14.37.
All eyes were on the 200m freestyle final, Popovici having clocked a fabulous 1:45.26 in his semi yesterday, the day after a sizzling 47.30 World Junior Record in the 100m for the top slot on the 2021 World Rankings among those gunning for gold at the Tokyo Olympics at the end of the month.
Out in 24.53, Popovici took charge of the race before turning in 51.50 with a second advantage over the swiftest of the rest at half way. He burned them and their hopes off down the third length, going into the home length on 1:19.07 a touch slower than his last-turn split in semis. At 1:45.95, the boy with the 2.05cm wingspan was a lanky arm swing down on his best pace and national record of yesterday.
The three closest to him were all a year older, Poland's Mateusz Chowaniec the first among them on 1:47.78, the bronze to Bosnia and Herzogovina's Jovan Lekic, on 1:48.46, Germany's Timo Sorgius locked out in 1:48.60.
Like Popovici, Turkey's Merve Tuncel will be heading to the Tokyo Olympic Games with prospects after a double of her own: she dominated the 1500m freestyle in a European Junior and Championship record of 15:55.23, via 8:27.50 at the 800m mark. Tuncel won the 800m title earlier in the meet. Her teammate Deniz Ertan clocked 16:14.26 to deliver a 1-2 for Turkey,m the bronze to Spain's Paula Fernandez in 16:19.92.
The men's 200m breaststroke produced four 2:13s, the swiftest of them taking gold by 0.02sec in 2:13.35, Lithuania's Aleksas Savickas getting the edge on Russia's Dmitri Askhabov, the bronze delivering another bite of the cherry for Ukrain, Maksym Tkachuk clocking 2:13. 75, which left Austria's Luka Mladenovic locked out in 2:13.89.
In other finals, the 50m butterfly title went to Daria Klepikova, of Russia, in a championship record of 26.14 and Spain's Carmen Weiler Sastre clocked 28.42 to claim gold in the 50m backstroke.
The session came to a close with gold for Russia in the 4x100m freestyle, Klepikova celebrating a second gold on the day as she brought the team home in 3:40.10 ahead of Britain's 3:42.27, the bronze to Hungary in 3:43.86. Britain's quartet was led by 14-year old Eva Okaro in 55.36 after she qualified third fastest for the 50m free final in a swift 25.33 at the helm of the first semi-final. Fast swimming for any 14-year-old.
The Olympic Prospects of David Popovici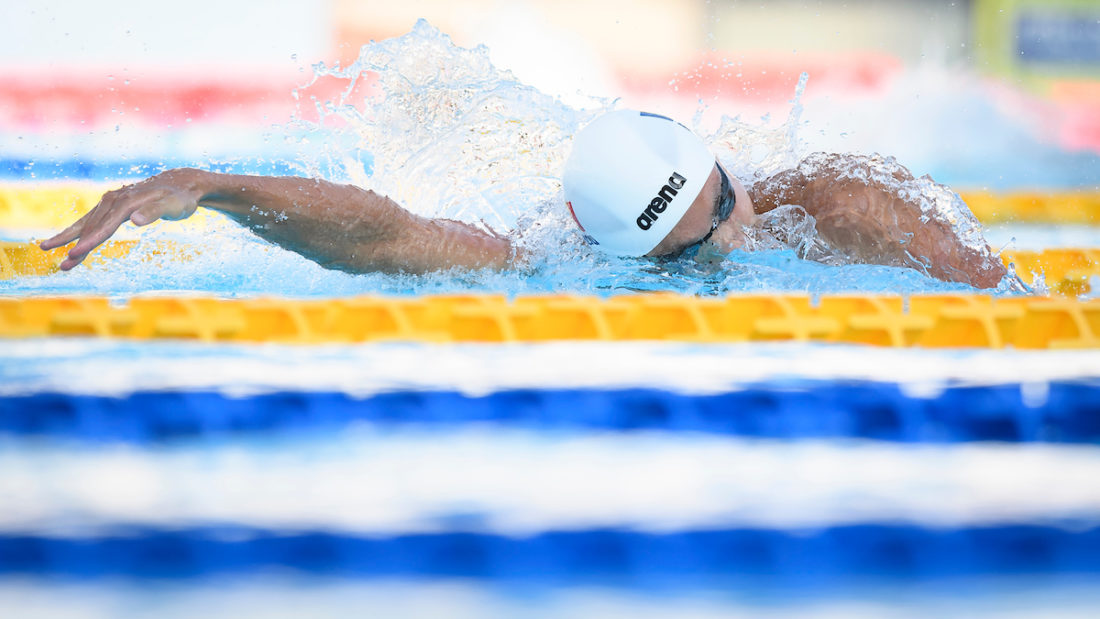 David Popovici will head to the Tokyo Olympic Games next week as a 16-year-old podium contender in the swiftest of senior waters. His speed and technique are extraordinary, his progress sensational and his swim-wise skills honed to a level beyond what one might expect of one so young. He's not unique among men in that regard, however, Ian Thorpe among those who spring to mind on all scores, the Australian still the youngest male World Champion in history courtesy of his 400m free victory in 1998 at the age of 15; his teammate Grant Hackett another example, though a touch older, at 17 when he claimed his first World title. Both were World record holders in their teens.
There are many predictions out there, former Aussie international and U.S. college coach Brett Hawke, now a super-fan podcaster, even referring to him as "the best swimmer in the world". No he's not, but he might be one day, even one day soon.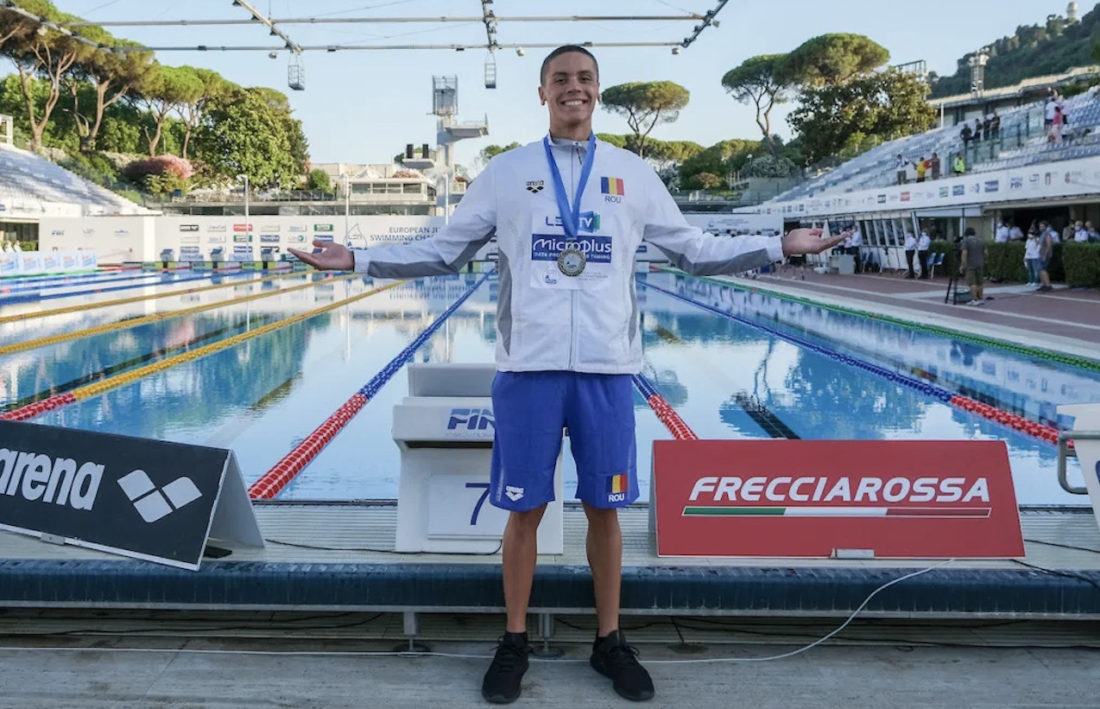 His speed and talent and skill and prospect is in no doubt but calling outcomes for 16-year-olds is more a gamble than an art. David Popovici has been well prepared by his coach Adrian Rădulescu at the Steaua București club in the Romanian capital, which will host the 2022 edition of the European Junior Championships and 2023 short-course showcase for LEN at new aquatic complex built in the city of Otopeni neighbouring Bucharest, the continental federation announced today.
On 47.30 and 1:45.26, the clock tells the tale of a steep curve to the top, while the detail of those races confirms we're looking at a very special athlete with a tremendous feel for what he does so well.
What we cannot yet tell from any of his best races so far is how David Popovici will cope in senior waters on the biggest of occasions with giants all about. There's a huge difference between racing well ahead of his age-peer curve in clear water and finding himself with the likes of Caeleb Dressel to his right and Kyle Chalmers to his left.
The new kid on the blocks at the Games has certainly grabbed the attention of both those favourites for the 100m gold in Tokyo, Dressel (certainly grabbed my attention) as swiftest ever in textile and World champion and Chalmers as defending Olympic champion who looks back at Rio 2016 and knows very well what kind of damage teenagers can do.
As Todd Balym wrote in the Australian Telegraph "Meet the 16-year-old Romanian kid who could shock the world and dethrone Australia's own reigning Olympic champion King Kyle Chalmers at the Tokyo Games."
David Popovici and his 47.30 in 2021 might have made him a revelation at a post-Olympic World Championships had it not been for the Coronavirus pandemic but Covid-19 delivered a thumbs up for some, thumps down for others. It was thumbs up for Popovici.
He had "immediately caught the attention of the Australian swim team who are locked in camp in Cairns ahead of their departure for the Olympics", writes Balym.
"Yeah, there was a little bit of talk about it, we were all a little bit surprised he swam so fast," Dolphins team coach Michael Bohl tells the Aussie paper.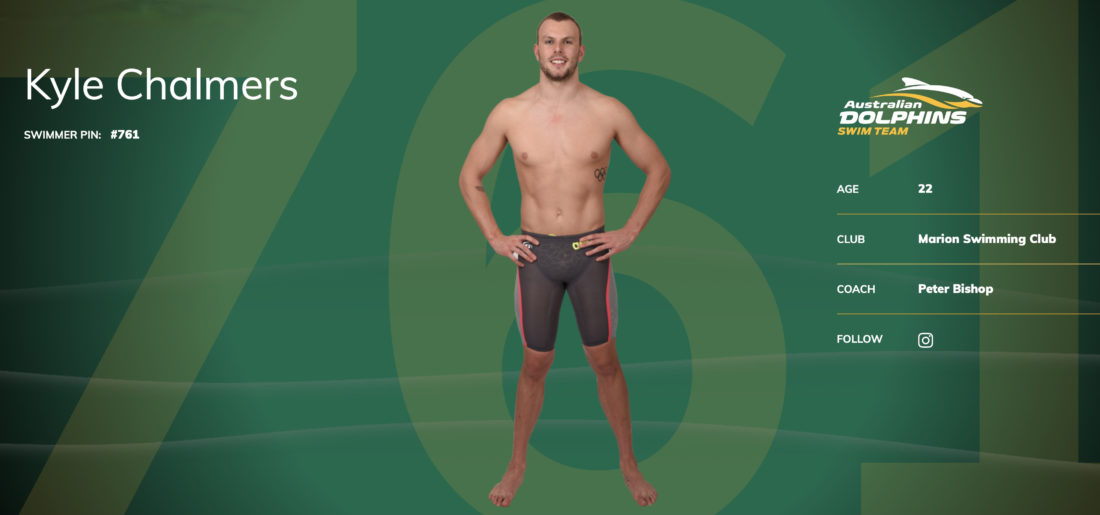 "Obviously the shot across the bow was the 47.5s relay lead off a day or two ago, everyone thought that was fantastic, but to go one step further now and go in ranked number one is a bit of a surprise. Nothing really surprises me at the Olympic level … Kyle did that last time, didn't he. He was two years older, he was 18 at the last Olympics but the year before he was only a relay swimmer in Kazan at the world championships.

"So he went from 12 months before Rio being a relay swimmer to Olympic gold medallist. So a lot can happen. This boy has improved at a great rate of knots, but I'm sure there is going to be another couple out there that really spring a surprise at the Olympics."

Michael Bohl – image, Kyle Chalmers – Swimming Australia profile
After the 100m, Popovici believed his best was yet to come: "I am excited because of today's result. I knew I was able to swim a time like this. This also confirms that I am training well for Tokyo. I am not going to stop here. I am aiming for the Olympic podium."
All of which will play into the mind Games on the way to the blocks over the next two weeks. Chalmers, for example, is now an underdog with a 47 flat best, not just because of Dressel but the threat of a teen who might thunder past 'em all just as he did on the way home to the first Aussie 100m victory in Olympic waters since Mike Wenden in 1968.
Bohl points to precisely what we don't know about Popovici as yet, when he tells BalymL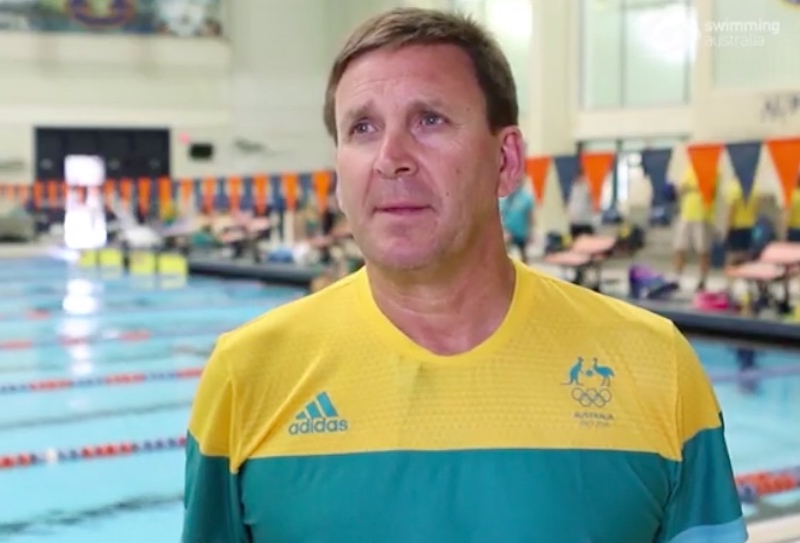 "Everything is dialled back to zero once those heats start. Everyone has to swim fast through the heats, through the semis and into the final. He has certainly put himself in the picture there is no doubt about that but you know doing it under pressure is another thing. Doing it when the big fish are around is going to be the challenge for everyone there."

Michael Bohl – photo courtesy of Swimming Australia