Katie Ledecky Spearheads DC Trident In ISL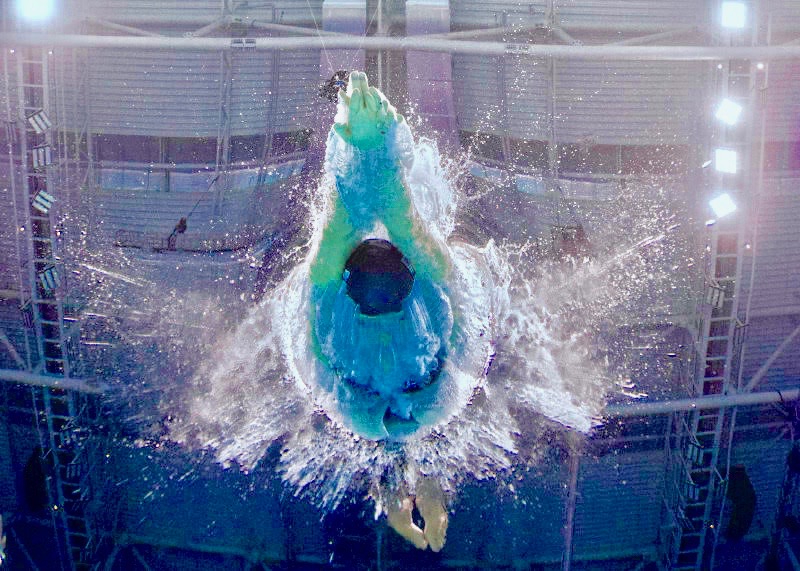 The world's biggest active swim star, American Katie Ledecky, will spearhead the DC Trident of Washington when the International Swimming League (ISL) launches the first global pro-swimming league in October.
In a flurry of announcements and team line-ups from ISL today, Ledecky, already an ambassador for the ISL, confirms that she will race for the Trident headed by Kaitlin Sandeno, general manager and former Olympic medallist for the USA.
No bigger signing could Sandeno have landed than Ledecky: Olympic 200, 400 and 800m champion, the 22-year-old who claimed her first Olympic gold at the age of 15 when first home in the 800m freestyle at London 2012, has five Olympic gold and a silver as well as 14 world-championship golds and a silver to her name – and has set 14 world long-course records. Unbeaten since 2012 over 400, 800 and 1500 since she crash-landed with Olympic gold in London, Ledecky approaches Tokyo 2020 next year with many a target that make her a target for the rest. For the most part, her margins of dominance remain large and impressive. Some have sliced back the clear blue of late.
Ledecky's fast-approaching middle-distance rival Ariarne Titmus, of Australia, meanwhile, pins her colours to the mast of the Cali Condors, the San Francisco-based unit led by Jason Lezak as general manager. Titmus has twice cracked the Commonwealth and Australian 400m free record this year, both her 3:59 efforts narrowing what Ledecky has never learned on but has celebrated: a margin of comfort.
You can read the full rosters of the teams announced this hour ahead of weeks of tactical thinking and mounting excitement before the start of a multinational team format the likes of which swimming has never seen before: and that complete with the biggest money prizes and benefits to swimmers and teams swimming has ever known in a league that will deliver another of the biggest ticks on the athlete wish list: no dopers nor anyone who fell foul of the WADA Code allowed, no Sun Ynag, no Yuliya Efimova, none of the list of swimmers with a foul and asterisk by their name, invited by FINA to race in its 'champions' series but not eligible for League action.
End Game on the latter will mark the start of a new chapter in global swimming when racing gets underway later this year. Think NCAA for atmosphere. Add whole line-ups of world-class swimmers from around the world, a slice of Duel in the Pool – and the League has the makings of precisely what swimmers have been crying out for: not just the money, a way of earning a living from their sport, the rights and benefits that go with such employment but also a vehicle in between Olympic Games that places them in the public domain season after season. The venues and dates:
Indianapolis, IN, USA – October 4-5 (The first round will feature Aqua Centurions; Cali Condors; DC Trident, and Energy Standard)
Naples, Italy, Europe – October 12-13
Lewisville, TX, USA – October 18-19
Budapest, Hungary, Europe – October 26-27
College Park, MD, USA – November 15-16
London, England, Europe – November 23-24
Las Vegas, NV, USA – December 20-21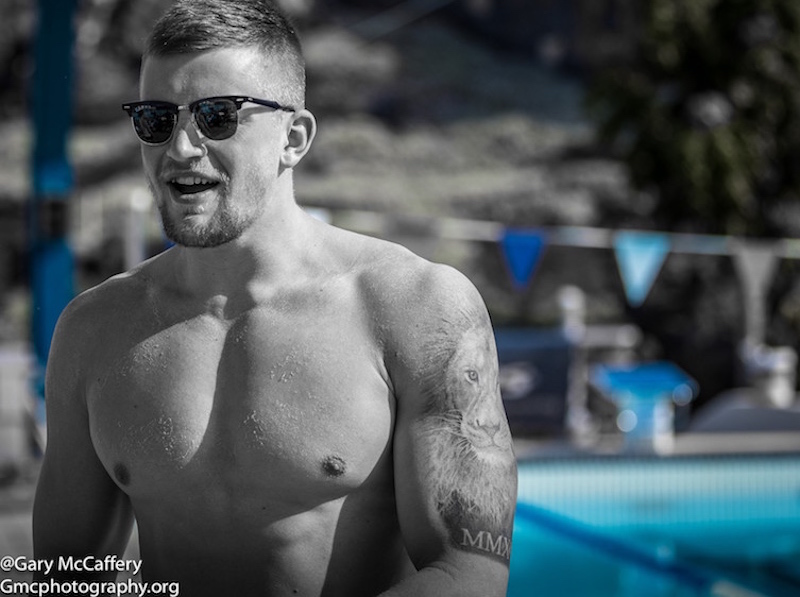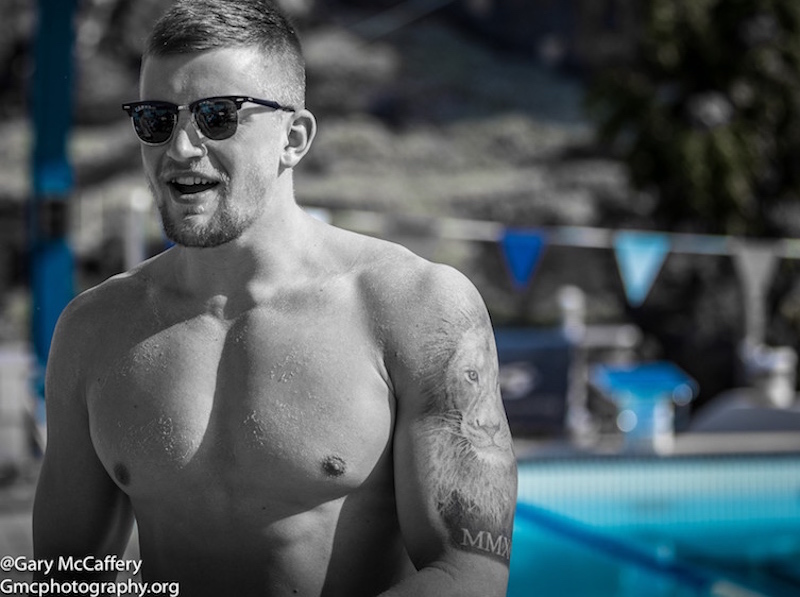 Many of Europe's teams, including London Roar, have made a series of announcements in the past couple of months confirming the power in their ranks: Adam Peaty, Cate Campbell, Mireia Belmonte topping the London line-up, with Bronte Campbell, Emma McKeon, Minna Atherton, Holly Barratt, Jess Hansen, Taylor McKeown, Kyle Chalmers, Elijah Winnington, Alex Graham, Matthew Wilson and Cameron McEvoy all in tow for another former Olympic medal winner, with Sandeno and Lezak, general manager Rob Woodhouse.
Peaty continued to warm up for summer world-titles action today with a 58.78 win in the 100m breaststroke on Mare Nostrum Tour in Canet, teammate James Wilby close on 58.99. In other action, there were fast swims from Katinka Hosszu, on 2:08.57 in the 200IM and Daiya Seto, on 4:09.62 in the 400IM.
Meanwhile, Initial trends and quirks of the league include: Hosszu is fronting her own Iron team in Budapest and Michael Andrew is keeping it in the family: his owns the New York Breakers, a team that will feature a squad with the young American sprinter and the likes of Germany's Marco Koch.
Each squad in the ISL, created and financed by Konstantin Grigorishin, will have its own colours and logos and flags will not be national but team, as it is with Man United, Barcelona, Liverpool, Bayern Munchen in football and similar household brands in other Pro sports. Some $20 million is being invested in the first League season in the pool, that figure expected to grow, say organisers, as the interest of broadcasters, sponsors and market value rise up the aquatic aerial.
Four teams will race each other for points in the knockout stages before the League culminates in a final of four teams in Las Vegas on the cusp of Christmas.
Managers can recruit swimmers and must par their skills and speed with a competition program and knowledge of where the strengths and relative weaknesses (they're all world-class) of rival teams may lie.
Today's announcements included the following big signings:
SAN FRANCISCO – The Cali Condors, led by general manager Jason Lezak:
Lilly King, Mitch Larkin, Kylie Masse, Ariarne Titmus, Mel Margalis, Olivia Smoliga, Jack Cartwright; Mallory Commerford; Kelsi Dahlia, Shayna Jack, Radoslaw Kawecki, Mark Szaranek, Jan Switkowski, Andrew Wilson
WASHINGTON – DC Trident, led. By general manager Kaitlin Sandeno
Katie Ledecky, Natalie Coughlin, Kevin Cordes, Cody Miller, Jérémy Stravius, Jay Litherland, Leiston Pickett, Zane Grothe, Brianna Throssell, Zach Apple, Madison Kennedy
PARIS – Energy Standard, led by head coach James Gibson:
Sarah Sjöström, Florent Manaudou, Chad le Clos, Anton Chupkov, Emily Seebohm, Penny Oleksiak, Ben Proud, Charlotte Bonnet, Mykhailo (Misha) Romanchuk, Evgeny Rylov, Femke Heemskerk, Georgia Davies, Danas Rapšys, Imogen Clark, Max Litchfield
ROME- Aqua Centurions, led by General Manager Alessandra Guerra:
Laszlo Cseh; Gabriele Detti; Federica Pellegrini; Margherita Panziera; Silvia Di Pietro; Fabio Scozzoli; Luca Dotto; Ilaria Cusinato; Franziska Hentke; Georgia Bohl; Kristian Gkolomeev; Ilaria Bianchi; Philip Heintz; Martina Carraro; Sarah Köhler; Apostolos Christou; Nicolo Martinenghi; Santo Condorelli; Kaylee McKeown; Breno Correia; Alessandro Miressi; Larissa Oliveira
The announcements and rosters in full:
WASHINGTON– DC Trident, one of eight clubs that make up the International Swimming League (ISL), is proud to announce their team roster for 2019. The DC Trident will compete on Oct 4-5 in Indianapolis, IN against the Cali Condors, Aqua Centurions, and Energy Standard.
Kaitlin Sandeno, Olympic Gold Medalist, six-time World Champion, former World Record holder, and current Pan American Games record holder for Team USA, serves as the general manager for the DC Trident and is one of the first female general managers in prosports history. Sandeno said, "I'm so proud of what we're building at DC Trident, for ourswimmers, the fans, and the sport. Our roster has it all, from Olympic legends toswimming's future stars. DC Trident is a force in the pool, but we are equally proud of ourteam's values and the impact we hope to have on the next generation and the community at large."
The initial team roster for the DC Trident includes:
| | |
| --- | --- |
| Anika Apostalon | Tristan Hollard |
| Zach Apple | Madison Kennedy |
| Lisa Bratton | Katie Ledecky |
| Kevin Cordes | Jay Litherland |
| Natalie Coughlin | Cody Miller |
| Abrahm DeVine | Leiston Pickett |
| Ian Finnerty | Gabriel Santos |
| Bethany Galat | Giles Smith |
| Sarah Gibson | Jérémy Stravius |
| Zane Grothe | Brianna Throssell |
| Zach Harting | Andreas Vazaios |
| Siobhán Haughey | Sian Whittaker |
ROME–Having signed many of the world's best swimmers, Aqua Centurions is ready tocompete in the International Swimming League (ISL)'s first season. Led by GeneralManager Alessandra Guerra, they will go head-to-head with Cali Condors, DC Trident, and Energy Standard on October 4-5.
The Aqua Centurions, whose name is derived from the Roman Centurions, is comprised of both Italian and international champions from all parts of the world. Throughout the season, these top-notch swimmers plan to channel the mentality of ancient Romans while reflecting the high standards associated with the phrase "Made in Italy."
"I'm honored to be a part of the first generation of athletes that will help to pioneer a new age of swimming with the ISL. I can't wait to compete with Aqua Centurions and see where we can take this sport," said Greek-Bulgarian competitive swimmer Kristian Gkolomeev.
The initial team roster for the Aqua Centurions includes:
| | |
| --- | --- |
| Luiz Altamir Melo | Kristian Gkolomeev |
| Ilaria Bianchi | Philip Heintz |
| Georgia Bohl | Franziska Hentke |
| Martina Carraro | Sarah Köhler |
| Apostolos Christou | Nicolo Martinenghi |
| Santo Condorelli | Kaylee McKeown |
| Breno Correia | Alessandro Miressi |
| Laszlo Cseh | Larissa Oliveira |
| Ilaria Cusinato | Margherita Panziera |
| Gabriele Detti | Federica Pellegrini |
| Silvia Di Pietro | Fabio Scozzoli |
| Luca Dotto | |
ISL ANNOUNCES THE ENERGY STANDARD TEAM ROSTER FOR THE 2019 SEASON PARIS–Energy Standard enthusiastically shares its official team roster for the
International Swimming League (ISL)'s 2019 season.
"As a founding club of the International Swimming League, Energy Standard has been at the forefront in driving forward a new era for world swimming. We look forward to continuing to evolve from the Energy for Swim competition of 2017 towards the ISL league in 2019and beyond," said James Gibson, Head Coach of Energy Standard.
The team is filled with some of the world's best swimmers, all of whom are ready tocompete against rivals Aqua Centurions, Cali Condors, and DC Trident on October 4-5 in Indianapolis, IN.
The initial team roster for the Energy Standard team includes:
| | |
| --- | --- |
| Simonas Bilis | Danas Rapšys |
| Charlotte Bonnet | Mykhailo (Misha) Romanchuk |
| Anton Chupkov | Evgeny Rylov |
| Imogen Clark | Kayla Sanchez |
| Georgia Davies | Emily Seebohm |
| Femke Heemskerk | Sergii Shevtsov |
| Chad le Clos | Anastasiya Shkurdai |
| Fantine Lesaffre | Ilya Shymanovich |
| Max Litchfield | Sarah Sjöström |
| Florent Manaudou | Kierra Smith |
| Andrei Minakov | Rebecca Smith |
| Penny Oleksiak | Maxim Stupin |
| Ben Proud | |
ISL ANNOUNCES THE CALI CONDORS TEAM ROSTER FOR THE 2019 SEASON SAN FRANCISCO–The Cali Condors, led by four-time Olympic Gold Medalist and General
Manager Jason Lezak, are thrilled to announce the team roster for the 2019 season.
"We're excited to bring together a roster of the best swimmers in the world and we thinkwe're going to be one of the most competitive teams in the league. I can't wait to see my old teammates on the pool deck — and bring some trophies back home," said Lezak.
The Cali Condors is a professional swimming club based in San Francisco, CA, founded in 2018. It is one of the original eight clubs–which includes four U.S. clubs–of the International Swimming League (ISL). The Cali Condors are ready to take on rivals Aqua Centurions, DC Trident, and Energy Standard at the first match of the season on Oct. 4-5 in Indianapolis, IN.
The initial team roster for the Cali Condors includes:
| | |
| --- | --- |
| Bowe Becker | Mitch Larkin |
| Jack Cartwright | Kacper Majchrzak |
| Mallory Comerford | Melanie Margalis |
| Kelsi Dahlia | Kylie Masse |
| Nic Fink | Justin Ress |
| Hali Flickinger | John Shebat |
| Townley Haas | Olivia Smoliga |
| Molly Hannis | Jan Świtkowski |
| Natalie Hinds | Mark Szaranek |
| Anton Ipsen | Ariarne Titmus |
| Shayna Jack | Andrew Wilson |
| Radosław Kawęcki | Kelsey Wog |
| Lilly King | |