Katie Ledecky Sends Shivers With Rippling 1:54.4 AM 200 Free After Year Of Covid Challenges Met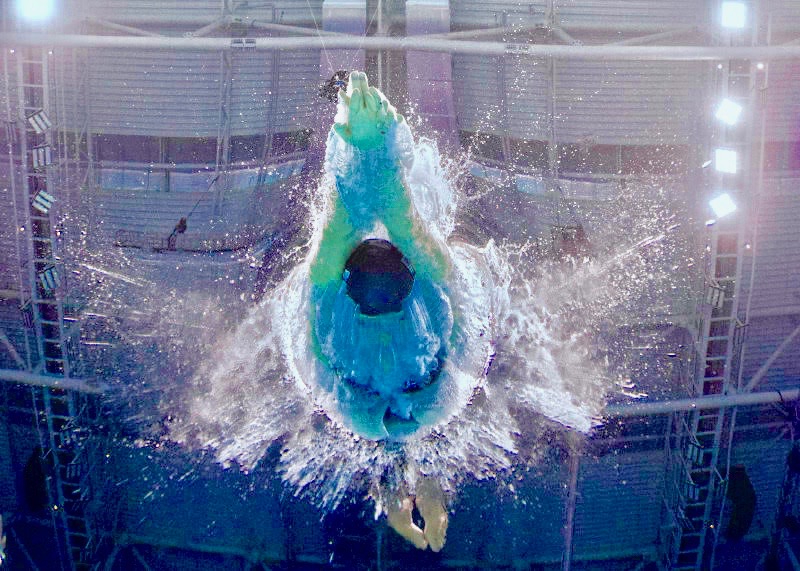 Katie Ledecky sent shivers down the spines of her rivals around the world on the second day of the Pro Swim Series in Mission Viejo with a 1:54.40 win in morning finals of the 200m freestyle.
The time is just shy of her 1:53.73 triumph at the Rio 2016 Olympic Games and followed a heats effort the evening before of 1:55.40.
Out in 27.45, Katie Ledecky – racing for her native club Nation's Capital, where she grew up under the guidance of coach Bruce Gemmell, and now based at Stanford with coach Greg Meehan – turned at the half-way point on 56.01 (28.56), reached the last turn on 1:25.34 (29.33) and came home in 29.06. Sizzling speed on an April morning a year into having not sat in a room or even enjoyed a walk with her family as a result of the COVID-19 pandemic.
The 2012 Olympic champion Allison Schmitt, racing for Sun Devil Swimming under the guidance of long-term mentor Bob Bowman, was next home, in 1:58.04. Katie McLaughlin, of California Aquatics, was third in 1:58.14.
At a Team USA media summit yesterday, Katie Ledecky spoke of the challenges of the past year, challenges she appears to have come through with flying colours: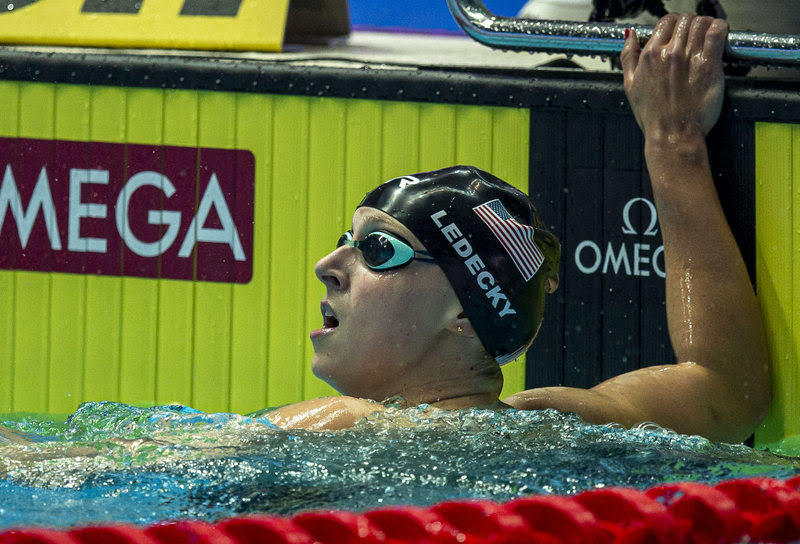 "I don't like to use the word 'sacrifice' because I feel very fortunate to do what I do … I see it more as a challenge and adds a little bit of a push to all of us. Once we get there, we want to show the world all of that work that we have put in.
"I haven't seen my family in over a year. Not one family member. It is coming soon, and I am really excited about that. I want to make this time doing my craft worth it. I want to make them proud when I compete and it adds a little extra push. You just see it as a process and it makes the end result even more sweet."

Katie Ledecky – Image by Patrick B. Kraemer
Just as it will be for families the world over, there will be a great reunion of Ledeckys sometime when possible. Says Katie Ledecky:
"I say I haven't seen them in a while, but I FaceTime them 2-3 times a day. I have gotten used to that. But it is going to be nice to see my grandmothers and share those moments with all of my family. My family has been able to attend London and Rio, so I know they will miss being able to be in Tokyo, but I will be able to share so many great stories with them. We will enjoy it."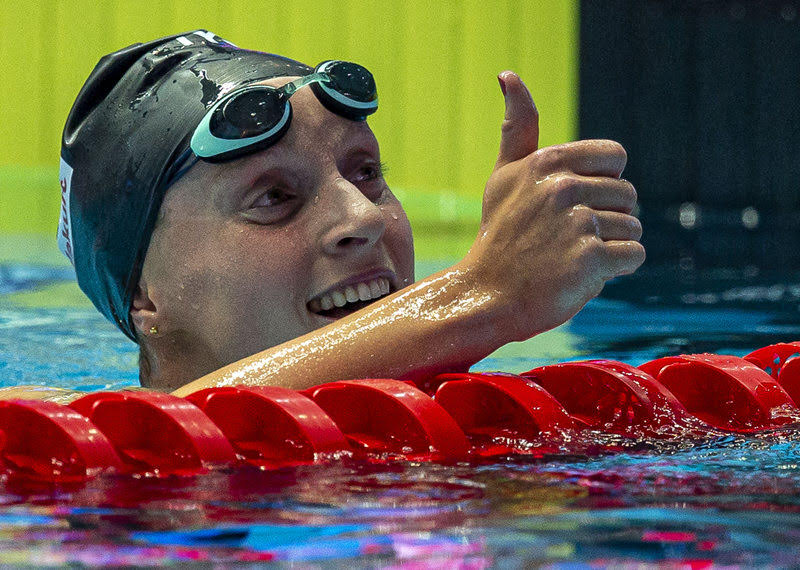 Ledecky had dropped college classes to focus on the Tokyo 2020 Olympic Games in their original slot ion the calendar but when the pandemic hit, the triple Olympic freestyle champion of 2016, over 200, 400 and 800m, changed plans:
"I took the 2019-2020 Olympic year off, but in March of 2020 I was able to hop back into classes virtually and finish my degree. It was great to have that to keep my mind occupied and graduating earlier than expected was a silver lining."

Katie Ledecky – image by Patrick B. Kraemer
The pandemic became an academic endeavour too. Katie Ledecky noted: "I took some really interesting classes. In the spring, right at the beginning of the pandemic, I took a class called, 'Global Change and Emerging Infectious Disease.' That class was scheduled before the pandemic broke out, but they really adapted the class to focus on the coronavirus.
"We had some experts in the country talk to us and it was great to hear from experts. It was nice to hear from them directly and be able to ask questions. We talked about the development of the vaccine. It was a great time to be taking those classes."
Other winners in Mission Viejo:
Caeleb Dressel, 200m free, 1:47.57
Lilly King, 100m breaststroke, 1:05.32 heats, 1:05.70 final
Nic Fink, 100m breaststroke, 59.74
Kelsi Dahlia, 100m butterfly, 58.10 heats, 58.11 final
Caeleb Dressel, 100m butterfly, 51.61
Melanie Margalis, 400m medley, 4:35.18
Sean Grieshop, 400m medley, 4:16.14