Jeremy Desplanches Sets Early Global 200IM Pace As Yohann Ndoye Brouard Joins Lacourt & Stravius In French Sub-53sec 100 Back Club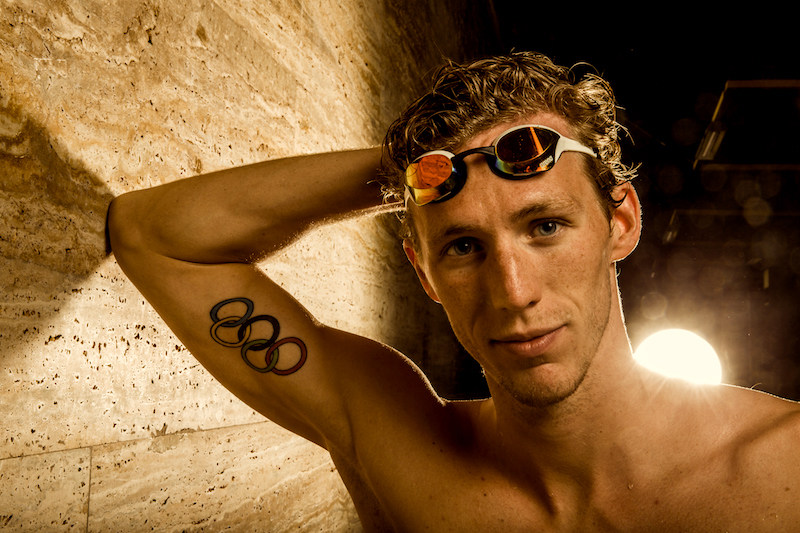 Swiss ace Jeremy Desplanches set the early global pace over 200m medley with a 1:57.50 victory on the opening day of action at the second round of the Camille Muffat Golden Tour in Marseille but he wasn't the only 900-point plus winner on the day.
Indeed, the one other battle that produced a swim soaring into that range delivered two for the price of one: Yohann Ndoye Brouard became only the third Frenchman ever to race inside 53sec over 100m backstroke when he clinched the Marseille final in 52.97 after a battle with Mewen Tomac, of Amiens, on 53.19.
Ndoye Brouard's time was a lifetime best, Tomac's wasn't but only because he'd rattled out a 53.10 in heats. Ion the final, the French rivals, both just into their 20s, kept at bay Apostolos Christou, on 53.71, and his Greek teammate Evangelos Makrygiannis, on 54.17.
Ndoye Brouard has come on in leaps and bounds in the past few years. Back in the last full season, of 2019, he clocked 53.80 as a 19-year-old at the Universiade, a year after a 2018 career best of 55.89.
The other two Frenchman to have raced inside 53sec are 2011 joint World champions Camille Lacourt (52.11 French record) and Jeremy Stravius (52.76 best and a time that matches Lacourt's 10th entry in France's all-time to 10.
Desplanches, meanwhile, is looking good for Olympic season ahead. Based at Olympic Nice Natation and racing for Team Iron on International Swimming League tour, the 26-year-old led the 200m medley from start to a podium of sub-2min efforts. Through splits of 25.26, 54.87 and 1:29.02, his winning time matching the ninth best of his career and marked the fastest from Jeremy Desplanches since the last full season of racing in 2019, which included the silver medal at the World Championships in Gwangju, where he established a Swiss record of 1:56.56.
Jeremy Desplanches nailed a couple of 1:57 highs at the the start of the last Olympic season before Covid cancelled Tokyo 2020 and the world went into lockdown. A year on and he is in the same fine shape, a touch faster, his goal set for the rescheduled Olympic Games due to get underway on July 23 after a delay of a year and a day.
Closest to Desplanches today was Léon Marchand, the teenager racing for Dauphins Toulouse, on 1:58.97, third place to Clément Bidard, of Mulhouse, on 1:59.83.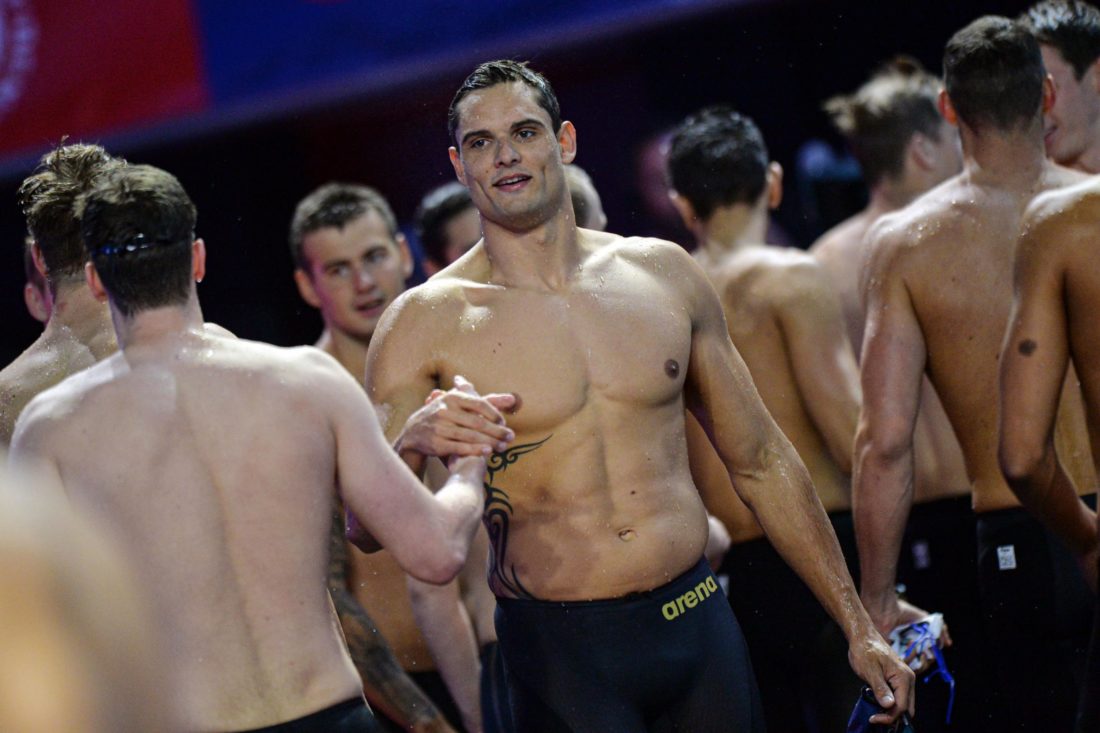 Florent Manaudou, at home for Marseille, got his Olympic long-course race season off to a fast start with a 21.72 win over 50m freestyle after a 21.87 in heats. Closest to the London 2012 Olympic champion and Rio 2016 silver medallist was Dutch visitor Jesse Puts, on 22.23, with the winner's club mate and France teammate Clément Mignon third in 22.41.
Marseille celebrated another victory when Mélanie Henique managed to fend off Dutch sprint ace and London 2012 double Olympic freestyle champion (50, 100m) Ranomi Kromowidjojo, on 25.59. Her teammate Femke Heemskerk completed the top three in 26.23. Henique's Marseille mate Marie Wattel clocked 25.91 in heats but withdrew from the final.
Kira Toussaint, of the Netherklands, was a class apart in the 100m backstroke. After a sharp 59.47 in heats, she took the final in 59.84, Sweden's Michelle Coleman on 1:01.01, Simona Kubova, of the Czech Republic on 1:01.05
There was a tight tussle in the 100m butterfly, Switzerland's Noe Ponti, who turns 20 this year and races for Nuoto Sport Locano taking the race in 51.89 for his second dip of the day below 52sec, after a 51.76 in heats. Ponti set a Swiss record of 51.15 at the Rotterdam Meet in December last year. Seasoned France teamster Mehdy Metella, of Marseille, showed he is making good progress on the comeback-from-injury trail with a 52.02 ahead of a 52.92 from the Czech Republic's Jan Sefl.
In a 400m freestyle duel of Russians racing for foreign teams, Anna Egorova, who races for the Toronto Titans on International Swimming League tour and for CS Clichy 92 in France, clocked 4:07.46 to get the better of Anastassia Kirpitchnikova, for Montpellier Metropole Natation, on 4:08.84. Third place went to Marlene Kahler of Austria in 4:12.87.
Caba Siladji, of Serbia, took the 50m breaststroke in 27.37, a touch ahead of Dutch challenger Arno Kamminga, on 27.45, third place to Christopher Rothbauer, of Austria, in 27.90.
In the women's equivalent final, Kamminga's national teammate Rosey Metz took the win in 30.90. The top three was completed by Switzerland's Lisa Mamie, in 31.52, and Lithuanian Kotryna Teterevkova, in 31.69.
The session came to a close with Camille Tissandie, 16 and racing for Castres Sports Nautiques, at the helm of the 400m medley final on 4:46.46, Lara Grangeon de Villele, Sarcelles, on 4:48.52, the top three completed by Czech visitor Kristyna Horska in 4:48.63.