Jennifer LaMont Appointed First Woman Boss Of ASCA With Pledge Of Inclusion & Empowerment For Coaches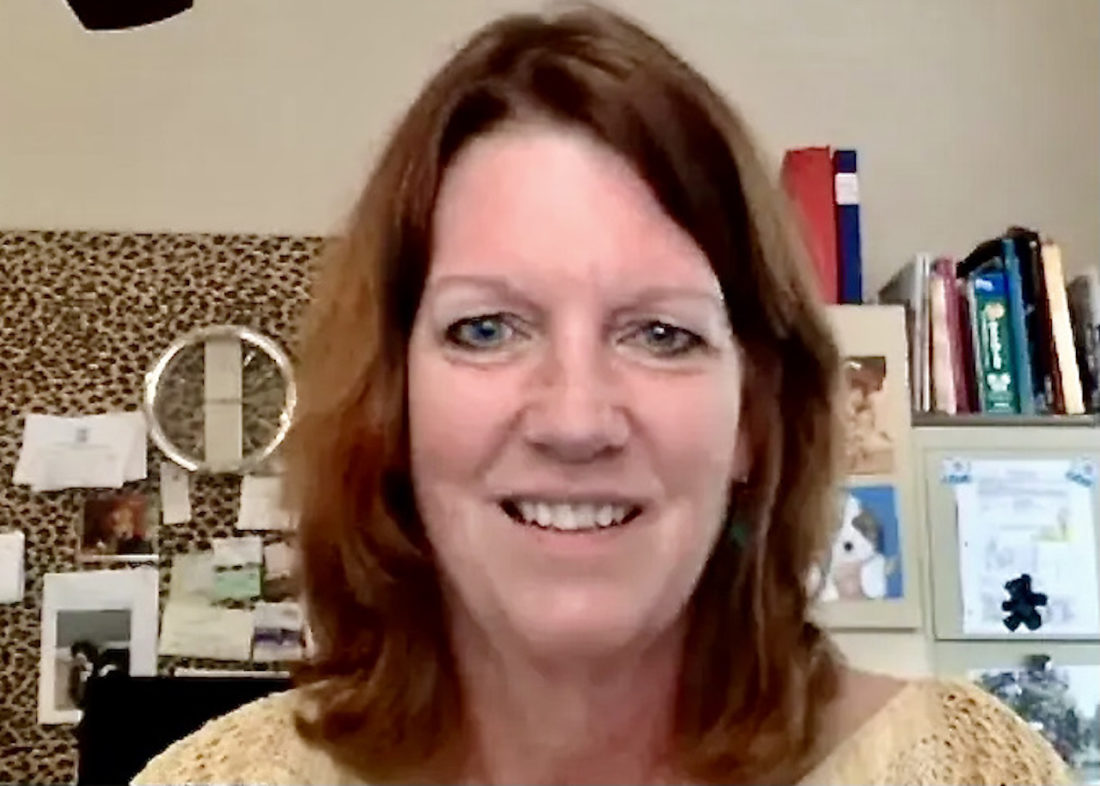 The American Swimming Coaches Association (ASCA) has appointed Jennifer LaMont as its first female Chief Executive Officer, pledging inclusion, unity and empowerment for swim coaches throughout the United States. She starts on April 21.
LaMont arrives at a challenging time for coaches far and wide around the world, the Covid-19 pandemic having hit programs in many different ways.
Continued strong co-operation with the World Swimming Coaches Association and its continental branches, including Europe, the first to establish a formal structure, is expected.
Expanded membership services, more coaches clinics, a reformatting of certification courses and support to new coaches entering the profession, ASCA announced on its website.
"I am so incredibly honored to be able to contribute to the success of swimming coaches and to the sport that made me who I am. The positive impact coaches have on the lives of athletes and budding athletes is immeasurable. I can't wait to apply my years of experience to unite, support and empower coaches and promote the sport of swimming."

Jennifer LaMont
Jennifer LaMont is a former collegiate All-American swimmer who has spent the past 30 years since her racing days heading advocacy organizations, according to ASCA. LaMont raced for the Cincinnati Marlins, Walnut Hills High School (she claimed three Ohio state titles and state records) and the University of Southern California, where she became an All-American in the 500 free. In 2018 she was inducted in the Cincinnati Public Schools Athletic Hall of Fame.
For the past 17 years, Jennifer LaMont served as Chief of Staff for the Broward Teachers Union, the United Teachers of Dade, and for the union for nurses and doctors at Jackson Health System in Miami, SEIU. She has also worked in communications, organisational development and public relations roles.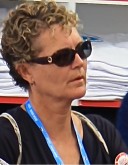 Through ASCA, Cal Berkeley head women's swimming coach Teri McKeever, a former USC teammate of LaMont's (formerly Johnston), and in 2012 the first and only woman to serve as head women's coach for the USA Olympic swim team, said:
"I have to say I was pleasantly surprised to see ASCA name Jennifer as CEO. I believe this shows a desire by the board to move the organization in a new and positive direction. I look forward to supporting Jennifer in her new role."

– Teri McKeever – photo by Craig Lord
LaMont's former coaches include Dennis Pursley, Skip Kenney and Don LaMont. Pursley, former Olympic coach and head coach for Australia, America and Great Britain and retired Head Swimming Coach at the University of Alabama, welcomed LaMont's arrival at ASCA, saying:
"Jennifer was a determined, hard-working and highly committed swimmer on our Cincinnati Marlins 1980 national championship team. She has clearly applied those attributes to her highly successful professional career. Her leadership, networking and organizational skills will be great assets for the American Swimming Coaches Association. ASCA can look forward to a bright future with her at the helm."

– Dennis Pursley