From the 2018 Archive: Jan Cameron, Olympic & Commonwealth Medallist For Australia, Passes Away At 70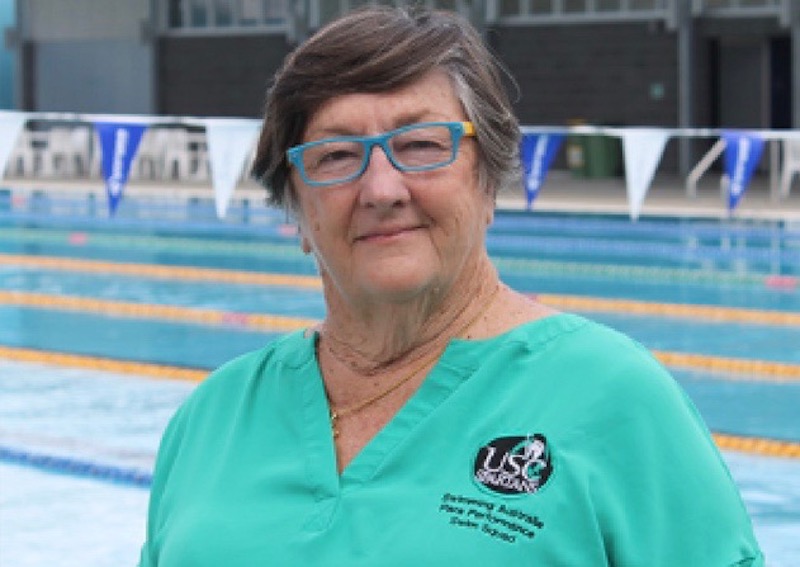 Obituary (reproduced November 3, 2020 – from the Craig Lord Archive, originally posted April 30, 2018): Jan Cameron, an Olympic and Commonwealth medallist for Australia and later a coach who's performance-pathway leadership at the heart of a much-criticised centralised policy at Swimming New Zealand, passed away at the weekend. She was 70.
Janice Gabrielle Murphy was born in 1947, in Sydney, New South Wales. She was just 4 ft 11 in, weighed in at 110lb when she represented Australia at the Tokyo 1964 Olympic Games. She claimed silver with teammates Robyn Thorn, Lynette Bell and Dawn Fraser. In Commonwealth waters, there were silvers in the 440y medley and 4x110y free and bronze in the 110 yd free at Kingston 1966 when the event's title was the British Empire and Commonwealth Games.
Before the Games, Murphy switched from Forbes Carlile's squad to work Don Talbot. That relationship would later become romantic.
After marrying Talbot, Cameron coached with Talbot in Australia, Canada, and the United States during a marriage that last from 1973 to 1989. The couple had a son, Scott Talbot-Cameron, who became an international swimmer for New Zealand – and then a coach.
After the Tokyo Olympic Games, Murphy began a teaching scholarship at the Wollongong Teacher's College (now the University of Wollongong). While studying there she did coaching on the sidelines; her first coaching job was in 1968 at a small swimming club in Port Kembla. She became a full-time coach after graduation.
While in Canada when her new husband moved there to lead Thunder Bay, Murphy, then Jan Talbot, completed an Honours degree in Physical Education and received a Masters in Coaching Sciences from Lakehead University. She also played a significant role at Thunder Bay.
On the end of their marriage, Talbot, who led Australia to victory over the USA on gold count at the 2001 World Championships, writes in his autobiography of Murphy's "good people skills" and notes: "My first two wives were both good women and my years with them were enjoyable. The fault for the break-ups lies just about totally with me, especially because of my passion for swimming. Through those years I could see nothing else, and that made life difficult for anyone around me."
After her marriage to Talbot ended in 1989, she married Kevin Cameron, the director of sport production at Sky Television in New Zealand, in 1990. The couple had first met in 1961 when Kevin, then 14, was playing rugby for a New Zealand school team and on an Australian tour was housed by the Murphy family, Jan's brother a player for a rival team. Jan and Kevin became pen pals and later would become engaged for a brief time in their youth before going their separate ways.
When the couple were reunited, they set up home in New Zealand in 1991 and Jan Cameron worked as head coach for the North Shore Swimming Club, which she turned around from local club to a program with an elite squad of national teamsters. In 2001, she began working as a national coach at the newly built Millennium Institute of Sport and Health at the Auckland University of Technology.
A member of the Australia team staff at the Gold Coast Commonwealth Games this month, Cameron's last big international position was that of senior coach and then, between 2008 and 2011, general manager performance and pathways at Swimming New Zealand.
In September 2011 she resigned from the federation position, a few months after the release of the Ineson report initiated by Sport New Zealand, which described the high-performance culture of Swimming New Zealand as "negative" and "dysfunctional". Cameron described the report as "Poorly written, poorly done, rubbish". She criticised the author for penning "speculation, opinion and unsubstantiated stuff put there as facts".
Between 2011 to 2014, she was managing director of Jan Cameron Performance Compass, a performance sports consulting company that she founded. At the same time, since May 2013, she coached the Paralympic Swimming Program at the USC Spartans Swim Club based at University of the Sunshine Coast in Queensland.
Jan Cameron's role at Swimming New Zealand is one that courted controversy, not because of her own abilities, the respect she commanded and the esteem she was clearly held in by the swim community but because of the governance that framed her years, a centralised performance pathway having failed to deliver international success.
Coach David Wright, who pens his thoughts on swimming in New Zealand at the SwimWatch website, notes today:
At a time like this I think it is important not to hide from the mistakes. Cameron does not need to have her legacy sanitised. It is what it is – good and bad. And so let's briefly consider the negative. The last time Swimwatch mentioned Jan Cameron was not exactly flattering."
"Jan Cameron brought the same fearless bravery and certainty to her coaching and administration. The policy of centralization that she went on to promote hurt her legacy. The passion that she offered was peerless. I have always thought it sad that New Zealand in those days did not better recognise the twin talents involved in the sport. Clive Rushton (RIP) was the SNZ High Performance Manager and Jan was the National Coach. The potential of that team was something New Zealand had not seen before and certainly has not seen since. The union of Jan's determination with Clive's thoughtful direction could have done wonderful things for swimming in New Zealand.
"Sadly the SNZ Board did not have the ability to bring together two powerful personalities. Instead they allowed dissent and conflict to exist between the two. Eventually Jan won and New Zealand was left with Jan's irresistible force imposing her centralized philosophy without restraint. The qualities that could have enabled her to do for New Zealand what she had managed for the North Shore Club were misapplied and wasted. But that was never Jan's fault. That was because no one in SNZ could manage her strong personality."
In a note that ripples out to a great many places in the world when it comes to the negative impact of poor governance at domestic and international levels, he concludes:
"And so at the end of Jan's life I am torn and confused. On the one hand I am full of admiration for a person of outstanding personal courage, talent and drive. And on the other hand I am sad and distressed that it was misdirected and mismanaged by a weak and incompetent Board of Swimming New Zealand."
RIP Jan Cameron. 1947-2018
Condolences to her family.
A statement from Swimming Australia:
"As Swimming Australia's current para sport mentor coach, Jan was a much-loved member of our swimming family – staff, coaches, officials and athletes alike. Jan's illustrious career has spanned all areas of swimming including as an athlete, coach and administrator," Swimming Australia said in a statement.

"Jan will be sorely missed within the industry, by colleagues, coaches, athletes and all in the wider swimming community. Swimming Australia will advise an appropriate memorial in due course. Our thoughts are with Jan's family and friends at this sad time."