James Wilby Overcomes Tokyo Trauma For GB European Gold On The Back Of England Commonwealth Glory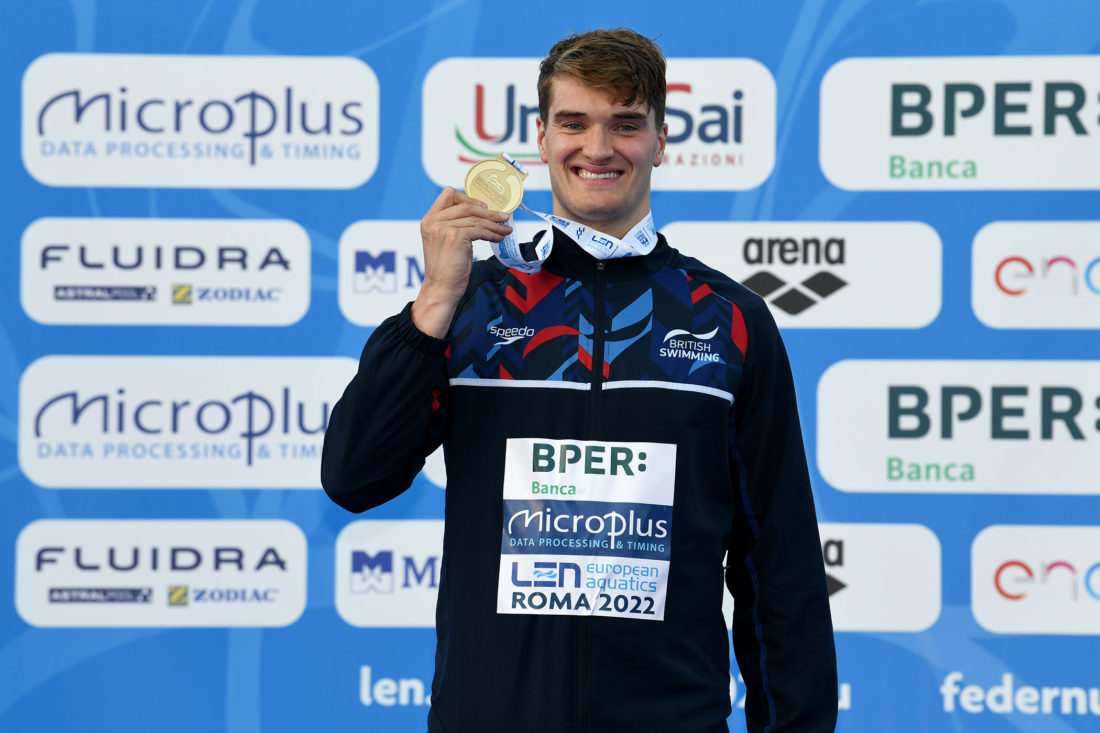 James Wilby, the forgotten man of the Britain team at the Tokyo Olympics, lifted the European 200m breaststroke title here tonight as his national team's fortunes turned in the wake of a decision to pull Olympic champion Tom Dean and five others from their individual races to "protect them both physically and emotionally … at the end of what has been a long and packed summer".
The fourth day of racing in Rome had started with an explanation from British Swimming: It had withdrawn all four men from the 200m freestyle heats, including Olympic champion Tom Dean, Matt Richards, Jacob Whittle and Ed Mildred, and Laura Stephens was also out of the 100m butterfly. All would be focussing on relays for the east of the championships, Dean also a possible withdrawal from the 200m medley on the last day of racing come Wednesday.
The Britain team noted: "The rationale with these [withdrawals] is very much about protecting the swimmers, both physically and emotionally, through the rest of the meet at the end of what has been a long and packed summer." The focus would switch to "relay opportunities".
A weight lifted, every British swimmer who made finals delivered a medal on the fourth of seven days of racing, Wilby's terrific gold from outside lane 8 in the 200m breaststroke followed by silver for Freya Anderson a touch adrift Marrit Steenbergen, of The Netherlands, in the 200m freestyle, and bronze for the men's 4x100m freestyle quartet.
For Steenbergen, it was gold No 4 so far at the championships, while Anderson has also made four podiums, with two gold, including the 4x100m freestyle with teammates, and two bronze medals, in the 100m freestyle and the 4x200m freestyle with mates.
Dean and three teenagers, Richards, Whittle and Mildred took bronze behind Italian gold and Hungarian silver, and that at a meet without 47sec men Duncan Scott and Lewis Burras.
The withdrawals caused ill-feeling at home among prospective Britain teamsters who did not get a chance to race at the championships in Rome, even at an event that allows four entries per nation in each event. Some took to social media to note how galling it had been back home to watch empty lanes as racing proceeded.
Said Wilby: "I think it's extremely complicated. You know, we are in a period right now where we've gone through things that we've never gone through before and we are going through things currently that we've never gone through: three Internationals in one year as a hell of a task …
"Decisions have to be made and, you know, everyone's gonna look at every decision in the world in a certain way and no one's ever going to agree on anything. I think the main thing is we've got a phenomenal team of staff and some athletes who are currently at the top of their game, we know the names, and then some people are coming through and I think if all goes to plan … people on that social media will be very pleased with the results that they see the coming from the national team in the next two years."

James Wilby – image courtesy of British Swimming
Awareness of mental health issues related to sport – and wider society – is to be found on the rise across a wide spectrum of sports, this from Scottish Rugby one of many campaigns offering advice: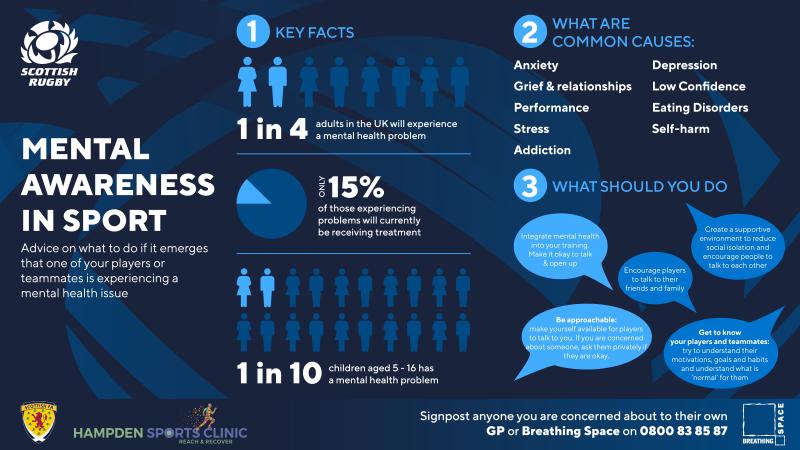 Wilby & His 2nd Win Of Season As An Outside Smoker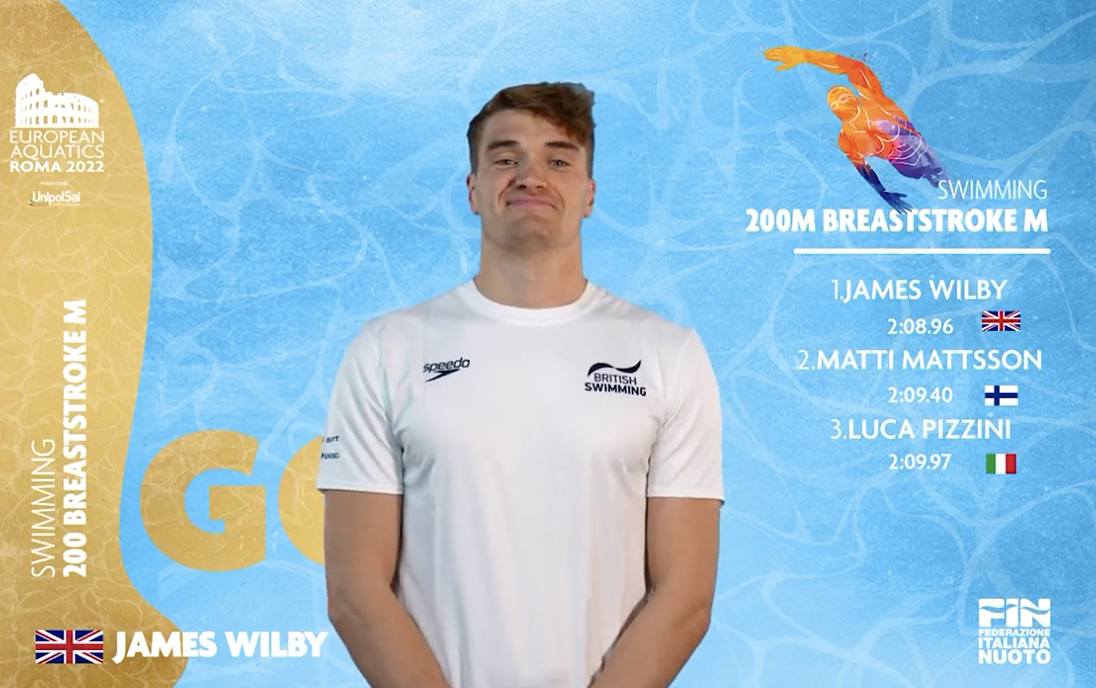 Wilby scraped into the 200m final by a hand on Saturday and was showing signs of fatigue at the end of a season that started with World Championships and, less than two weeks ago, including 100m breaststroke gold ahead of England teammate Adam Peaty.
But in the final, Wilby surged through the field from fifth at the first turn, fourth at half way, second and at the last turn and, momentum with him, on to gold ahead of Finland's Olympic bronze medallist Matti Mattsson for gold 2mins 08.96sec to 2:09.40, Italy's Luca Pizzini third in 2:09.97. Mattsson was aiming to become the first Finnish champion in the event since Ivo Reingoldt at Paris in 1931. Mattsson still got to celebrate as the the first Finn to win a medal of any colour in the 200m since Reingolt's victory.

On outside-smoker status, Wilby said: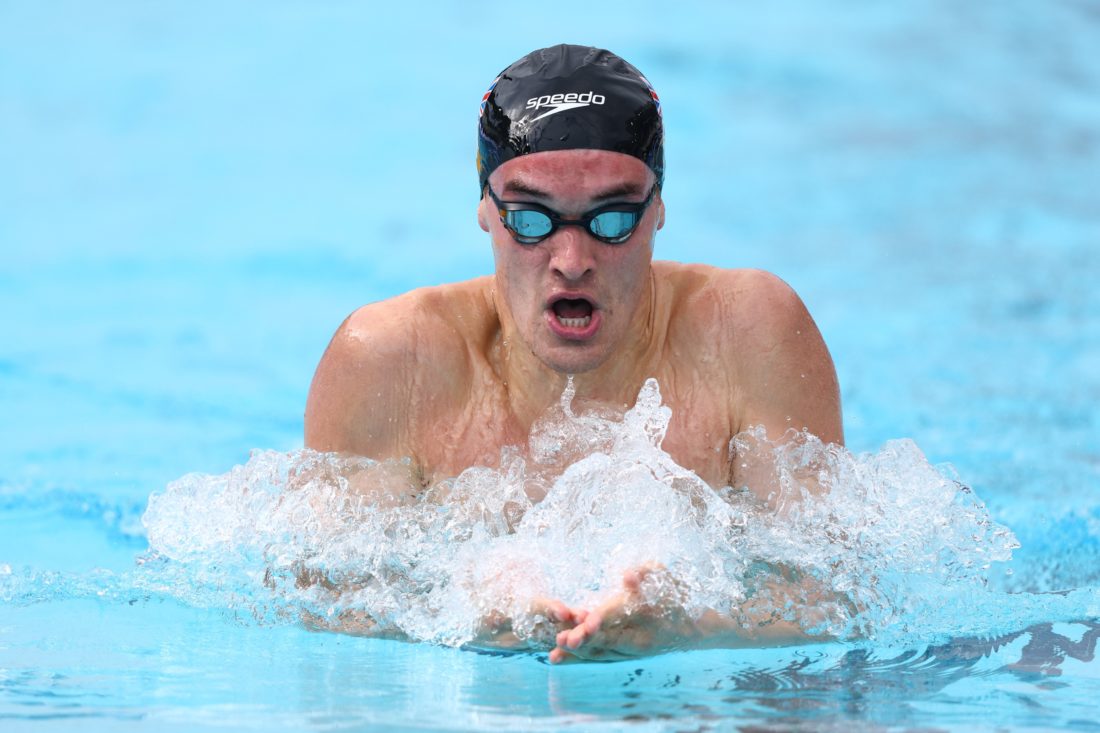 "I said to myself straight after the semi-final – ah, why do I keep doing this to myself./ Sometimes I cut it just a bit too fine.

"But I knew it was just going to be a case of racing my own race, sticking to the process and that was going to deliver a good result.

"It's kind of an advantage in as much as they couldn't see what I was up to and be aware of what I was doing but then a disadvantage in the fact I had no idea what they were doing. It was a real wrestle down that last length, that last 25 but I executed my process just as I wanted to.

"Again, same as it's been a couple of times this year – it's not about the time, it's about getting in and racing and came away with the gold and so happy with that."

James Wilby – courtesy of British Swimming
He added: "This is our third, major International. I had honestly try not to think about that too much because I don't want to think how tired I potentially am."
Uniquely, British swimmers are racing at their third major senior international in just seven weeks here in Rome, after an unexpected World Championships in June and the Commonwealth Games in Birmingham. No other nation is eligible for all three events.
Wilby, 28, knows about the impact of mental and physical exhaustion better than any on the Britain team: in Tokyo last year, a touch down on best, he was relieved of his role as understudy to Peaty in the mixed medley relay. The Olympic raced both heats and final, Wilby's inexplicable exclusion costing him gold and an MBE in the Queens Honours with other relay reserves.
Wilby, who did race heats of the men's 4x100m medley in which Britain took silver behind the United States racing in an outside lane, was crushed. After victory today, I asked Wilby about the torrid time he'd had before, in and after Tokyo. He said: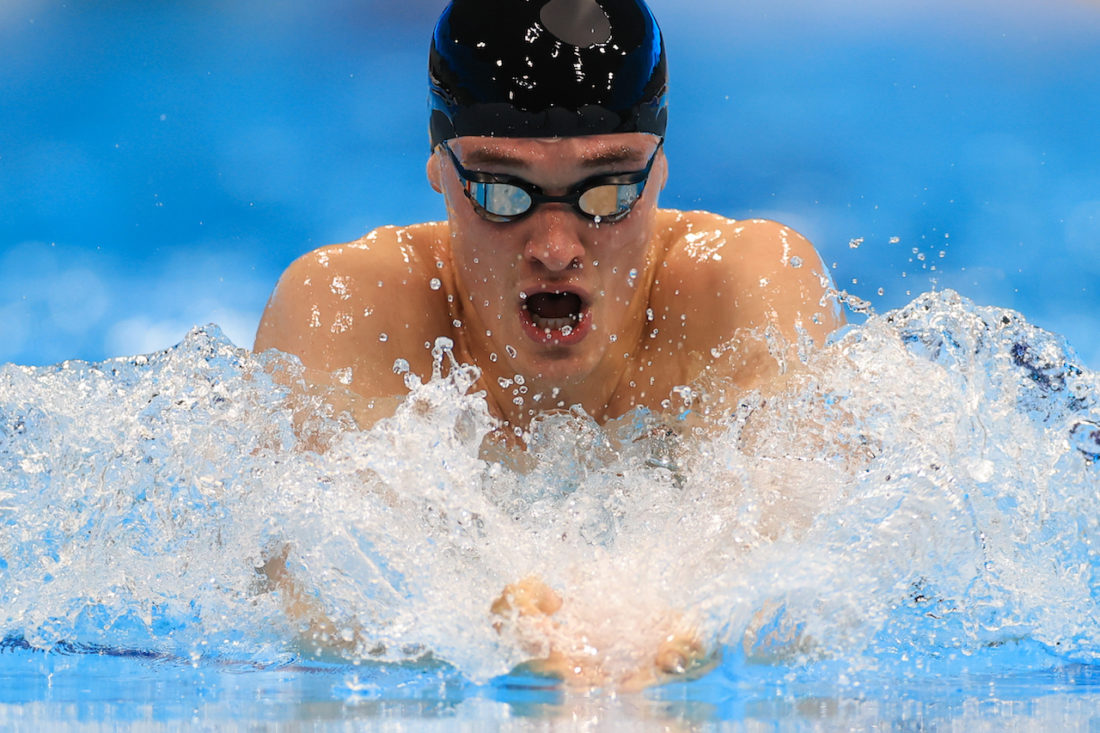 "It took about three months for me to actually get that medal that I won at the Games out of its bag that it was in.

"It took a number of months to actually sit down and look at it and be like – it wasn't me on the podium but it was me who contributed towards that medal win.

"It was a challenge – it really was. But I look back on that now and be like that's a learning experience for life, let alone just my swimming career so I am really proud of myself going through that."

James Wilby – image by Georgie Kerr, courtesy of British Swimming
Coached by Dave Hemmings at the Loughborough National Training Centre, Wilby struggled to find his best form in Tokyo. After the 200m that did not go to plan, he broke down after journalists asked whether he was proud of his mother, a nursed who had volunteered on the Covid frontline in Britain and "been there for the nation".
"She has been there for me every single day for 27 years," said Wilby. "I feel like I have let here down…". The tears flowed but Wilby did not walk away. He answered every question, be they tough or sympathetic, and then collected himself because he "had to get it together… I'm here for the team now and I'll be back up there supporting them all the way through the Games – that's my job now."
The aftermath was harder to handle. Today, he said: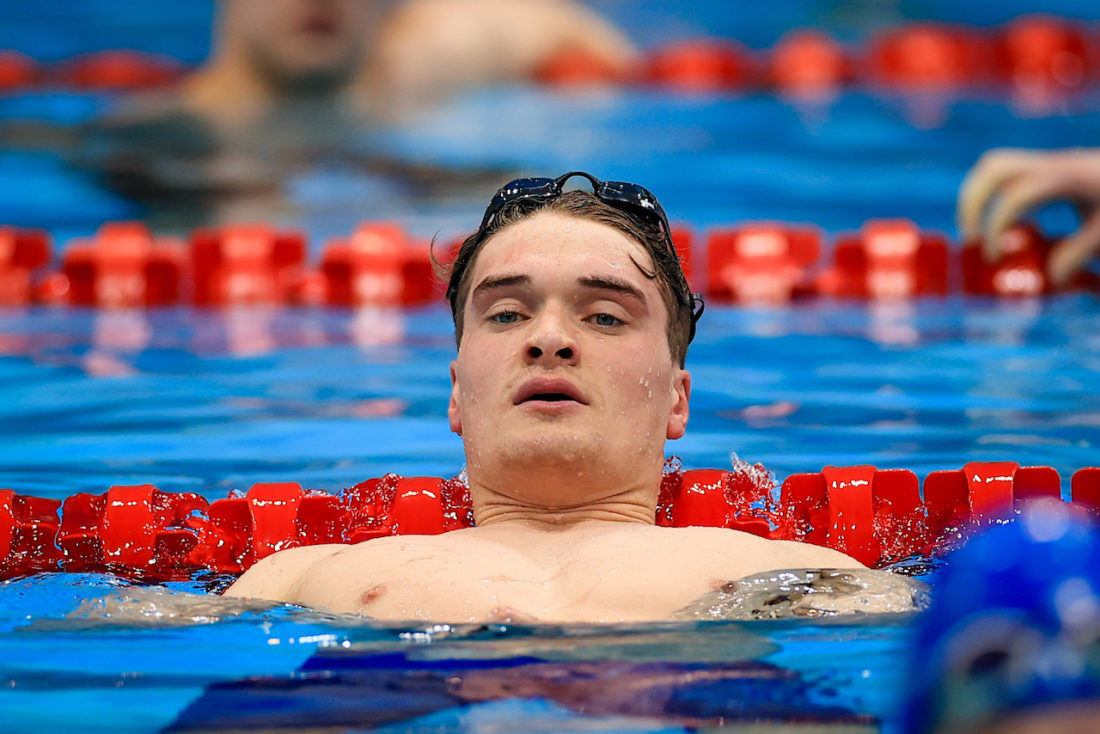 "It was a two-year struggle internally, not vocalising that, sharing that and seeking out the help I needed for that and it all culminated at the Olympic Games.

"Then a couple months after (the Games) were really quite rough and it was a real case of reaching out and getting the support I needed.

"Then also reassessing the way I approach the sport.

"I am keenly aware of how old I'm becoming in terms of the rest of the team but it has been done before where older people are successful at major internationals.

"Coming into this year it was a case of having that reset until the December and getting back in in the January with a new approach, continual support, external support and just really focusing on that enjoyment.

"It became less about pressuring myself and overthinking things – very much just a case of this is what I've achieved, being proud of what I've achieved as well."

James Wilby – Image courtesy of British Swimming
This year, Wilby has had a dream season he would not have thought possible a year ago. Bronze as part of the British men's medley relay at the World Championships in Budapest a year after Olympic silver was followed by Commonwealth gold in a 100 breaststroke battle in Birmingham marked by his victory and Peaty's fourth.
There was a second gold for Wilby in the men's medley relay for England and then silver behind Olympic champion and world record-holder Zac Stubblety-Cook in the 200m breaststroke and bronze in the mixed medley relay.
In Rome, Wilby opened his account with bronze with the 4×100 mixed medley. Now, he has. 200m gold as the the latest in a line of British gold medallists in the event: Roy Romain (1947); David Wilkie (1974); Adrian Moorhouse (1983); Nick Gillingham, the first triple champion ever, in 1989, 1991 and 1993; and Ross Murdoch (2016).
The road to Rome and the trail to Tokyo 2020 have been as light is to dark for Wilby:
"It's been a year where my approach has been very different.

"It's been a lot more enjoyment-focused, just making sure I'm really happy doing the sport.

"This is our third major international and I honestly try not to think about that much or mention it here and over the past week or so because I don't want to think how tired I potentially am.

"At the end of the day I am really happy. I'm really enjoying myself, I loved that race, I've loved these races I've done these past few days so the performances are coming when I'm in that state.

"That means everything to me."

James Wilby – image courtesy of Team England
Other finals on day 4: