Jacco Verhaeren Appointed Head Of French Swimming On Way To Home Paris 2024 Olympics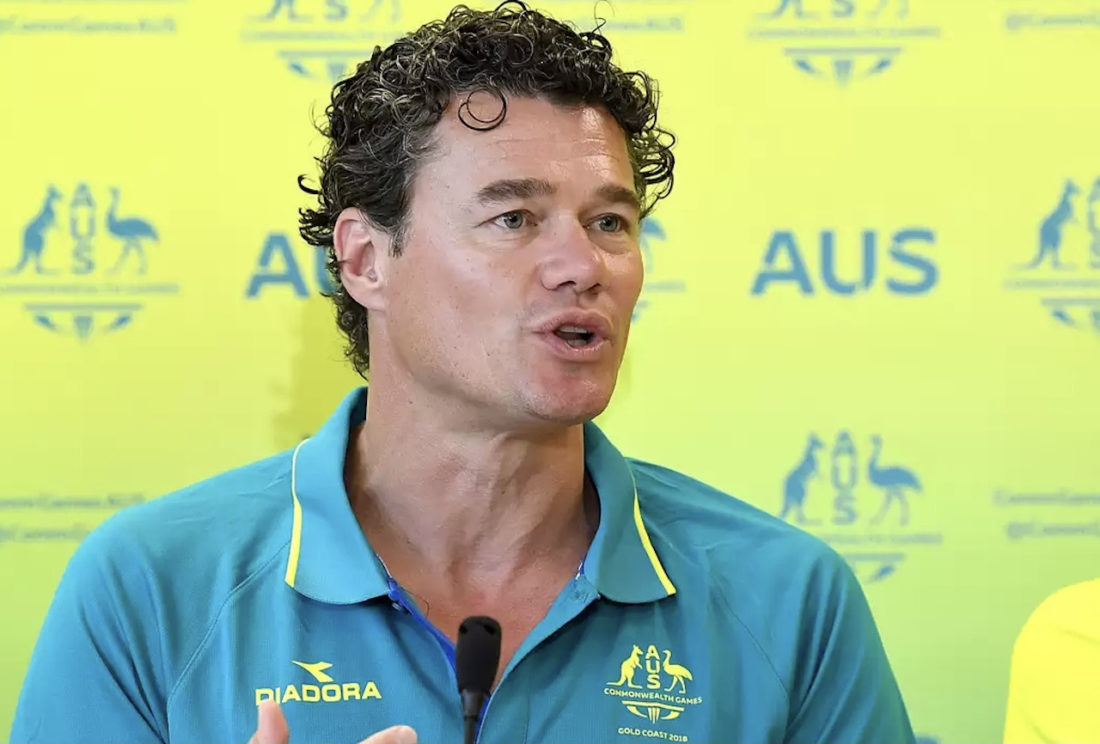 Jacco Verhaeren, who returned to Europe late last year after seven years at the helm of Australian swimming, has been appointed Performance Director of swimming in France for the build up to a home Paris 2024 Olympic Games.
The 52-year-old Dutchman who was mentor to the likes of Olympic champion sprinters Pieter van den Hoogenband, Inge de Bruin and Ranomi Kromowidjojo during his days at the helm of coaching in The Netherlands before he took on the Australia job, will take up his role in French swimming, pool and open water, after the Covid-delayed Tokyo Olympic Games.
Verhaeren was appointed as part of the "Ambition Bleue" project, a cooperation between the French Swimming Federation (FFN) and the National Sports Agency designed to raise standards across the board in French sport.
In an interview with the FFN to coincide with the announcement of his appointment, Verhaeren, who has also had a consultancy role with the German swimming federation (DSV) since his return to Europe, said that it was "an an honour to have been asked to take on" his new role.
Asked to list top reasons for taking up the post in France, Verhaeren said: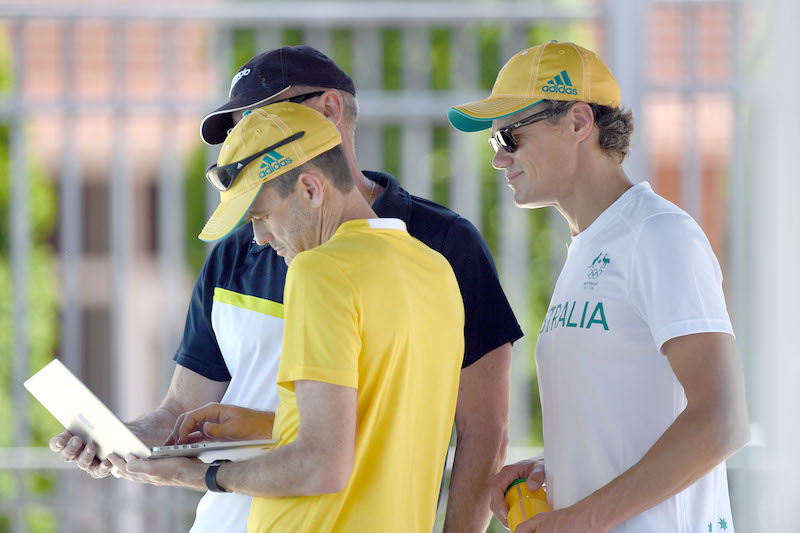 "Discovering new cultures and working with different people has always motivated me, even more since my Australian experience (2013-2020). Over the past six months I have also had the chance to collaborate with the German Swimming Federation. It gave me another perspective on methods I knew nothing about. The experience that awaits me in France is part of this process. It is also a huge privilege to work in a country that will host the Games in 2024. These opportunities are very rare when working in an Olympic sport. This is something I want to embrace. Of course, there will undoubtedly be pressures, expectations and challenges, but that's the allure of super high performance."

Jacco Verhaeren – photo,Jacco Verhaeren, right, the Australia head coach, talks tactics with his coaches on the way to a better Rio 2016 after a challenging London 2012 that led to his appointment – courtesy of Swimming Australia
In what "state of mind do you approach this sporting challenge" he was asked. "I think it's important to have an open mind and listen to what coaches, athletes and French swimming players have to tell me about their team and their system first," said Verhaeren. "After that, it will be time to make adjustments and changes if necessary. In the end, I don't forget that it's their team, their dream and their career. Me, I will only be there to accompany them! As such, I sincerely believe that bringing people together to share their experiences, knowledge and ideas is the best way to move forward."
Verhaeren will be based in his old haunting ground at home in Eindhoven, his travel across France from there involving much smaller distances than some of his commutes Down Under.
How would his past experiences in the Netherlands or Australia enable him to understand the French aquatic environment, he was asked. Verhaeren said: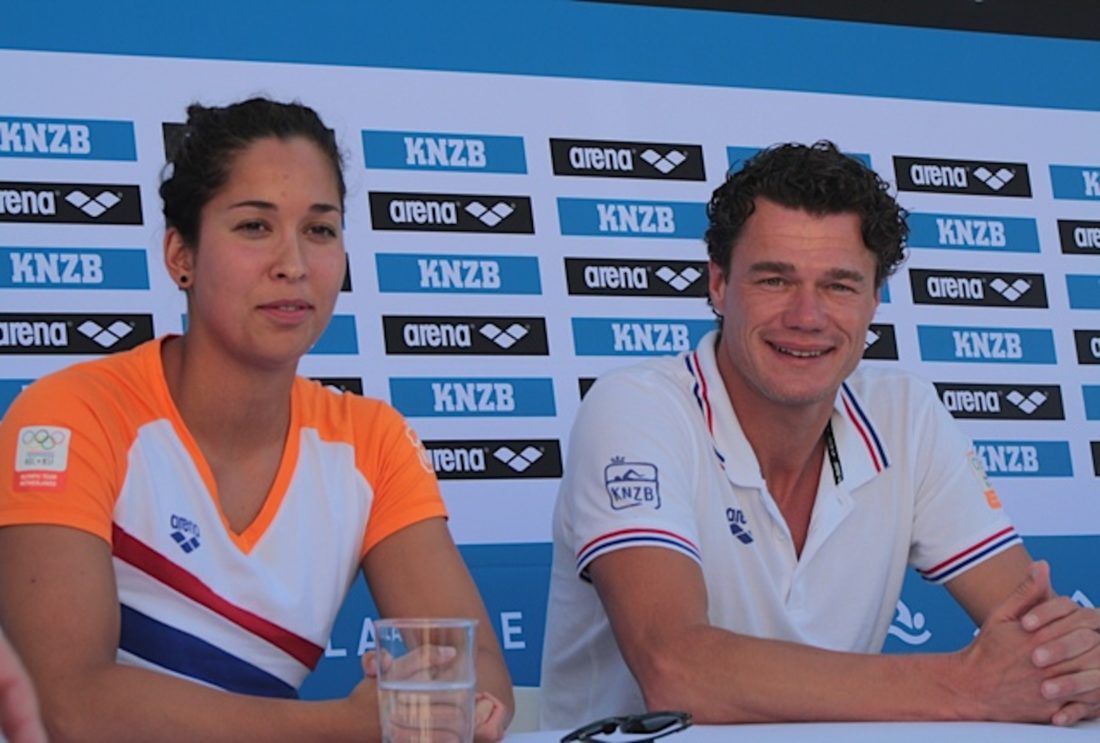 "I think sport in general, swimming in particular, and high performance are universal. I realised that I had a lot more in common than in differences with the people I worked with in the Netherlands, Australia and, more recently, Germany. For them and for me, the challenge is daily and the commitment is total! That said, no coach or athlete works the same. So instead of comparing nations, I try to address individual needs and what the team needs to be successful."

Jacco Verhaeren – photo – with Ranomi Kromowidjojo, by Craig Lord
Verhaeren will serve French swimming up to and including the home Paris 2024 Olympic Games, any further involvement to be decided beyond that big moment fort France, 100 years after the French capital last hosted the Olympic Games.
Verhaeren speaks no French. He will take a crash course this summer and is looking forward to learning "one of the most beautiful languages ​​on our planet".
Meanwhile, Claude Onesta, Manager of High Performance at the National Sports Agency in France said: "The arrival of a high quality experienced technician is excellent news for French swimming. Jacco will be able to rely on the expertise of French coaches in order to create a strong dynamic to promote the ambition of the French teams in view of the Paris 2024 Olympics. We have worked closely with the federation to make the arrival of Jacco a reality. A first investment of 200,000 €, contributing to the latter's payroll, operating costs as well as the promotion of coaches of structures of excellence, has been agreed between the Agency and the President of the FFN".
The Goggles Verhaeren Might Like To See On French Swimmers On Tour
Jacco Verhaeren recently created Chrono Coaching.
In a social-media post, he noted: Shifting circadian rhythms for peak performance at any time is what we do. This with the use of light and "dark" glasses and a personalised program. In this great presentation of Renske Lok (and her research) you can see why shifting your time for peak performance can make all the difference.".
Here is that great presentation: