IWD: Girl Power In The Pool – The Swimming Sorority In Celebration, Commemoration, Their Call For Healing & Reconciliation Ignored Yet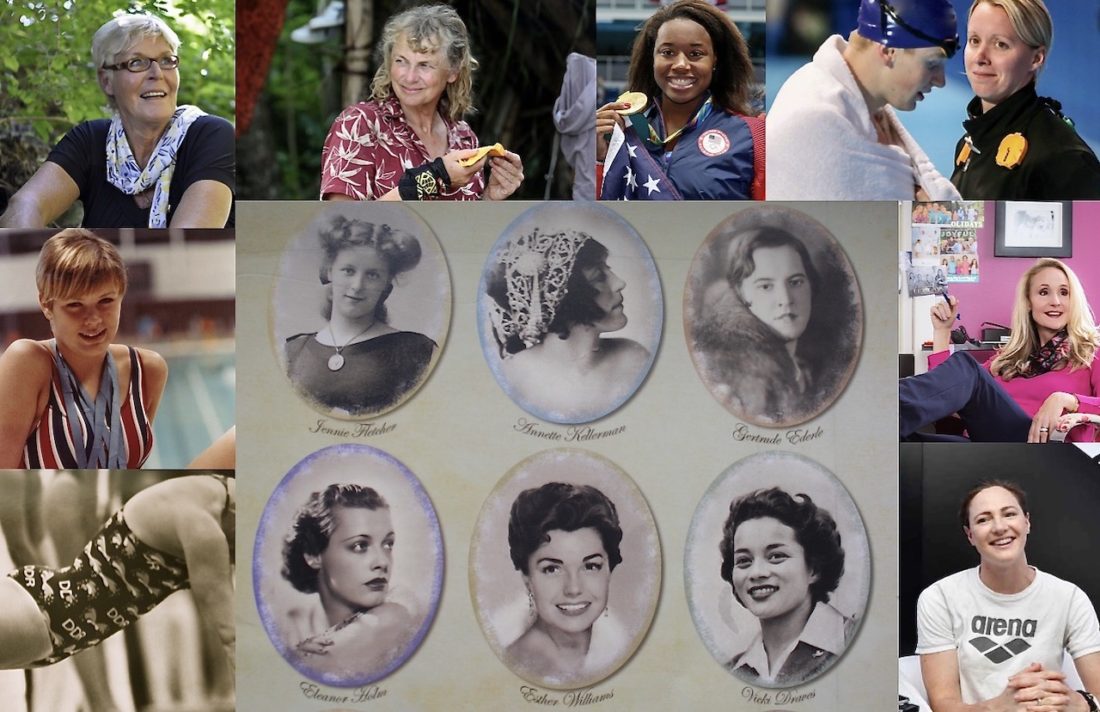 SOS celebrated and commemorated International Women's Day (IWD) with a series of features on high achievers, educators and advocates from the swimming sorority today.
There are plenty of reasons to be cheerful, and too many reasons to feel quite differently about the swimming realm and the title of this SOS website – the state of swimming.
Bad outcomes are not exclusive to women, of course, but it is wholly fair to suggest that the impact of abuse perpetrated by predators and rogues, be that sexual, manipulation through doping, bullying and other forms of crime and coercion have greater among women in sport. Moreover, not only do the rogues tend heavily to be male but the organisations that then turn a blind eye are also led, overwhelmingly in many cases, by men.
Some of that is irrelevant to the success stories in our seven stories from the swimming sorority today to mark IWD2021 but poor governance and prevailing culture has been an adverse presence in some aspects of each of the stories of these seven outstanding achievers:
Our SOS International Women's Day coverage so far today: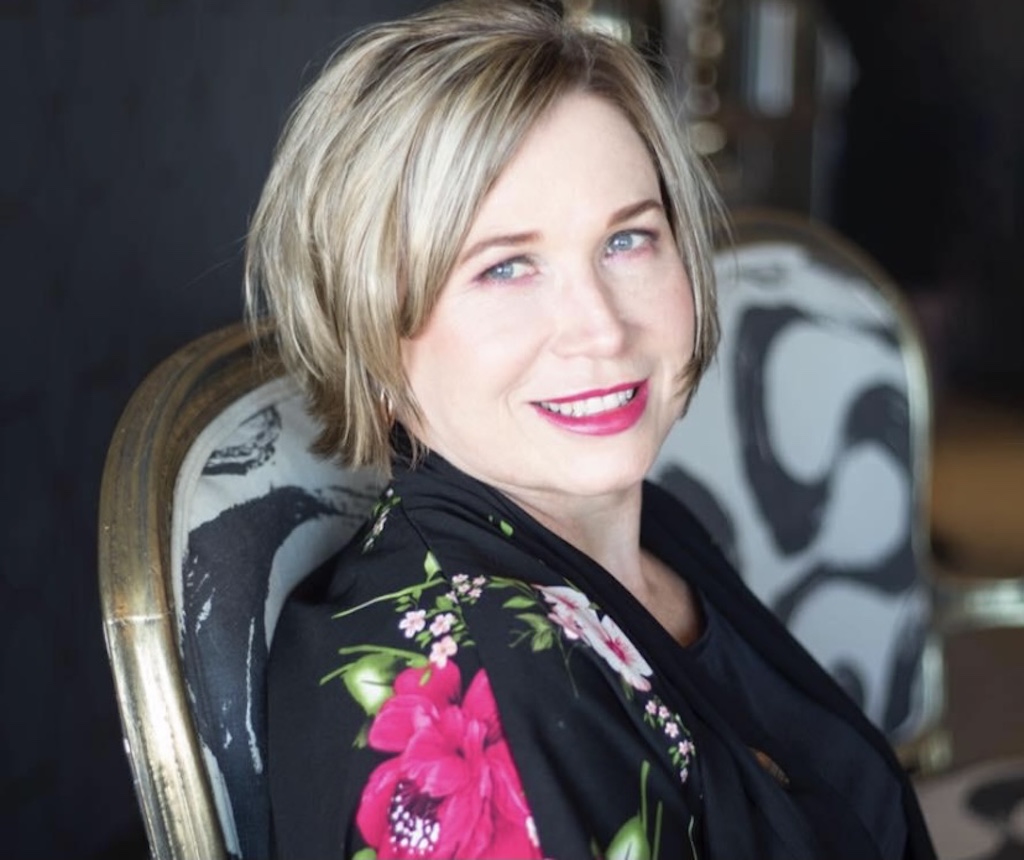 These stories are also published on SOS and speak not only to IWD but to one of the most important aspects of why we celebrate this day: advocacy and the 'voice' advocating. Here's to:
Courage:
Debbie Wade, 51, Speaks Out About Sexual Abuse As A Child Swimmer In South Africa, Saying Through Tears: "The Only Reason I'm Emotional Today Is That At Last Somebody Is Listening"
Advocacy and support:
Penny Heyns & Peers Urge Abuse Victims & Survivors To Turn To SportsVoice Safeguarding Initiative As SSA Confirms Inquiry Into Two Swim Coaches Under Police Investigation
Truth that speaks not only to power but to parents, culture and anyone and anywhere else out of synch with the best interests of humans:
Memories of A Missed Moscow 1980 & Much More With Sippy Woodhead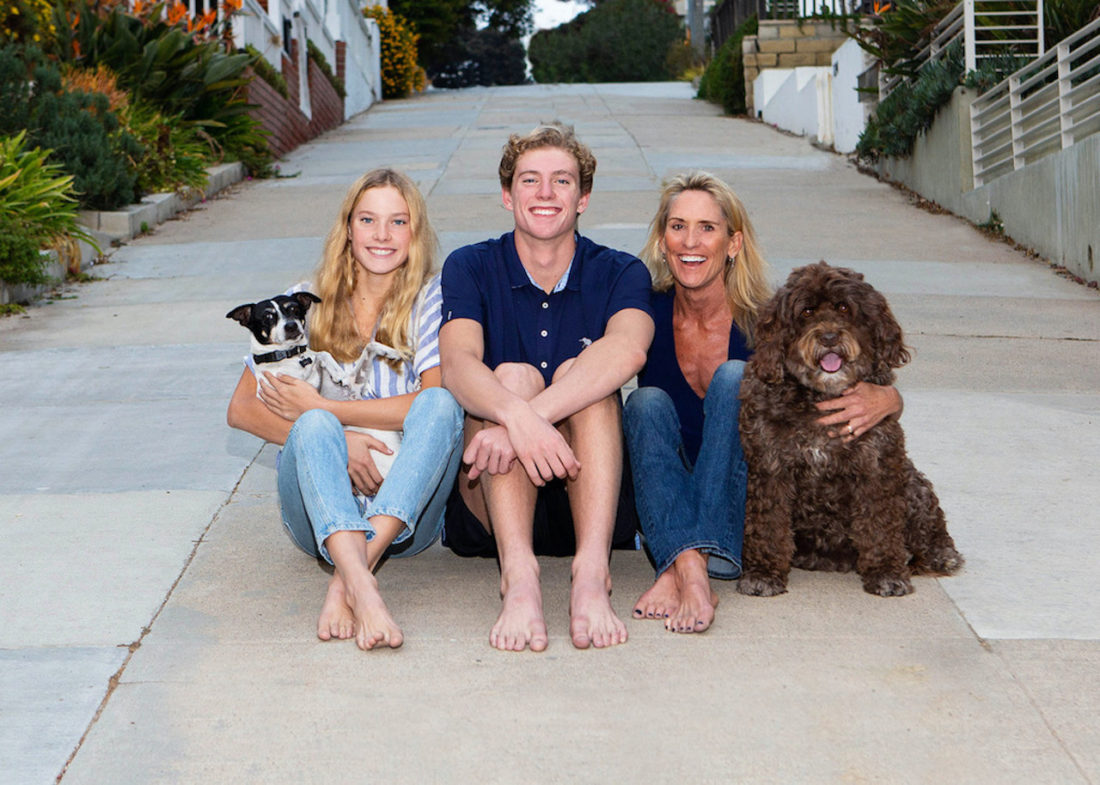 Speaking up on doping and manipulation, like Wendy Boglioli, Sharron Davies and others do
GDR 30 Years On: The Day In 1989 The Berlin Wall Came Tumbling Down On Doping Regime
A Waking Nightmare For Women's Sport
Army Of High-Achievers Calls On Team Biden To Find Middle Way In Transgender Female Rules To Protect Integrity and Fairness of Women's Sport
Raising Flags When Flags Need Flying
Swimming Coaches & Clubs Fight For Survival As Impact Of Covid-19 Pandemic Starts To Bite
In our series looking at the impact of the pandemic, Coach Dia Rianda, who counts prodigy Clark Kent in her squad at the Monterey County Aquatic Team (MCAT) in California, painted a troubling picture when she told SOS: "Coaches are working long hours being asked to do so without compensation. Full-time coaches have been laid off in favour of part-time coaches at lower pay rates and no benefits. Some age-group coaches have been laid off so clubs can financially keep the head coach, who then, in turn, focuses on top-level athletes only , with future feeder program non existent."
"With youth sports opening back up on the West coast, time will tell what programs survived, what coaches remain, and what numbers remain. There will be many who come back to swim, but many more that will wait it out, by opting out for awhile. 500,000 Americans have lost their lives to Covid. It is unfortunately becoming an exception that someone doesn't know someone who died of Covid or has been seriously affected. If swimming mirrors what is happening with the return to school. Many will opt out. In other words, swimming is in trouble."

Dia C. Rianda
Coach Rianda is among coaches using their voices to raise awareness of the issues that impact athletes, communities, programs, clubs and coaches as well as the women who find themselves in the wrong place at the wrong time as prey to rogue coaches in a sport that all too often has made itself a magnet for such people because too many have been prepared to turn a blind eye, a deaf ear, find excuses of the kind that go 'well, boys will be boys, no harm done', when in fact there's huge harm done – and good men are among those saying so and pointing to root causes:
The ripples of abuse go further than the naked eye can see for a number of reasons and among those we have not mentioned are the women caught in a trap of doping manipulation regardless of what role they played in the Sporting Crime of the century, the GDR's systematic doping program, the China crisis of the 1990s that spilled into this century and other events and episodes, some with systematic elements to them, others not, apart from the one thing all of the above have in common: the Pygmalion characters somewhere in the background.
The suffragettes of swimming have been many down the years – and some of them remain invisible even now in 2021, cut out of the record by virtue of finishing fourth behind three East Germans; second behind one East German – and so on and so forth. Year of work, commitment, the love and support of family, budgets ever squeezed by the professional demands of old amateurism – all down the drain in a sport in which only a medal will do and silver is a lining written up as a footnote.
Back in the days of the GDR, almost every woman swimmer in Europe and their coaches had to face judgment as plucky "failures" in the shadow of the GDR. And many of the winners would be victims, too, down the years, the side effects of steroids having devastating impacts not only on the women but bequeathed on disabled offspring, as the GDR doping trials of the late 1990s made abundantly clear.
It is against that backdrop and closed-shop governance that has made omertà its mantra and creed that women's voices in sport matter so much.
With that thought, SOS dedicates this IWD package to all advocates, women of courage and all prepared to raise a proverbial red flag in the way that women have had to do to go from 'no vote' to fighting the pay gaps, glass ceilings and men's worlds such as those that exist yet in swimming today.
We leave you with a woman who even beat the men, on the clock, one lap of the channel:
When She Beat the Boys: 95 Years Since Gertrude Ederle's Historic English Channel Crossing
This year will leave us five years shy of the centenary of Getrude Ederle's pioneering swim across the English Channel as the first woman to conquer the most famous stretch of open water in the world, courtesy of traction, Captain Matthew Webb and all that.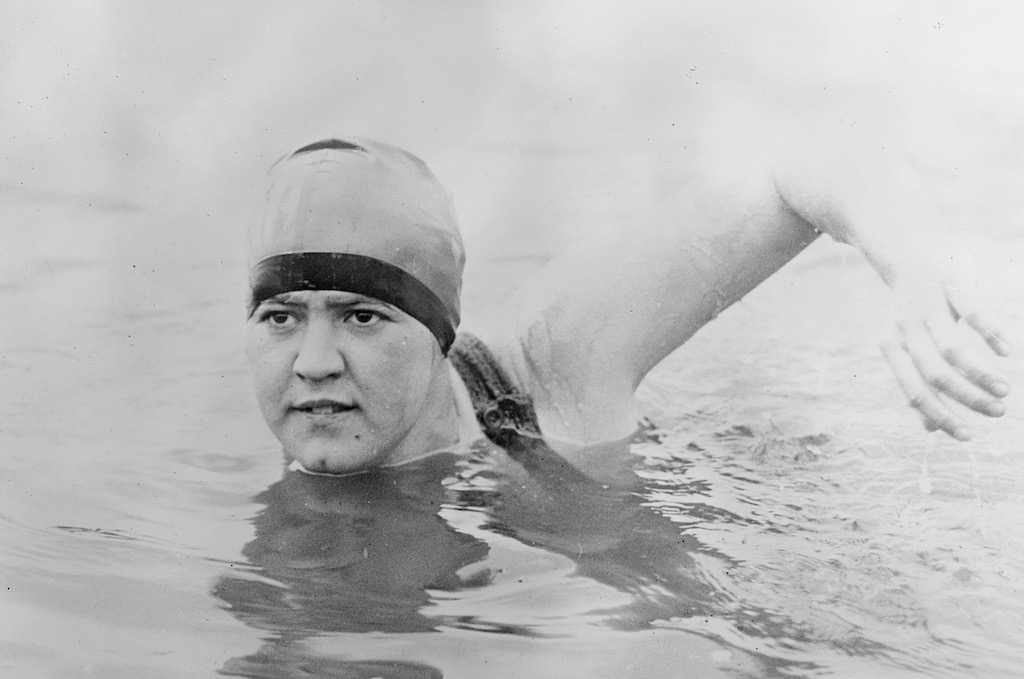 Ninety five years ago this summer, 19-year-old Gertrude Ederle took to the waters at Cap Gris-Nez, France, and set off to the other side in England. She would come ashore at Kingsdown in Kent, the Garden of England, 14 hours and 39 minutes later. The official distance: 21 miles – except the rough seas always makes it more and for Ederle, winner of relay gold and two bronze medals over 100m and 400m freestyle for the United States at the Paris Olympics two years before, rough water, the swell and wash meant 35 miles.
That meant something extraordinary had happened, an event that not so much dented as pulverised male pride: she set a World record for the Crossing, the standard having been held to that date by Enrique Tiraboschi. A woman: faster than a man. Imagine the twitching of whiskers, the tugging of beards, the pipes being extinguished by sharp intakes of breath, the monocles peering down at the messenger before a bellow of "don't be a fool, boy! Sew faster than men they may but swim? Heavens, no!"
Well, Trudy proved 'em wrong. Indeed, she set out to do just that. Later in life, she would say: "People said women couldn't swim the Channel, but I proved they could." She was to be taken seriously – after all, none of the five men who held the Channel record from 1875 to 1923 had got close to the speed she mustered this day 94 years ago.
Ederle grew up in New York City as one of four daughters and two sons of Henry Ederle, a butcher and provisioner, and his wife, Anna. Her father owned a summer cottage in Highlands, N.J., and she learned to swim on the Jersey Shore before beginning to train as a competitive swimmer at a time when women's swimming was becoming ever-more popular on the back of pathfinders such as Australians Annette Kellerman and the first Olympic swim champion among women, Fanny Durack.
If Kellerman invented a skimpy black bodysuit that made it possible for women to swim unimpeded by frocks and helped to save a great many lives, Ederle was a leading light in a generation that promoted the streamlining of women's suits. She wasn't afraid to grease up for the fight either: she swam across the Channel coated in lanolin and sheep grease to help her stay warm and to protect her from jellyfish stings.
In 1919, Gertrude "Trudy" Ederle, aged 13 years and 9 months, became the first official world record holder over 880yd, in 13:19.0. She swam the time in a 110-yard pool in Indianapolis and it would be six years before her standard would be surpassed. Ederle was the first woman to hold all the world freestyle records from 100m to 800m.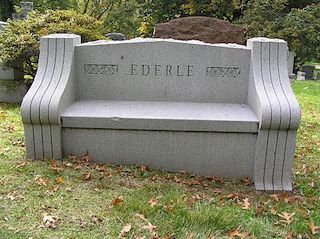 In a single swim at Brighton Beach, New York, in 1922, she set seven world records, from 100yd to 500m. In June 1923, she set a world record of 1:12.8 in the 100m freestyle and arrived in Paris for the 1924 Olympics tipped to win three gold medals.
Two of her teammates and rivals in the sprint freestyle had other ideas. In the first heat, two days before the final, Mariechen Wehselau broke the world record in 1:12.2. The next heat saw Ethel Lackie match Ederle's best, at 1:12.8, and in the third heat Ederle stopped the clock at 1:12.6. In the final, Wehselau turned in 32.4, a touch ahead of Lackie, and both came home stroke for stroke. But it was Lackie who got her hand to the wall first, in 1:12.4, to Wehselau's 1:12.8, with Ederle on 1:14.2 for bronze. In fourth, Constance Jeans (GBR), matched the placing she had earned four years earlier in Antwerp, despite a seven-second improvement in her personal best. Lackie was coached by Bill Bacharach, who had two other solo champions in Paris: Johnny Weissmuller (100m and 400m freestyle) and Robert Skelton (200m breaststroke).
For Ederle, the race meant a second bronze medal: five days earlier she finished behind teammates Martha Norelius and HelenWainwright in the 400m. But she did take home a gold medal – as a member of the 4x100m relay with Lackie, Wehselau and Euphrasia Donnelly – and a new ambition: to become the first woman to swim the English Channel. Not only did she achieve this goal, she did so in a time almost two hours faster than the world record held by a man. Two million people greeted her with a ticker-tape parade through the streets of New York, where Mayor Walker likened her achievement to Moses parting the Red Sea and Caesar crossing the Rubicon. Ederle brought swimming to box-office status in the "Golden Age of Sport."
Greeted By A Ticker-Tape Parade Of 2-Million Folk
Back to 1926 and upon arrival home from England and her great accomplishment, Ederle was greeted with a ticker-tape parade and an estimated two million people turned out to honour her. Her story is well told in "The Great Swim".
Ederle was called "America's best girl" by President Calvin Coolidge after her great swim of 1926. He invited her to the White House and told her: "I am amazed that a woman of your small stature should be able to swim the English Channel." Ederle actually weighed 142 pounds and would become an adviser to a manufacturer of dresses for larger women.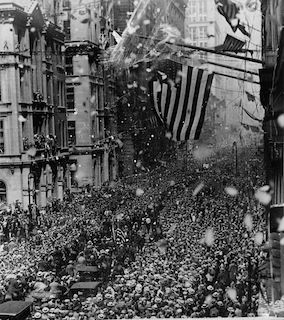 She became a symbol of the Roaring 20's, a decade that lauded heroics as much as materialism. For a while, she rated in the American public's affection on a par with Babe Ruth, Jack Dempsey, Bill Tilden and Red Grange.
Ederle had another name for herself: "water baby". She often said that she was "happiest between the waves". So much so that they couldn't stop her: not even a post-measles hearing problem at five that had doctors telling her parents 'no swimming' could keep her from her element. She'd later says:
"The doctors told me my hearing would get worse if I continued swimming, but I loved the water so much, I just couldn't stop."
When famous after her swim, Ederle was invited to join a touring vaudeville act at up to $3,000 a week but it didn't last, the doctor having been close to the mark on her hearing. She would later say of a short Hollywood stint: "I finally got the shakes. I was just a bundle of nerves. I had to quit the tour and I was stone deaf."
In 1929, she was about to become engaged when she told the suitor that it might be difficult being married to a woman with poor hearing. He agreed – and scarpered. Later, Ederle recalled: "There never was anyone else. I just didn't want to get hurt again."
It came to good: for many years, Ederle taught swimming to children at the Lexington School for the Deaf in New York.
Paris To The French Coast & On To England
If medals over 100 and 400m hardly prepared her for the channel, her capability to cover the distance and endure was confirmed when she swam more than 16 miles through tough currents between the Battery and Sandy Hook, N.J. before Olympic selection.
In Paris in 1924, she raced with an injured knee and, together with the other female athletes from the United States, she had an added handicap of fatigue because of the five-hour trip from the hotel to pool each day. Were the hotels of Paris fully booked? No. United States officials felt the French capital city's bohemian morality should be kept well away from the young ladies.
The Games done and dusted, she set about practising to do for women what Captain Webb had done for the blokes in 1875 over a staggering 21 hours 45 minutes.
Ederle first tried to swim the Channel in 1925. The Women's Swimming Association provided financial backing but a mistake in the observation boat cost Ederle dear: after swimming 23 miles in 8 hours 43 minutes, the folk in the boat were not sure whether she had fallen unconscious. They prodded her to see – and those broke the rule: no touching. The attempt was over.
A perturbed Ederle insisted that she had not been drowning but resting. She felt embarrassed and later said: "All I could wonder was, 'What will they think of me back in the States'?"
For her second attempt, she raised the $9,000 herself and with the help of her sister Margaret, she designed a two-piece bathing suit that "causes less drag in the water [but] be decent in case I failed and they had to drag me out."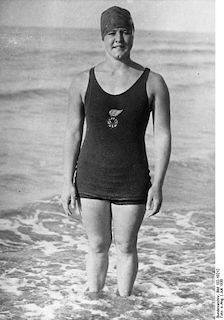 Shortly after 7 a.m. on Aug. 6, 1926, Ederle lined up on the shore at Cap Gris-Nez, a warning flag to small craft to avoid the choppy sea that day bristling on the breeze. "Please, God, help me," is what she prayed, she would later recall. Beyond the strain, pain and gain, "Gertie", as she was known to family, returned home to cheers of "trudy! Trudy! Trudy!"
At one point, the crowds were so excited to see her that she had to be rushed into Mayor Jimmy Walker's office in City Hall. In the weeks that followed, someone even wrote a song titled prophetically: "Tell Me, Trudy, Who Is Going to Be the Lucky One?'" – for weeks on end she received proposals of marriage every day from men across the United States.
In 1933, she injured her back in an accident and was told she might never walk or swim again. She did both and in 1939 appeared in Billy Rose's Aquacade at the New York World's Fair.
Down the years, the anniversary of her swim has been celebrated many times but she once told The New York Times that she hated the reviews because they seemed too melancholy and apt to make her pitiable. In 1956, she told the newspaper: "Don't weep for me, don't write any sob stories."
She died on November 30, 2003, in Wyckoff, New Jersey, at the age of 98 and was interred in the Woodlawn Cemetery in The Bronx, New York City, a great innings done, Ederle and her legacy immortal.
What a life!
Happy International Women's Day 2021.
Here are a few more outstanding women record-breakers to close the day: