IWD 2023: The Life Of Wylie Celebrated in Book With Insight On Fight To Punch First Olympic Women's Swim 1-2 With Durack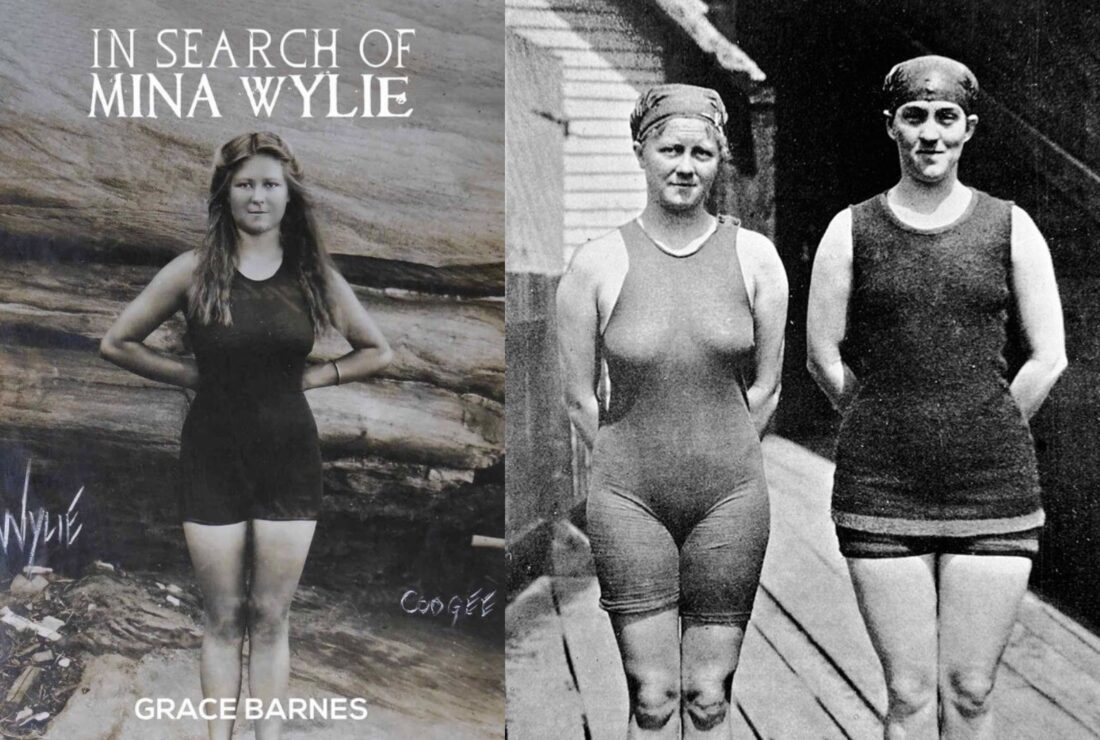 Celebrating International Women's Day 2023 – In the days when the founding father of the Olympic Movement told women that sport was not for them and their best efforts would be to put garlands round the necks of the great men for whom sport was made, Aussie swimmers Fanny Durack and Mina Wylie were among the pioneers who would set him straight.
Durack's victory and Wylie's silver, the first female 1-2 in the first Olympic women's swimming final in history, the 100m freestyle, at the Stockholm 1912 Games would not have happened had it not been for the women who fought to overcome inequality that came down to this from Australian sports authorities: we only have enough money to send men to the Games.
If the women wanted to go, they'd have to raise their own funds for swimmers and chaperones. And that in the days when a trip to the Olympics meant a voyage of weeks, full board.
The story has long been known but is told in deeper and rich detail in a new book by Grace Barnes, author of In Search of Mina Wylie, just published and officially launched today, with details of that event noted at oceanswims.com.
A theatre director and regular Wylie's Baths swimmer who earned a doctorate studying early female swimmers as an emblem of early Australian feminism, Barnes mined a rich resource in an extensive archive found at Wylie's family home.
Wylie was a hoarder and kept badges, emblems, documents and souvenirs from all the swim events she attended, including Stockholm 1912.
In her review of Barnes' book, Helen Pitt writes at The Age: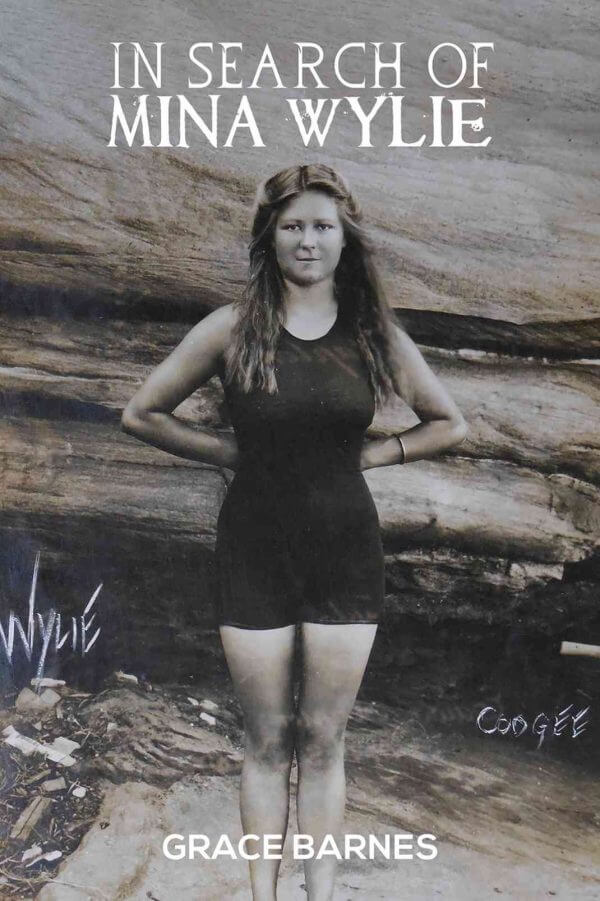 "She packed programs, posters, autographs, medals, newspaper cuttings and photographs into 13 boxes in an airtight metal chest and placed them underneath her family home in Neptune Street, Coogee. She locked it with a key which she kept and told no one.

The swim champion, who trained with her rival Durack at the pool Wylie's father Henry built into the rocks at Coogee in 1907, won 115 state and national titles and held world records in freestyle, breast-stroke and backstroke, between 1906 and 1934.

In Search of Mina Wylie, by Grace Barnes, Austin Macauley Publishers
When Mina moved into a Sydney nursing home after 42 years teaching swimming at Presbyterian Ladies' College, Pymble, she hadn't told her family, friends or colleagues about the treasury of swimming memories.
They might have been lost forever when Wylie died in 1984 at the age of 93 but the new owner of Mina's old house, Meredith Clark found the vault and on discovering the trove within, donated it to the Mitchell Library.
Some of the material pertains to the fight to get Durack and Wylie to the Games in Stockholm, which Sharron Davies and I touch upon in the upcoming Unfair Play. Barnes captures the spirit and secrets of an age which she describes in her book as the story of "these rebellious young women who abandoned corsets and restrictive frills…and raced each other in ocean pools."
"Women's sport was dismissed as abhorrent or trivial, consequently few visual or written records of women's sporting achievements were maintained," Barnes told Pitt. "This makes Mina's trove valuable beyond the personal as it fills one tiny corner of the gaping space where the early women athletes should be."
Well worth a read: In search of Mina Wylie – by Grace Barnes, Austin Macauley Publishers
State of Swimming Coverage of IWD 2021, 2022, 2023:
2023:
IWD 2023: Patten, Miley & Quigley Weigh In On An Essential Aspect Of Performance Sport – A Must Listen
2022:
2021:
IWD: Girl Power In The Pool – The Swimming Sorority In Celebration, Commemoration, Their Call For Healing & Reconciliation Ignored Yet
IWD – Dr. Shane Gould On Swimming Culture After A Lifetime Of Learning
IWD: Ada Of Amsterdam – 'Gentle Giant' Of Perseverance Who Rode A Mexican Wave To Gold
IWD: Nancy Hogshead-Makar, Rape Survivor & Fighter For An End To Abuse in Sport
IWD: Simone Manuel & Why Sorry Is Not The Hardest Word For Those Telling The Truth
IWD: The Swimming Voice – When Cate Campbell Labelled FINA Leaders "Strange & A Bit Arrogant" For Placing Money Ahead Of Athlete Interest
IWD: Mel Marshall On Why Great Coaches Bring Female & Male Strengths To The Party, Including An Ability To Shed A Tear & Be Proud Of It