IWD 2023: Patten, Miley & Quigley Weigh In On An Essential Aspect Of Performance Sport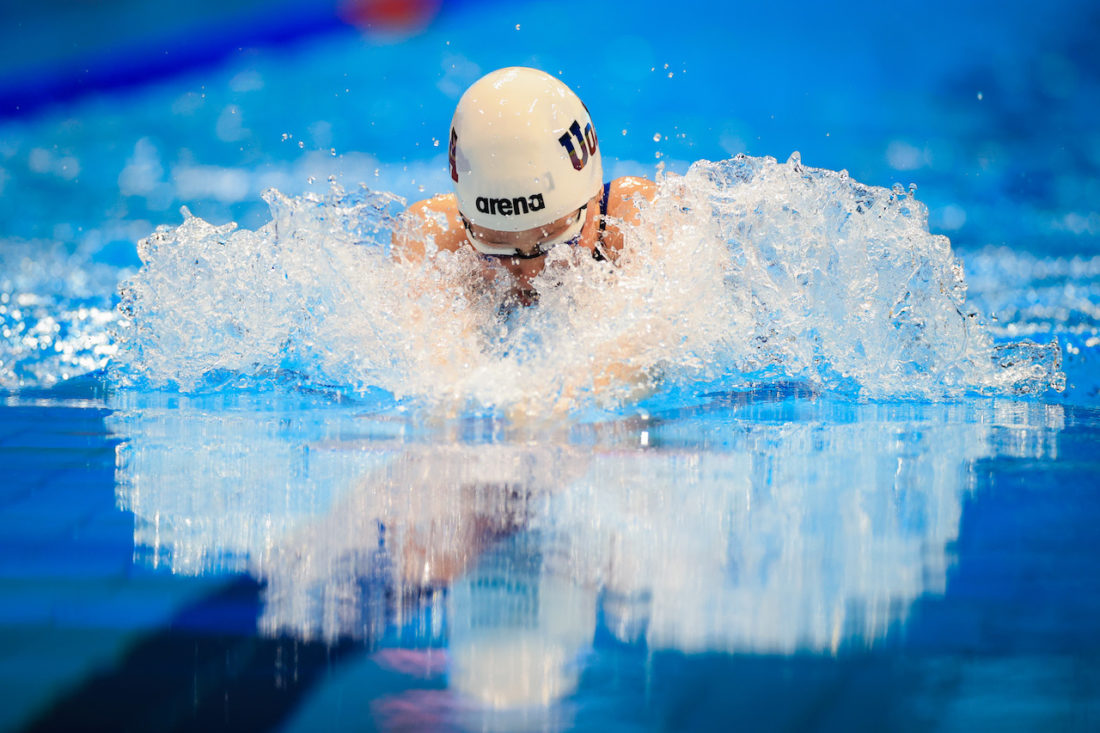 Celebrating IWD 2023: A good day to consider the issue of weighing athletes, the essential reasons why that is done, why, at elite senior level it is a part of many measures highly pertinent to outcomes in performance sport.
The topic has been controversial, stretching to an independent inquiry into the handling of complaints by governors that led to recommendations of a major overhaul of the system of reporting and the essential need for professional process, deeper understanding and fair hearings. Today, Swim England's leadership launched a "Heart of Aquatics" Plan, a listening exercise that will help it to understand where things have gone wrong and what role it played in that decline.
"Independent experts" will lead the exercise, part of their job to make clear that they are indeed independent and working to terms of reference that ought to be published so that the brief they are working to is fully understood by stakeholders.
On International Women's Days 2023, there's no better way to seek deeper understanding than listening to the three women who delve into this important subject on The Honest Athletes Podcast.
Great explanations from guest Cassie Patten, Olympic marathon bronze medallist, great questions and insight from fellow GB internationals Hannah Miley and Lauren Quigley, the podcast creator and Commonwealth Games medallist, as they consider the issue of weighing athletes, the reasons why it happens, when and in what circumstance and context it should happen, the need for educating parents and young swimmers in why many performance measures are an important aspect of competitive sport, what is appropriate and what is not, and what young athletes need to be introduced to and have explained to them in order to prepare them for the performance pathway. Angles of buoyancy and the density of water count in performance sport. How such things are handled and explained count too.
The insightful conversation looks at the topic from many angles, including bad experiences among those told to lose weight as well as the experience of athletes who needed to gain weight on occasion. Hannah Miley relates the story of how she would place items in her pockets for weigh in so that her teammates would not worry that she was too light. Hannah is not only known for her World, European and Commonwealth medley titles: when Australian Geoff Huegill made a comeback after shedding more than 50kg in weight, Ian Thorpe noted that he'd lost "a Hannah!" That and other stories from the trail in our coverage of Hannah's retirement:
Britain & Scotland Medley Queen Hannah Miley Retires From Racing
Team Miley & The Father-Daughter Dance That Rocked The Pool Party On Medley
Hannah Miley Taking Her FitrWoman Mission On Tour To Help Girls Gain Despite The Pain Of Periods
Without further ado, here is a conversation between three Great Britain women internationals that anyone with a child in club swimming who also has a scintilla of ambition to compete at top age-group and elite senior levels would be wise to listen to:
In today's episode: we had the brilliant Cassie Patten on the podcast to discuss a very important topic, with regards to performance sport and the implications of weighing athletes. If you find any of the information in this episode upsetting or feel you need some support following some of the information shared in today's discussion, please see below information for further support:
State of Swimming Coverage of IWD 2021, 2022, 2023:
2023:
IWD 2023: The Life Of Wylie Celebrated in Book With Insight On Fight To Punch First Olympic Women's Swim 1-2 With Durack
2022:
2021:
IWD: Girl Power In The Pool – The Swimming Sorority In Celebration, Commemoration, Their Call For Healing & Reconciliation Ignored Yet
IWD – Dr. Shane Gould On Swimming Culture After A Lifetime Of Learning
IWD: Ada Of Amsterdam – 'Gentle Giant' Of Perseverance Who Rode A Mexican Wave To Gold
IWD: Nancy Hogshead-Makar, Rape Survivor & Fighter For An End To Abuse in Sport
IWD: Simone Manuel & Why Sorry Is Not The Hardest Word For Those Telling The Truth
IWD: The Swimming Voice – When Cate Campbell Labelled FINA Leaders "Strange & A Bit Arrogant" For Placing Money Ahead Of Athlete Interest
IWD: Mel Marshall On Why Great Coaches Bring Female & Male Strengths To The Party, Including An Ability To Shed A Tear & Be Proud Of It