ISA – Swimmers' Alliance – Urges Athletes To Engage As FINA Acknowledges Engagement With Stakeholders Yet A Work In Reform Progress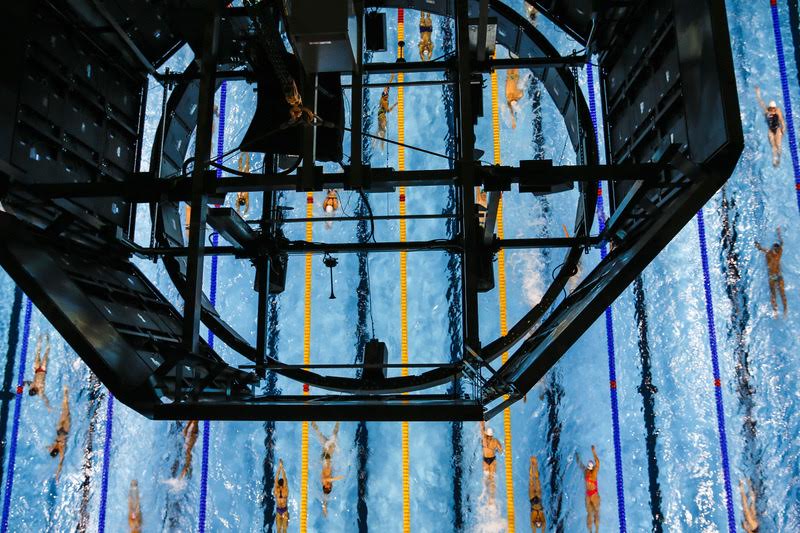 The International Swimmers Alliance – ISA – has urged athletes to engage with substantive issues affecting them by feeding their views to the representative body and partner of Global Athlete in response to a wave of concern over FINA's decision to stage a World Championships every year between 2022 and 2025, three before the Paris 2024 Olympic Games and one after.
The ISA's position coincides with an acknowledgement from FINA that its reform process is yet young and engagement with athletes and other stakeholders is a work in progress when it comes to decisions taken by the executive of the international federation, and agreed by the board, or Bureau, which includes a representative from the Athletes' Committee but not necessarily any direct consolation with athletes on the details nor even the plans in general.
In response to questions about the FINA plans and their impact on athletes sent by SOS, Matt Biondi and the ISA Board of Directors, noted: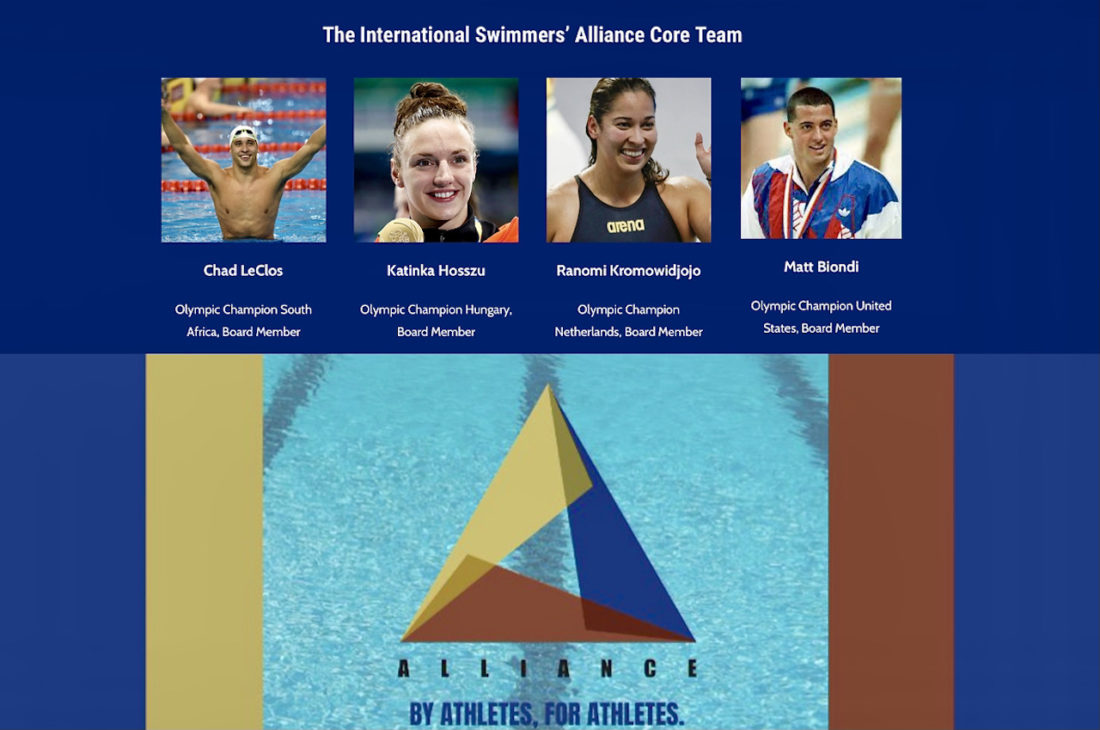 "The competition calendar is an issue of critical importance to our members, many we have heard from already to voice their concerns. The Board of the ISA has been discussing and will continue to discuss this issue in the coming days. We would encourage swimmers with interest should contact their Alliance Board members to express their views.

ISA welcomes opportunities to provide input before decisions are announced, to ensure that the concerns of those most impacted by these decisions, the athletes, are included in the decision-making process."

International Swimmers' Alliance Board of Directors – image: The four key core members of the 10-person board of the new International Swimmers' Alliance – l-r – Chad Le Clos, Katinka Hosszu, Ranomi Kromowidjojo and Matt Biondi – all with Olympic gold to their names but not the financial rewards and rights they could have expected if swimming were run as a pro-sport.
Adam Peaty Targets Historic Double Four-Peat At Budapest 2022 & Puts All Other Targets Under Review After FINA World-Titles Frenzy
FINA: 'committed to regular engagement with athletes and national federations'
FINA also responded to questions sent by SOS yesterday after it announced the news that Budapest would host an "extraordinary" World Championships. While it has not yet explained why four World Championships in four successive years is a good idea, how the Budapest arrangements were made and how those fit it with reform processes hat call for greater transparency and communication, FINA explains that it wanted "certainty" for its events.
Budapest offered just that at a time when the Japanese city of Fukuoka could not commit to hosting as planned in May this year after their event was shunted from 2021 to 2022 by the delay in the staging of the Tokyo Olympic Games from 2020 to 2021. During that time, Japan concentrated all its energies and resources on delivering the Olympics, which was in part the reason why Fukuoka's state of preparedness was not what it might have been under other circumstances.
In its response to SOS, FINA also fell back on an old position that still sits ill with athletes who feel there has been "a lack of consultation". FINA noted: "The addition of Budapest was a decision of the FINA Bureau, which includes the Chair of the FINA Athletes Committee."
That, say athletes, does not amount to consultation because the athlete representatives at FINA are selected in-house, not by athletes and, do not brings FINA's top-table issues for review among athletes before decisions are taken.
FINA Reform plans were only approved in December last year. Processes underway include discussion about more direct representation, including the likes of current coach and athlete committees being replaced by coaches and athletes put forward by their own representative bodies, who would then have a say and, perhaps, even a vote in future, when the FINA Bureau makes decisions that affect athletes and their coaches and the competition, or work, environment.
SOS has asked the International Swimmers' Alliance, headed by Matt Biondi, for comment but has received no response. SA further question has been sent today in light of FINA's response: was the ISA contacted for its views on the timing and location of World Championships by the athletes' committee at FINA?
A spokesman for FINA told SOS: "FINA works constantly to provide athletes with opportunities to compete at the very highest level. We are grateful to Budapest for its flexibility and willingness to host an extraordinary FINA World Championships this year, helping ensure such opportunities. Alongside Fukuoka and Doha, the addition of Budapest makes for a compelling lineup and provides a measure of certainty for this season.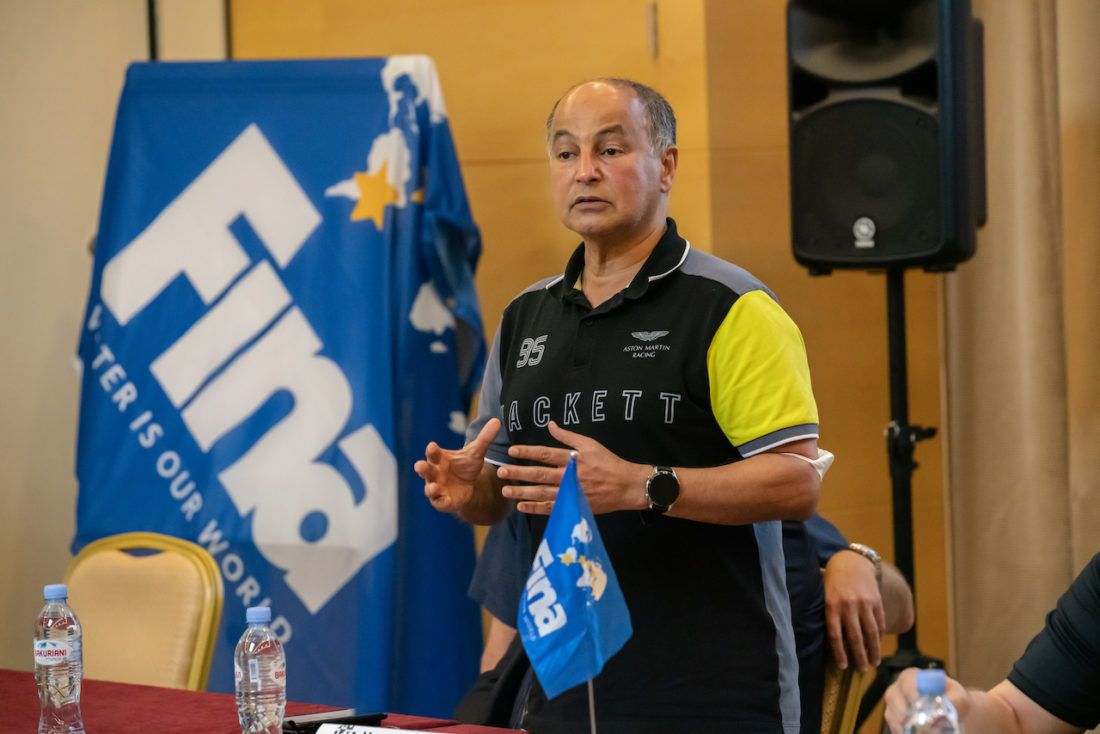 "The pandemic continues to evolve in different ways according to place and time. According to the WHO, Europe is set to enter a relatively long period of tranquillity. Meanwhile, the built and human legacy of previous aquatics events in Budapest, including the 17th FINA World Championships in 2017, means that state-of-the-art facilities and proven event personnel are already in place.

"FINA remains committed to regular engagement with athletes and national federations. The addition of Budapest was a decision of the FINA Bureau, which includes the Chair of the FINA Athletes Committee. The further development of FINA's athlete engagement mechanisms is already being undertaken as part of FINA's comprehensive ongoing reforms."

FINA – image: Husain Al-Musallam, FINA President, image courtesy of FINA