Is Shayna Jack Among the 2 in 10 'Doping Positives' Who Could Miscarriage-Of -Justice Victims Due To Strict Liability Rule? ARD Investigates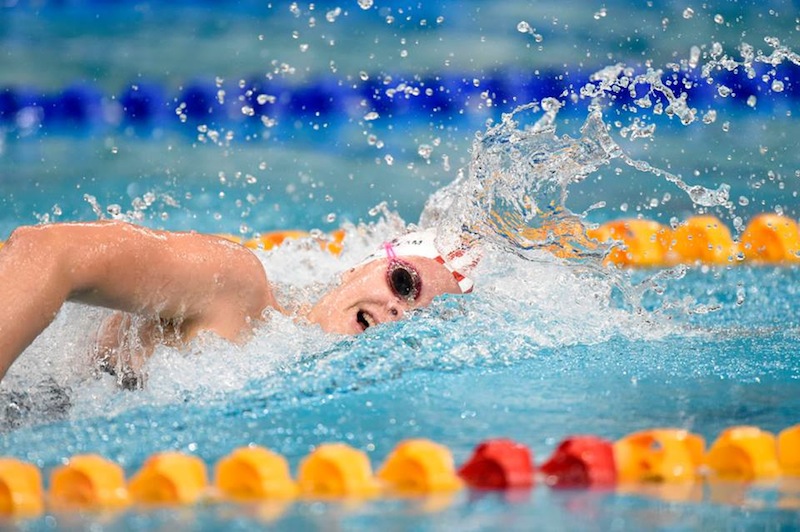 The anti-doping system is designed to protect clean sport but are there also miscarriages of justice built into the rulebook and process designed to keep sport clean – and is Australian sprint swimmer Shayna Jack a case in point?
Those and many other questions are considered in "Doping, a secret matter – GUILTY. How athletes can become dopers unintentionally", an ARD documentary airing today in Germany.
The ARD doping editorial team seeks to demonstrate how innocent athletes can become doping 'sinners' by default, simply by touching a contaminated product that may be present in or on a bottle through fair and foul means.
Without the lid of a water bottle making a snap and crack noise upon opening, Robert Harting, the former discus throwing Olympic champion for Germany, would chuck the bottle away and get a new one, her tells the ARD team when reflecting on the fear athletes have of potential contamination and manipulation.
Shayna Jack will know any time soon whether a two-year ban served on her after the banned substance Ligandrol showed up in her sample. The swimmer claims she is innocent and has no idea where the substance could have come from.
Strict liability rules mean that she must serve a suspension for the substance was indeed there. How it came to be there is another matter, as are questions such as 'how trace does trace have to be before a case is irrelevant and not worth destroying a young swimmer's career'?
The two-year ban, reduced from an original four-year suspension, has been challenged by Sport Integrity Australia and the World Anti-Doping Agency on grounds of leniency. Of late, WADA, after three processes, finally managed to impose a penalty of more than four years on Chinese controversy Sun Yang* for manipulation of a test sample but that and Jack's case are highly different in nature.
It is only a matter of time before an innocent athlete facing an impossible task of clearing their name takes their life as a result of the trauma that follows a positive test without explanation, says the Australian who counts relay gold in world-record time with mates among her trophies.
Shayna Jack tells the ARD documentary: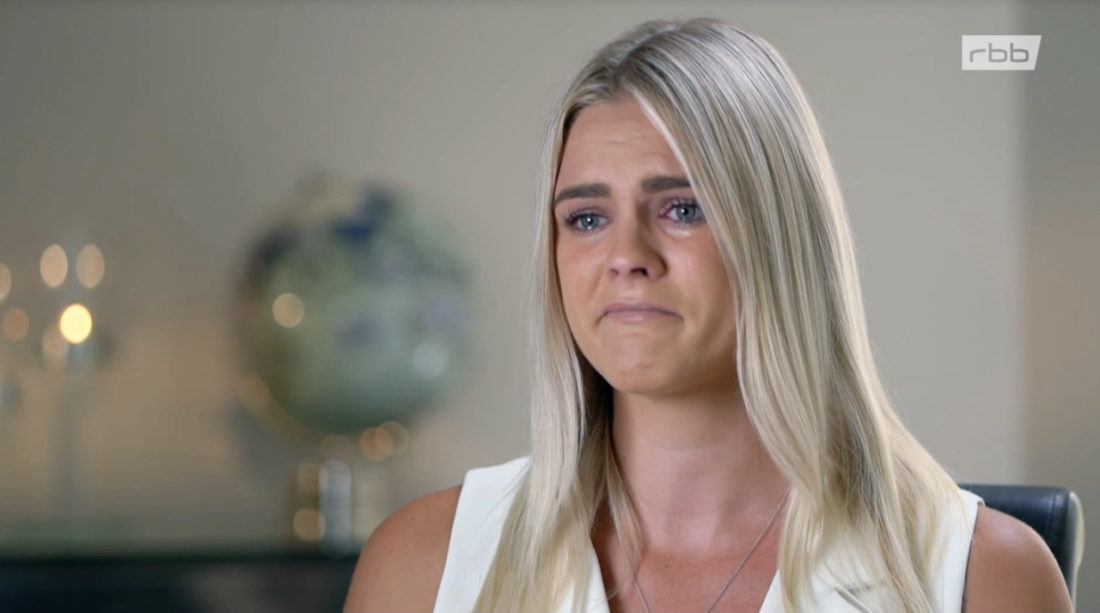 "I would be angry with the world, and I would be a completely different person that I could not recognise in the mirror anymore," Jack says in the documentary. And I didn't want to be here anymore. I am not going to stop until I prove my innocence and fight to get myself back in the pool. One day someone's not going to get through it and … Sports Integrity and other organisations in the world are going to have blood on their hands."

Shayna Jack – image, still from rbb
ARD worked with experts from the Institute for Forensic Medicine at Cologne University Hospital to show how easy it is for an athlete to test positive without actually having done anything wrong or even knowing that they were anywhere near a banned substance.
Twelve people volunteered to be given small amounts of various anabolic steroids – with minimal touch on the hand, neck and arm. The subsequent doping tests were positive for all subjects. Some of the substances were detectable for up to 15 days.
ARD notes the presumption of innocence of people charge with a variety of offences. In sport, there is strict liability and no presumption of innocence, until a process gets to arbitration, and even then arbitrators must have at least some evidence that a positive doping test was inadvertent and not deliberate.
Harting has no sympathy with cheat "Those who cheat, you get them that way. Eight out of ten cases are completely legitimate. But there are also the two where it is not legitimate," says Robert Harting about the anti-doping system. It is a defenseless situation.
Rbb, which airs the ARD documentary to be shown on Das Erste this evening, notes: "For athletes traveling to Tokyo for the Olympic Games, a quick handshake at the airport would be enough for them to have a positive doping result on the day of the competition. Without ever having willfully doped in her life. And it would be next to impossible for them to prove the real origin of the substance before the International Sports Court."
The airing on terrestrial TV will be followed by round-table discussion airs nationwide in Germany today but you can watch the program here with English subtitles (and some interviews in English, including those with Shayna Jack).