Irish 1500m Mark For Daniel Wiffen As Darragh Greene 2:10.4 Vs Eoin Corby 2:10.5 Vs 2:10.35 Olympic Cut Captures Mood Music Of Irish Trials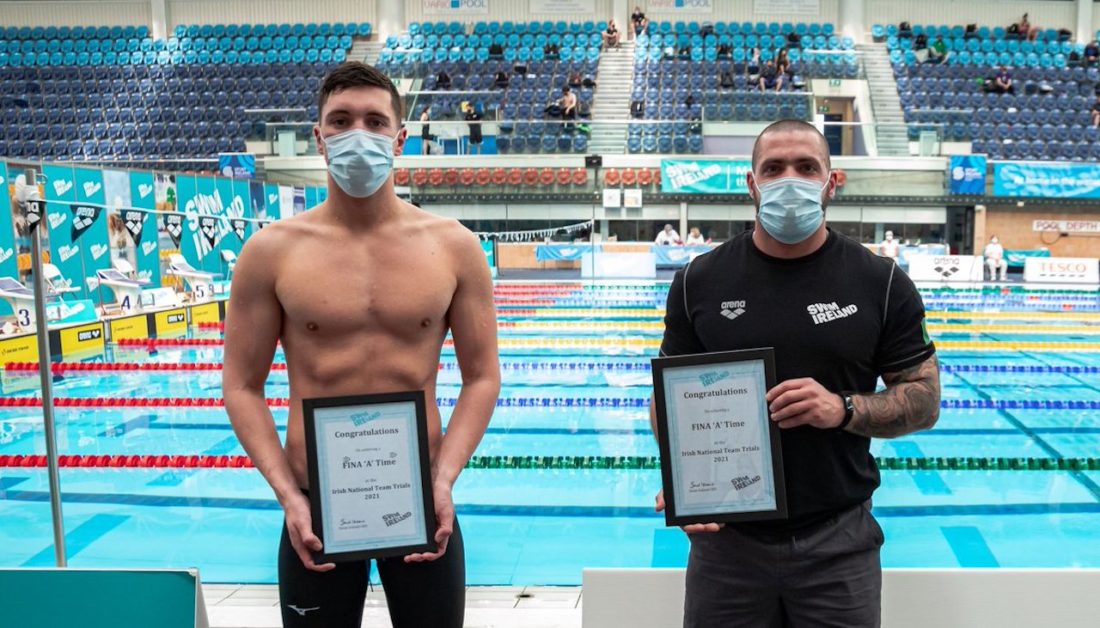 Daniel Wiffen brought Swim Ireland National Team Trials to a close in Dublin with a 15:16.90 Irish record in the 1500m freestyle at the end of a last day of frustration but also five days of progress and hope summed up by a men's 200m breaststroke battle of Darragh Greene 2:10.40 Versus Eoin Corby 2:10.50 Versus Tokyo Olympic Cut 2:10.35.
If Wiffen, developed by coach Martin McGann at Larne SC and now with coach Andi Manley Loughborough University, was pleased with his second Irish record this week – five days after he booked a Tokyo Olympics ticket to the first Games 800m freestyle for men in history with a huge 18sec improvement to 7:52 – it was his reaction to a lonely 1500m fight that best matched the mood in Dublin today.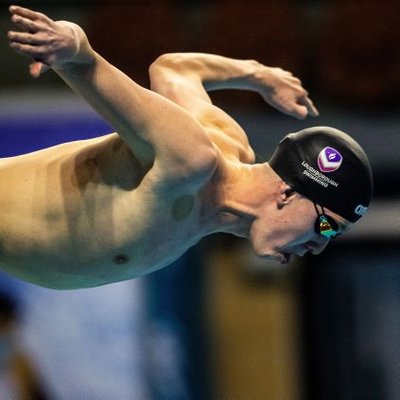 "I wanted to be out comfortable to 800, just under sub-eight minutes, but to be honest I think maybe in the middle of the race I was a bit tired, obviously from the building up of the competition – it's been a long meet. I'm still happy with the time, it's a PB and I can't ask for more than that. I was obviously going for the FINA A time at the start of the week and it was good timing the 800m being the first event, because that's when you're most rested. I was delighted to get that and I'm looking forward to Tokyo."

Daniel Wiffen – image, courtesy of Daniel Wiffen, Twitter
The men's 200m breaststroke was another case in point. Neither Darragh Greene, coached by Ben Higson at the Dublin National Training Centre, holder of the Irish record at 2:10.05 and already on the team for Tokyo in the 100m, nor Eoin Corby, coached by John Szaranek at the Limerick National Training Centre, on a lifetime best today after a career high of 2:10.99 in semis yesterday, made the cut off 2:10.35 but on 2:10.40 and 2:10.50 there's hope yet.
Beyond the fact that they can still qualify at the European Championships in Budapest next month, there is the wider point Swim Ireland Performance Director Jon Rudd made during a chat with John Kenny and Nick O'Hare on RTE TV when asked if it might take 8 or more years for the dividends of Swim Ireland's decision to embrace a world-class professional approach and plan for the sport to really show through: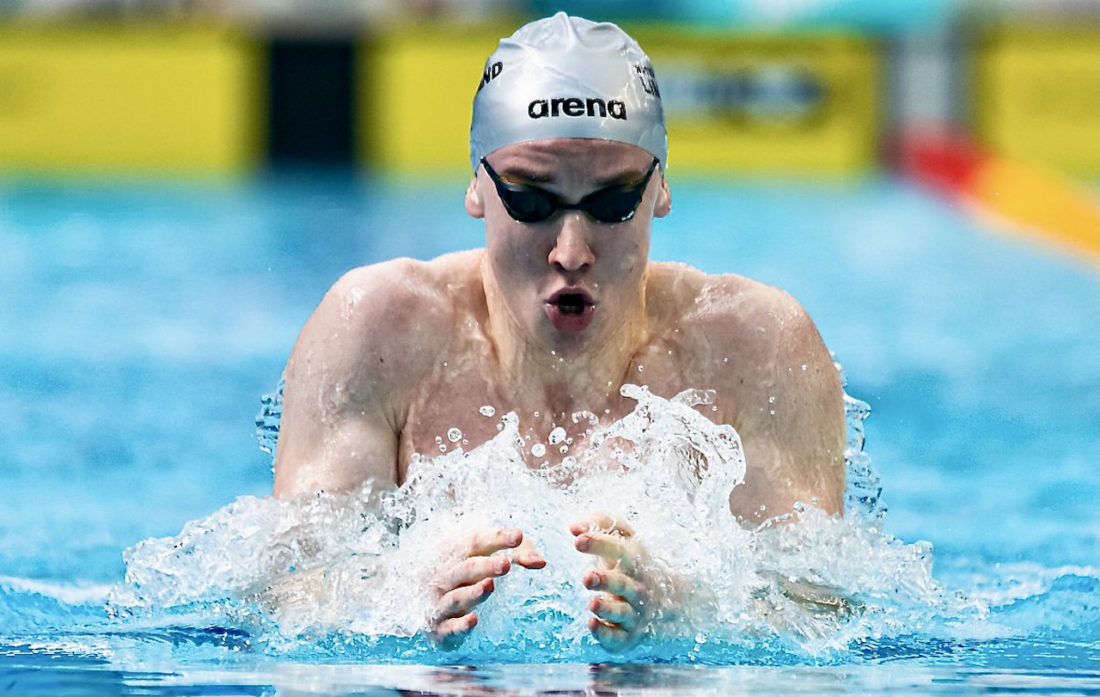 "Who knows … there could be a golden nugget that shines through in the next 12-18 months and changes the game. Look at Eoin Corby: whether he makes it to Tokyo or not, and we hope he does, what a prospect for Paris (2024)."

Jon Rudd – image Eoin Corby, courtesy of Swim Ireland
Rudd then rattle through the names of those who have been excelling all week – Mona McSharry, Niamh Coyne, Danielle Hill, Victoria Catterson, Daniel Wiffen, Jack McMillan and others, pointed to those who did make the Tokyo cut, including Darragh Greene, on a 59.76 Irish record in the 100m breaststroke, and Shane Ryan, on 53.85 in the 100m backstroke, and added: "They're just kids – and they've got great prospects."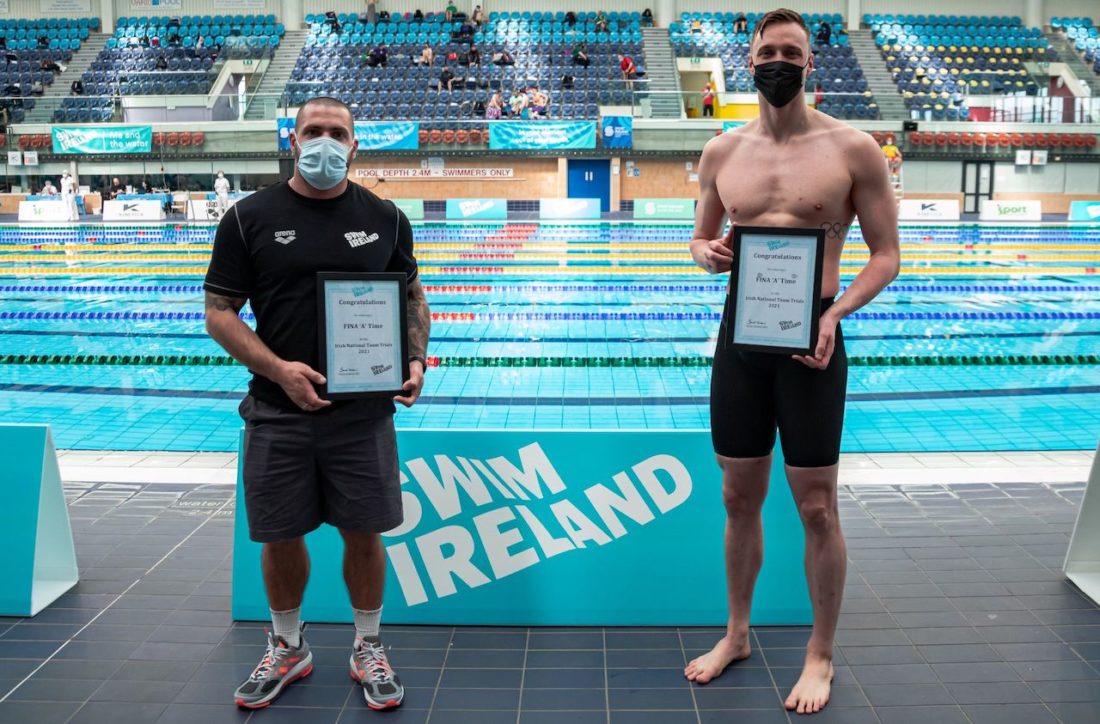 In other words, yes, Ireland may well find some terrific challengers in the years beyond Los Angeles 2028 but don't go writing this generation off just yet. They're young, hard-working and on the move, Rudd suggested, doubtless with a few of the goals his performance team is working on with those now leading the way in the Irish pool.
There's frustration – but that's just fuel for the future and building on the progress clearly being made, Hill alone having downed four Irish records this week, her 1:00.38 in the 100m backstroke an agonising 0.09sec shy of the Tokyo cut.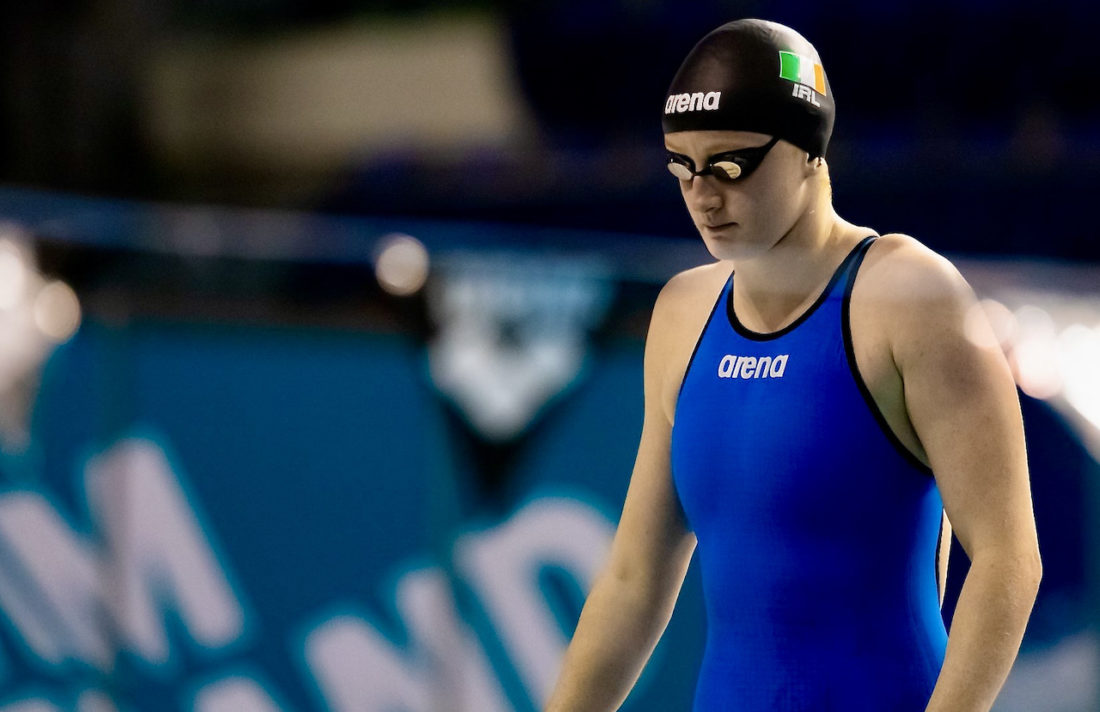 She emerged from 50m freestyle victory in 25.29 this evening, shy of the Irish standard of 25.11 she set yesterday in semis, to say:
"I've got four records but its not good enough. I have to be tough with myself if I want to race against the best. Sure, I'm disappointed but I'll be back."

Danielle Hill – courtesy log Swim Ireland
There was disappointment, too, in the women's 200m breaststroke, not so much in what Niamh Coyne had to bring to the party with a 2:27.45 a day after a roaring best time of 2:26.73 in semis, but because of the missing magnet.
Mona McSharry, on 1:06.29 for an Irish 100m breaststroke record last Wednesday, also set a national record in heats of the 200m yesterday: 2:25.92. She then felt the weight of a heavy week in semis and could not fend off Coyne at the touch. Today, McSharry bypassed the final, which, whatever her reason for withdrawal, removed the swimmer versus swimmer element of the challenge and left Coyne to race the clock without quarry to chase down a 2:25 Tokyo target time a second inside her new best.
The 100m freestyle final produced tightest race of the day across the pool, just 0.2sec splitting first and fifth, Max McCusker, based at college in the United States, getting his hand to the wall first in 49.51, 0.07sec ahead of Jack McMillan, with backstroke ace Shane Ryan on 49.64, Gerry Quinn on 49.70, 0.01sec ahead of Jordan Sloan. Of all of them, Ryan was the athlete least rested: he made the Tokyo cut in the 100m backstroke in day 1 heats and is likely to make Irish relays freestyle and medley at the European Championships in Budapest next month.
In other action, there were solid efforts from Brendan Hyland and Paddy Johnston, on 52.87 and 53.23 in the 100m butterfly and Victoria Catterson, on 2:00.15 in the 200m freestyle.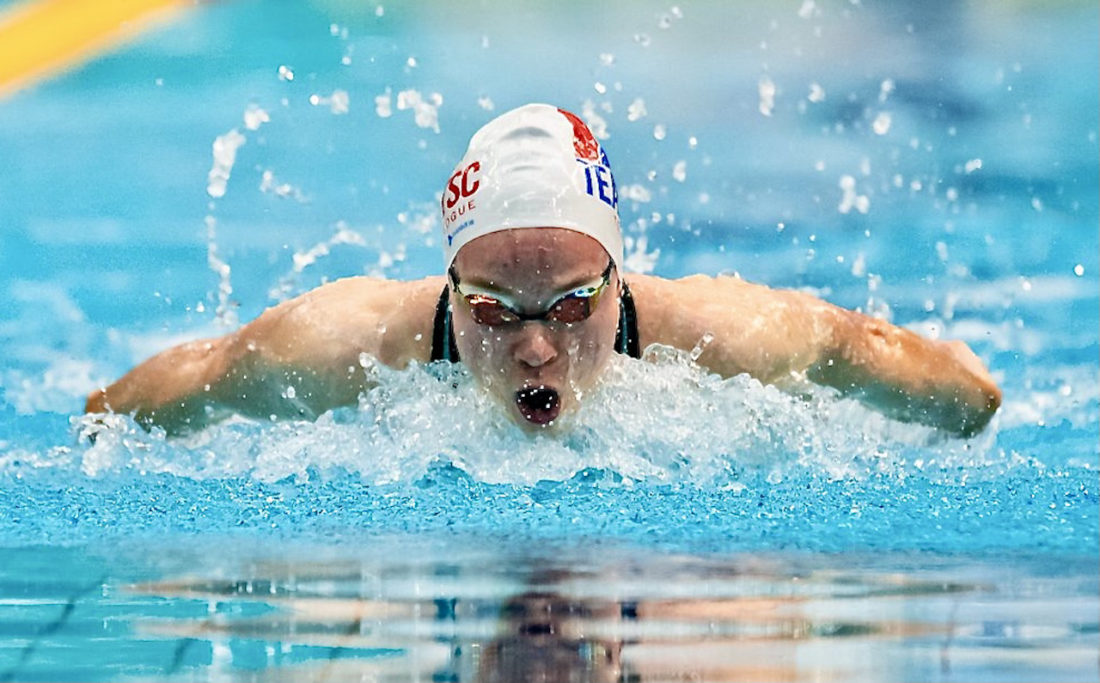 What Do Shane Ryan, Darragh Greene, Ellen Walshe, Danielle Hill Add Up To?
Mixed Medley Relay
Next stop for the best of Ireland is the European Championships next month. Look out for more qualifiers for Tokyo, and while the men's 4x100m medley relay looks like the safest bet for a swim in international waters, Rudd pointed to the potential in a Mixed Medley relay with Shane Ryan on backstroke, Darragh Greene on breaststroke, Ellen Walshe on butterfly and Danielle Hill on freestyle, with Victoria Catterson, who broke Hills' s100m free Irish record this week before Hill grabbed it back in the final, as reserve.
Reserves are a key indicator of Ireland's progress. As Rudd noted on RTE, Ireland is not a nation that has had the luxury of hoping for and having more than its four premier relay men and women in relays. The day is dawning when it can dream and even plan on having back-up as the swimmer versus swimmer (not just one swimmer versus clock) scenario becomes more common in domestic battles.
As Rudd noted with a nod to the rivalry developing in the deep end of the Irish pool:
"Many races (this week) have had a race within them; it's great that we're able to populate races in that way."

Jon Rudd
'Hats Off' To Those Who Fought Through The Covid Challenge
The women's 1500m freestyle featured two teenagers that may yet be asked whether they'd like to be part of the pioneering generation of Irish swimmers who will take on Open Water.
Grace Hodgins held on for a 17:47.37 win over Ella Carroll, a short swing of an arm away on 17:47.89.
Swim Ireland's performance director Jon Rudd noted the lack of an Irish open water program and suggested that Hodgins and Carroll could be the generation that gets the party started.
Jon Rudd pointed to such swimmers and many others who are club based and have not had access to the pool time in the past year of Covid-19 pandemic lockdowns and challenges they would normally have enjoyed. Said Rudd:
"They're the swimmers who have made an additional commitment because of circumstances … my hat goes off to them."