In The Depths Of An Australia Vs World Aquatics Clash Of Constitutions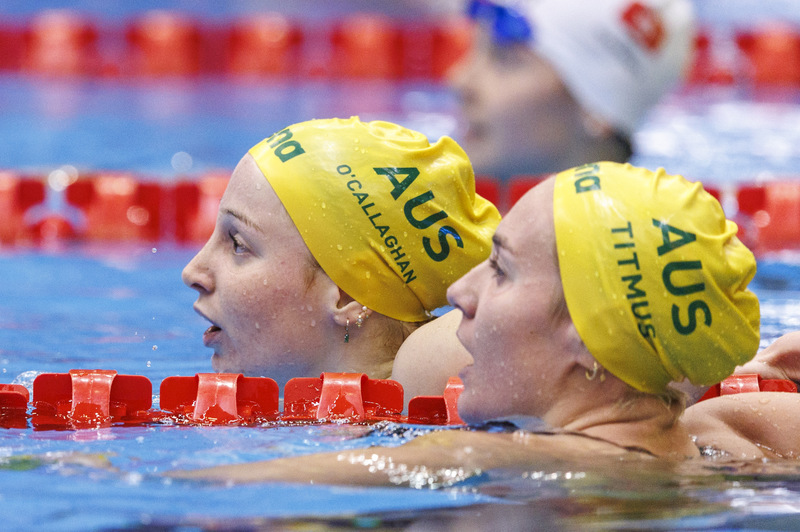 Australia will have its champions in the pool at the Paris 2024 Olympic Games even if national federation Swimming Australia proceeds with plans to defy World Aquatics in a clash of constitutions.
The idea of swimmers from Australia, the most successful team at the recent World Championships, being treated to a cold shoulder as large if not larger than Russians face on the way to the Paris 2024 Olympic Games is as unfathomable as it would be ludicrous.
Even so, faced with a threat of expulsion from World Aquatics because of two specific constitutional clashes at the heart of an escalating governance crisis, Swimming Australia has called an urgent meeting on October 20 to vote on whether to accept a new proposed constitution.
SA president Michelle Gallen, who replaced Tracey Stockwell (née Caulkins) in a recent boardroom coup, is urging the voting members to rubber-stamp the new proposed reforms in order to prevent a stalemate that could put the Dolphins in the same sin bin as Russia and Belarus: for wholly different reasons yet banned from racing under their own flag in Paris and confined to the ranks of "neutrals" because their countries have fallen out with the world or fallen out with the ultimate regulators.
"The message from the governing body is abundantly clear," Gallen told News Corp's Julian Linden in Australia. "If we don't make these necessary changes, then our standing in the sport is in jeopardy."
Those looking for the heart of the matter will find it in the letter World Aquatics sent to Swimming Australia, which, it has to be said, has looked like a basket case for some while and an organisation backing but in leadership terms not matching the success of its athletes and coaches in the pool.
Dated August 7, the WA letter notes what it considers to be two errors in Swimming Australia ways. Depending on how the pieces land, the exchange may yet make it to an archive of 'sports politics' lined by dollops of diplomatic bullshit designed to cover-up any number of misdemeanours that flow from a grace-and-favour governance model that relies on the downside of universality and has long had a clear priority: preservation of the status quo above all else.
Take a wide sleep of Olympic sport and you'll find an all-too familiar pattern: athletes come and go; governors go on, season-after-season, decade-after-decade, with no accountability to anyone outside the chumocracy they are members of, regardless of any good intentions at the outset or even later on in a long life of going along to get along.
Here's the key phrase in the World Aquatics letter to Swimming Australia: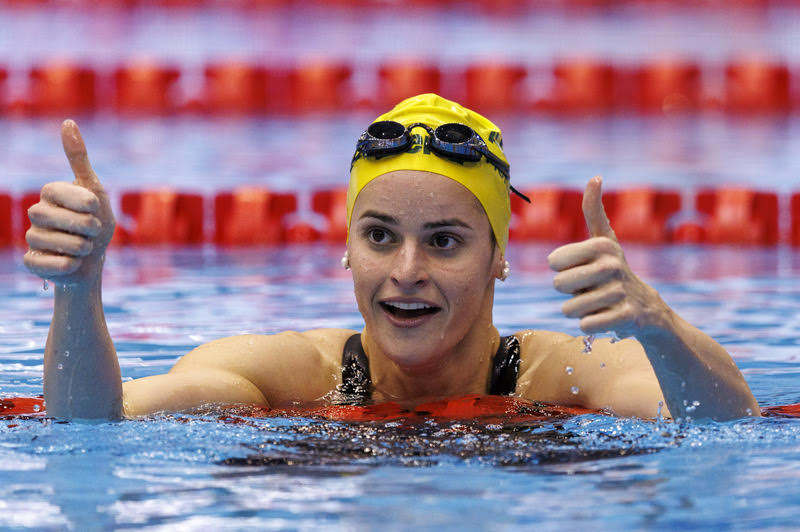 "First, there appears to be a void in the roles of your athletes in decision-making (with a vote) positions within Swimming Australia (notably, in your Congress/General Assembly) (see Arts. 13.7, 14.5, 18.1 AQUA Constitution). Second, your constitution fails to recognize Mr. Matthew Dunn as an ex-officio member with a voting right in your Bureau/Board and at the General Assembly (see Art. 17.2 AQUA Constitution)."

World Aquatics to Swimming Australia – PHOTO – Two key points but the stuff Kaylee McKeown cared in Fukuoka last month was winning the backstroke triple for Australia at the 20th World Championships (Photo by Patrick B. Kraemer / MAGICPBK)
Let's deal with the second issue first, as it cuts to the heart of the power play that has been underway at the global regulator for a decade.
The top-tier questions to keep in mind are these (from which many other questions flow):
a. specific: why should a national federation that used to have direct power to decide who represented it and the relevant nation at the top table of the FINA governance structure but no longer does allow access to its national boardroom, with voting power, a representative who may no longer have its backing and who cannot be removed and replaced in a domestic vote?
b. general: how many similar constitutional disparities between World Aquatics rules and on-the-ground practices at domestic federation level exist across the world but do not result in a letter from world HQ threatening consequences extending to membership of the global aquatics community?
How National Federations Have Lost Power Of Direct Representation
On point a: this was the way Bureau members were selected and elected until a rule change at the 2013 Congress in Barcelona:
Pre-2013 FINA Constitution – C 17.3 – "… Candidates for Bureau membership shall be proposed by the Member from which they come…"
Under such circumstances, World Aquatics would have a right, it seems to me, to insist that the national-federation constitution "recognise Mr. Matthew Dunn as an ex-officio member with a voting right in your Bureau/Board and at the General Assembly".
That insistence is indeed now written into the WA Constitution: New Art. 17.2 AQUA Constitution states:
17.2 – Bureau Members shall be ex-officio members with a voting right in the bureau and the general assembly of the respective National Federation to which they are affiliated, or by default, the National Federation of which they are citizen.
The argument in favour of such is, however, undermined, in my opinion, by the evolution of a constitution that has removed direct power of a national federation to say who it would like to represent that nation in. the governance structures of the global regulator.
For example:
14. THE BUREAU: COMPOSITION, TERM AND ELIGIBILITY
14.3 – Only the candidates validly nominated and approved by the Continental Organisations shall be recognised by World Aquatics. In selecting their candidates, Continental Organisations shall aim at ensuring that all their internal territories and regions are fairly represented. Accordingly, Bureau Members representing the Continental Organisations shall be selected, as far as reasonably possible, among all territories and regions and represent in a fair, balanced manner the territories and regions of each Continental Organisation.
So: national federations are not even mentioned in that rule, all power rests with continental organisations. Any national federation that wants direct self-determination when it comes to representation at global level finds itself subject to the will and whim of many other nations, which in turn are subject to the will and whim of global sports politics and their grace-and-favour structures.
Moving on to the next current-rule reference, we find this:
15. THE BUREAU: CANDIDATURES
15.2 Candidatures for twenty-one (21) Continental Representatives: Each candidate shall be proposed by his/her Continental Organisation, based on the nomination of the candidate by his/her respective national federation, in accordance with the rules of this Constitution and the respective nomination process of each Continental Organisation, provided however that the procedure to select and nominate such candidates shall not start earlier than during the calendar year preceding the Congress that shall elect such Bureau Members. The Continental Organisations shall provide the names of their nominated candidates to the Executive Director by email at least three (3) months before the relevant Congress.
So, "based on the nomination", not "which must reflect the vote of candidates at the national federation" – and even then, the favoured national candidate would only have a chance of success in terms of being proposed for a place in higher governance if the relevant Continental organisation had no objection and unable to circumnavigate the national wish (there is evidence that circumnavigation is not only possible but does indeed happen).
In the case of Matt Dunn, the questions for Swimming Australia are clear:
Is this our man?
Do we still want him there in our name?
Has he done a great job of representing our athletes?
Could we remove him if we wished to do so – and if so, how?
Those questions are as relevant to Dunn and they would be to anyone else. They are questions of genuine democracy.
There are more such questions to ask, all of which we can all ask (and all of which I have my own answers to (based on the record of crises come and gone and those that never go away) but which Swimming Australia has the jurisdiction to ask and should have the jurisdiction to act upon, it seems to me. It ought to be for Australians to decide who represents Australia or holds high office in her name.
The April Letter That Triggered The Swimming Australia Saga Now Brewing
It was back in April when Swimming Australia first heard from World Aquatics, which had been approached by Australian athletes raising concerns about governance back home. In a letter from WA director Brent Nowicki, the national federation was told: "We recently learned of the resignation of Ms. Eugenie Buckley, the Chief Executive Officer of Swimming Australia, after only 18 months in the role. While we don't know the specifics of her resignation, we do take note with great concern of what appears to be a routine exodus of individuals at this senior position (and other senior positions) within Swimming Australia.
"Notably, on our records, we understand that Mr. Mark Anderson left his role as CEO in 2017 and was replaced by Ms. Leigh Russell, who filled the role for 3 years before being replaced by Mr. Alex Baumann, who resigned from this post after 3 months. These abrupt changes coupled with the termination of President Tracey Stockwell after only 9 months in her role.
As you well know, consistency in these senior roles is not only crucial for World Aquatics to maintain meaningful and productive relationships with our national federations, but necessary for athletes, coaches and members of a federation to find confidence in senior management. Needless to say, we are significantly concerned by the routine disruption in these senior positions within your federation, especially as we are now within sixteen months of the Olympic Games (Paris 2024).
We understand from media reports that Swimming Australia, Inc. has replaced Ms. Buckley with Mr. Steve Newman on an interim basis while a search for the next Chief Executive Officer is conducted. In this respect, we strongly suggest that a meeting between our two sides take place in short order (prior to the permanent hiring of any new Chief Executive Officer) so as to allow World Aquatics to better understand the reasoning behind these resignations/terminations.
Following this meeting, it may be mandated that World Aquatics install a Stabilization Committee to assist Swimming Australia in a review of its governance practices and provide recommendations to achieve a level of stability within your federation. The work of the Stabilization Committee could also include a review of the membership structure within your constitution to ensure it is fit-for-purpose, inclusive and limits opportunities for destabilisation.
There can be no question that the Swimming Australia revolving door has been worked off brackets in recent years but citing Baumann may be considered a bite too far: the 1984 Olympic champion and former great of World and Canadian medley swimming stepped down in 2021 on health grounds. In the past five years, for a variety of reasons, including serious health problems, the following presidents and CEO's have come and gone (the last on each list the current incumbent)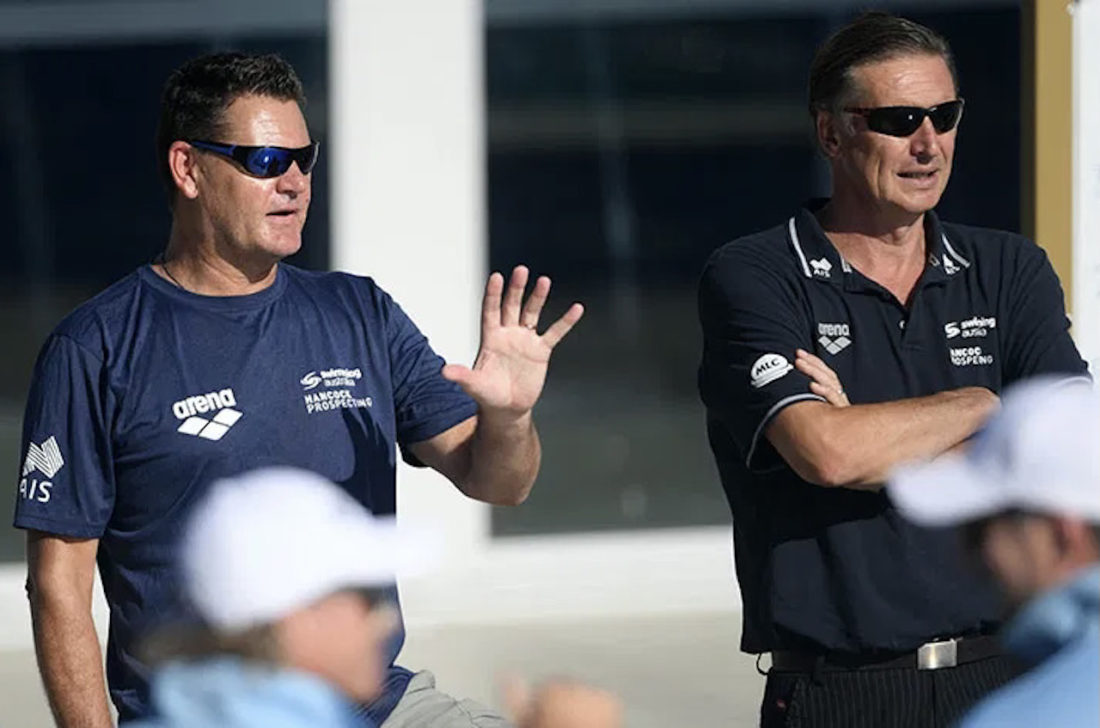 Presidents
John Bertrand (2013-2020)
Kieren Perkins OAM (2020-2022)
Tracy Stockwell (2022)
Michelle Gallen (2022-present)
Chief executive officers
Mark Anderson (2013-2018)
Leigh Russell (2018-2020)
Alex Baumann (2021)
Eugenie Buckley (2021-2023)
Steve Newman (interim 2023-present)
Fast forward to August 7 and Nowicki's follow-up notes the following after he raises the two key issues: "World Aquatics considers these shortcomings inter alia detrimental to your recognition as a Member of World Aquatics."
In a letter now published in Australia by News Corp, he goes on to note:
Moreover, it has been recognized by the Bureau that the Australian Swimmers' Association and the Swim Coaches and Teachers Association are voting members at your Congress. Given what appears to be a simultaneous commercial relationship with these two entities and Swimming Australia, the Bureau is concerned by an apparent conflict of interest. If accurate, such conflict ties in with the broader concern of World Aquatics regarding the instability of your federation structure. In this respect, please refer to our letter dated 24 April 2023 addressing the high turnover of company Directors, which may be caused by the small number of voting members (in non-compliance with the World Aquatics constitution – supra).
The latter raises more serious questions, particularly given that the "commercial" deal that swimmers were able to strike this year was hailed as a watershed-moment for the sport.
Questions include those that would seek opinion from other leading federations, including USA Swimming, about the balance of power and financials between athletes and governors.
Given all that's come to pass at Swimming Australia, it is perfectly fair for those matters to be aired in the Australian media and for Australian politicians, funders, tax payers and others to weigh in.
The case for World Aquatics to do so, while citing the role of Buckley and others and stating that it is not in possession of all the facts, is something else entirely. One of my main questions were I member of any oversight body, including the Aquatics Integrity Unit, would be this:
How many other national federations have received similar letters noting matters of serious concern over governance?
There can be no question that those exist; there can be no question that there are former Bureau members from a number of countries who left the scene under a cloud of conviction and even jail time for crimes directly related to sport but hung on to FINA honours bestowed upon them for "services to …" aquatics.
Did any of that and much more elicit a letter from global HQ? Does any of that and much more resonate in the reform-led corridors of power at World Aquatics.
Is Matt Dunn's absence from board meetings and votes at national level a genuine matter of concern? And if so, how? Why? Given what in my opinion has been his weakness in his roles at the ultimate top table, perhaps Swimming Australia would think it only reasonable to ask World Aquatics to explain how Australia can exercise its right to democracy in selecting candidates for high office.
They might also want to know why Buckley, who like Nowicki previously worked in the judicial system involving WADA/CAS, is serving in an ethics role at global level now that she is no longer an active officer in aquatics sports at home. There may be a good answer but any dialogue between national and international governors would need to address those and other issues in any talks about a narrow issue of constitutional clauses that themselves ought to be questioned.
Stand-Off Is Real
In his report in The Australian today, Julian Linden notes, however, that "the standoff is real and a long way from being resolved".
Several members – speaking on condition of anonymity – told News Corp they would refuse to support the constitutional changes, effectively telling World Aquatics to mind their own business.
For the constitutional changes to be passed, at least seven of the number voting members – which includes state federation bosses as well as representatives for swimmers and coaches, must agree to the changes. Sources told The Australian that a majority of members are strongly opposed to the proposed changes so will refuse to accept them.
Linden reports: "The tensions are already so high that emotions spilt over at an emergency conference call between Australian swinging stakeholders on Thursday, with SA leaders getting caught up in a heated argument."
Meanwhile, insiders at World Aquatics say the international body isn't bluffing, even though it did not want to see athletes penalised for any disagreement among governors. WA has given SA 30 days to respond, that deadline up before the national federation's special meeting.
While Russia and Belarus are banned from international competition as members of aggressor nations in the war on Ukraine, World Aquatics also suspended the Philippines and last year implemented a "stablisation committee" to help the Mexican Swimming Federation overcome governance problems.
ll to be just as high performing as our swimmers.
"There's a silver lining in moving the sport forward and setting it up so that it has the opportunity to thrive even more."
Australia Olympic Bosses Confident Of Good Outcome
Australian sporting authorities have become increasingly concerned about the serious consequences of Swimming Australia membership of World Aquatics being revoked.
If the eligibility rules were strictly applied, the Australian Olympic Committee would not be able to pick swimmers for the Paris Olympics while SA was no longer aligned with the global body, but AOC chief executive Matt Carroll said it would never come to that.
"Australia's swimmers can be reassured that their place at the Paris 2024 Olympic Games is absolutely secure whatever the outcome of the current process being undertaken by Swimming Australia and World Aquatics," Carroll told The Australian today.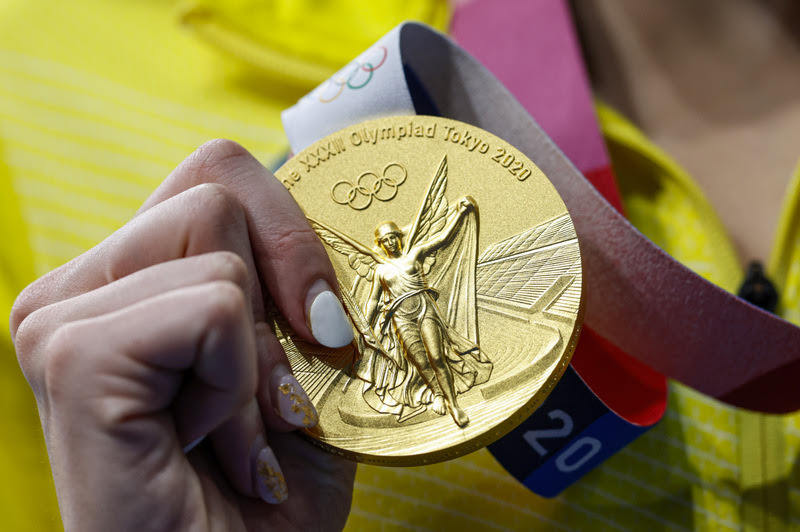 "While Swimming Australia's membership of the Australian Olympic Committee (AOC) is subject to its ongoing recognition by World Aquatics, the AOC will ensure a process is in place for those nominated and selected swimmers to compete at the Paris 2024 Olympic Games. The AOC is supportive of a reform process that is acceptable to World Aquatics to ensure the ongoing membership of Swimming Australia of the global governing body."

Matt Carroll, AOC CEO – Photo – securing the Aussie gold standard – by Patrick B. Kraemer
SA might also be in danger of losing millions of dollars in government grants if it was not recognised by World Aquatics, but Australian Sports Commission Chair Josephine Sukkar said she was hopeful an agreement would be reached.
Read her comments and more on the story from Julian Linden at The Australian