Hunter Armstrong Bags World 50 Back Crown in 24.05 in A USA 1-2 With Defender Justin Ress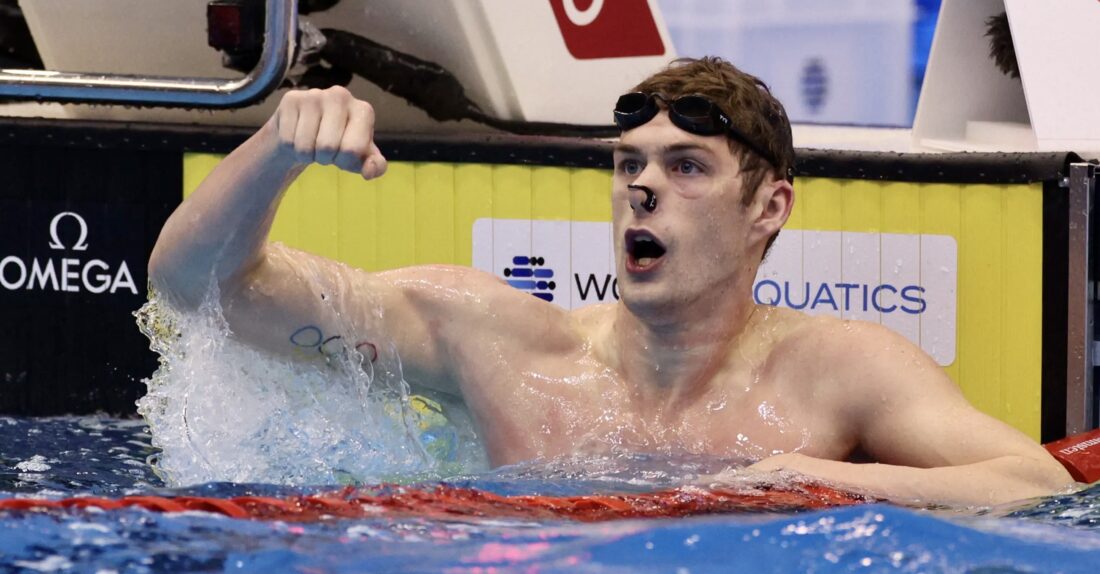 Hunter Armstrong led a USA 1-2 punch on 24.05 with defending champion and teammate Justin Ress in the first of seven finals in ten curtain-closing session at the 20th World Championships in Fukuoka.
Ress clocked 24.24, the bronze to China's Xu Jiayu in 22.50. Armstrong is listed as world-record holder at 23.71, a 23.55 clocked by Russian Kliment Kolesnikov at a domestic event this week during the international ban on all Russians and Belarusians in response to Russia's illegal war own Ukraine, not yet ratified.
Armstrong was declared joint winner off the crown wit Ress last year before 0.02sec was added to his time and Ress took gold to his silver. The finishing order was reversed today.
The new champion told reporters in Fukuoka a year after drama in Budapest: "It's a little weird because I kind of got half of one last year. A lot of the emotions are last year, but this is still my first world title, and I cherish it. The fact that I was able to do it with Justin again is incredibly special…Justin and I always go 1-2.
"Whoever wins, depends on the day. Especially in a 50 backstroke where every detail matters, it's rarely a reflection of talent. It is who can put together the best race that day, and fortunately, I was able to get my hand on the wall first this night. I have a feeling that Justin and I will be doing this for many years down the road."